As one of the fastest growing jobs in the US, wind turbine technician is the perfect job for anyone who wants to work in clean energy and loves to travel. With a median wage of $27 per hour, most positions in this industry also don't require a college degree. According to the American Wind Energy Association, there are nearly 70,000 wind turbines across the country today so it's unsurprising that employment in this sector is projected to grow 68% from 2020 to 2030.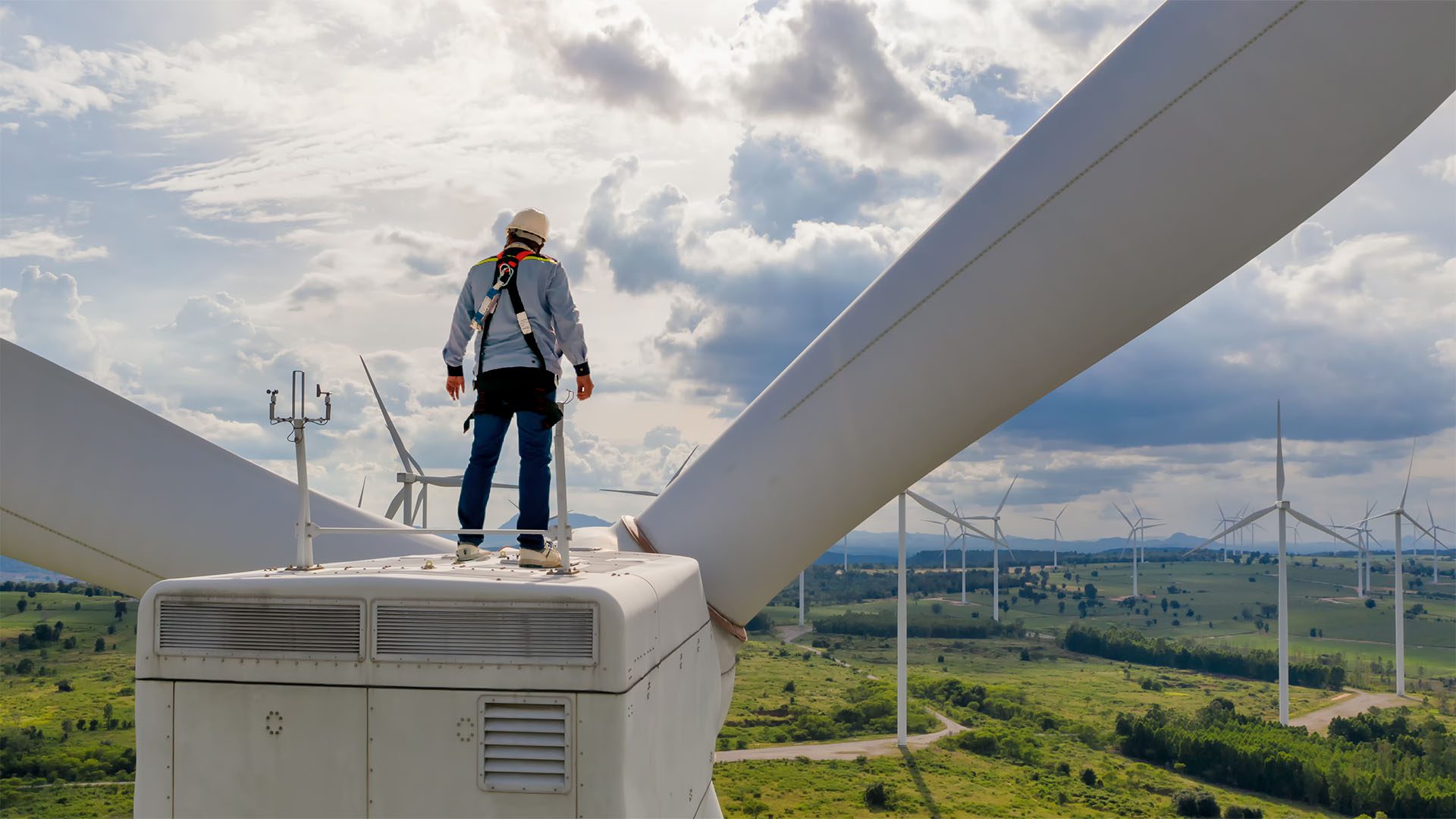 Every wind turbine is generally made up of blades, a tower, and a central unit called a nacelle. Each element requires specialists to install and maintain it, while additional crews are used to inspect, repair, and clean the fiberglass blades. A high school diploma and a community college or technical degree are typically enough to qualify for a wind tech position, which also typically includes a year or more of on-the-job training. Wind turbine technicians should also have an understanding of braking, hydraulic, mechanical, electrical, and computer systems.
To make the necessary repairs, wind techs may be required to climb as high as 300 ft up the narrow tower tube to the nacelle and the fiberglass cleaners rappel down from the nacelle, dangling hundreds of feet above the ground. For one technician, however, this was one of the appeals of the position.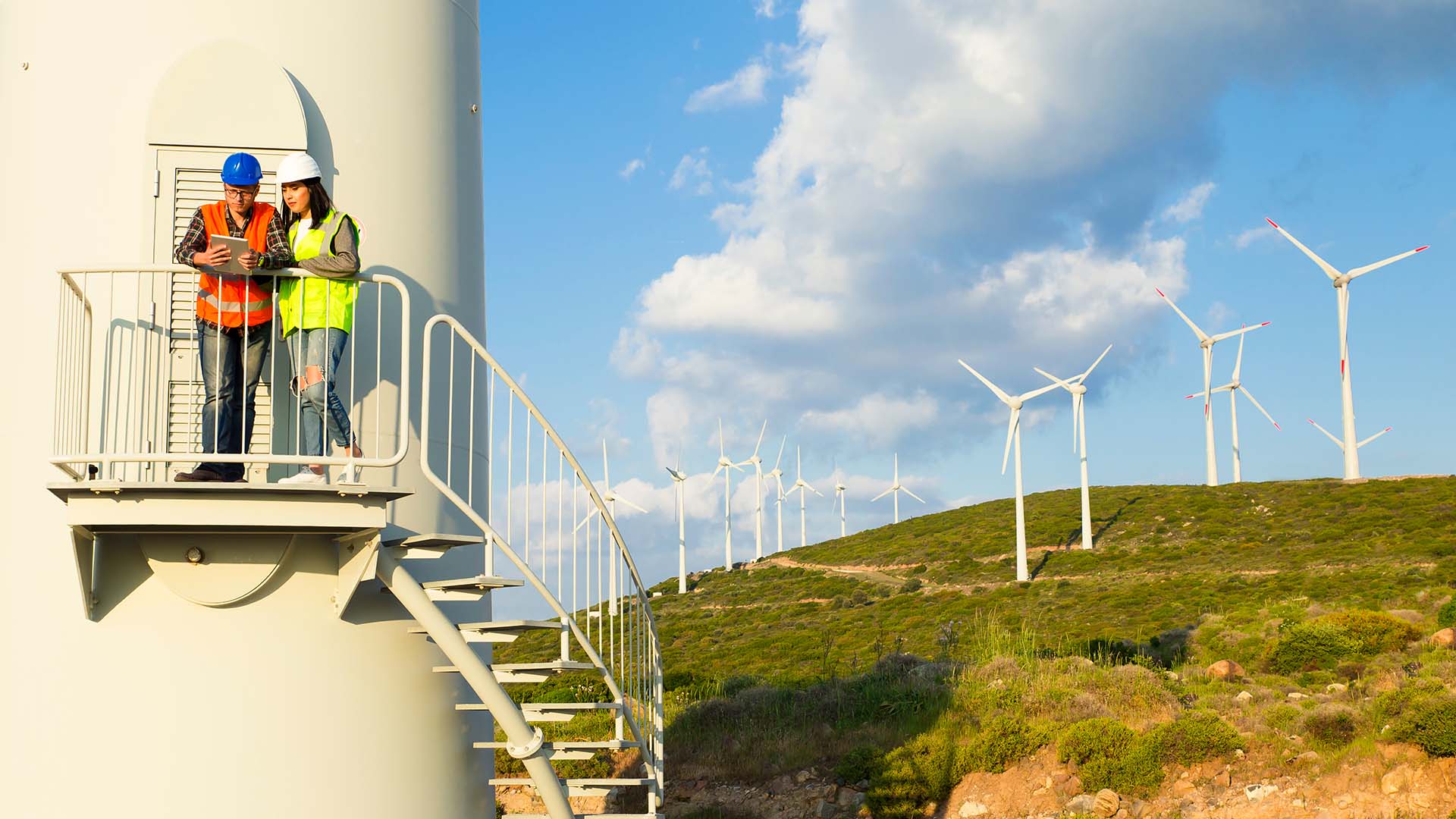 Business Insider recently wrote a piece on 28-year old Wind Turbine Technician Ken who spoke with them regarding his experience entering the industry. In one portion of the piece, they stated, "He enjoys standing on the hub, between the blades and looking out to see the view, while being hundreds of feet from the ground."
In the industry for two years now, Ken was in his early twenties and working at Costco when he made the decision to return to community college. After reading about how a job as a wind turbine technician didn't require much schooling, Ken decided to pursue a career in that field. Ken's onboarding training was located in New Mexico, and he has subsequently traveled to several states including Texas, Illinois, Arkansas, Oklahoma, and Wyoming as well as Ontario, Canada. Though he grew up in a small town in Washington, Ken states that he is now, "able to actually see the rest of the country."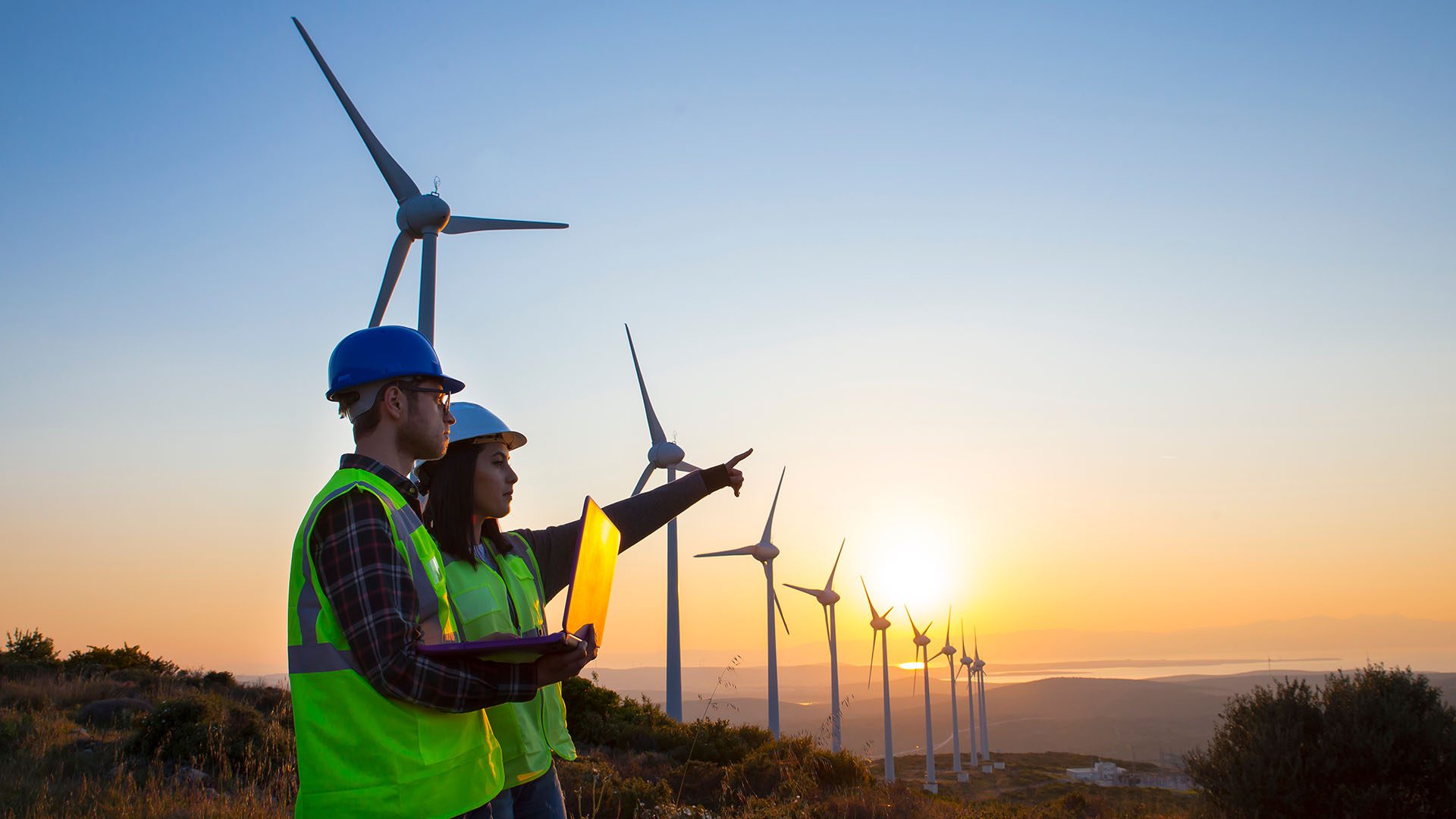 In addition to his salary, Ken also reportedly receives a per diem for lodging and food. Typical work hours for Ken are from 7 AM to 3 PM, which coincides with what another wind tech previously told Insider. Ken's duties range from site support to routine maintenance, which includes measuring torque, replacing oil filters, and tightening structural bolts. The job also requires electrical and mechanical troubleshooting, which involves replacing broken components.
Ken also stated that the work isn't continuous throughout the year. He prefers to work for six weeks and then take one week off from traveling to be at home. In regard to the position, he stated, "One of the reasons why I wanted to get into not just wind turbines but also power generation as a career path is because I see our world in the light that it is, and that we will always, always need electricity, and where that electricity comes from will change as our society changes."
Check out more of the latest clean energy news and see how shifting to clean energy could save the world trillions of dollars, nuclear fusion power could be six years away, a foundation will award $3 million for clean energy grants, and hundreds of coal power plants could be converted to nuclear.