The Nine Mile Point Generating Station, the oldest operating U.S. nuclear power plant, will soon house the nation's first nuclear-powered clean hydrogen production facility. This hydrogen fuel cell project is currently being designed; it is expected to begin production by the end of the year and be operational in 2025. 
Nine Mile Point, located in Oswego, New York, went online in 1969 and can produce up to 1,907 megawatts of zero-emissions energy—enough carbon-free electricity to power more than two million homes. The progress of the hydrogen production project was announced in September by leaders from the U.S. Department of Energy, New York State Energy Research and Development Authority (NYSERDA), New York State Public Service Commission (PSC), and Constellation Energy Corporation.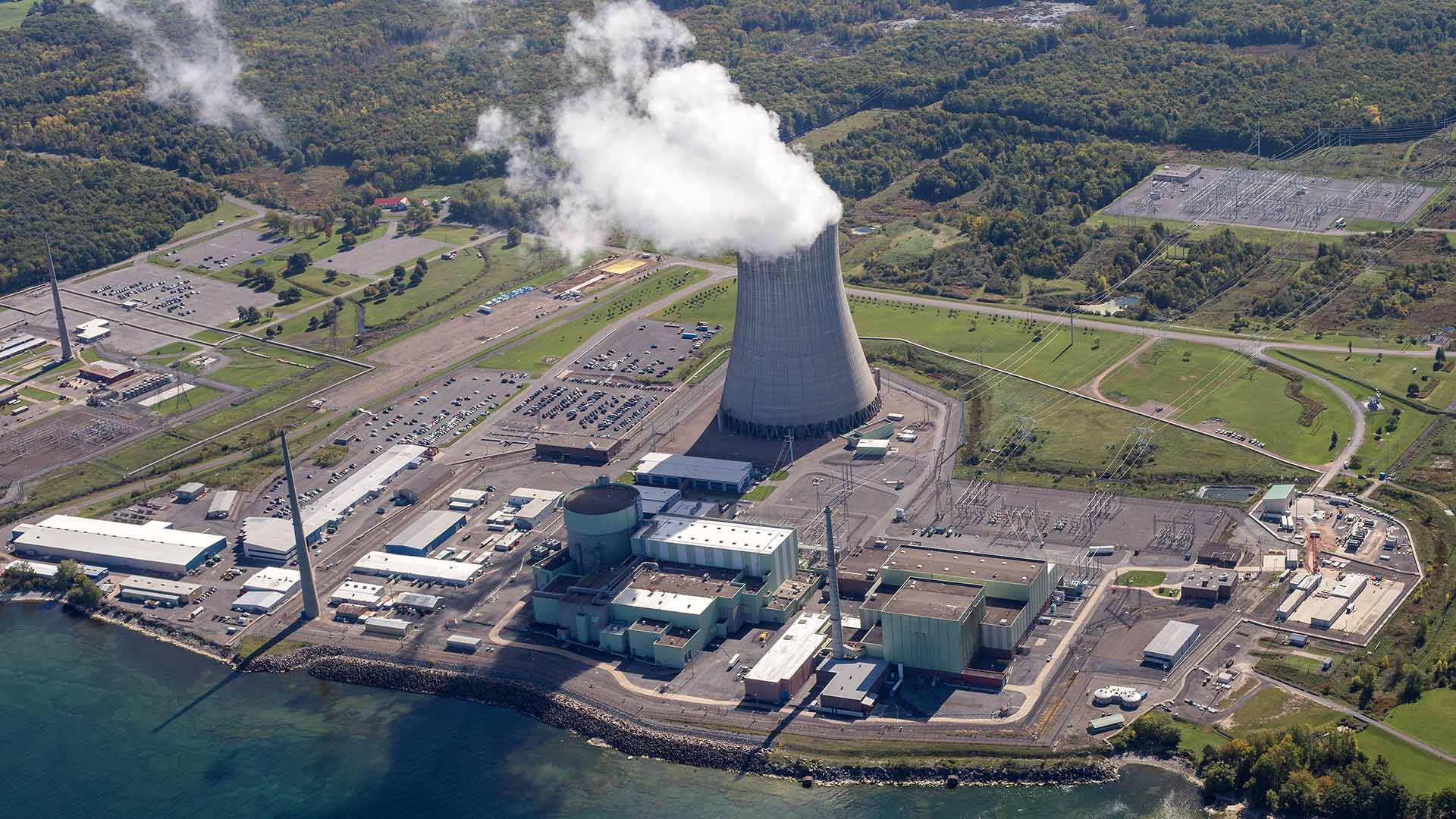 Nuclear-Powered Hydrogen
Hydrogen fuel cells can produce electricity with only water vapor as a byproduct, making them a clean source of reliable backup energy to power the grid. When produced on a large scale, clean hydrogen can work towards decarbonizing industries like aviation, long-haul freight, steel making, and agriculture. 
In order to meet the increasing global demand for hydrogen, the U.S. DOE is looking for ways to scale-up hydrogen production, including nuclear. Nuclear power plants can produce hydrogen in a variety of methods, taking advantage of the constant thermal energy and electricity it provides. As Joe Dominguez, president and CEO of Constellation Energy, described, "Clean hydrogen is an essential tool in addressing the climate crisis, and in a few short months we will demonstrate to the world how essential carbon-free nuclear energy is to unlock its potential."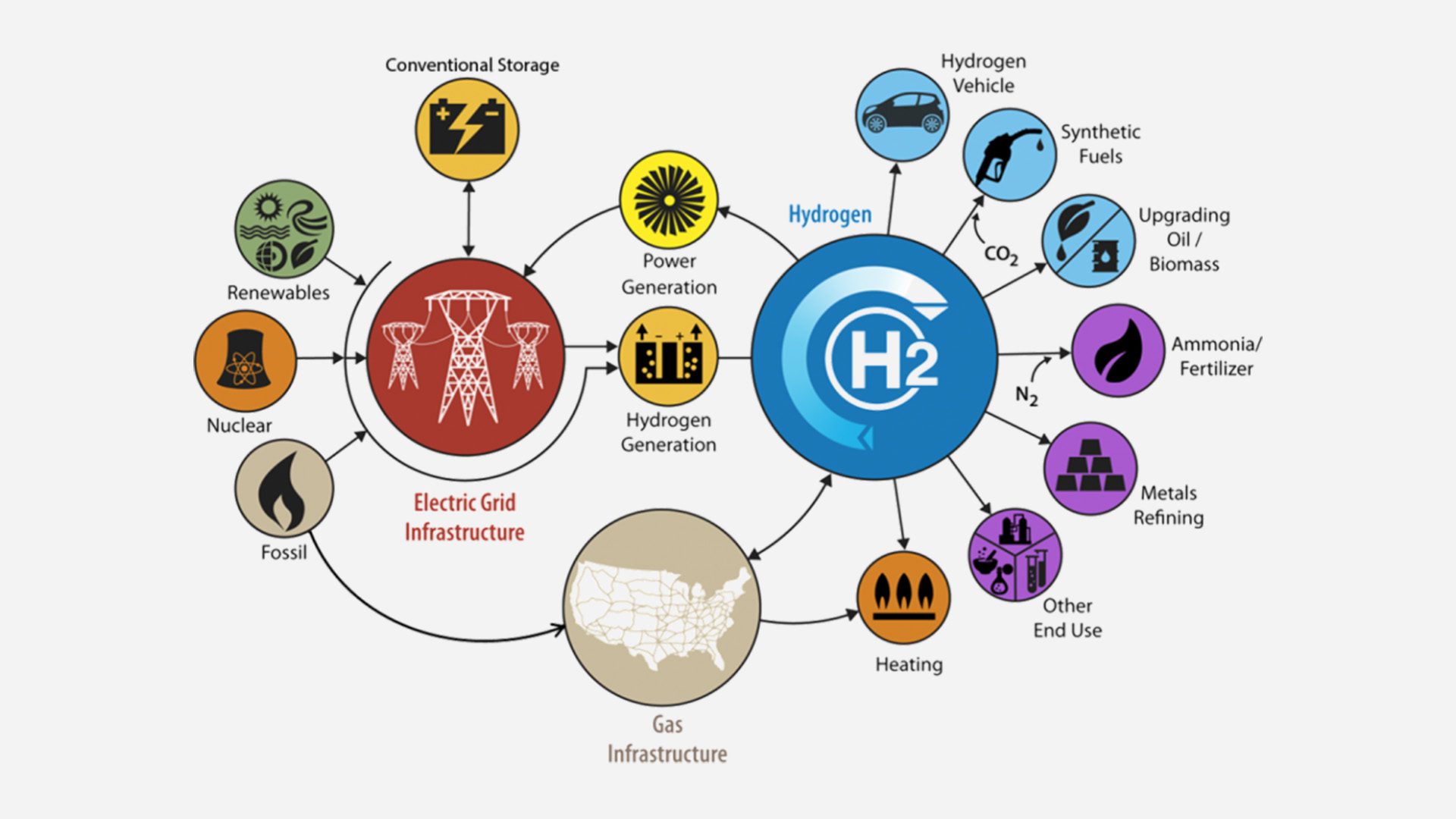 Existing nuclear plants could produce high-quality steam at lower costs than natural gas boilers. High-quality steam can also be electrolyzed and split into pure hydrogen and oxygen. This process would allow utilities to produce and sell hydrogen regionally as well as provide clean and reliable electricity to the grid.
According to the DOE, a single 1,000-megawatt nuclear reactor could produce more than 150,000 tonnes of hydrogen each year. That means that just ten nuclear reactors could provide about 1.5 million tonnes annually—15 percent of current hydrogen produced in the United States. 
Nine Mile Point 
As the nation's first nuclear-powered clean hydrogen production facility, Nine Mile Point will demonstrate the viability of hydrogen electrolyzer and fuel cell technologies. This will set the stage for possible deployment at other clean energy centers and nuclear reactors. 
Alice Caponiti, the deputy assistant secretary of the DOE's Nuclear Energy Office, expressed her excitement about the project, stating that "…nuclear power will evolve to support both firm and flexible capacity and it will play an important role in developing clean hydrogen affordably and at scale. We are pleased to see the progress being made to start producing clean hydrogen here by the end of the year." 
For more of the latest news, check out House of the Dragon's virtual production technology, technology innovations of the 2022-23 NBA season, how digital twins are used in nuclear energy, and United Airlines' electric planes plan.
For more information about nuclear energy, check out our 4-Part nuclear energy exploration with episodes, articles, podcasts, and lesson plans HERE.