According to a new report from the U.S. Department of Energy, hundreds of recently retired coal power plant sites could be converted to nuclear power plant sites. This would triple the United States' current nuclear capacity of 96 gigawatts to over 350 gigawatts.
Report Findings
The report was created by researchers from the Argonne, Idaho, and Oak Ridge National Laboratories. The team first identified recently retired and active coal plant sites as possible candidates for a coal-to-nuclear (C2N) transition. They then evaluated if the sites could safely host a nuclear power plant, taking into account parameters like population density, distance from seismic fault lines, and flooding potential. 
The team found that 80 percent of the potential sites are suitable for hosting varying sizes and types of advanced nuclear power plants. For example, larger sites may be able to handle large light water reactors, but other locations are more suitable for small modular reactors. 
Benefits of C2N Transition
The report also details some of the benefits of transitioning a coal site to a nuclear power plant of a similar size. Regionally speaking, the C2N replacement could provide about 650 jobs to communities that likely already possess the necessary skills and knowledge of working on an energy plant. Greenhouse gas emissions in the region could also be reduced by 86 percent. 
The report predicts that C2N could generate $275 million of economic activity in the region of analysis while saving 15 to 35 percent on construction. Since the land, grid connections, office buildings, electrical equipment, and civil infrastructure already exist on these sites, millions of dollars would be saved upfront. 
Case Study: TerraPower's Natrium Reactor
The replacement of former coal power plants with nuclear power has already taken place in the United States and around the world. For example, in 2021, TerraPower announced its plans to build its first advanced nuclear demonstration reactor at a retired coal plant site in Kemmerer, Wyoming.
Kemmerer was selected because of a combination of geological and technical factors, such as seismic and soil conditions and community support. TerraPower's Natrium sodium-cooled fast reactor is expected to be built] by 2028 and provide a baseload of 345 megawatts. For reference, a small town can operate on about 1 megawatt.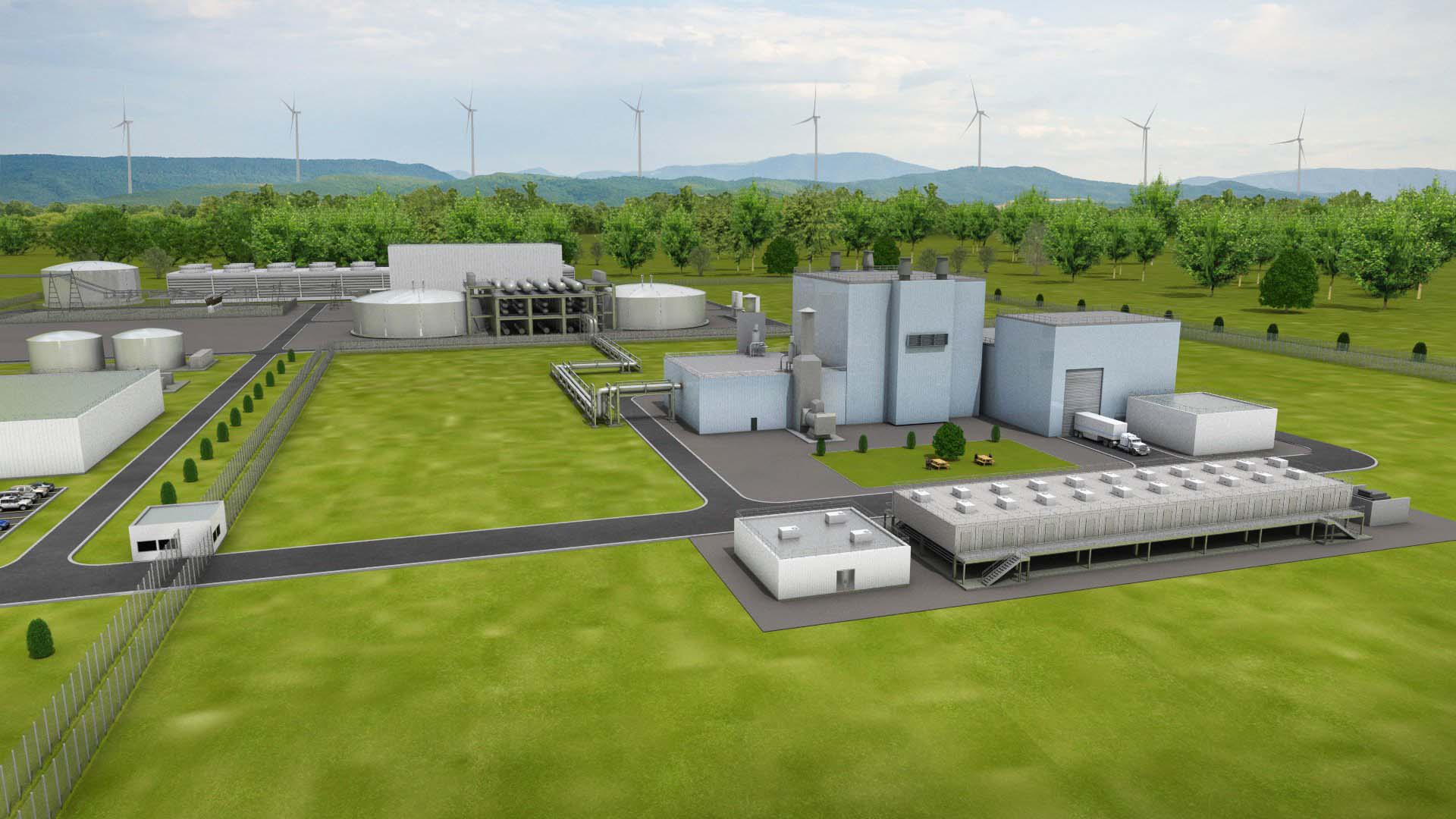 As TerraPower's President and Chief Executive Officer, Chris Levesque, told us at Tomorrow's World Today, "Advanced reactors, like the Natrium technology, are uniquely positioned to meet [the energy] need by providing carbon-free energy at a competitive cost with the ability to integrate seamlessly into electric grids with high levels of renewables."
For more information about nuclear energy, check out our 4-Part nuclear energy exploration with episodes, articles, podcasts, and lesson plans HERE.
Check out more of the latest clean energy news and see how shifting to clean energy could save the world trillions of dollars, nuclear fusion power could be six years away, a foundation will award $3 million for clean energy grants, and a career as wind turbine technician works.