According to French startup Unéole, the flat roofs of urban buildings are widely underused. The company's solution? A renewable energy generation system that combines wind turbines and solar panels in one.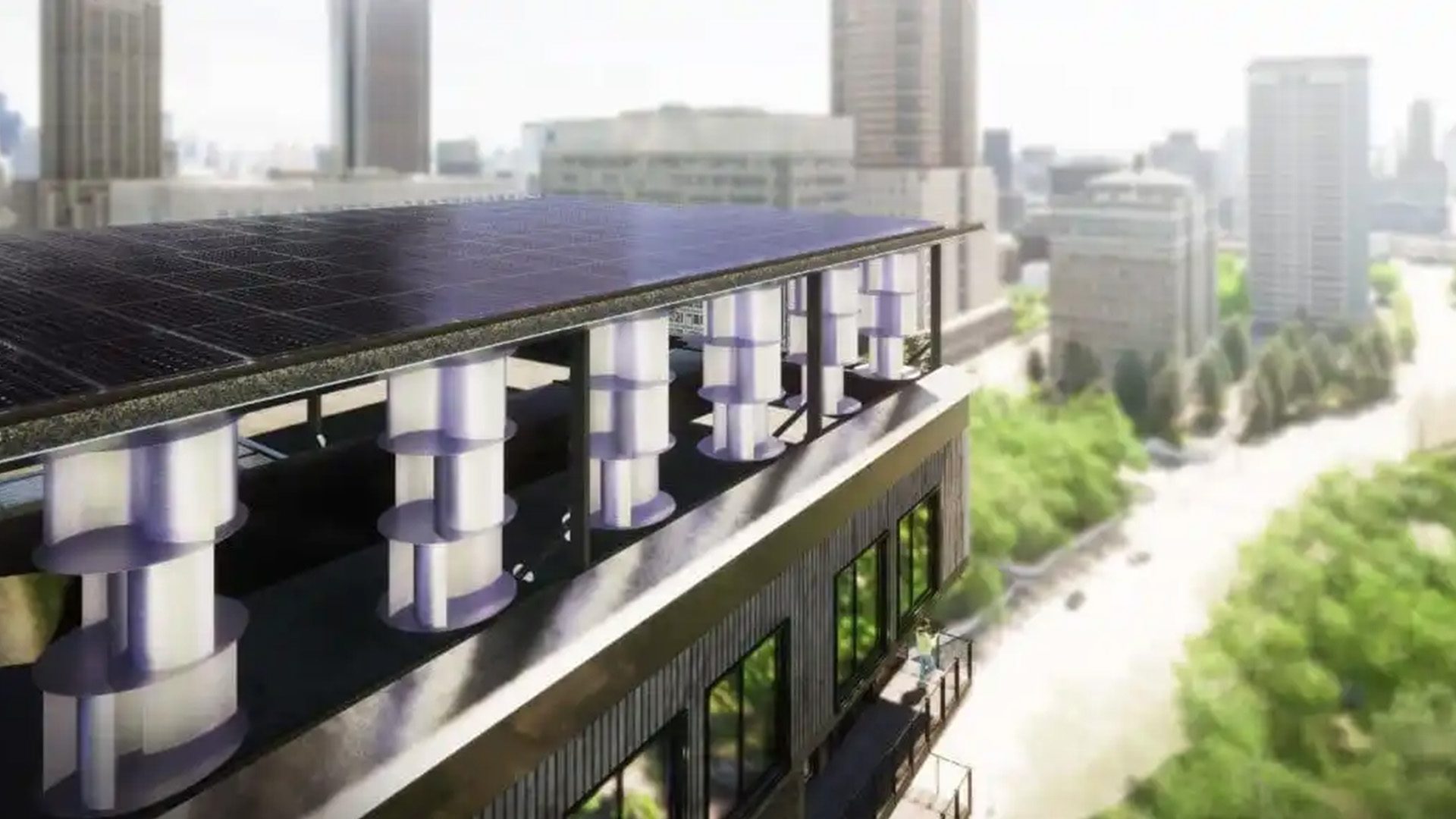 The proposed mechanism consists of wind turbines covered with a photovoltaic rooftop to achieve the highest possible rate of self-production. The mixed-use design is made for flat-roofed urban buildings that have high energy demands but little space. And, as Louis Dubar, a business engineer at Unéole explained to pv magazine, "Our solution is made for flat top rooftop buildings more than 10 meters high. The higher they are, the less perturbated the wind will be." 
The system includes a scalable structure of 2,000 W wind turbines topped with solar panels. According to Unéole, the solution works with all solar panels on the market. The startup is currently working on algorithms to determine the adequate number of turbines and panels for each project. 
The innovative renewable energy system reportedly maximizes energy production by 40 percent, compared to a fully photovoltaic solution. The two power sources can alternate based on weather conditions. For example, photovoltaic panels can work during the day, and wind turbines can take over at night or during the winter. 
To further improve the projects' sustainability, the wind turbines are silent, vibration-free, and sourced locally. Additionally, Unéole uses aluminum and stainless steel that are either recycled or can be recycled to build the turbines. 
The startup's first demonstration occurred in May 2021 on the CD2e LumiWatt site in France. Unéole expects to commercialize and install the first hybrid solution in 2023 in France before expanding to neighboring countries in 2024.
For more of the latest news, check out Qatar's sustainable stadiums, the World Cup's technology innovations, how the Macy's Thanksgiving Day Parade's balloons are made, behind the World Cup's official logo.