On April 12, President Biden announced that the EPA plans to lift the previous summertime restrictions on E15 fuel, allowing year-round sales of E15. Before the announcement, E15 could not be sold from June 1 to September 15. The EPA is expected to take final action to issue the emergency waiver near June.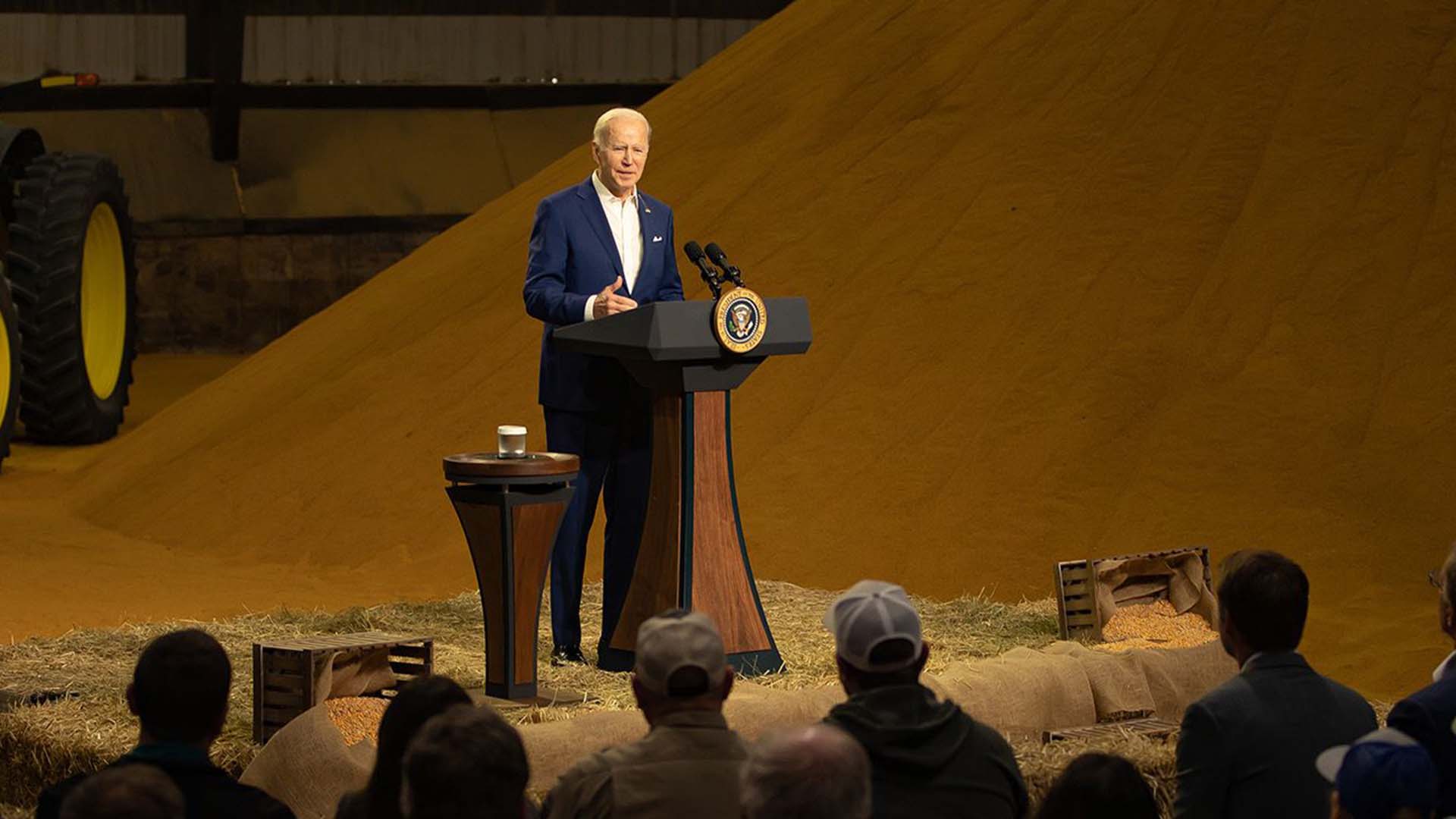 E15 is a fuel blend of 15 percent ethanol and 85 percent gasoline. It is compatible with all cars, trucks, and SUVs 2001 and on, encompassing about 97 percent of the cars on the road today. E15 is found at anywhere between 10-70 cents per gallon cheaper than E10, the standard fuel found in gas stations. Shifting from E10 to E15 nationwide would save consumers $12.2 billion annually—nearly $100 per household.
In addition to giving consumers the ability to choose lower prices at the pump, Biden also outlined the other benefits of the biorefining industry and E15. For example, biofuels aid the farmer and farm economy in America, reduce America's reliance on foreign oil, and support over 400,000 jobs across the country. As Biden added in his announcement, "Knowing you have a buyer gives farmers something you don't often have—peace of mind, certitude about where their product can be sold and to get a fair price for it."
During his announcement, Biden also said the U.S. will invest $100 million in biofuel infrastructure to ensure that market opportunities are available for sustainable fuel sources. Consumers have already driven more than 25 billion miles on E15, which is currently available at about 2,300 fueling stations in 30 states.
President Biden made this announcement at POET's ethanol plant in Menlo, Iowa. POET is the world's largest producer of biofuel, operating 33 bioprocessing facilities across eight states. President Biden is the fourth president to visit a POET facility during their presidency. As Doug Berven, POET's Vice President of Corporate Affairs, said,
"Today we are grateful to President Biden for following through on his commitment to deliver lower-carbon, lower-cost fuel options to the American people and for allowing the POET team to share in the celebration of this major win for consumers and for America's energy security…Every driver should have the freedom to choose a fuel that's better for their wallet, their health, and the environment. Plant-based bioethanol is the only liquid fuel that can check all those boxes, and it's produced by Americans, for Americans, right here in the Heartland."
For more information about E15 and biofuels, check out Tomorrow's World Today's episode with POET here or below: