The temperatures have quickly risen, which means one thing: summer is here. To help you keep cool this summer, we compiled a list of innovative products that will help you survive the season.
1. Chill Pal's PVA Cooling Towel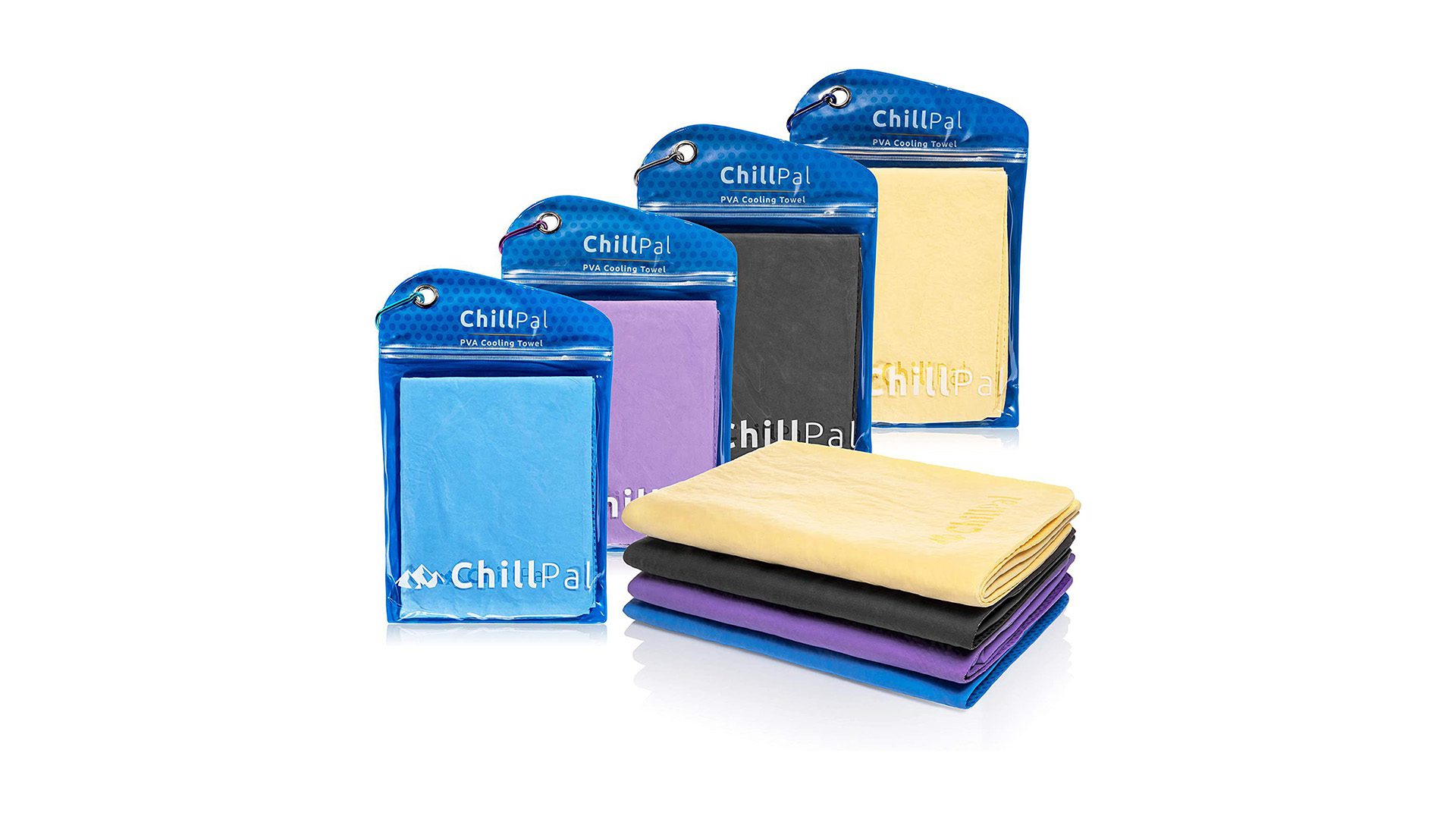 If a regular towel isn't cooling you down enough, check out the Chill Pal PVA Cooling Towel. The towel is made of extra-thick polyvinyl alcohol (PVA), a highly absorbent synthetic material with evaporative technology. After soaking the Chill Pal in water, simply wring it out and drape it around your neck for instant cooling. This is perfect for the pool, backyard, summer camp, and more—truly anywhere you may find yourself being too hot this summer. Get the towel HERE.
2. VentaPak's Lightweight Ventilation Backpack Space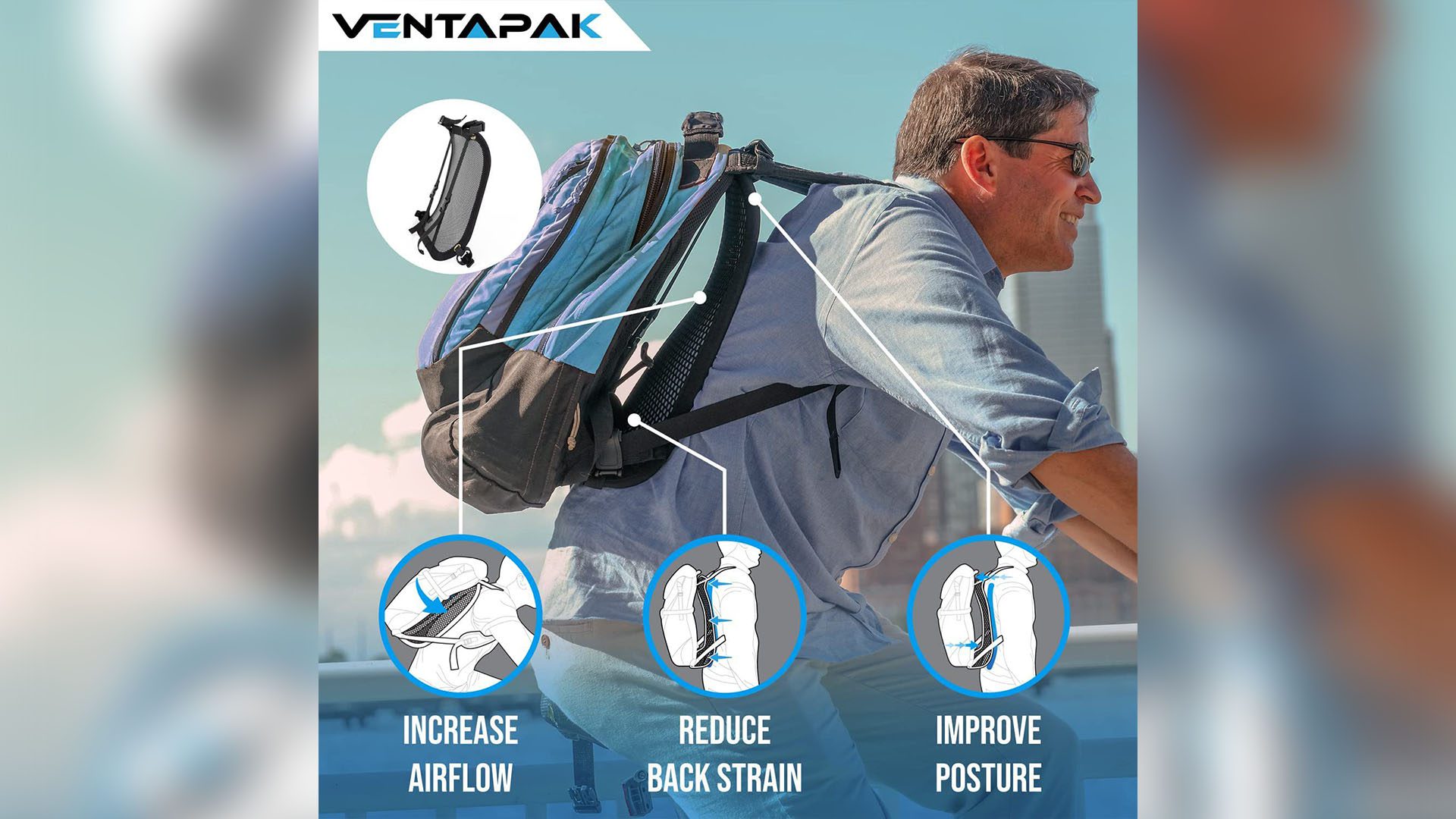 Anyone who uses a backpack daily knows the perils of a backpack in the summer. To improve airflow and prevent sweat stains and back strain, discover VentaPak's Lightweight Ventilation Backpack Spacer. This accessory creates space between your back and backpack to create constant ventilation. The VentaPak also tugs your shoulders back and supports your lower back, improving your posture and ergonomics. Find out more HERE.
3. Bladeless Neck Fan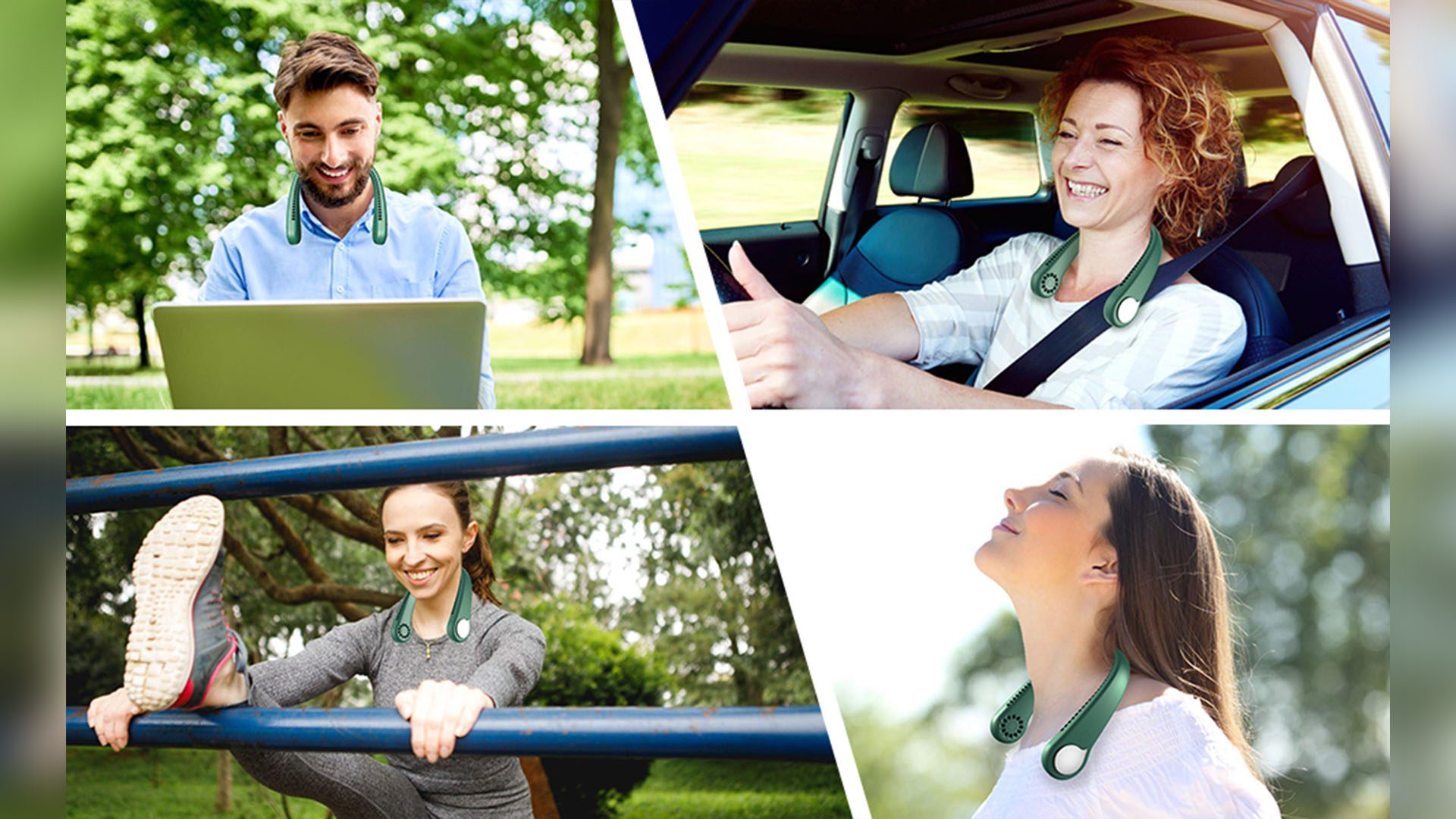 For the ultimate cooling companion this summer, get a Bladeless Neck Fan. The neck fan is a portable and hands-free cooling device that can provide a cooling breeze wherever you go. The airflow direction is adjustable with three wind speeds, providing a 360-degree quiet and powerful airflow. The fan is also equipped with a built-in rechargeable battery and USB charging port. With a full charge, the rechargeable fan will last for about six hours. Discover the fan HERE. 
4. DASH's My Pint Electric Ice Cream Maker Machine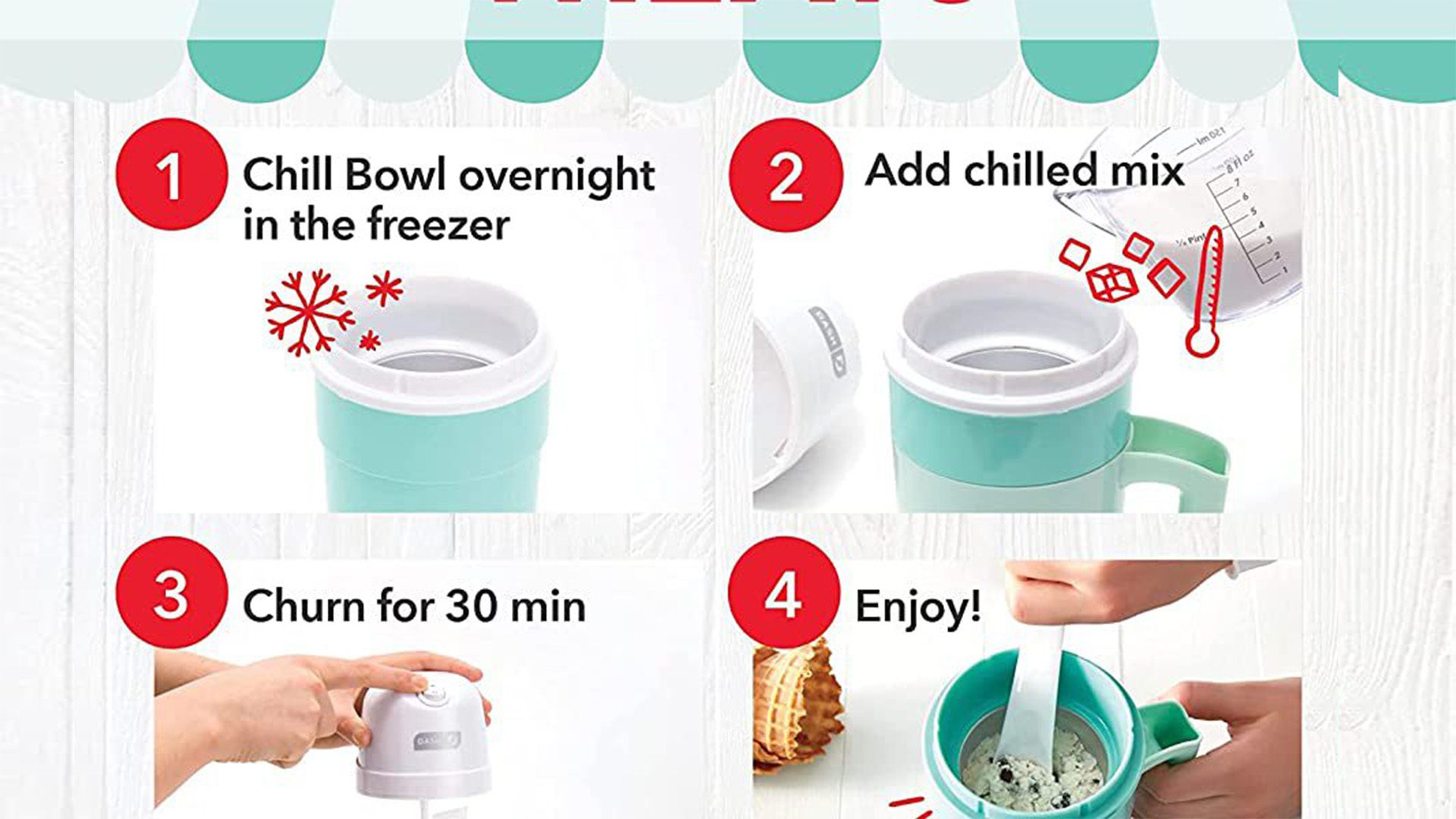 Make delicious, single-serving ice cream this summer with the Dash My Pint Ice Cream Maker Machine. The maker makes 1.6 cups of fresh, homemade ice cream. Simply freeze the cooling bowl, add ingredients to the chamber, and press 'on'—your ice cream will be ready in under 30 minutes! This maker lets you make your ice cream as healthy as you want it because you control the ingredients (organic, sugar-free, fresh fruit, all-natural, etc.). Get it HERE.
5. OverHalfSale's Laptop Cooling Pad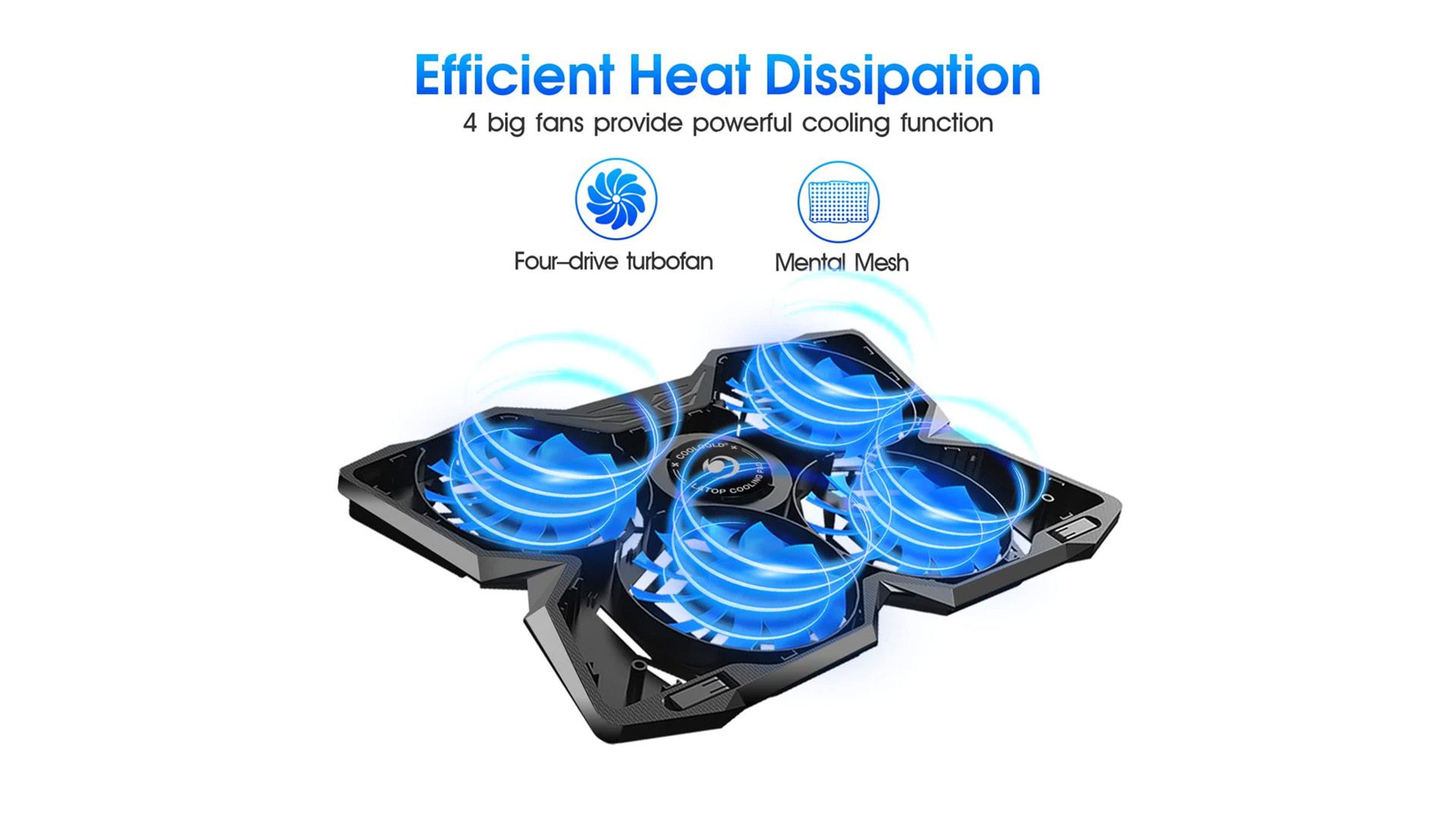 You're not the only thing that needs cooling down in the summer. Laptops can heat up quickly, which can cause damage to their system. To avoid this, consider getting a Laptop Cooling Pad. The pad has four cooling fans that efficiently dissipate heat, providing a powerful cooling function. As a bonus, the pad also has two adjustable height settings so you can have a more comfortable view while using your laptop. Check it out HERE.
6. Elegear's Cooling Blanket
For those who run hot while they sleep, consider getting Elegear's Cooling Blanket. The blanket's arc-chill cooling fibers can absorb body heat; once the blanket reaches the same temperature level as the human body, the cold feeling will not be as strong. According to the company, the blanket can reduce skin temperature by 35 to 40 degrees instantly. Find out more HERE.
Tomorrow's World Today may earn from qualifying purchases linked in this post.