Whether you are hosting a barbecue party, going to the beach, or just enjoying your day off, check out these innovative items that will upgrade this July Fourth. 
1. Keten's Beach Umbrella Table Tray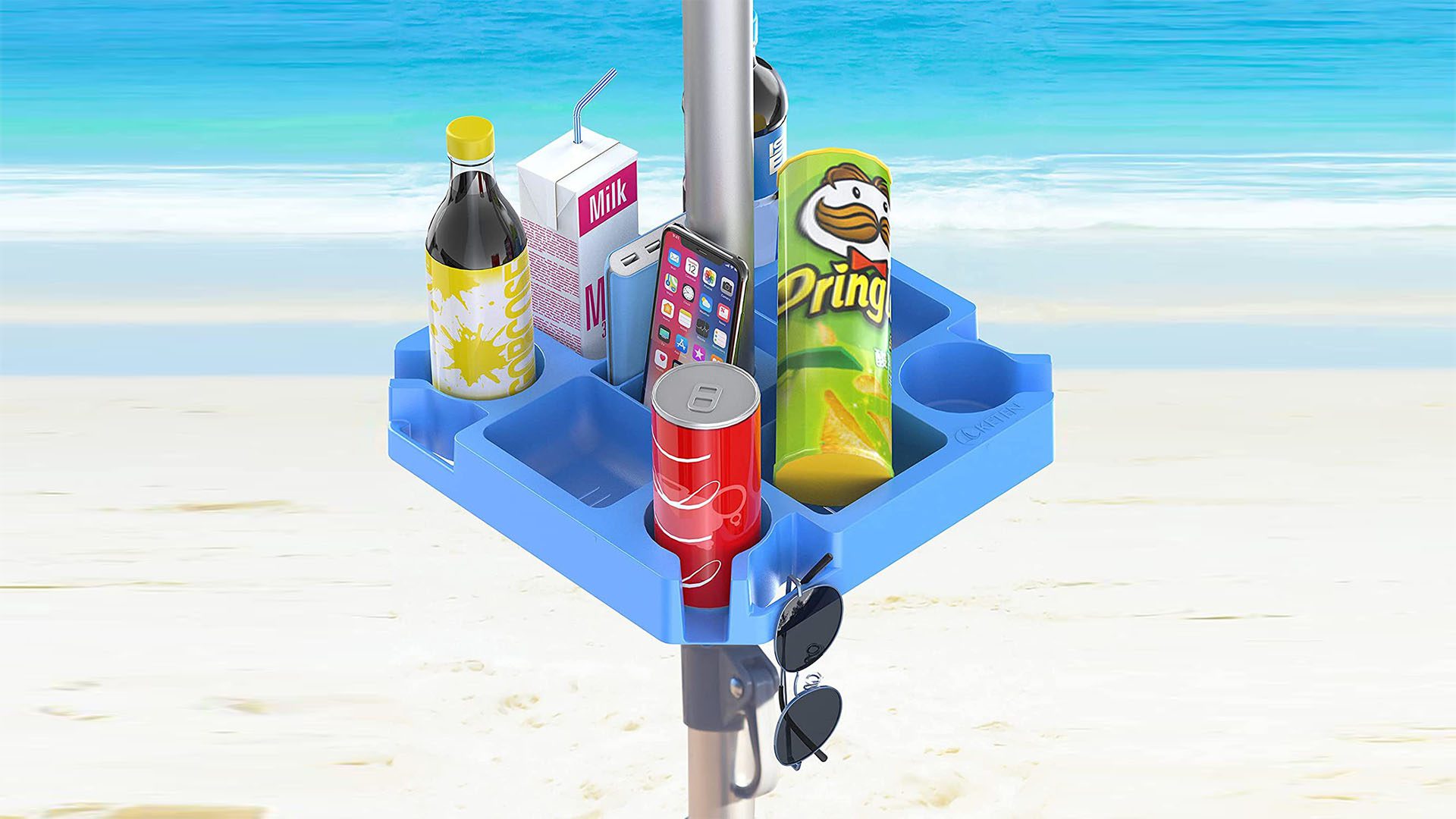 All beachgoers know the struggle of getting sand in your drink, food, phone, sunglasses…truly anything you bring to the beach. If your Fourth of July plans include a trip to the beach, avoid this headache thanks to the Keten Beach Umbrella Table Tray. The tray easily fits most beach umbrellas and consists of four cup holders, snack compartments, sunglasses holes, and phone slots, keeping your stuff away from the sand. Find out more HERE.
2. Solo Stove's Smokeless Fire Pit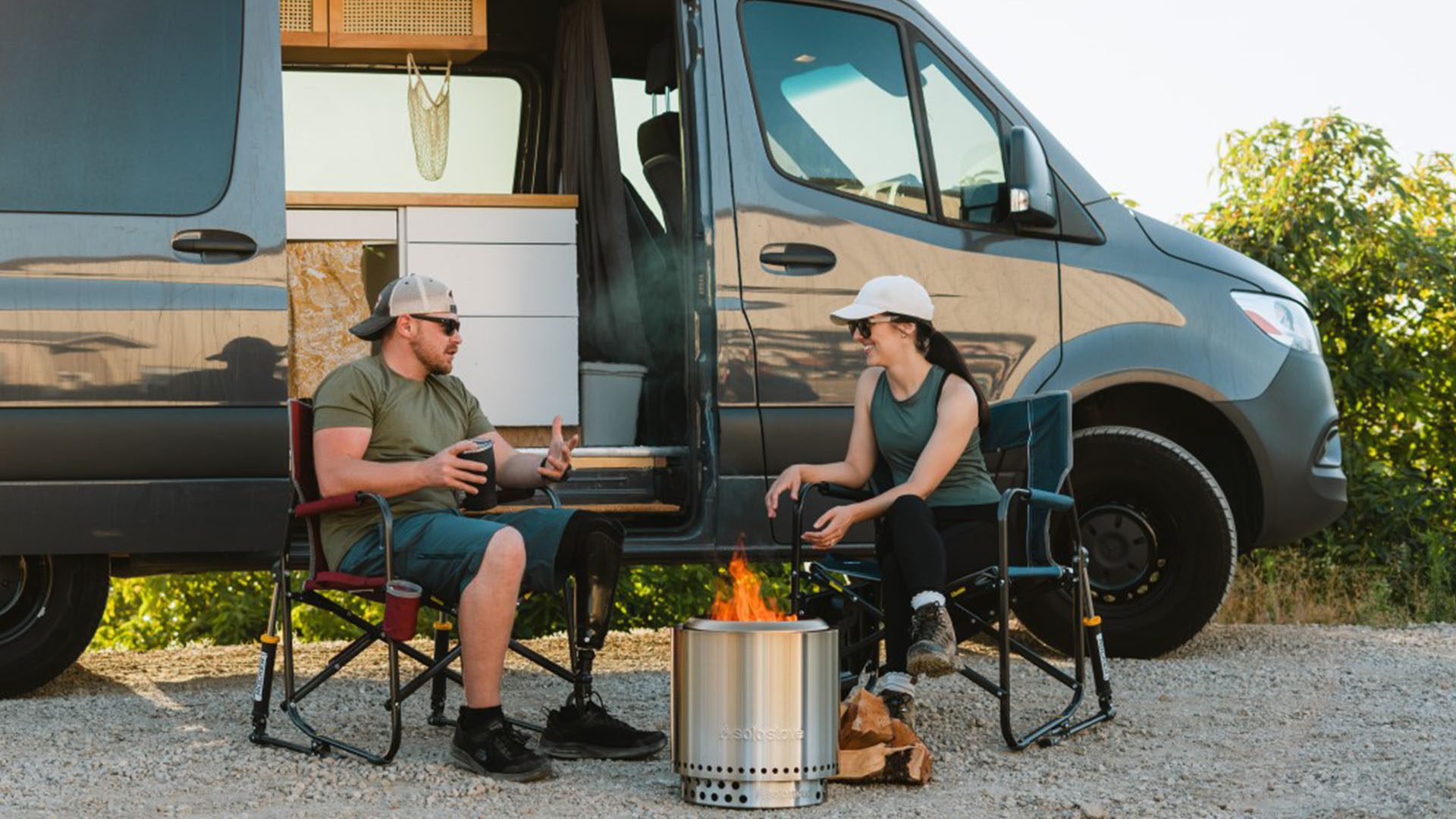 If you are playing host this Independence Day, check out Solo Stove's Smokeless Fire Pit. This compact fire pit is portable, making it easy to spark up a fire at the beach, at a campsite, or in your backyard. The stove also features a double wall design with bottom vent holes for oxygen to feed the fire from below, creating a burst of hot air over the fire and reducing the smoke without the use of batteries and fans. Check out the fire pit HERE.
3. Beurer's BR60 Insect Bite Healer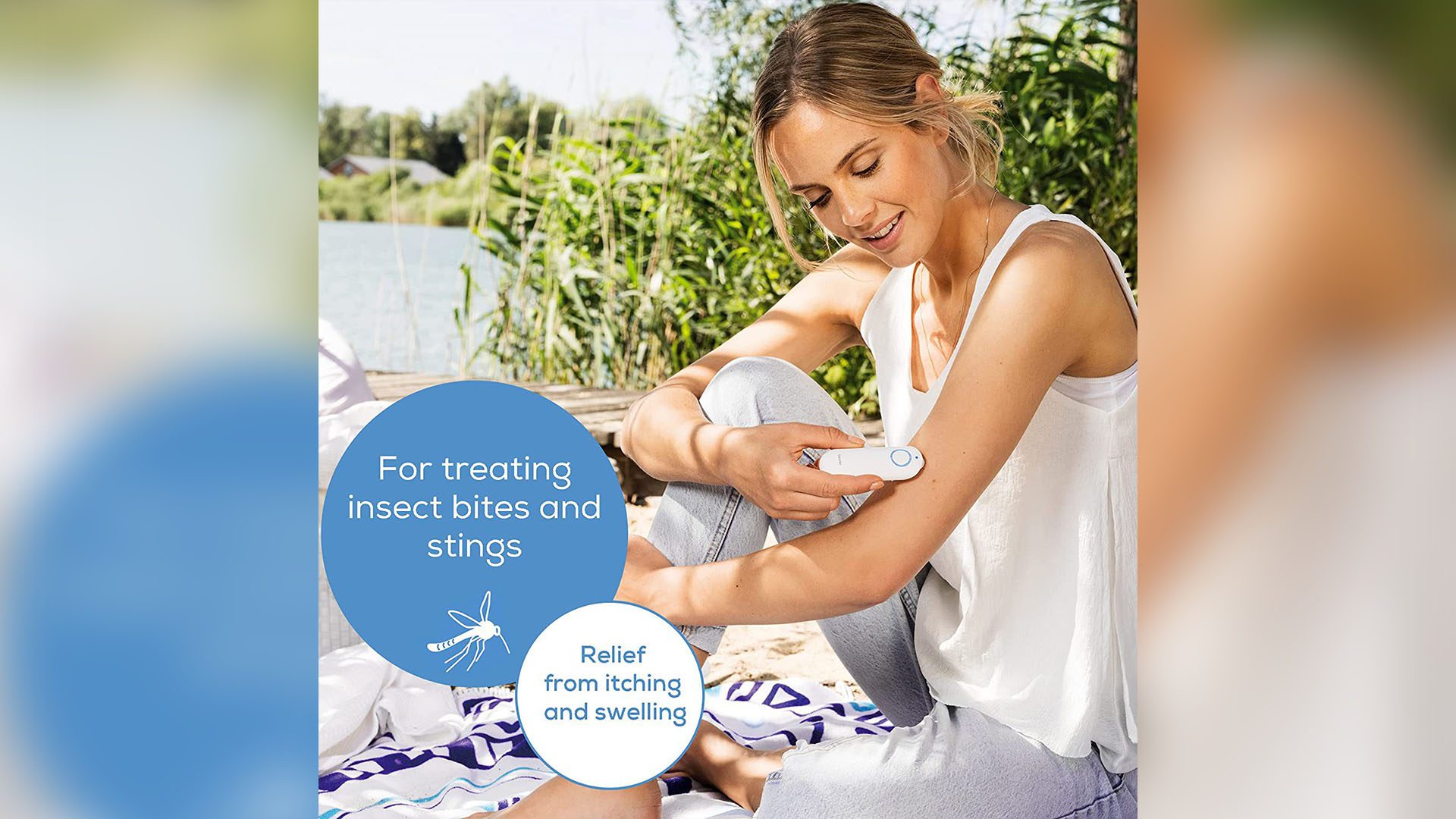 Wherever you find yourself on July Fourth, mosquitos are likely to be there as well. To avoid letting these pesky insects from ruining your day, get Beurer's BR60 Insect Bite Healer. The healer combats bites from itching and swelling by using heat to accelerate the healing process. The quick-warming ceramic plate is ready for use almost immediately, and the application takes just 3-6 seconds; simply place the pen on the affected area, press the button, and wait until you hear the beep. Find out more HERE.
4. Bladeless Neck Fan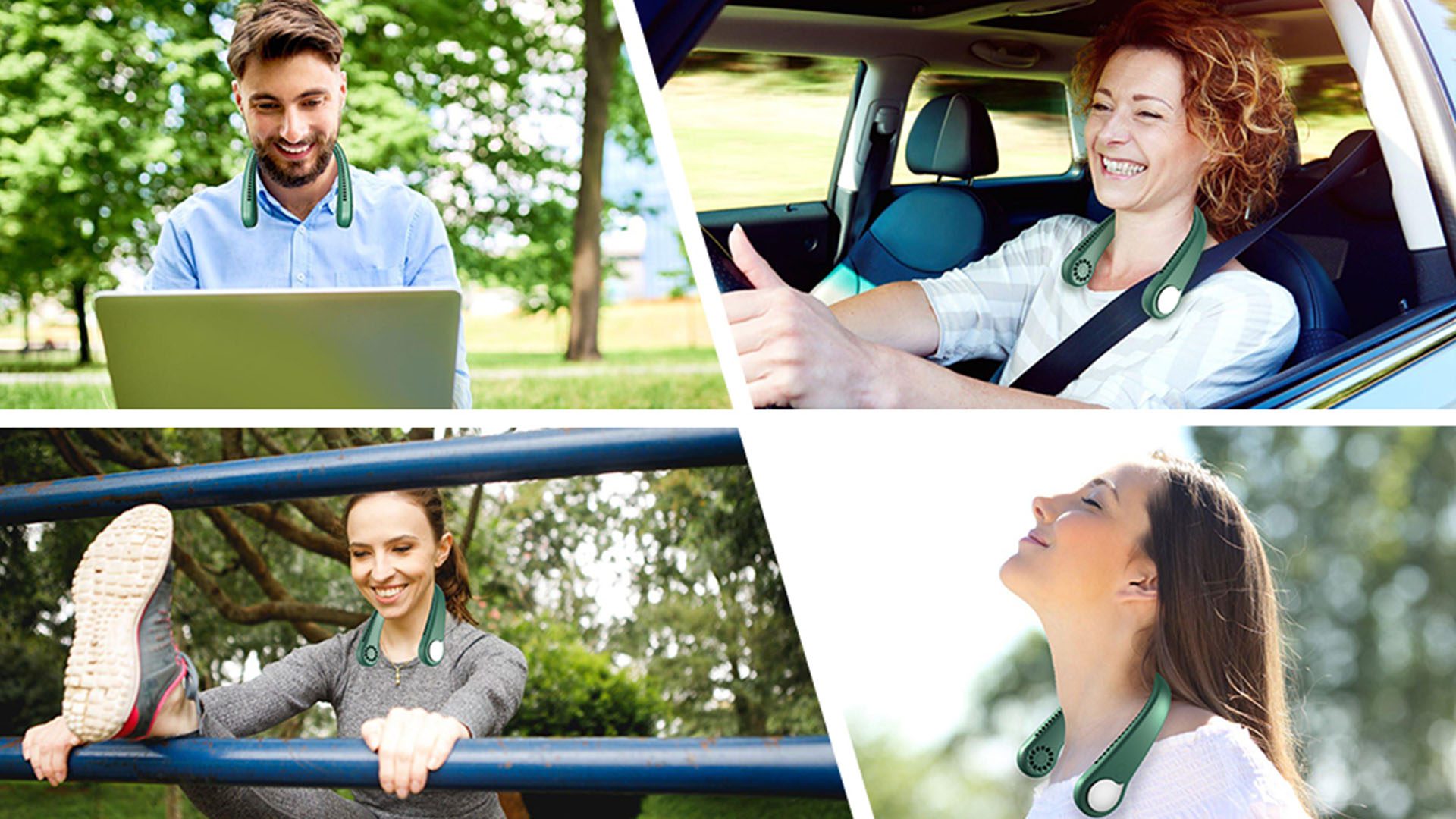 For those planning on being outside in the hot summer sun for most of the holiday, get a Bladeless Neck Fan. The neck fan is a portable and hands-free cooling device that can provide a cooling breeze wherever you go. The airflow direction is adjustable with three wind speeds, providing a 360-degree quiet and powerful airflow. Additionally, the fan is equipped with a built-in rechargeable battery and USB charging port. With a full charge, the rechargeable fan will last for about six hours. Discover the fan HERE. 
5. DASH's My Pint Electric Ice Cream Maker Machine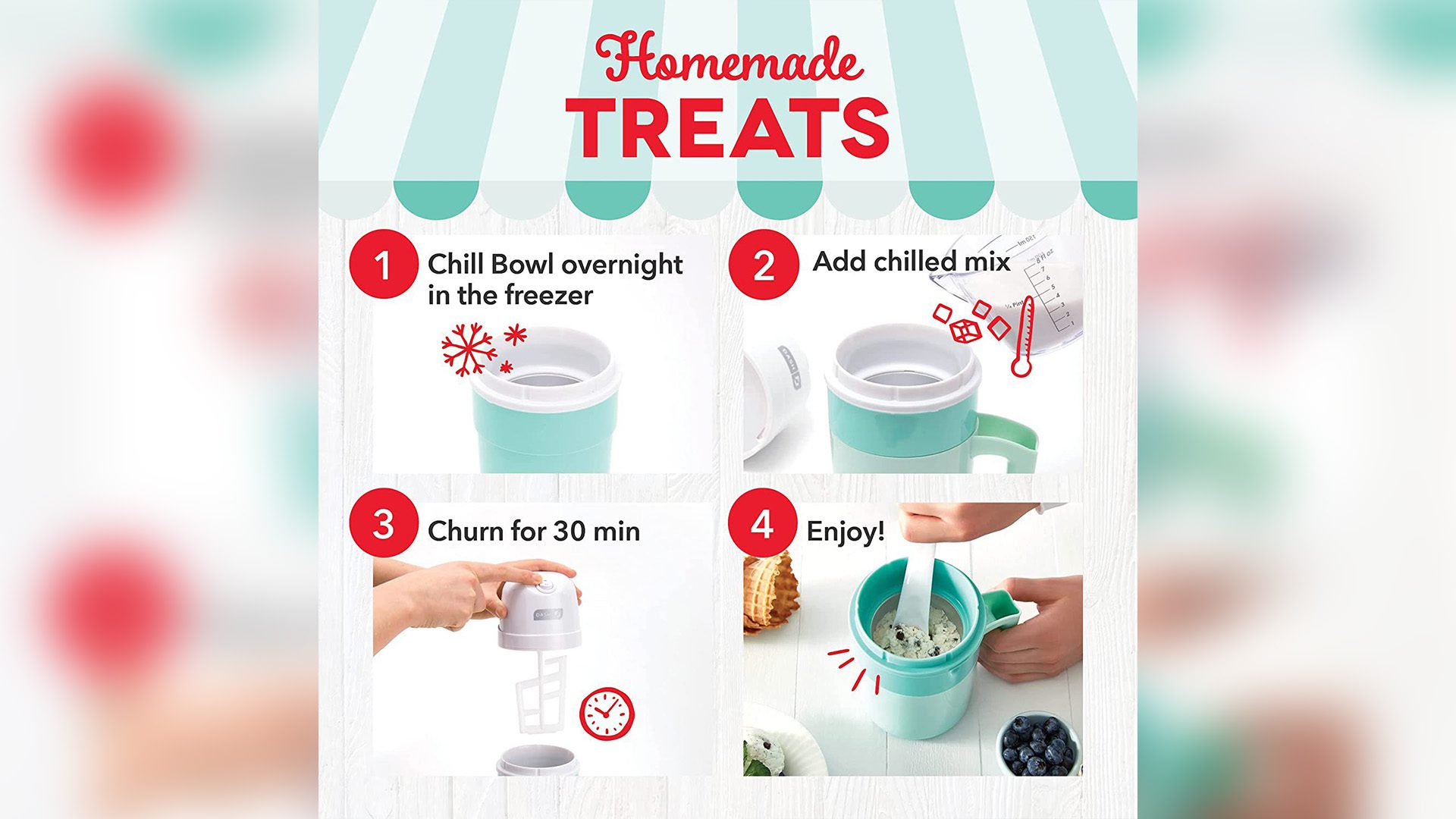 Be a hit at your July Fourth celebration with delicious, single-serving ice cream from the Dash My Pint Ice Cream Maker Machine. The maker makes 1.6 cups of fresh, homemade ice cream. After freezing the cooling bowl, just add ingredients to the chamber and press 'on'—your ice cream will be ready in under 30 minutes! This maker lets you make your ice cream as healthy as you want it because you control the ingredients (organic, sugar-free, fresh fruit, all-natural, etc.). Get it HERE.
6. Jokari's Lock & Slide Skewers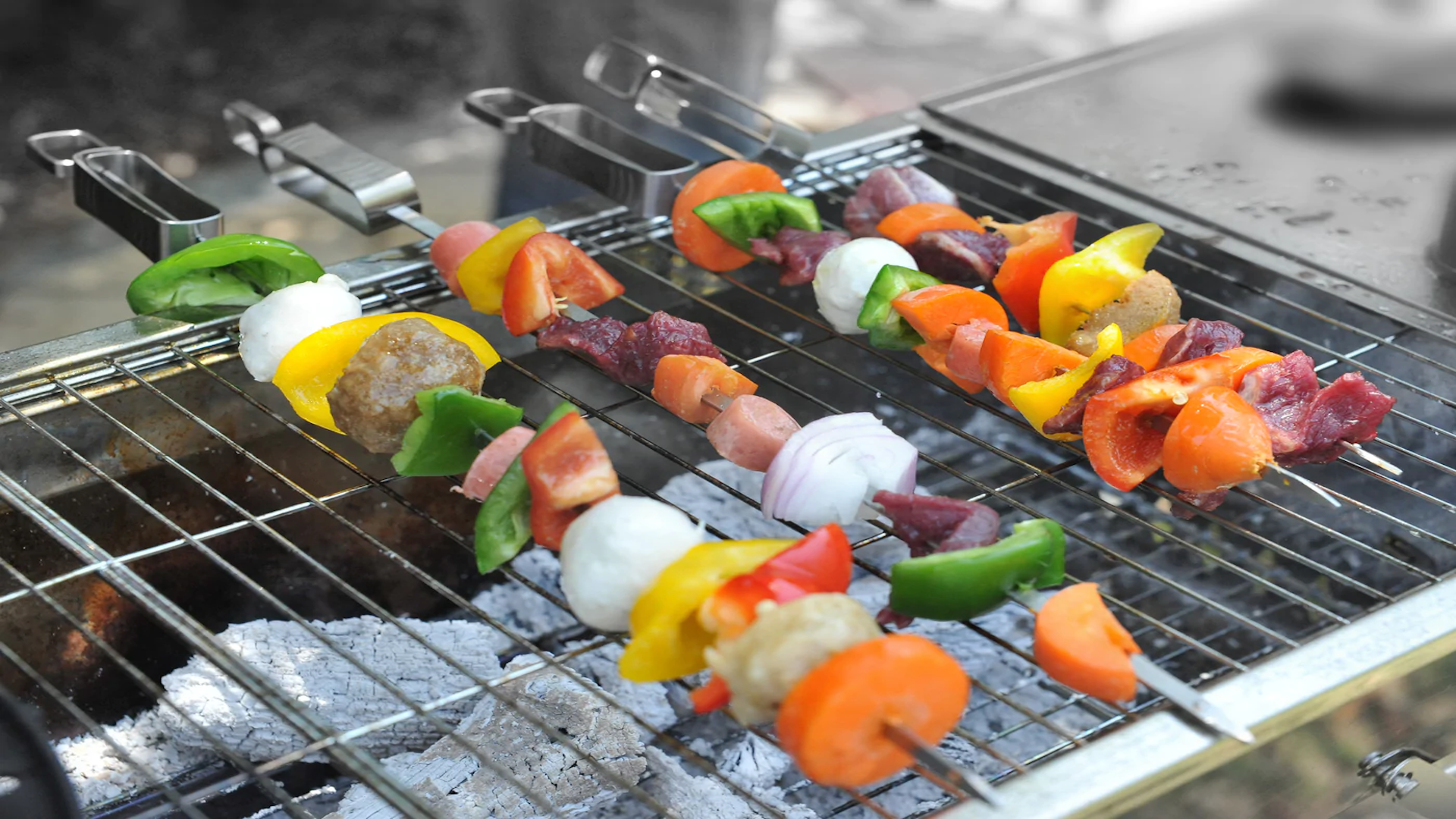 Are you the designated grill master this Fourth of July? Grill effortlessly, quickly, and easily with Jokari's Lock & Slide Skewers. These heavy-duty stainless steel skewers allow you to make the perfect kabobs, whether they involve fruit, vegetables, lamb, beef, or whatever else your heart desires. Their flat design keeps food in place while turning the skewers on the grill, and an accessible slide is designed and attached to easily remove food. Find out more HERE. 
7. ARMEATOR's Wireless Smart Meat Thermometer
To improve your BBQ even more, check out ARMEATOR's Wireless Smart Meat Thermometer. This Bluetooth thermometer uses a built-in sensor to ensure a stable connection. The probe lasts over 72 hours with each charge, making it perfect for extended grilling sessions. Get 15% off of the thermometer HERE.
8. Meli Wraps' Beeswax Wraps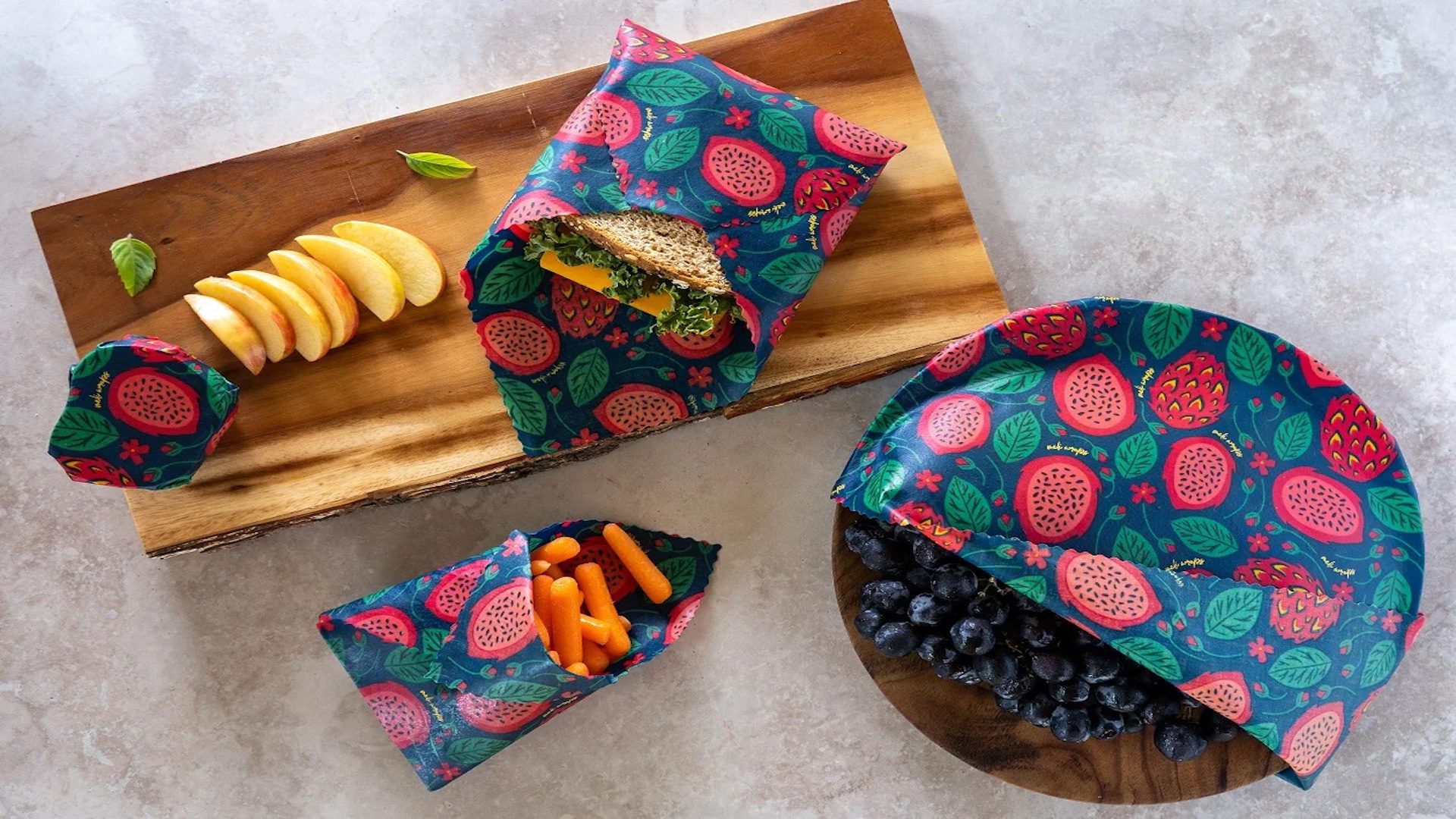 While the food is one of the most important aspects of the holiday, don't forget to figure out how to store all of the uneaten goodies at the end of the night. Meli Wraps' Beeswax Wraps offer an innovative, eco-friendly alternative to plastic wraps, containers, and sandwich bags. The wraps are made with organic cotton, Hawaiian beeswax, and natural tree extracts, and they are reusable for up to 150 washes or 1-2 years. Get Meli Wraps for your meal HERE.
Tomorrow's World Today may earn from qualifying purchases linked in this post.