There's no doubt about it: food can inspire. But you don't have to be a classically trained chef to wow your guests at your Super Bowl Party this year. If you're looking to elevate your party this year, check out these eight types of products that will inspire you to take your party to the next level.
Guacamole Tools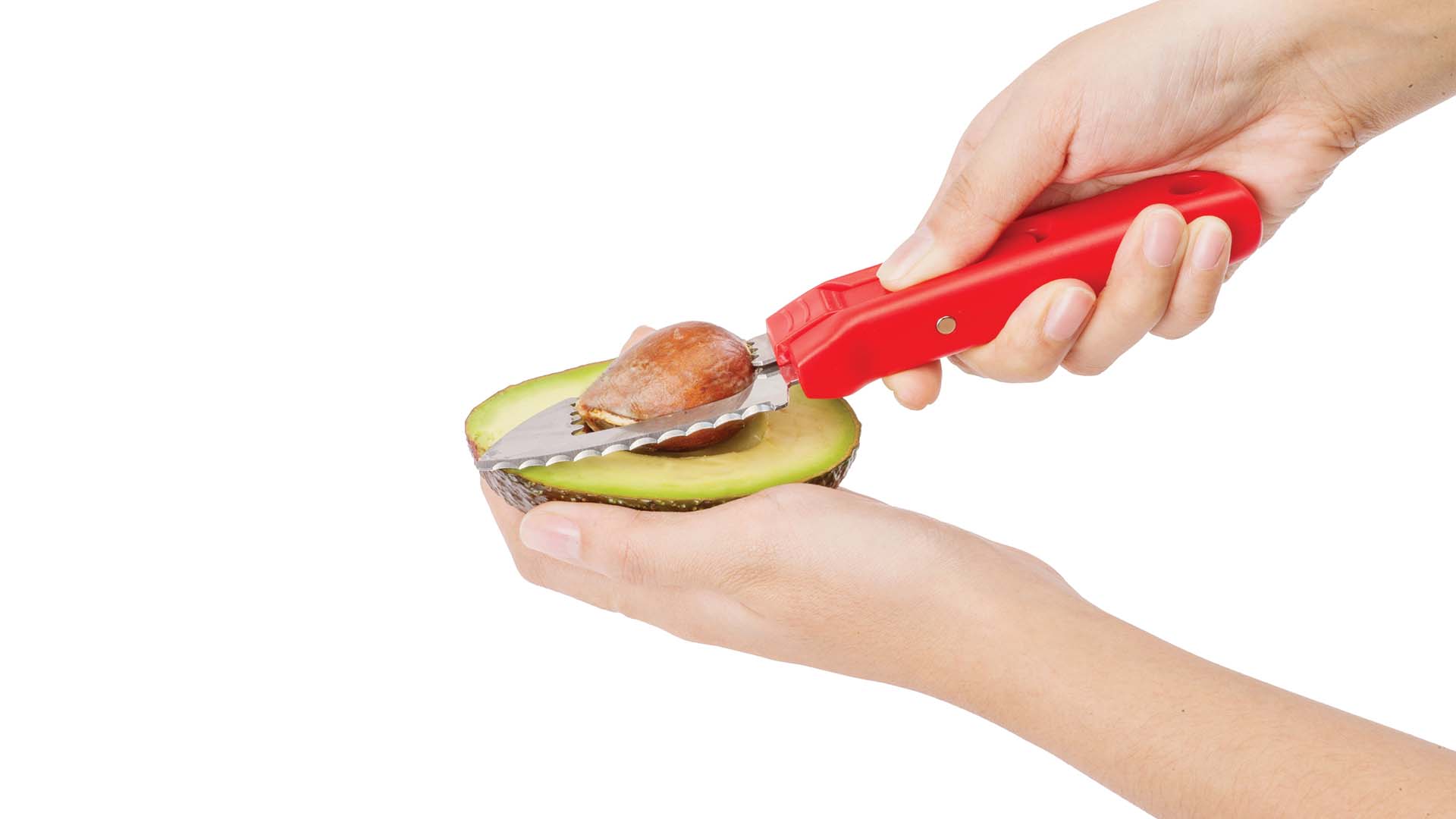 If guacamole is on the menu for your Super Bowl party, there are many innovative products to make this fan-favorite dip easier to make. For the avocados, the Unique Avocado Tool features six tools in one—it cuts, scoops, slices, mashes, and spreads avocados with ease. It also includes magnets in both of the handles which protect the blade for safe storage! 
The Pepper Pro works on all types and sizes of peppers to remove the seeds with the serrated end and removes the stems, veins, and membranes with the hook end. And, for whichever citrus you prefer in your guac, the Citrus Pro reams, zests, peels, and even creates decorative garnishes with ease. 
Football Bingo Set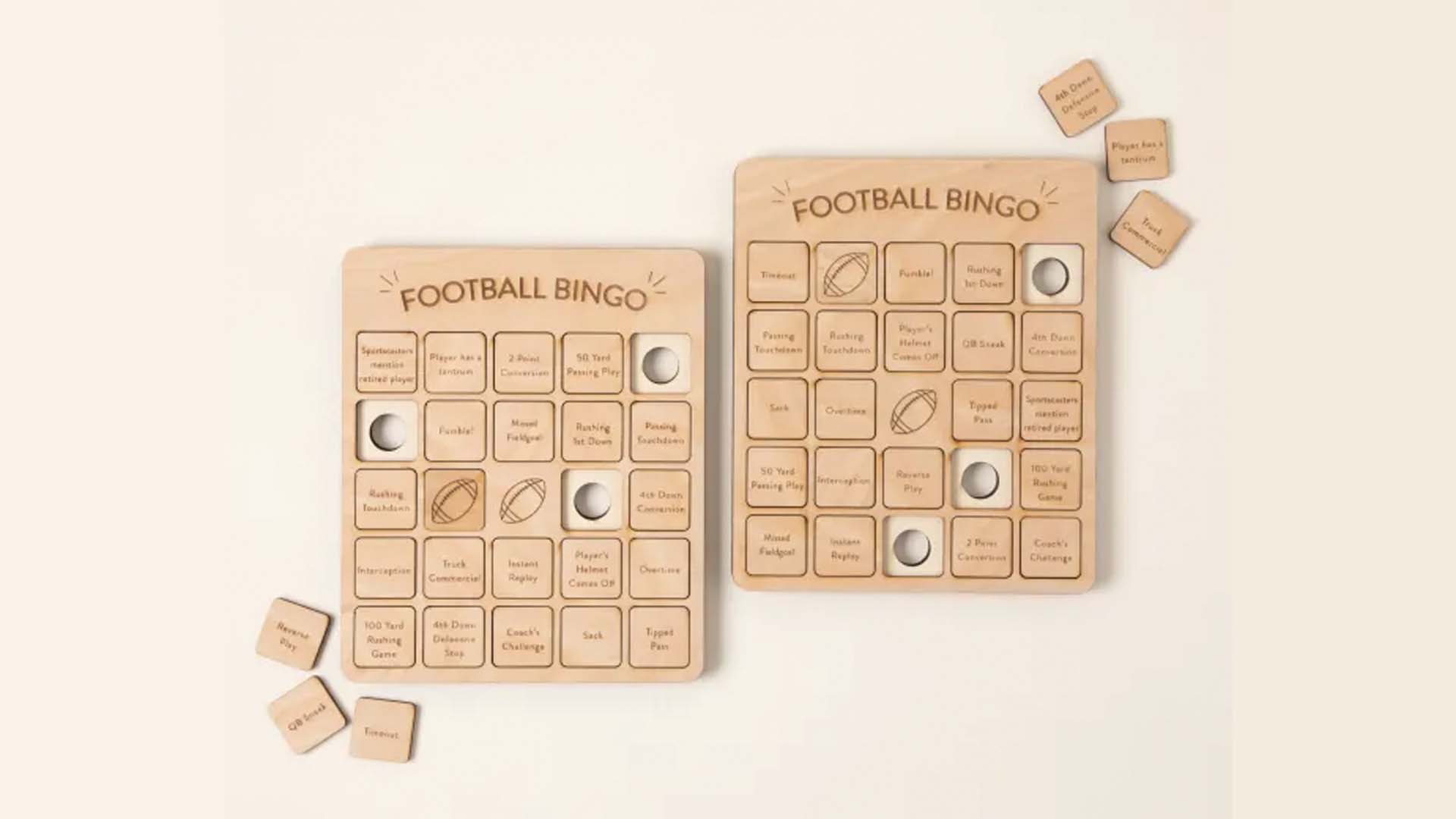 Okay, it's not a food product, but don't forget that some of your Super Bowl party guests care more about the commercials than the football. Keep them occupied with a Football Bingo Set! This interactive challenge competition makes every play exciting for all of your guests. Each board has more than 1 million possible observation combinations, from the ordinary (field goals, time-outs, passing touchdowns) to the extraordinary (on-field tantrums, a player's helmet comes off, two-point conversions). This also makes a great gift if you are attending a Super Bowl party this year. 
Less Mess Platter
If you love eating chips but hate the mess they make, check out Jokari's Less Mess Platter. With this platter, you can scrape off drippy dip or sauce with one hand, getting that perfect chip-to-dip ratio. The bowl holds two cups of your favorite dip, spread, or sauce, making it the perfect product for Super Bowl game day.
Beer Bottle Holder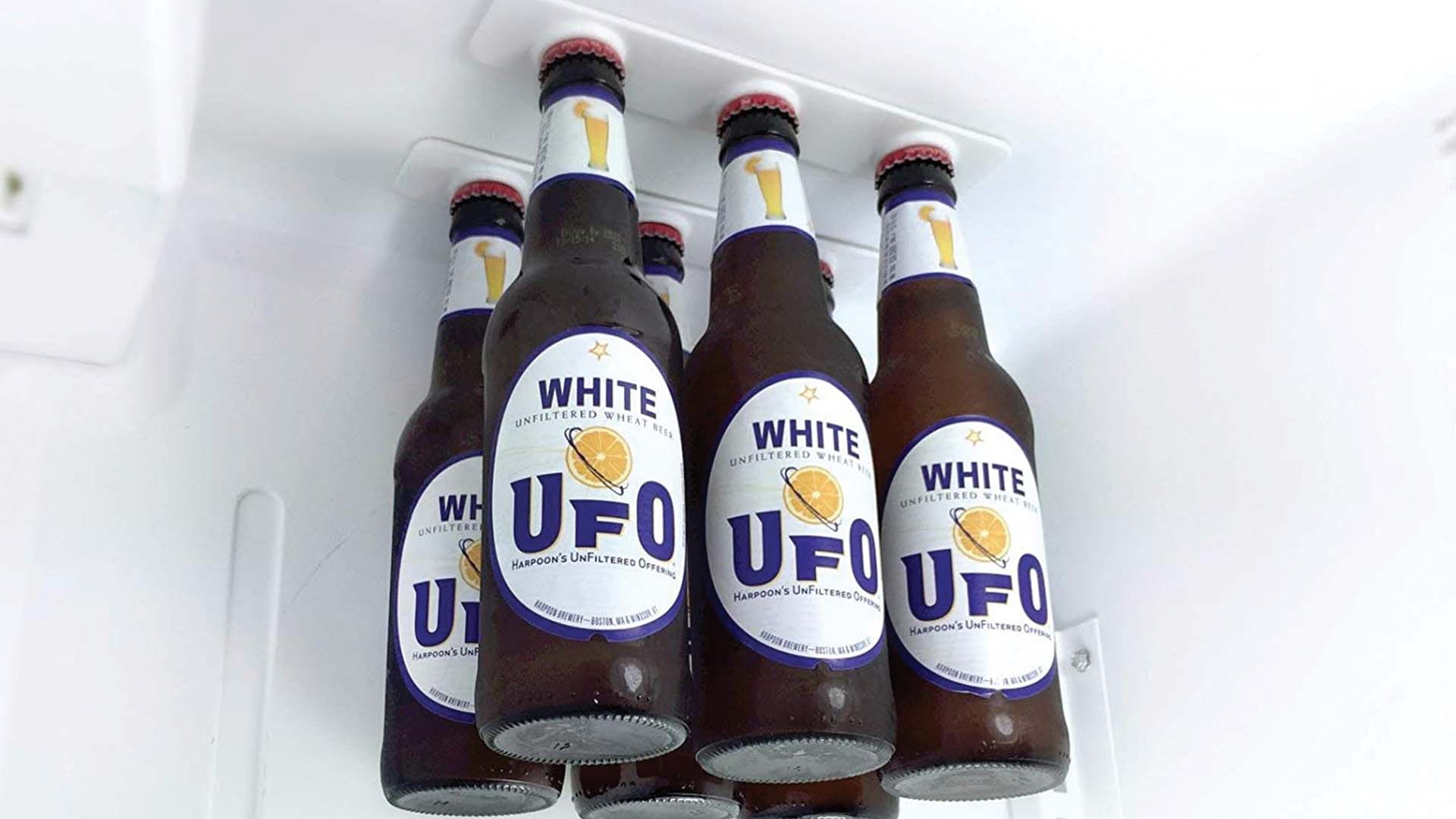 Are you serving beer at your Super Bowl Party but hate when the bottles crowd your fridge? Consider getting the BottleLoft by Strong Like Bull Magnets. Manufactured with premium high-grade neodymium magnet assemblies and 3M Genuine Very High Bond Adhesive, you peel, stick, and place BottleLoft on your refrigerator ceiling. One pack provides two strips with three magnetic positions, which is enough to hold six bottles. 
Fizz Keepers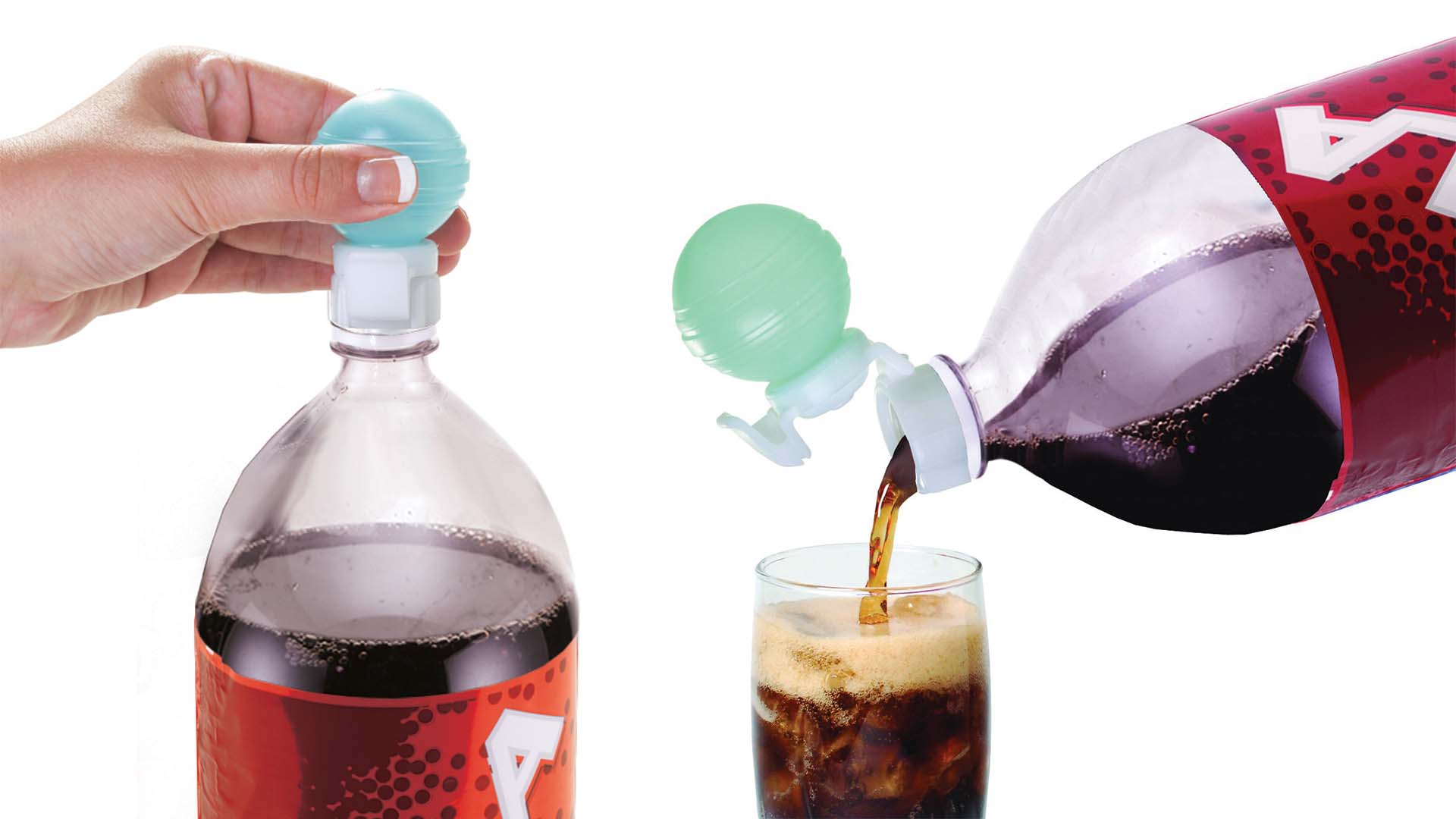 For the non-beer drinkers, soda may be the choice of drink for this Super Bowl. To avoid the dreaded flat soda, the Jokari Soda Pump extends the life of all of your soda bottles. Simply replace the original soda cap with the Jokari Pump Cap and gently squeeze it to re-pressurize the bottle and preserve fizz. If you want to serve a fizzy soda to many people with ease, this Soda Dispenser also preserves fizz but has the added bonus of a one-touch dispenser with a built-in pour handle. Both fizz-keepers fit on most 2-liter bottles.
Slow Cooker Liners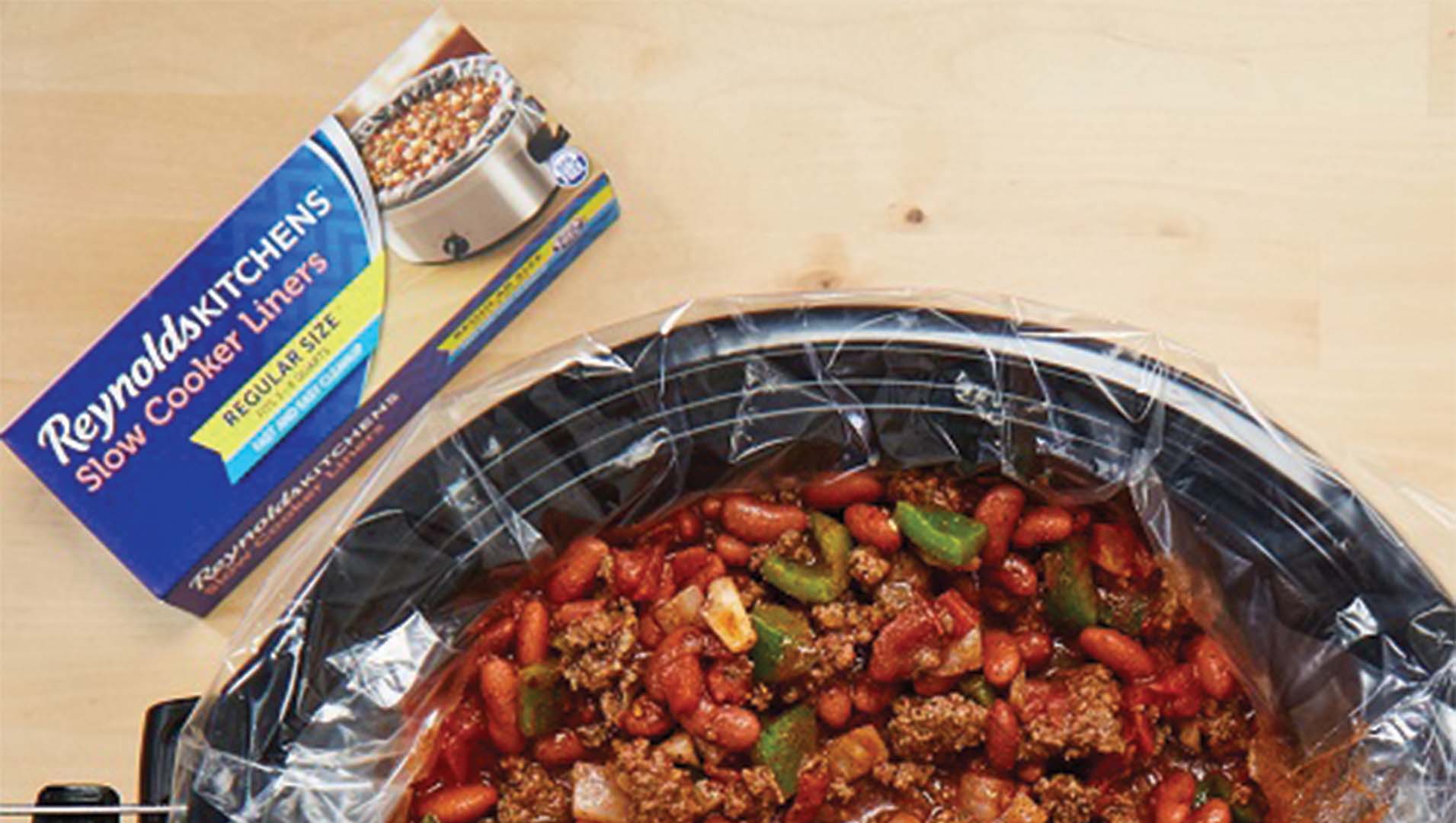 Chili and buffalo chicken dip are two of the most popular Super Bowl foods, but those who cook these dishes are all too familiar with the struggle that comes with cleaning out the slow cooker after the party. Save some time (and your arms!) this year with Reynolds Kitchens Slow Cooker Liners. These BPA-free liners are safe for low, medium, and high settings and prevent stubborn, stuck-on messes. 
Automatic Pan Stirrer
Speaking of giving your arms a break, some delicious dips and sauces call for continuous stirring. If you'd rather enjoy the game or your company, put the Automatic Pan Stirrer with Timer to work! Place it in the pan with any simmering or low-heat liquid, set the timer, and you're free! Your arms will thank you tomorrow. 
Captain Morgan Spiced Punch Bowl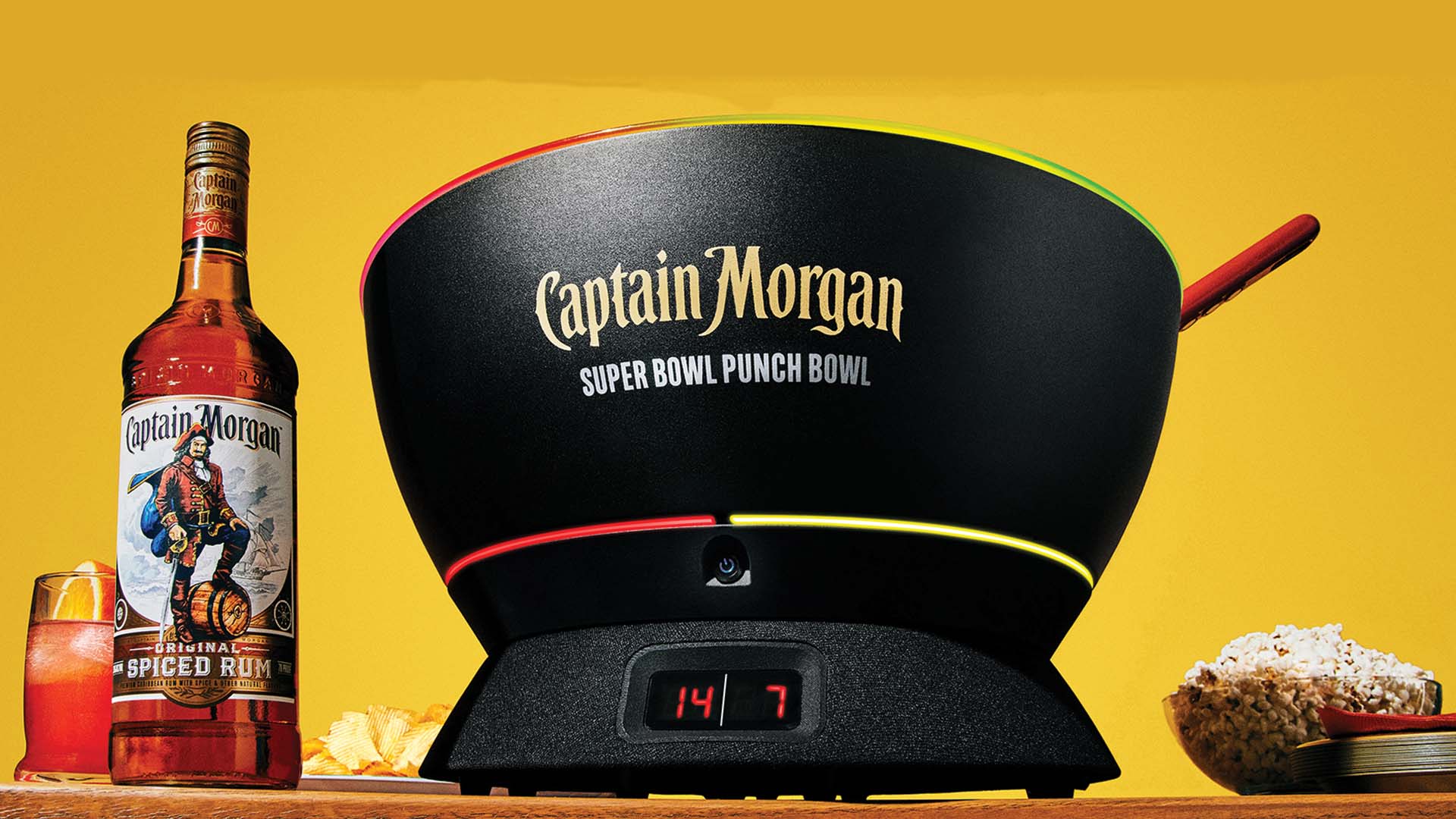 Taking the cake for the most unnecessary (yet still innovative!) invention for this year's Super Bowl parties is Captain Morgan's Spiced Punch Bowl. Now, this isn't just any typical punch bowl. It not only holds four gallons of liquid but it is also wifi-enabled and features lights, sounds, Bluetooth speakers, subwoofers, and LED graphics. If that's not enough, it also displays real-time NFL game data on the side of the bowl. However, there are only 20 of these bowls in existence in the world, with only one available to win in a giveaway on Captain Morgan's website. 
As an Amazon Associate, Tomorrow's World Today may earn from qualifying purchases linked in this post.