As the summer is starting to draw to a close, make sure to get in your last beach days of the season. From keeping your items sand-free to helping you stay cool in the sun, these innovative beach items will make the perfect beach day possible. 
1. Keten's Beach Umbrella Table Tray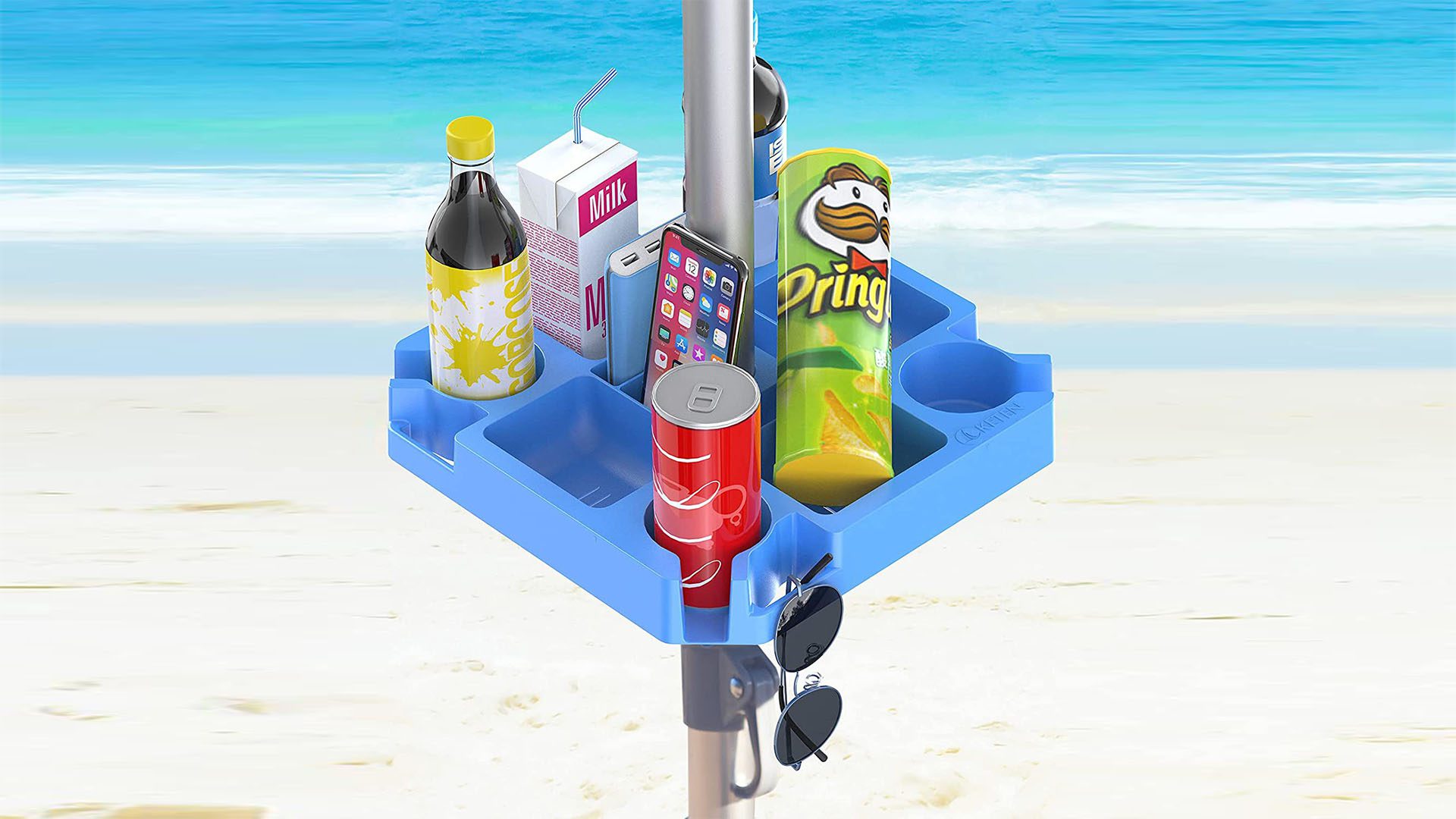 All beachgoers know the struggle of getting sand in your drink, food, phone, sunglasses…really anything and everything you bring to the beach. Avoid the headache on your next beach trip with the Keten Beach Umbrella Table Tray. The tray easily fits most beach umbrellas and consists of four cup holders, snack compartments, sunglasses holes, and phone slots, keeping your stuff away from the sand. Find out more HERE.
2. Wekapo's Inflatable Air Lounger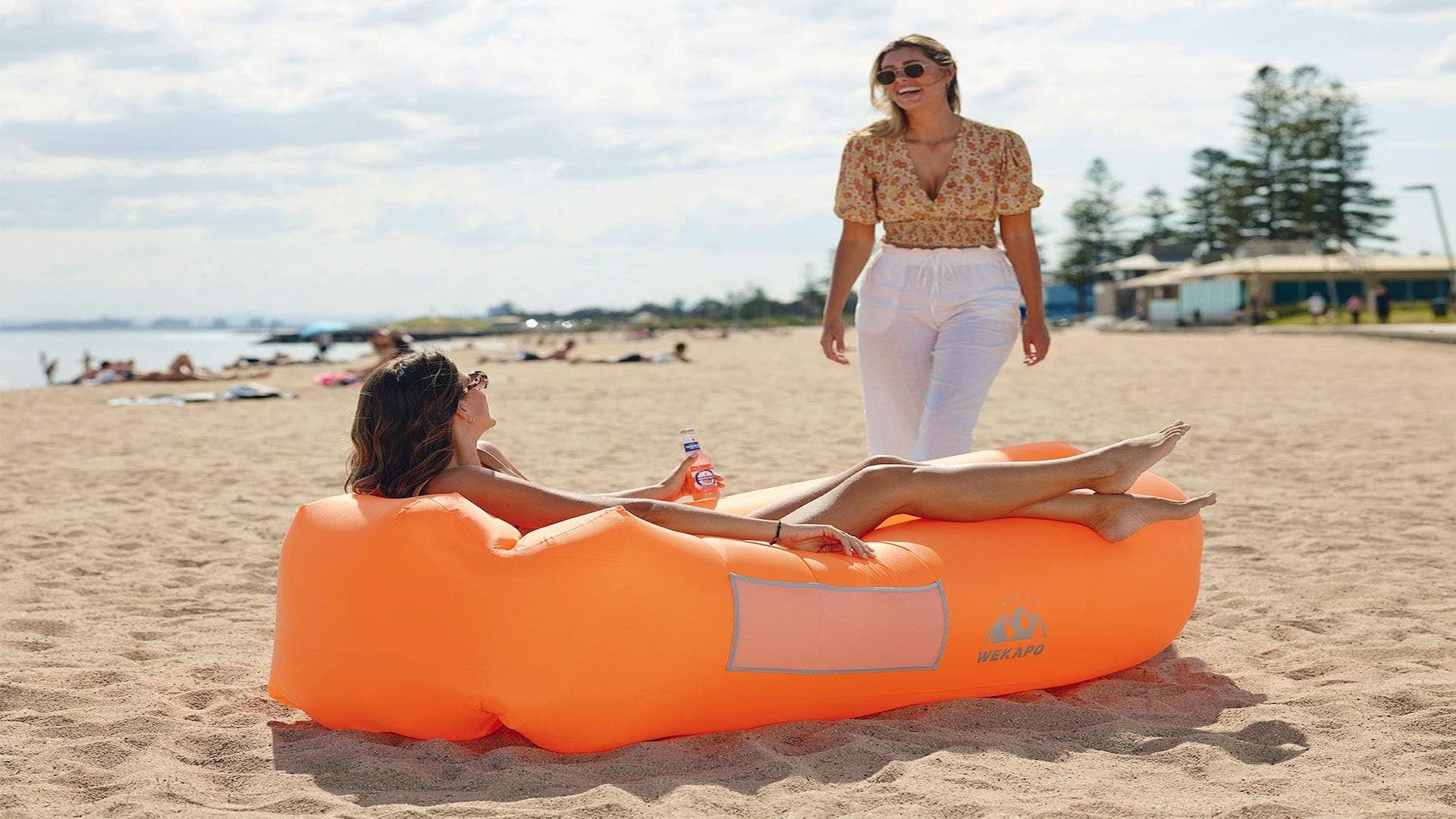 If you want to completely avoid the grainy sand, rise above it on Wekapo's Inflatable Air Lounger. This inflatable sofa doesn't require an air pump to inflate; simply hold the sofa open, glide it through the air, and close it up to trap the air inside. The sofa conveniently comes with a carry bag to store and carry the lounger, as well as a bottle opener and stake. Check it out HERE.
3. WELLAX's Beach Blanket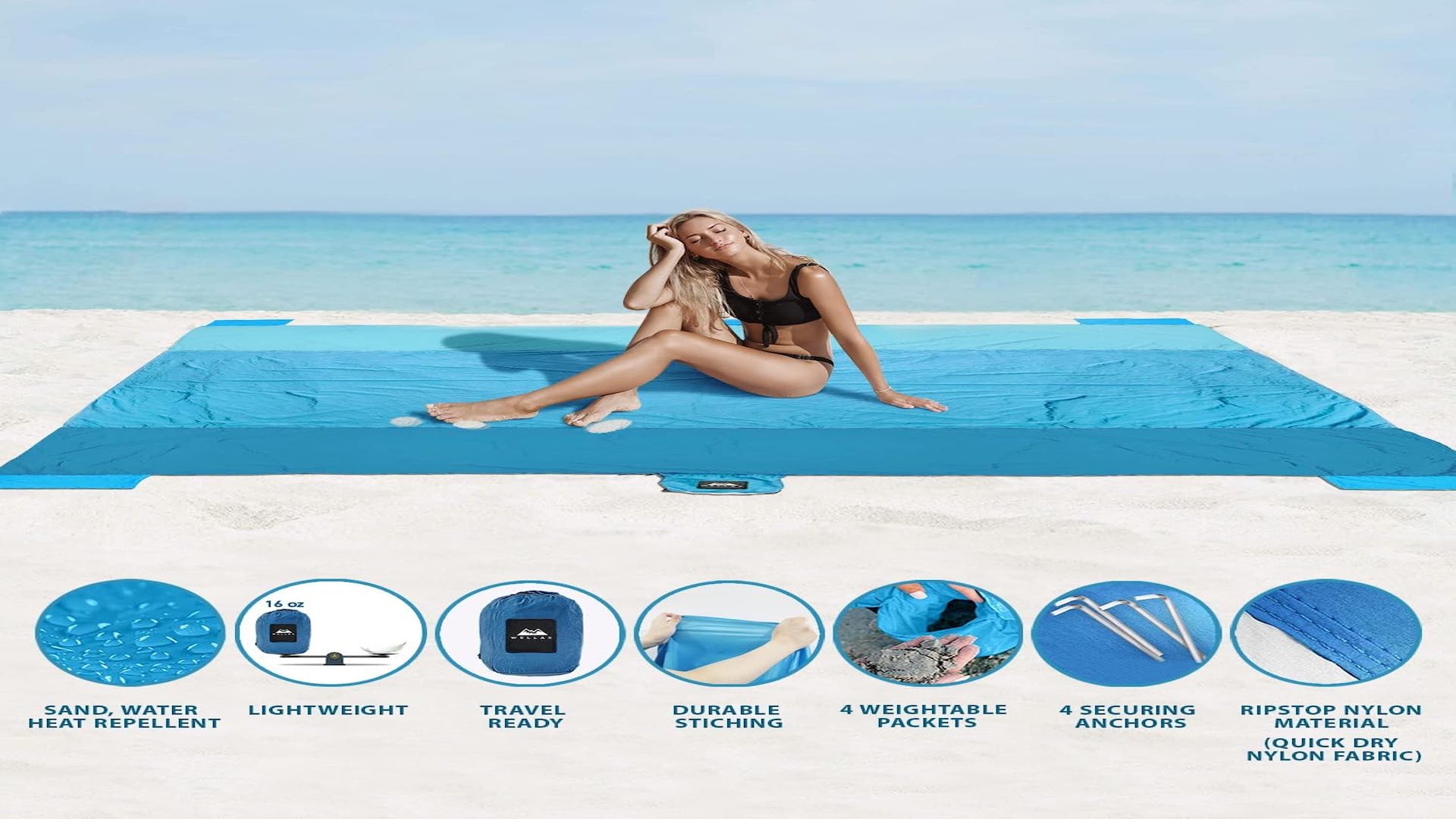 Instead of laying out individual beach towels for your group, use a beach blanket to create a shared sand-free area. The WELLAX Beach Blanket is 9 feet by 10 feet and can fit up to eight people. It's made of a quick-dry Nylon that repels water and sand. The blanket also has innovative weightable packets and comes with four securing anchors to ensure it won't budge from your desired spot. Find out more HERE.
4. Solo Stove's Smokeless Fire Pit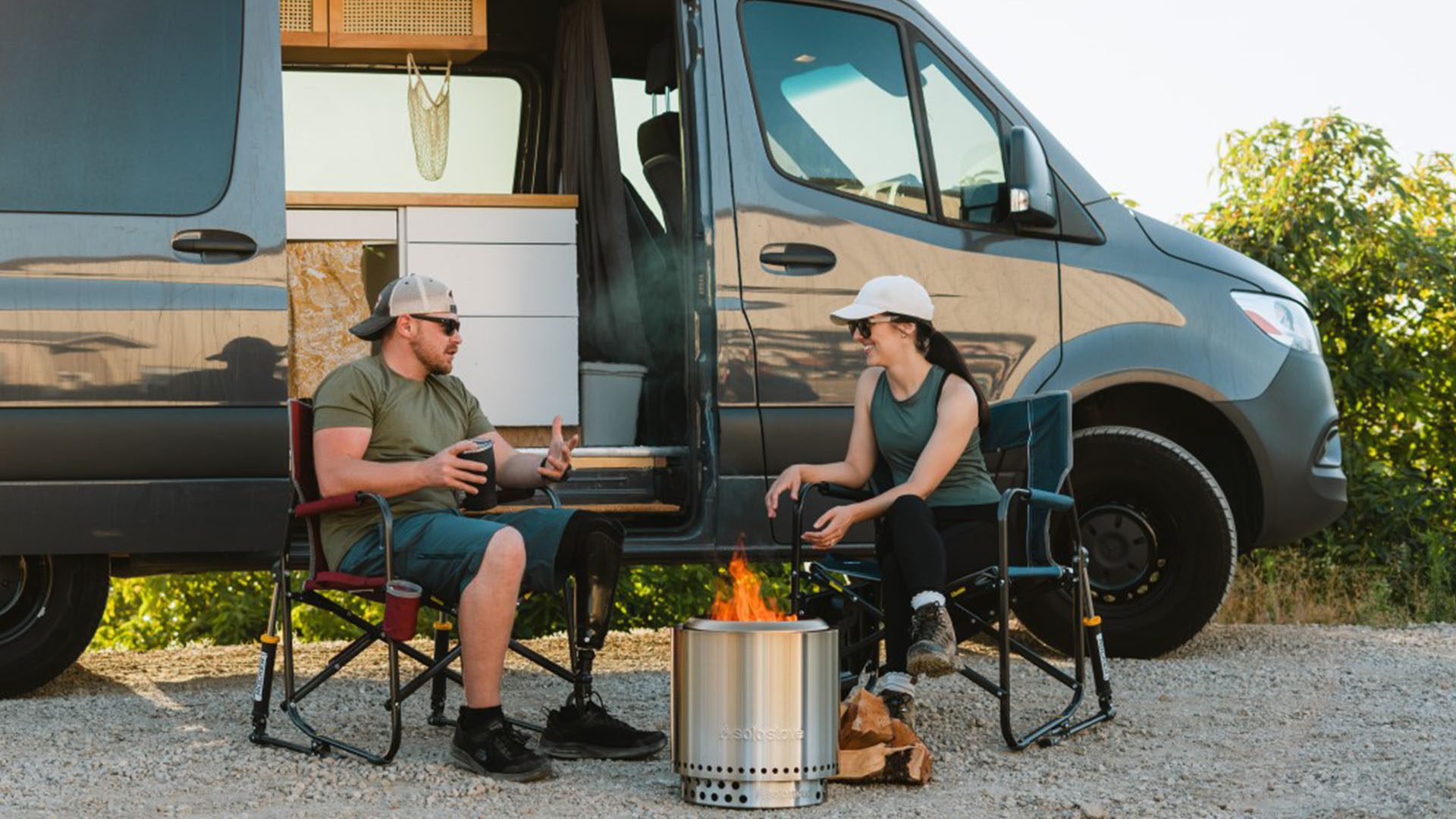 For a memorable campfire on the beach, check out Solo Stove's Smokeless Fire Pit. This compact fire pit is portable, making it easy to spark up a fire at the beach, assuming that your chosen beach allows it. The stove features a double wall design with bottom vent holes for oxygen to feed the fire from below, creating a burst of hot air over the fire and reducing the smoke without the use of batteries and fans. Check out the fire pit HERE.
5. Bladeless Neck Fan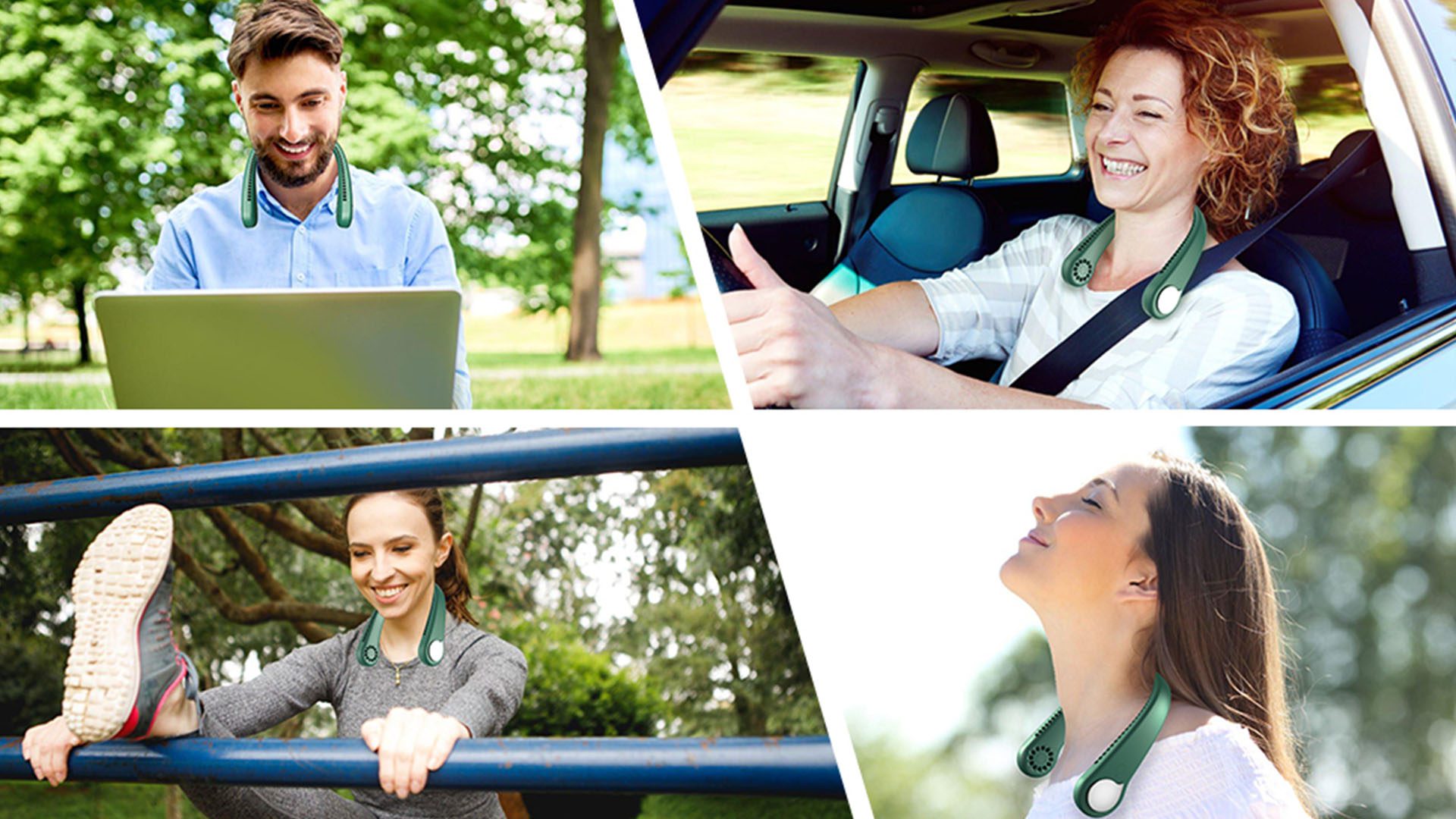 Keep cool on your beach day with a Bladeless Neck Fan. The portable fan is a hands-free cooling device that can provide a cooling breeze the entire day. The airflow direction is adjustable with three wind speeds, providing a 360-degree quiet and powerful airflow. With a full charge, the rechargeable fan will last for about six hours. Discover the fan HERE. 
6. Sport-Brella's Premiere XL Umbrella Shelter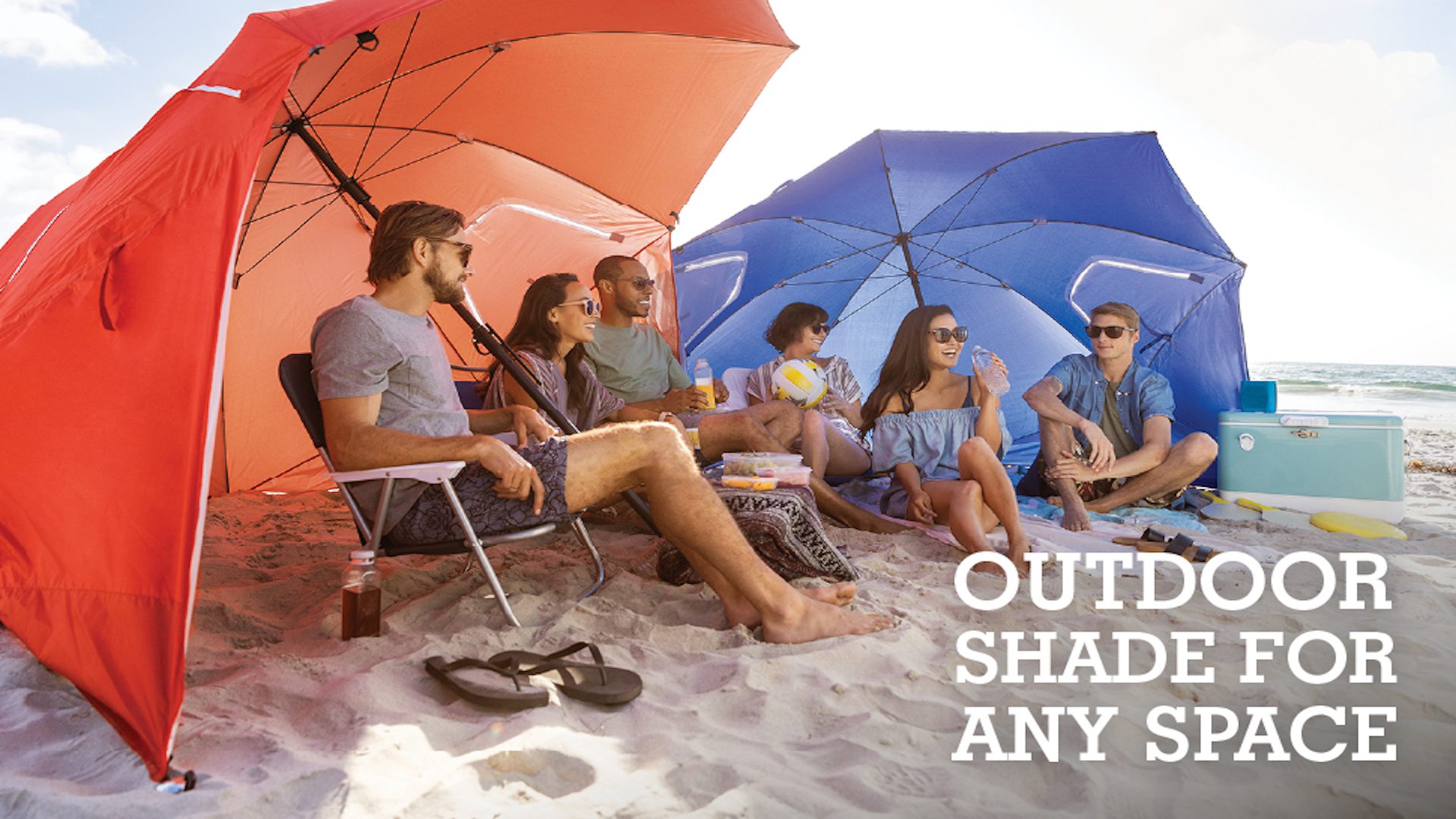 Beachgoers know the pain of a windy beach day when your umbrella just won't stay put in the sand. For a comfortable and shady beach trip, get Sport-Brella's Umbrella Shelter. This 9-foot umbrella was built to withstand the harshest weather conditions, with a heavy-duty center pole, side panel for extra privacy, and zippered windows to allow for airflow. The zippered windows and oversized auger bit further prevent the umbrella from blowing away. See it for yourself HERE.
7. Ho Stevie!'s Durable Wetsuit Changing Mat/Waterproof Dry-Bag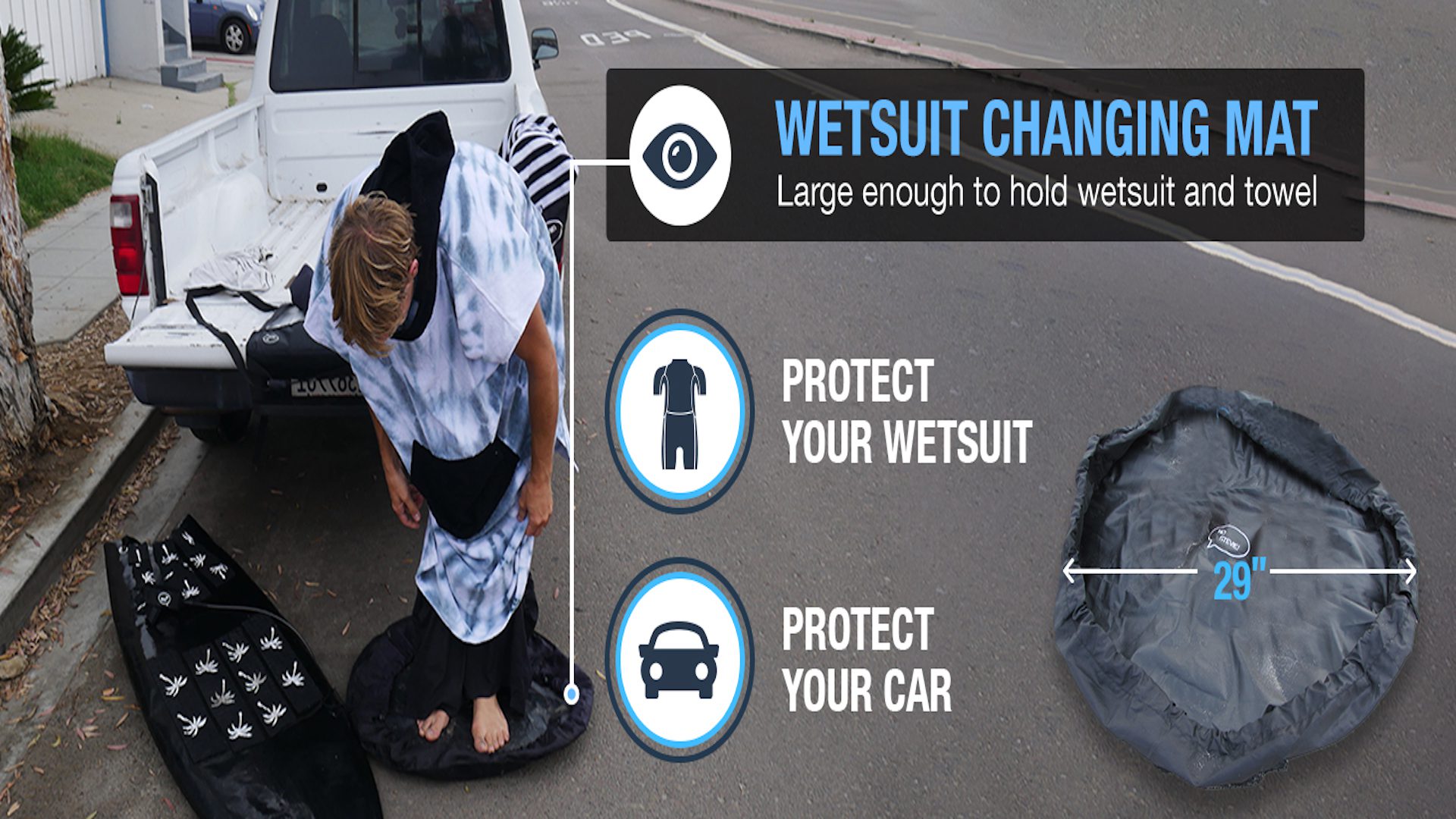 Have you ever enjoyed a beach day only to suffer in the car ride home with your wet, sandy swimsuit? Consider getting Ho Stevie!'s Changing Mat. The changing mat doubles as a waterproof dry bag, protecting your water gear from touching the ground, keeping your gear organized, and avoiding unwanted water and sand in your car. The product is designed for a surfer's wetsuit, but can certainly be used for swimsuits as well. Find out more HERE.