In June, Wendy's is launching a generative AI-powered drive-thru experience in Columbus, Ohio. The goal of the technology, called Wendy's FreshAI, is to create a quicker and more consistent ordering experience. The AI-powered drive-thru is a part of the newly expanded partnership between Google Cloud and Wendy's, using Google Cloud's generative AI and large language models.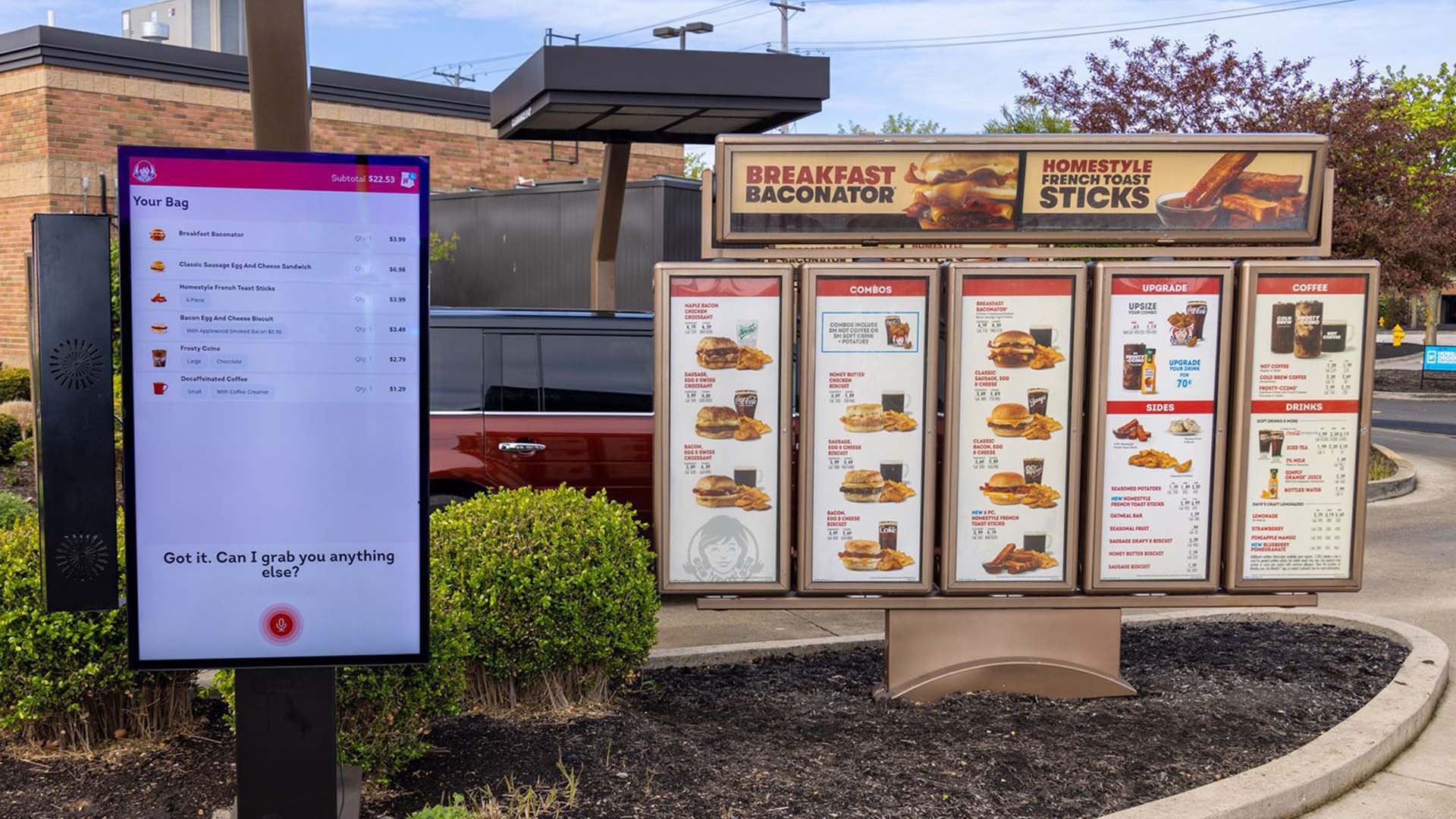 Chatbot Drive-Thru
Wendy's already uses artificial intelligence in some parts of the business, but automation has proven to be difficult because of the complexities of menu options, special requests, and ambient noise, especially with reported 75 to 80 percent of Wendy's customers choosing the drive-thru. For example, the restaurants' completely customizable menu means that there are billions of possible order options. With the currency AI system, this sometimes results in miscommunication or incorrect orders. 
With Google Cloud's generative AI system, however, the chatbot can have conversations with customers, understand made-to-order requests, and generate responses to frequently asked questions. This is all powered by Google's foundational large language models that have data from Wendy's menu, established business rules, restaurant hardware, and a Point of Sale system.  
As Todd Penegor, the President and CEO of Wendy's, added in a statement, "Google Cloud's generative AI technology creates a huge opportunity for us to deliver a truly differentiated, faster, and frictionless experience for our customers, and allows our employees to continue focusing on making great food and building relationships with fans that keep them coming back time and again."
The pilot program of Wendy's FreshAI will take place in a company-owned restaurant in Columbus, Ohio. The learnings from the first restaurant will inform future expansions to more Wendy's drive-thrus.
Wendy's Autonomous Robots
To further innovate the drive-thru experience, Wendy's also recently announced its plan to introduce Pipedream's Instant Pickup system. The system uses autonomous robots to transport meals underground, delivering them at the car-side portal in seconds. 
According to Matt Spessaard, the Senior Vice President and Global Chief Technology Officer of The Wendy's Company, "As mobile ordering preferences increase, we're thrilled to be the first quick service restaurant to partner with Pipedream, leveraging their unique delivery technology and system with the goal of reinventing digital pick-ups to bring more Wendy's to more people as quickly and efficiently as possible." 
Wendy's plans to integrate the underground delivery system into an existing restaurant later this year.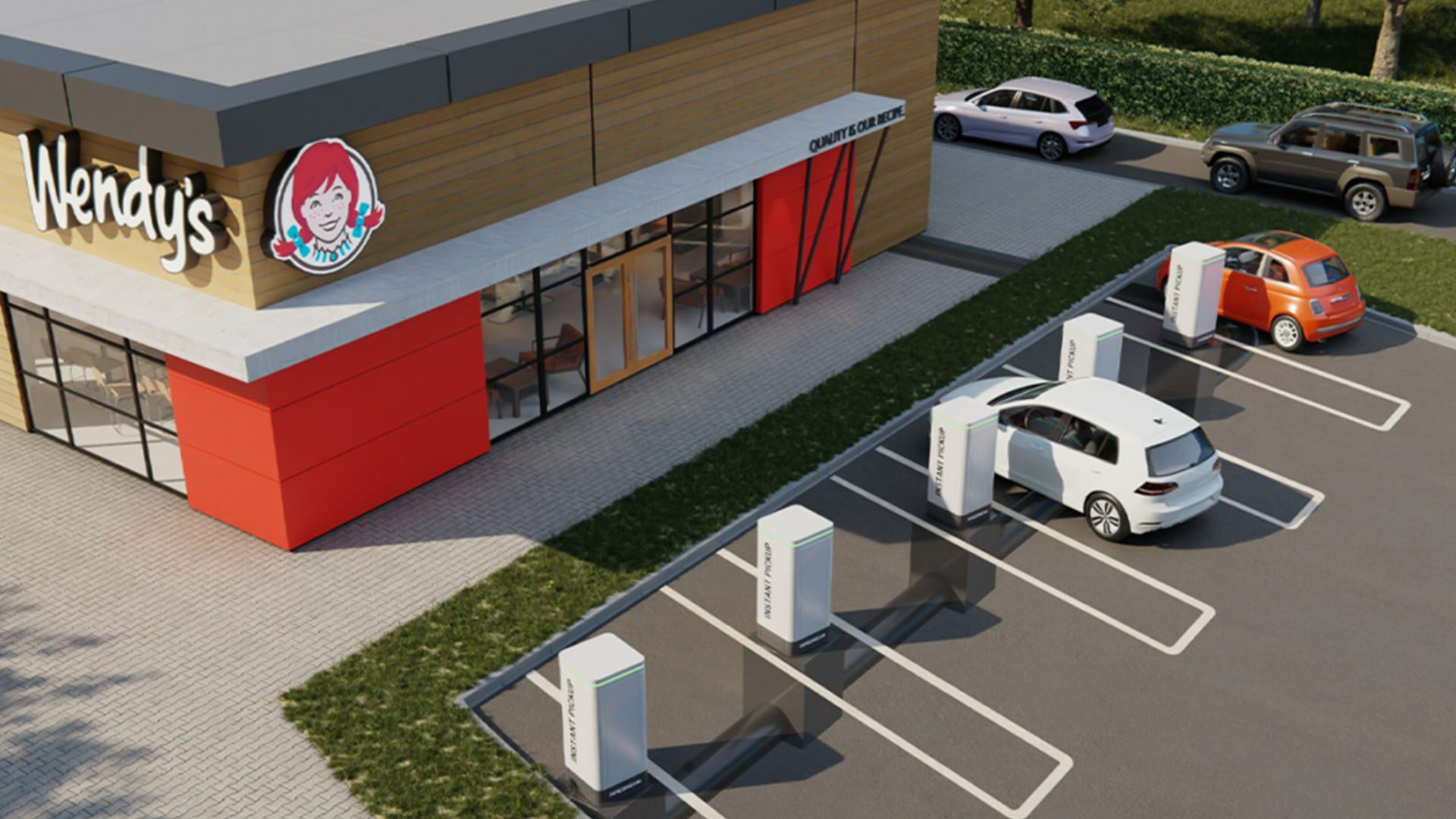 Future of Drive-Thrus
As drive-thrus and pick-up orders have increased in popularity, other fast-food chains around the country have also been updating and optimizing their drive-thru experience.
For example, in 2022, Taco Bell opened its "Defy" restaurant in Brooklyn Park, Minnesota. The restaurant has no dining rooms, but instead four traffic lanes—one for a traditional drive-thru and three for pick-up orders. Taco Bell Defy aims to reduce service times to two minutes or less, with help from a proprietary lift system that brings the food down to its customers. 
Hardee's and Carl's Jr. are also undergoing technological advancements by bringing robots to their drive-thrus. This May, the twin burger brands announced that they will use AI voice bots from Presto Automation to take drive-thru orders at many locations nationwide.