One of the most rapidly developing stories in 2023 is the development of ChatGPT and other generative AI platforms. The race to become the biggest and best chatbot platform is well underway, which has been well reflected in the month's headlines. Check out five of the biggest trending generative AI news of February 2023. 
1. Chat GPT Reaches 100 Million Unique Monthly Users
On February 1st, news came out that OpenAI's ChatGPT reached 100 million monthly active users in January, just two months after its launch. This makes the platform the fastest-growing consumer application in history. TikTok, in comparison, took about nine months after its global launch to reach 100 million users.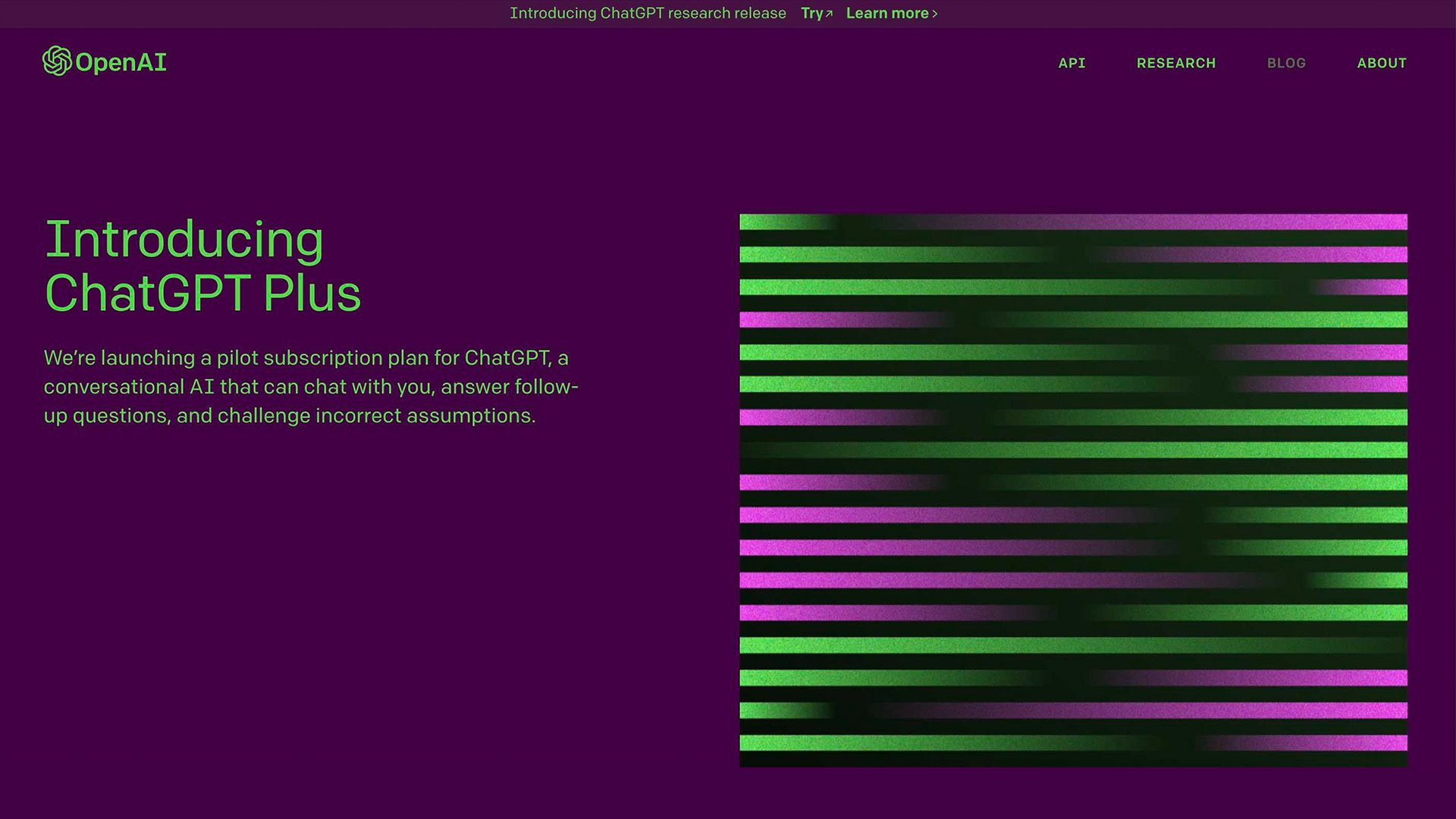 On the same day, OpenAI announced its new subscription plan, ChatGPT Plus. The plan is currently available to customers in the United States, and it gives subscribers general access to ChatGPT (even during peak times), faster response times, and priority access to new features and improvements. 
2. Google Introduces Bard
On February 6, Google introduced Bard with a message from Sundar Pichai, the CEO of Google and Alphabet. Bard is an experimental conversational AI service powered by Google's conversation technology Language Model for Dialogue Applications (LaMDA). Google officially opened up Bard to trusted testers; it will become widely available to the public on Google's existing search capabilities in the coming weeks. 
According to Pichai, "Bard seeks to combine the breadth of the world's knowledge with the power, intelligence, and creativity of our large language models. It draws on information from the web to provide fresh, high-quality responses." The release states that the platform can simplify complex topics, plan a friend's baby shower, give lunch ideas based on your fridge, and much more. 
3. Microsoft Integrates ChatGPT with Bing in Multibillion-Dollar Investment
Microsoft confirmed its multiyear, multi-billion dollar investment in OpenAI on January 23. According to a statement from Microsoft CEO Satya Nadella, "In this next phase of our partnership, customers who use Microsoft's Azure cloud computing platform will have access to new AI tools to build and run their applications."
On February 7, Microsoft integrated its search engine Bing with the AI-powered ChatGPT. The company wrote that the new Bing is running on a next-generation OpenAI large language model that is faster and more powerful than ChatGPT. The AI model was also added to the core Bing search ranking engine, which reportedly led to the most significant rise in relevance in two decades. 
4. Baidu's Shares Surge After Chatbot Announced
To throw a hat in the ringer in the generative AI race, many other companies have announced their own chatbot in 2023. Notably, Chinese search engine firm Baidu announced the launch of its chatbot called "Wenxin Yiyan" in Chinese and "Ernie Bot" in English on February 7.
Ernie, which stands for Enhanced Representation through Knowledge Integration, is a large AI-powered language model introduced in 2019. According to Baidu, it has grown to be able to perform tasks like language understanding, language generation, and text-to-image generation. It will reportedly be released to the public in March 2023.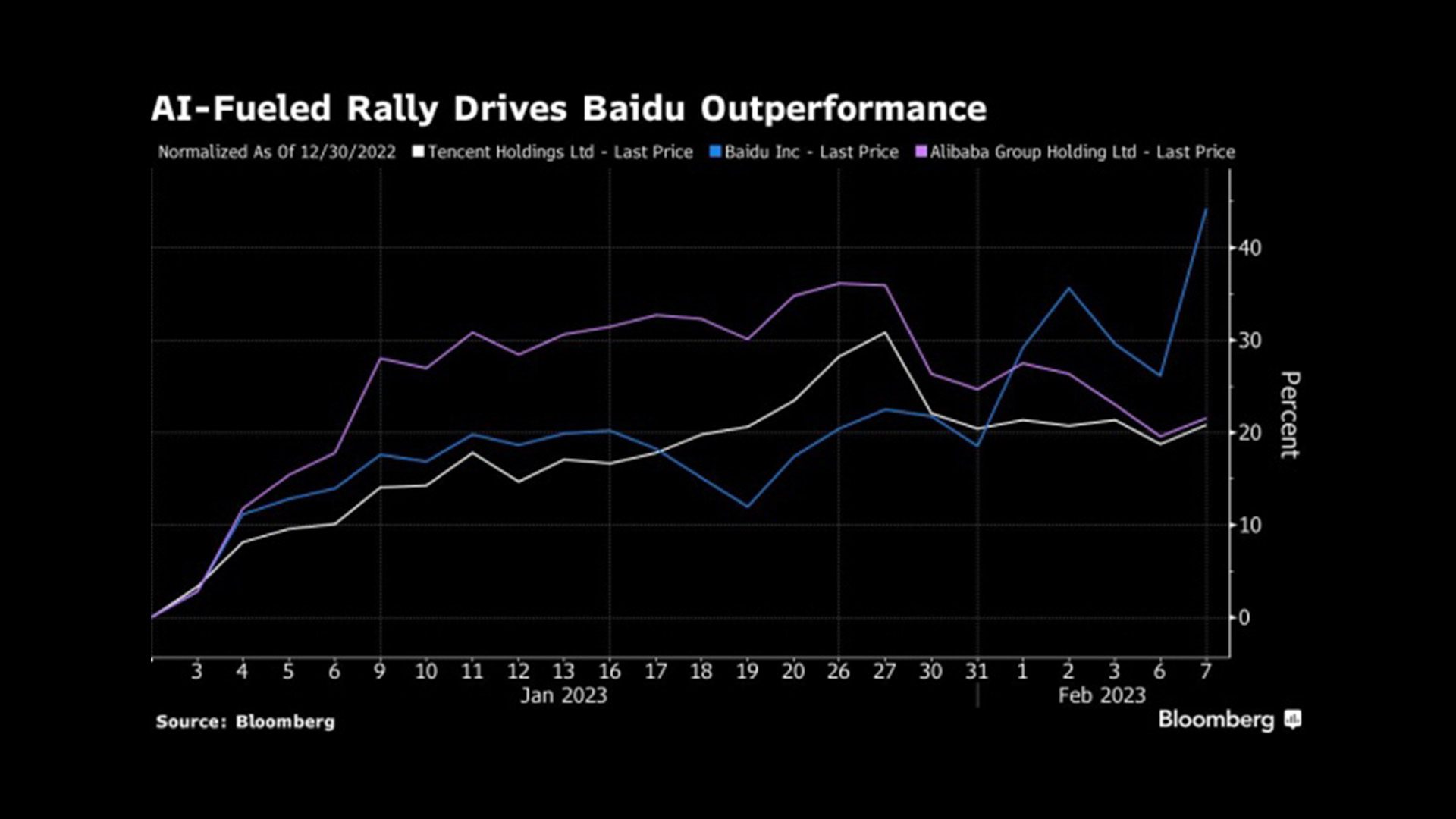 On the day of the announcement, shares of Baidu surged by over 15 percent in Hong Kong. 
5. ChatGPT Passes Medical Licensing Exam
According to a study published in the journal PLOS Digital Health on February 9, ChatGPT scored at around the approximately 60 percent passing threshold for the United States Medical Licensing Exam (USMLE). According to the study, the scores were reached "with responses that make coherent, internal sense and contain frequent insights."
The USMLE is a highly standardized series of three exams that are required for medical licensure in the United States. The exams assess knowledge spanning most medical disciplines. In the study, the authors concluded that "Impressively, ChatGPT was able to achieve this result without specialized input from human trainers. Furthermore, ChatGPT displayed comprehensible reasoning and valid clinical insights, lending increased confidence to trust and explainability."
This news came after the chatbot already graced headlines about passing an MBA exam from the University of Pennsylvania's Wharton School of Business and law exams from four courses at the University of Minnesota Law School.