Food has long been a subject and symbol in popular art throughout history. It was used by artists to showcase or symbolize culture, time period, emotions, and class struggles of their specific subject matter. We all know the famous phrase "you are what you eat", right? Well, according to these food artists, you art what you eat.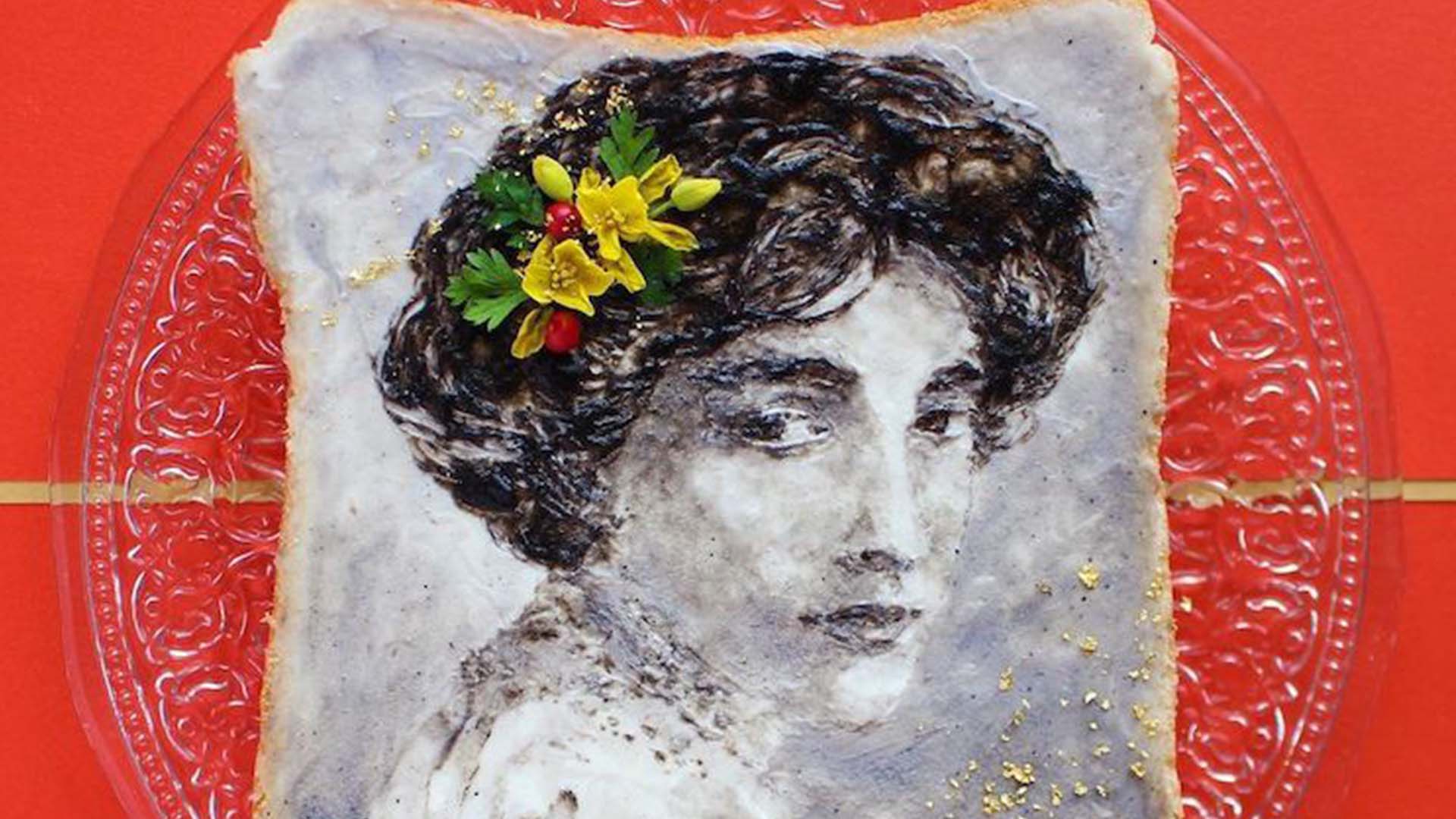 Manami Sasaki
Artist Manami Sasaki transforms ordinary pieces of toast into edible works of art. Sasaki works out of her kitchen in Tokyo to create pieces inspired by art history, Japanese painting, and intricate geometric patterns. In the past, she has made homages to Mondrian and Picasso, American comic book art, Mickey Mouse, recreations of Edo-era paintings, and more. In regard to her inspiration behind this practice, which she regularly posts about on her Instagram, Sasaki stated to Vogue, "The reason I started doing toast art was lockdown. I was spending an hour and a half commuting to work, but working from home led me to wake up late and get lazy… I wanted to get up early in the morning and create a morning routine that would excite me. That's when I started the toast art for breakfast."
After deciding on an initial concept, Sasaki's process begins with walking to her local supermarket to shop for the right ingredients. Then she begins using those ingredients and their colors to shape the piece. Now having worked with food as art for some time, Sasaki can discern which materials will change color and shape and how when the heat of the toaster is applied. Each of her pieces typically takes around three hours to complete from start to finish and they're equal parts beautiful and delicious.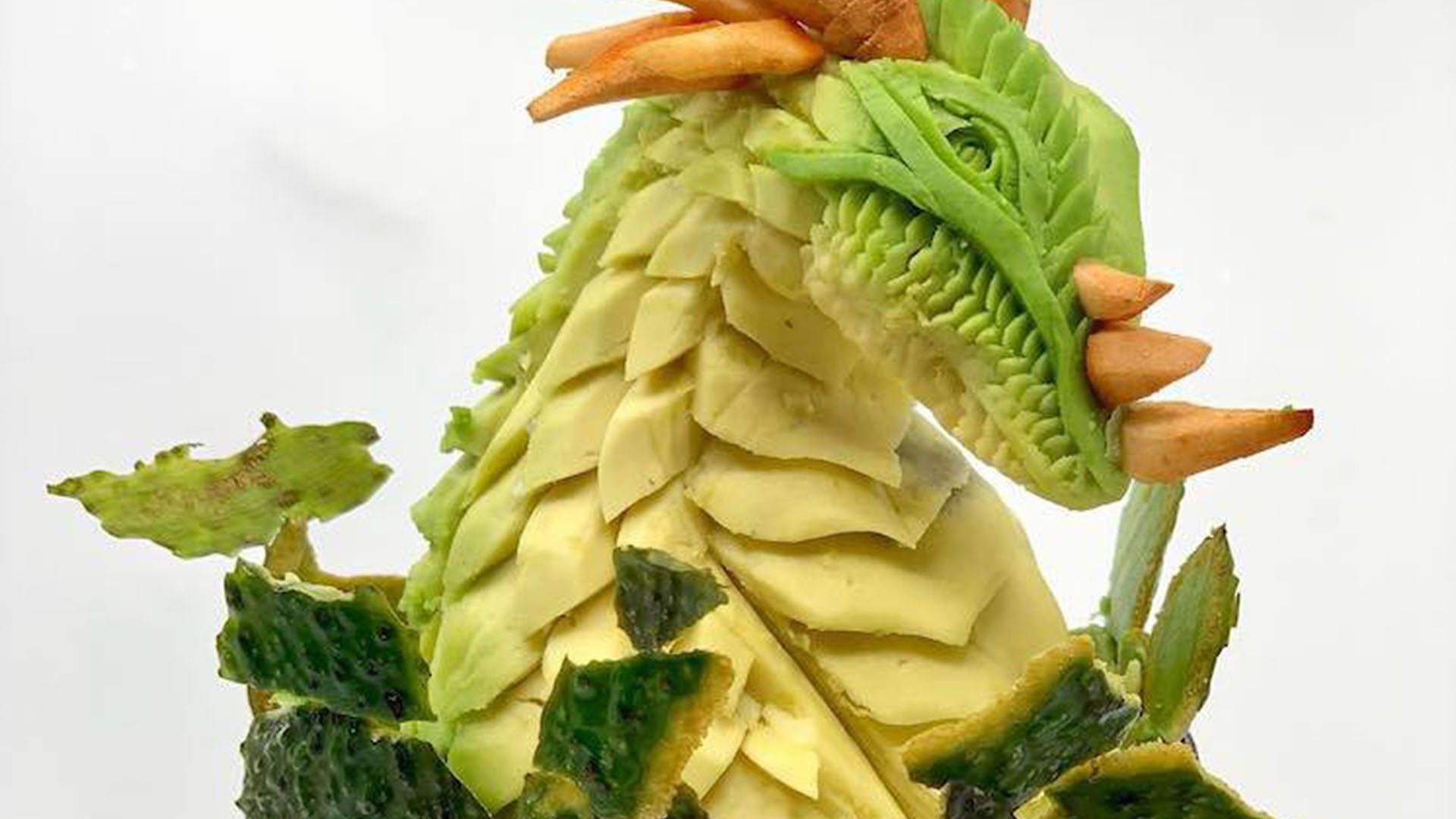 Daniele Barresi
Italian artist and master fruit carver Daniele Barresi is known for his award-winning food sculptures. He creates intricate and complicated designs using common items like broccoli, cheese, melons, and even avocados which he used to sculpt the mythical piece above. Barresi utilizes each part of the food creatively, even using the bulbous seeds or sketching images onto the fruit pit. His impressively detailed pieces also include seasonal images, tiny sculptures of creatures, and humor pieces such as his "Avokhaby" piece, which references a popular Tiktok Star Khaby Lame. And, like Sasaki, he's even been known to make some artistic toast by strategically cutting and placing pieces of avocado.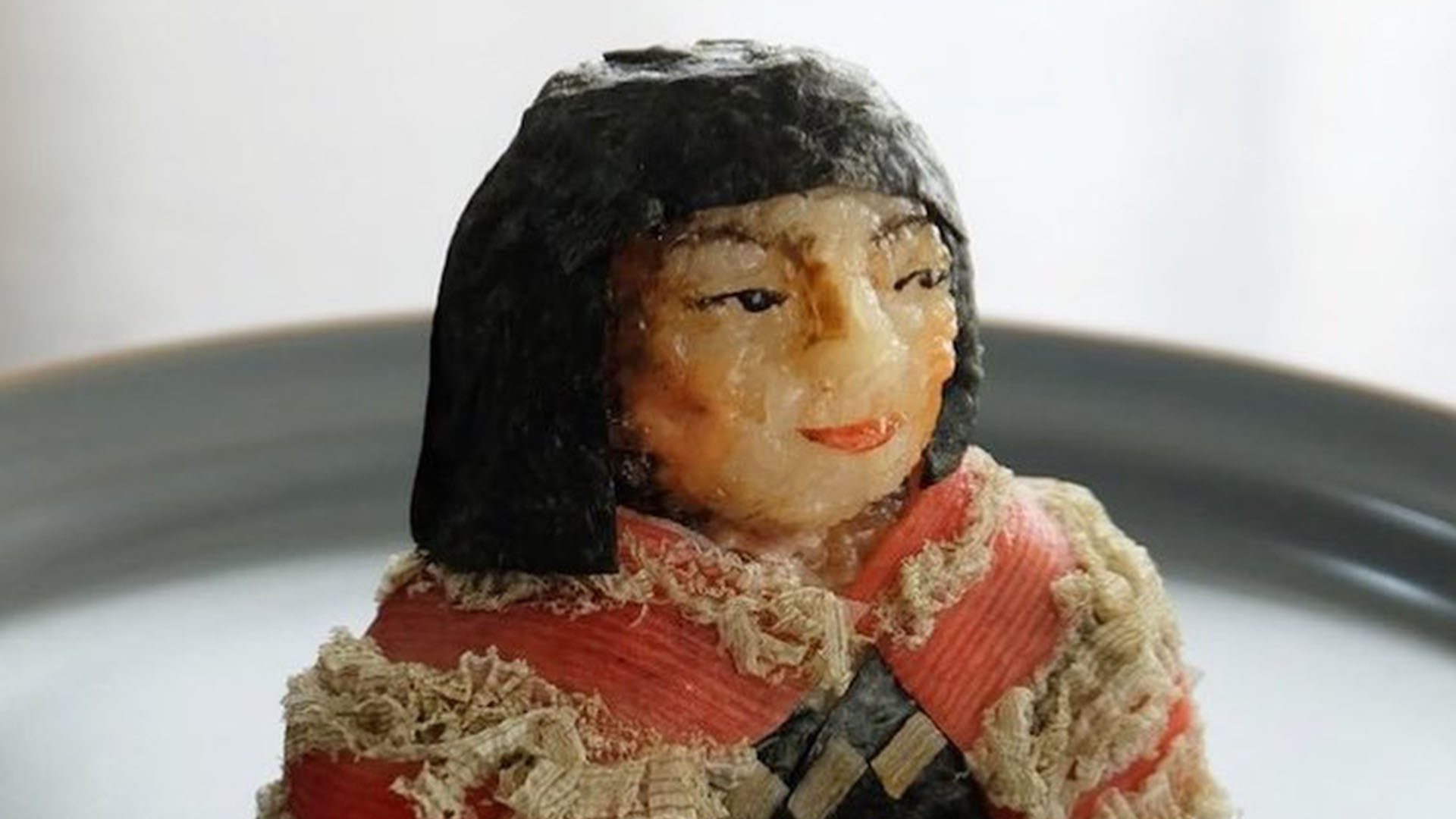 Onigiri Gekijō
The popular Japanese rice balls known as onigiri are typically seen in either triangular or cylindrical shapes and wrapped in nori. However, Japanese food artist simply known as Onigiri Gekijō (meaning "rice ball theater") is using traditional ingredients to create pieces that feature funny and cute characters. Whether the artist is creating pieces that feature anime characters, pop culture icons, or even cute critters, each dish looks the perfect combination of adorable and appetizing. Each piece is constructed using white sticky rice and the finer details are rendered using sesame seeds, salted salmon, bonito flakes, pickled plum, and seaweed. Onigiri Gekijō even uses soy and other sauces like paint to dye the necessary pieces and allow a piece to more closely resemble its real-life counterpart.