In addition to a state-of-the-art glassblowing studio, the Pittsburgh Glass Center (PGC) is also an art gallery, nonprofit education center, and community builder in Pittsburgh, Pennsylvania. Their most recent glassblowing exhibition, titled "Undefined", features three artists from Season 3 of Netflix's reality tv series Blown Away.
Originally opened in 2001, the goal of the PGC is to educate and inspire while demonstrating the power of the arts to positively impact a community. Their "Undefined" exhibition highlights the works of three glassblowing artists, John Moran, Minhi England, and John Sharvin. In 2021, these three artists competed with seven other hopeful glassblowing artists in the hit Netflix series, "Blown Away" and became the three remaining finalists.
The title of the exhibition took on a different meaning for each of the artists, but the show connects through certain common themes, such as "uncomfortable conversations pertaining to the human condition".  John Shavin's portion of the exhibition depicts themes of nostalgia and childhood wonder through his use of miniatures. The mixed media exhibition by artist John Moran uses classical motifs and contemporary ideas to explore the blurred lines between perception and social media-driven reality. Finally, Minhi England's work uses distorted and multiplied mirrors to illustrate the evolving perceptions encountered in grief and mourning.
"My work explores emotional processes, the uncontrollable aspects of feeling, and how it reflects externally. Private thoughts are exposed as they transform into our demeanor. I utilize the mirror to reference the collision between the world as we perceive it and the world as it exists. For me, the mirror is a tool to merge the internal vantage point with external interactions. Sometimes even seeing is not always believing. Rather than flat, true reflections, the mirrors in my work are vaguely distorted, stretched and obscured just enough to be believable." – Minhi England
Though the three artists were originally competitors, their shared experiences on the show culminated in mutual support and comradery when they worked collaboratively through Pittsburgh Glass Center's Artist Residency program.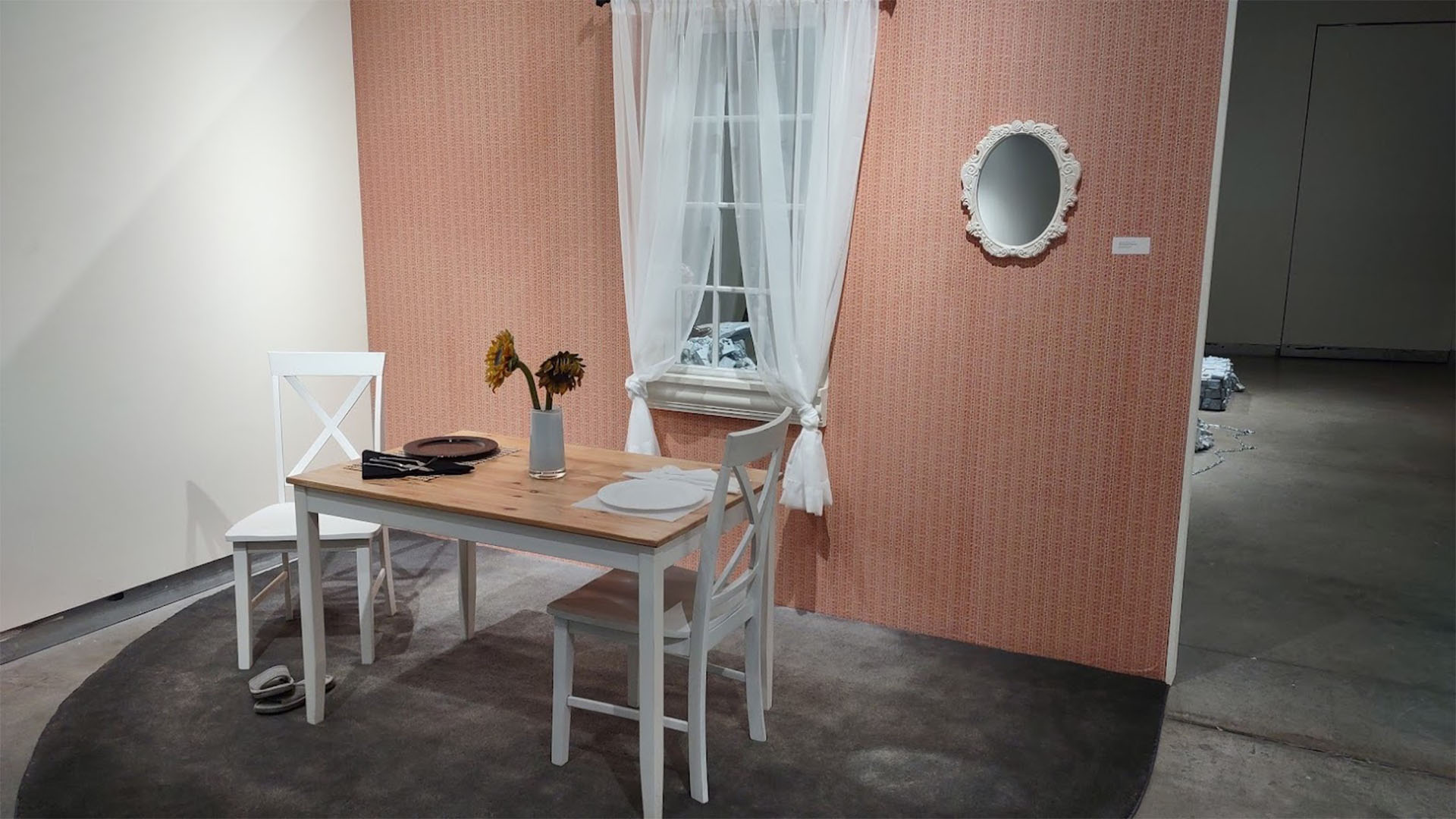 Founded by local glass artists Kathleen Mulcahy and the late Ron Desmett, the facility has attracted more than 375,000 people to take classes or workshops, view exhibitions, and rent studios/equipment over the two decades since its opening. The facility also offers classes and workshops including its "Hot Jam" events which take place on the first Friday of each month and include live hot glass demonstrations and contemporary glass art exhibitions.
The "Undefined" exhibition will also include the event "Remake Learning Day Open House" which will be held on May 5th, 2023. The event allows visitors to explore the "Undefined" exhibition and create their own mixed media planet inspired by works in the gallery. It also includes live narrated demonstrations in their studios where participants can engage with local artists.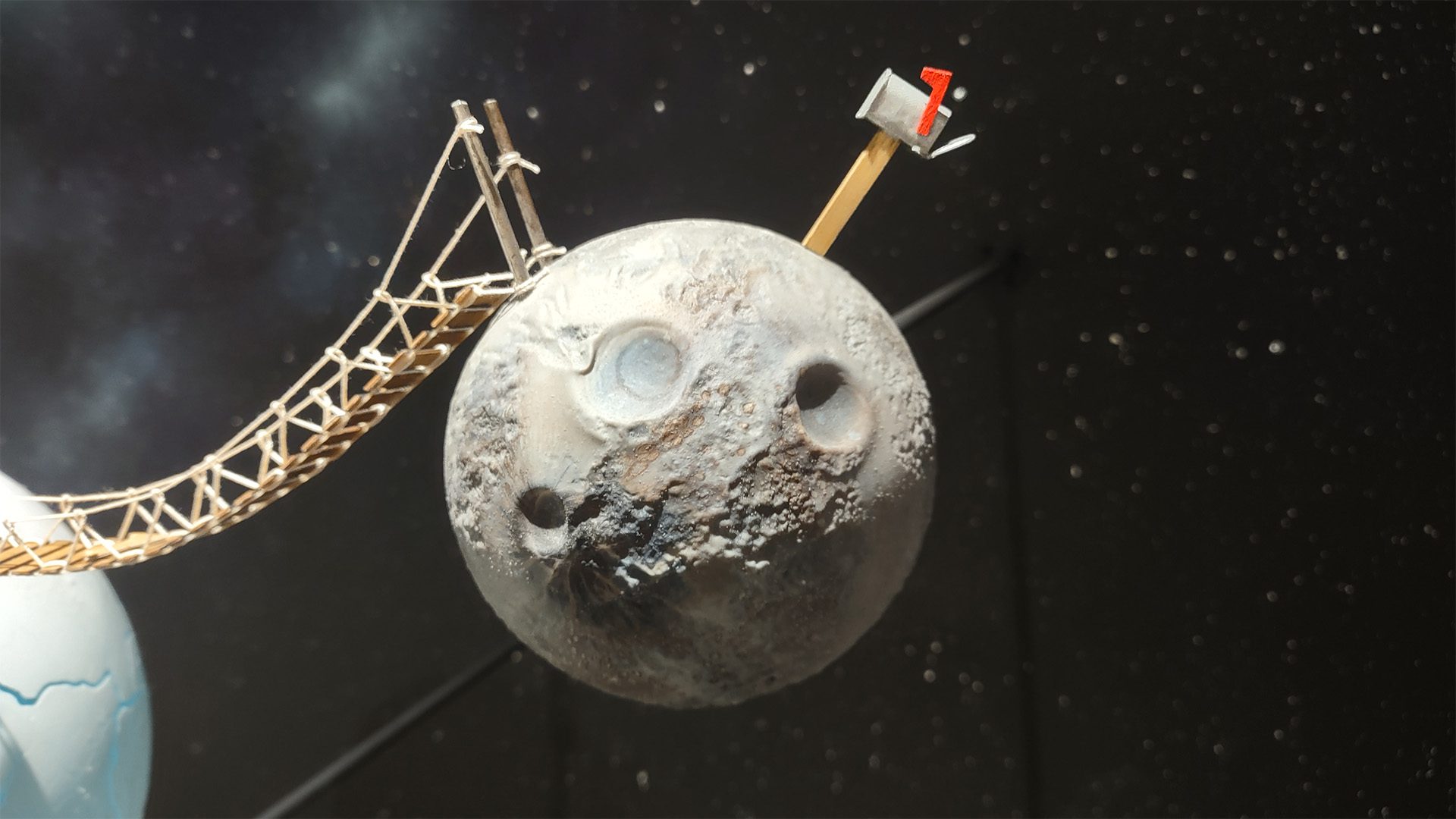 Also committed to sustainability, the Pittsburgh Glass Center was designed as a green building in accordance with federal Leadership in Energy and Environmental Design (LEED) standards and it received LEED Gold certification (which recognizes excellence in energy use, water use, and air quality) in 2006. Architectural elements such as garage doors, exposed brick, and glass paneling are recycled and portions of the building's energy come from wind power.