Some creators produce something that revolutionizes a field, but others provide the inspiration that allows such achievements. This happens quite often with the world's innovators. James Watts, who is credited for inventing the steam engine, was inspired by the work of Thomas Savery. The Wright brothers, who invented the airplane, were inspired by the works of George Cayley and Otto Lilienthal. This similarly happens in the art world, as is true in the case of Jacobus Vrel.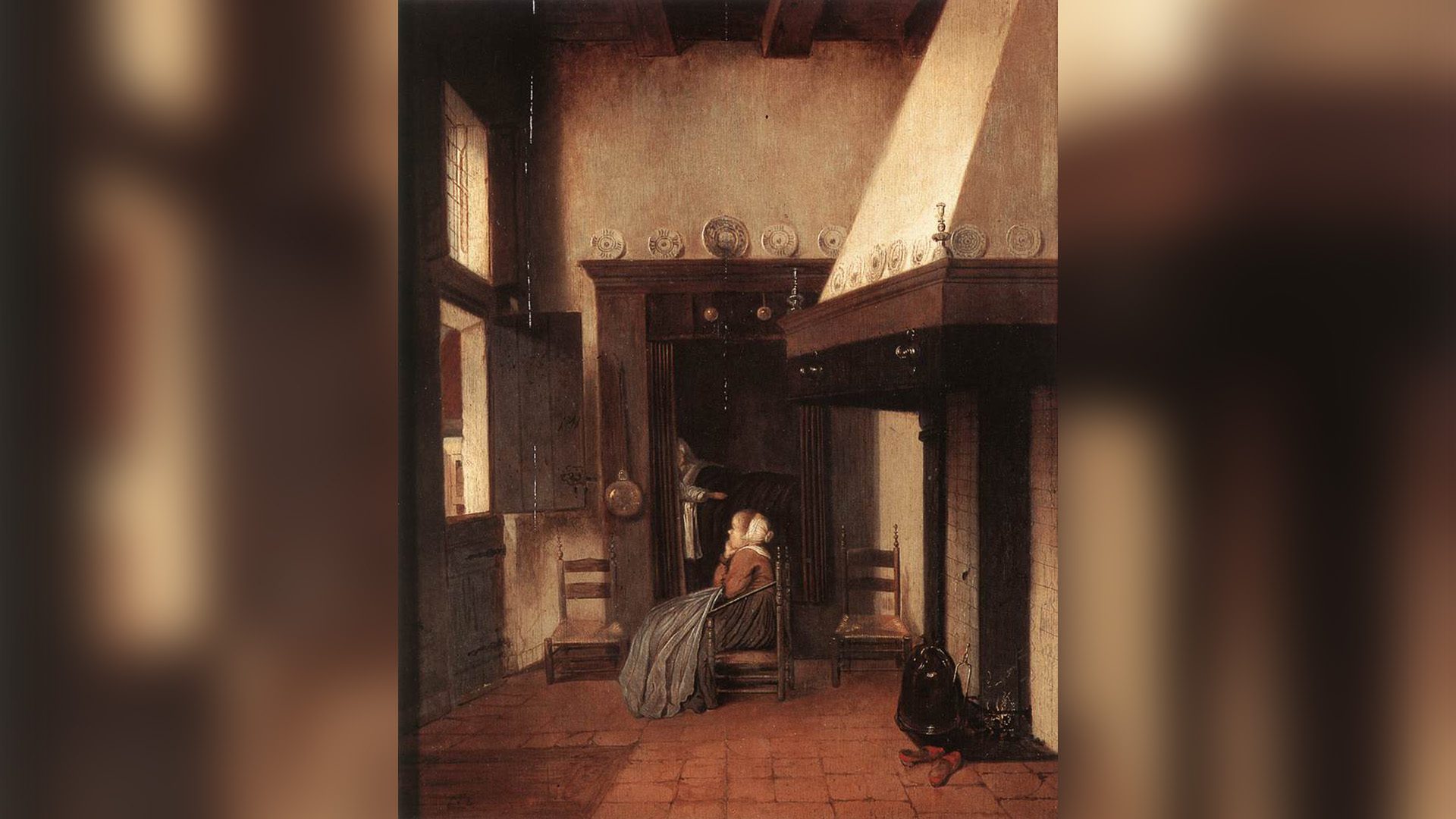 A 2023 exhibition and a book published in September of 2021 titled Jacobus Vrel: Looking for Clues of an Enigmatic Painter reveals the details of a virtually unknown artist from the 1600s who may have provided inspiration for the world-famous artist Johannes Vermeer.
The similarity between the two artists was noticed right away as, during the 19th century, some of Vrel's paintings were thought to have been painted by Vermeer. It was then assumed that Vrel had been inspired by Vermeer's work, but new research shows Vrel's work significantly pre-dates Vermeer's. Two-thirds of Vrel's paintings were analyzed by oak panel specialist Peter Klein, his results showing that Vrel's work began in the 1630s and continued until the 1660s. Vermeer, however, began his work in the mid-1650s until the 1670s.
The exhibition, titled after the book, was originally due to open at Munich's Alt Pinakothek in 2020 but was delayed due to the pandemic. It is now rescheduled to appear at the Mauritshuis in The Hauge and the Fondation Custodia in Paris. In an interview with The Art Newspaper Quentin Buvelot, the senior curator at the Mauritshuis concluded regarding the timeline of the two painters: "We have now established that many of Vrel's works were done before Vermeer started. It is certainly conceivable that Vermeer saw Vrel's street scenes and interiors—and, if so, this may well have influenced his own paintings. Of course, Vermeer developed these genres to entirely new levels."
A total of forty-nine paintings by Vrel have been discovered and cataloged (a little more than Vermeer's thirty-nine) but, in the 350 years since he worked as an artist, Vrel has never received a monographic exhibition. This is largely because Vrel remains a mystery to the world. Other than his signed paintings, he is only mentioned in a single historical document: the 1659 collection inventory of Archduke Leopold Wilhelm of Austria where three of his works are listed.
Due to the settings of his paintings, art historians have speculated that he may have worked and lived in either the Netherlands, northern Belgium, or northern Germany. One town he may have resided in is called Zwolle, located between Germany and Amsterdam because some of the buildings there are similar to those he has painted.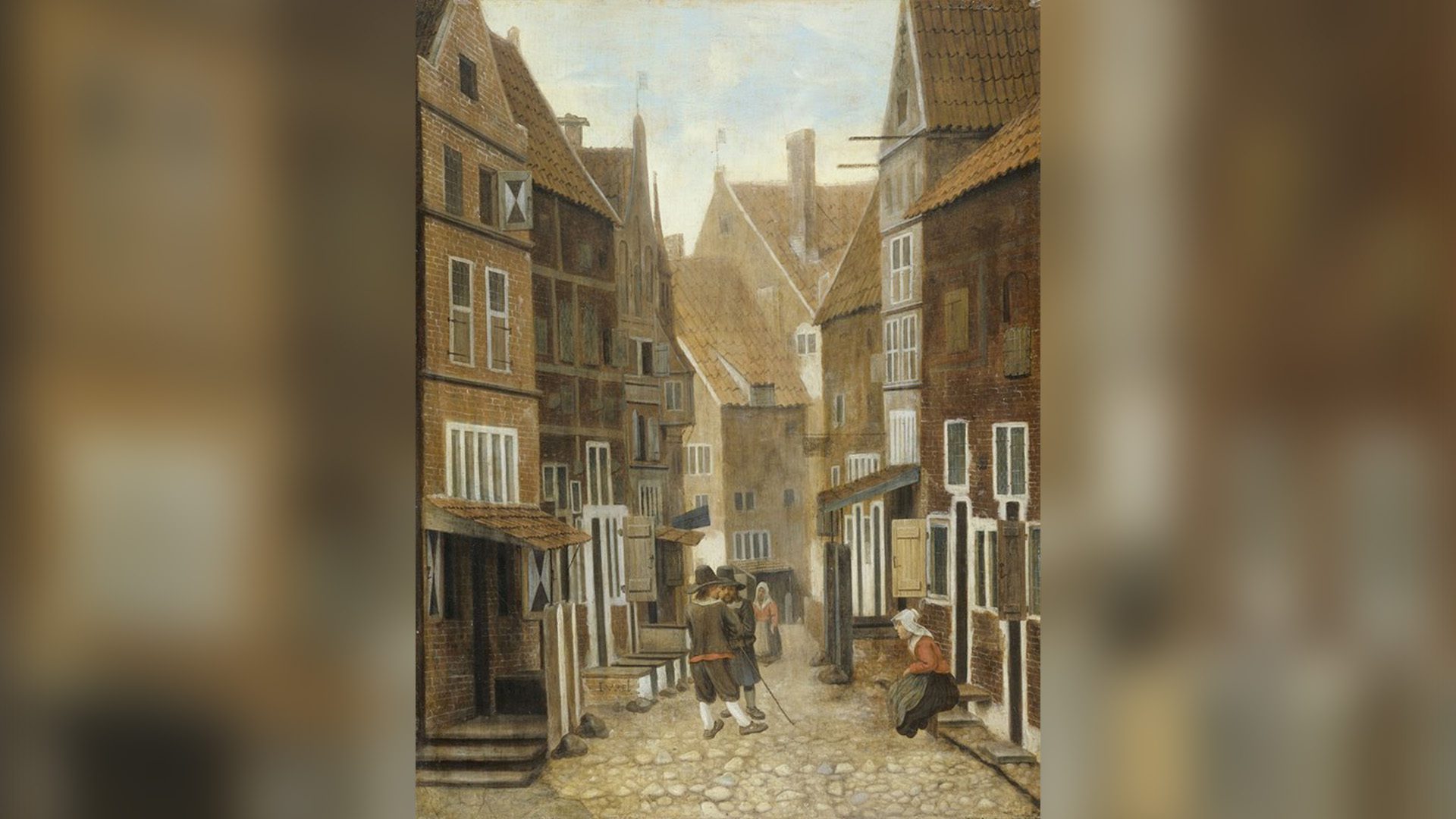 Vrel's paintings focus on depicting everyday life in 17th-century Northern European towns but with mysterious and enigmatic characters present. His work contains a lot of street views and interiors and has also been compared to that of Vilhelm Hammershoi whose work dates back to the early 20th century.
Although it may seem risky to curate an exhibit on an unknown artist from the 17th century, the ending of Hirmer's novel on Vrel summarizes his enduring artistic merit best, "Like a phantom, Vrel seems to elude us. Perhaps it is precisely this that makes for the charm of his works. They are begging to be discovered and unraveled."
For more information about Jacobus Vrel, read Jacobus Vrel: Looking for Clues of an Enigmatic Painter, available HERE.
As an Amazon Associate, Tomorrow's World Today may earn from qualifying purchases linked in this post.