On September 28, Category 4 Hurricane Ian crashed into the southwest coast of Florida, tying as the fifth-strongest hurricane to make landfall in the United States. Ian knocked out about a quarter of Florida's power, dropped more than 20 inches of rain on some parts of the state, and destroyed countless homes. However, thanks to innovative technology and architecture, two Florida towns endured Hurricane Ian better than others.
Punta Gorda: Modern Building Codes
Like other cities on Florida's west coast, Punta Gorda got hit with torrential rains and winds over 130 miles per hour. Unlike nearby cities, however, Punta Gorda's homes and buildings were largely intact with minimal damage to their exteriors. The difference? Punta Gorda's modern building codes. As Joe Schortz, a resident of Punta Gorda and owner of a local construction and remodeling business, explained, "Everything with a 2007 code and beyond pretty much was fine."
A first look a Punta Gorda, FL this morning as sun rose. #Ian #HurricaneIan @DJIGlobal pic.twitter.com/V3nq0ld9im

— Justin Hobbs (@YourWXJustin) September 29, 2022
After Hurricane Charley decimated Punta Gorda in 2004, the city rebuilt its homes and buildings with modernized building codes which were improved again in 2007. Modern building codes include having stricter requirements around "structural load continuity," which includes ensuring that a roof is well-connected to walls and the walls are well-connected to the structure's foundation. Similarly, modern building codes consist of impact-resistant windows and hurricane shutters. 
Especially in the case of a natural disaster, even a small failure in the building envelope, the walls, roof, doors, windows, and more can lead to a catastrophe because it can allow wind pressure to get into a building. Currently, just 30 percent of the communities in the United States have adopted building codes. 
Babcock Ranch: Solar Power 
Even though Punta Gorda's buildings and homes were not too damaged by Hurricane Ian, the majority of the city lost power and water. Babcock Ranch, just 25 miles east of Punta Gorda and 12 miles northeast of Fort Myers, maintained power throughout the entire storm.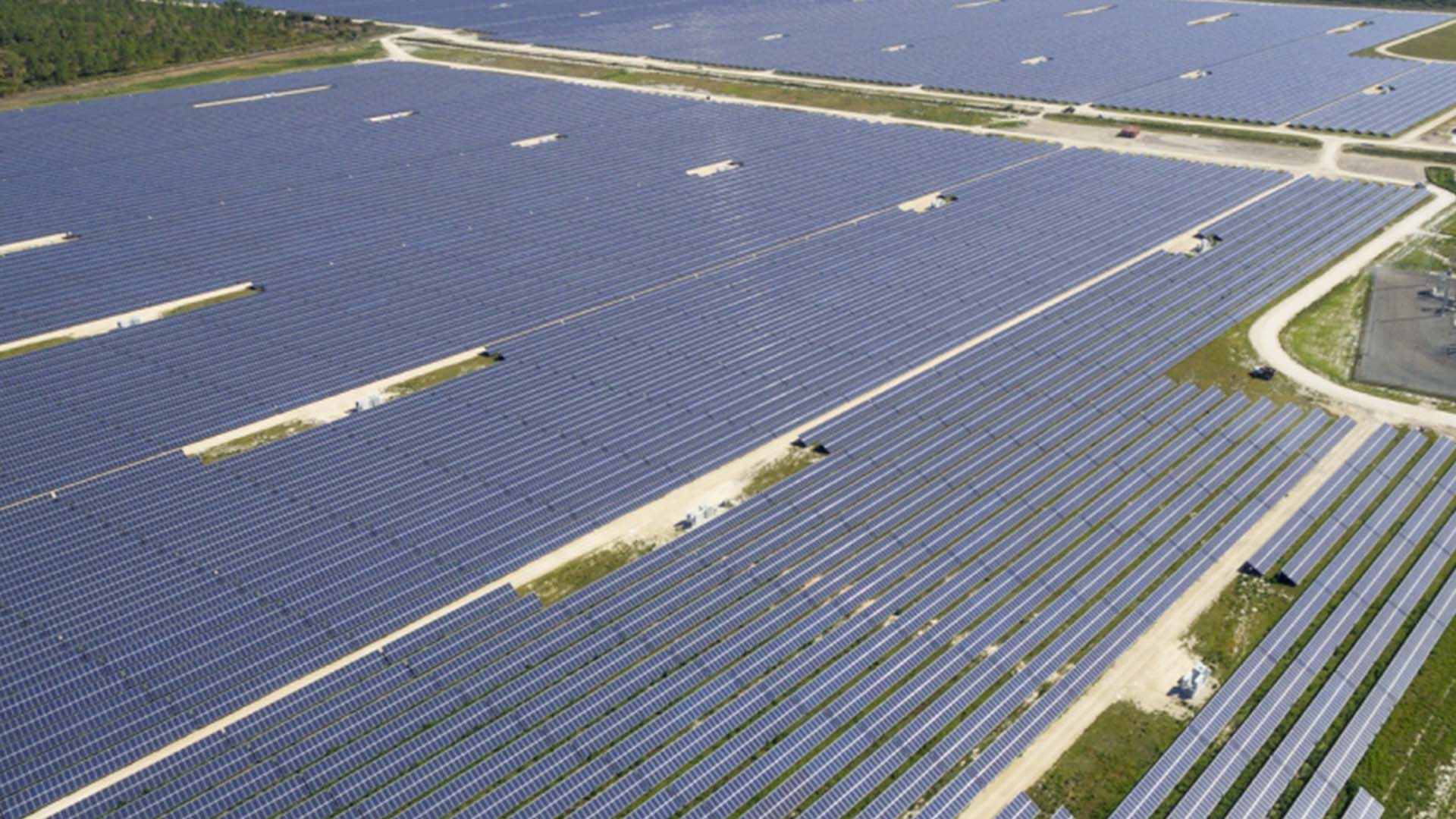 As "America's first solar-powered town," Babcock Ranch gets its electricity from an 870-acre solar array made up of 650,000 solar panels that generate a combined total of 150 MW capacity. This exceeds the total amount the town consumes. Babcock Ranch also houses the largest solar-plus-storage system operating in the U.S. today. The battery storage system ensures a steady supply of power on partly cloudy days and at night. 
In addition to solar power, this innovative town uses other tactics designed to survive hurricanes. For example, native landscaping along roads helps control stormwater, power and internet lines are buried to avoid wind damage, and buildings are built with the aforementioned modern building codes. Additionally, homes and businesses are required to include both aesthetic and operable storm shutters or impact glass.
Thanks to Babcock Ranch's solar power and innovative architecture, the town kept its electricity, water, and internet on, and buildings underwent little to no damage. According to CNN, residents of Babcock Ranch are relieved but not surprised by Hurricane Ian's effect (or lack thereof) on their town. As one resident noted, "We have proof of the case now because [the hurricane] came right over us…We have water, electricity, internet—and we may be the only people in Southwest Florida who are that fortunate."
While the rest of Florida cleans up from Ian's damage, Babcock Ranch is now a refuge for many of the hardest-hit victims. Florida opened Babcock Neighborhood School as an official shelter. The school doesn't have the mandated generator, but the town's solar array kept the lights on throughout the hurricane. 
For more of the latest news, check out the 2022 Nobel Prize winners, Bruce Willis' digital twin, the technology innovations of the 2022-23 NHL season, and the spray-on fabric technology featured in Paris Fashion Week.