Art is often thought of as a visceral, tactile, and sensory experience. So it's easy to forget that, in the modern world, we always have access to art at the tips of our fingers. Here are some of the best apps for art lovers for everything from general art knowledge to virtual museum experiences.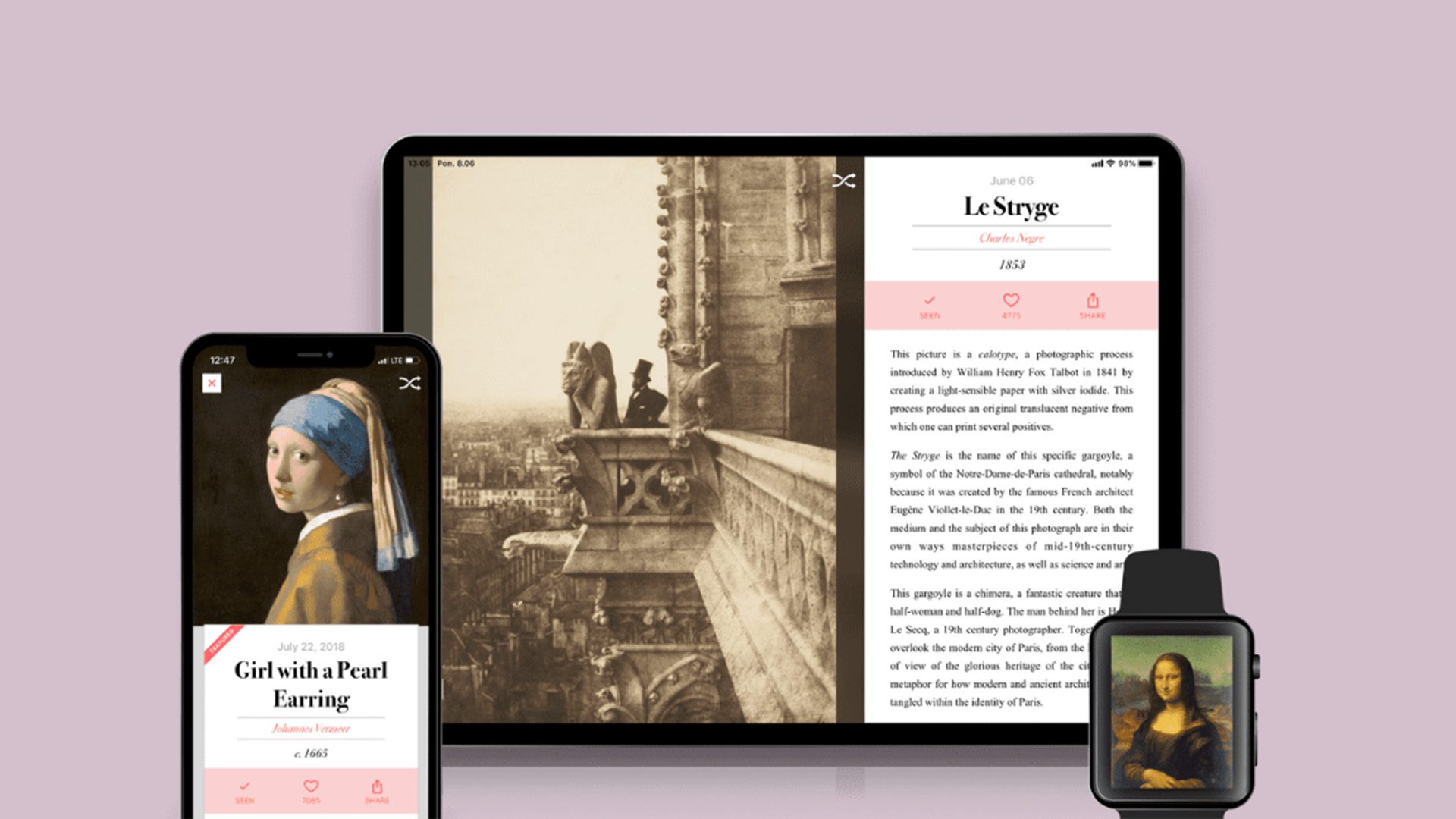 Daily Art
One of the best apps for artists and art lovers alike is Daily Art. The database houses over 2,500 different artworks, 700 artist bios, and 500 museum collections. But what makes this app unique is that, at a set time each day, it sends a notification directly to one's phone letting them know that the "Daily Art" is ready. When users then click into the app, they see a selected piece of art each day that the app is spotlighting, paired with an excerpt describing the historical and artistic significance of the work.
This allows the viewing of art to become an almost meditative practice in one's day-to-day life. It also allows users to participate in a community as the daily artwork is the same across all users, so users can start discussions with other users or friends about the art of the day. The variety of art also makes this app perfect for everything from discovering new artists to learning more about the classics.
Google Arts & Culture
Google Arts & Culture brings artwork and historical artifacts from over 2,000 museums and archives around the world directly to your smartphone. Housing over 100,000 artworks, the app includes 360-degree views of the different artworks with the ability to zoom in and out. It gives users the ability to walk through and explore their favorite museums from the comfort of their own homes. The app also includes additional fun features such as games, turning selfies into paintings, finding your art doppelganger, and discovering art by color.
Artsy
Artsy is a platform through which users can buy or sell artwork. With over 270,000 art pieces currently listed, the app not only allows users the opportunity for monetary gain from their work but also helps users stay up-to-date on the latest art trends and popular artists. And, for art enthusiasts, this can be a means of acquiring entirely unique art pieces directly from the artists themselves.  The app also provides insider information on various artworks before they even go on sale and allows users to receive updates and alerts regarding new works and upcoming art shows.
Smartify
Have you ever come across a particularly moving piece of art and wondered about its history, origins, and themes? Well, now there's an app for that. Essentially a Shazam for art, Smartify allows users to scan any artwork or object and utilizes its database of over 2 million artworks to pinpoint its origins and give users details about its history. The app also gives users details about upcoming art exhibitions and online tours, allowing users to stay up-to-date on the latest in the art world.