For those looking to reconnect with flora this winter, America is full of wonderful and fascinating botanical gardens. Check out some of the best botanical gardens to visit in the 2022 holiday season.
Lewis Ginter Botanical Garden (Richmond, VA)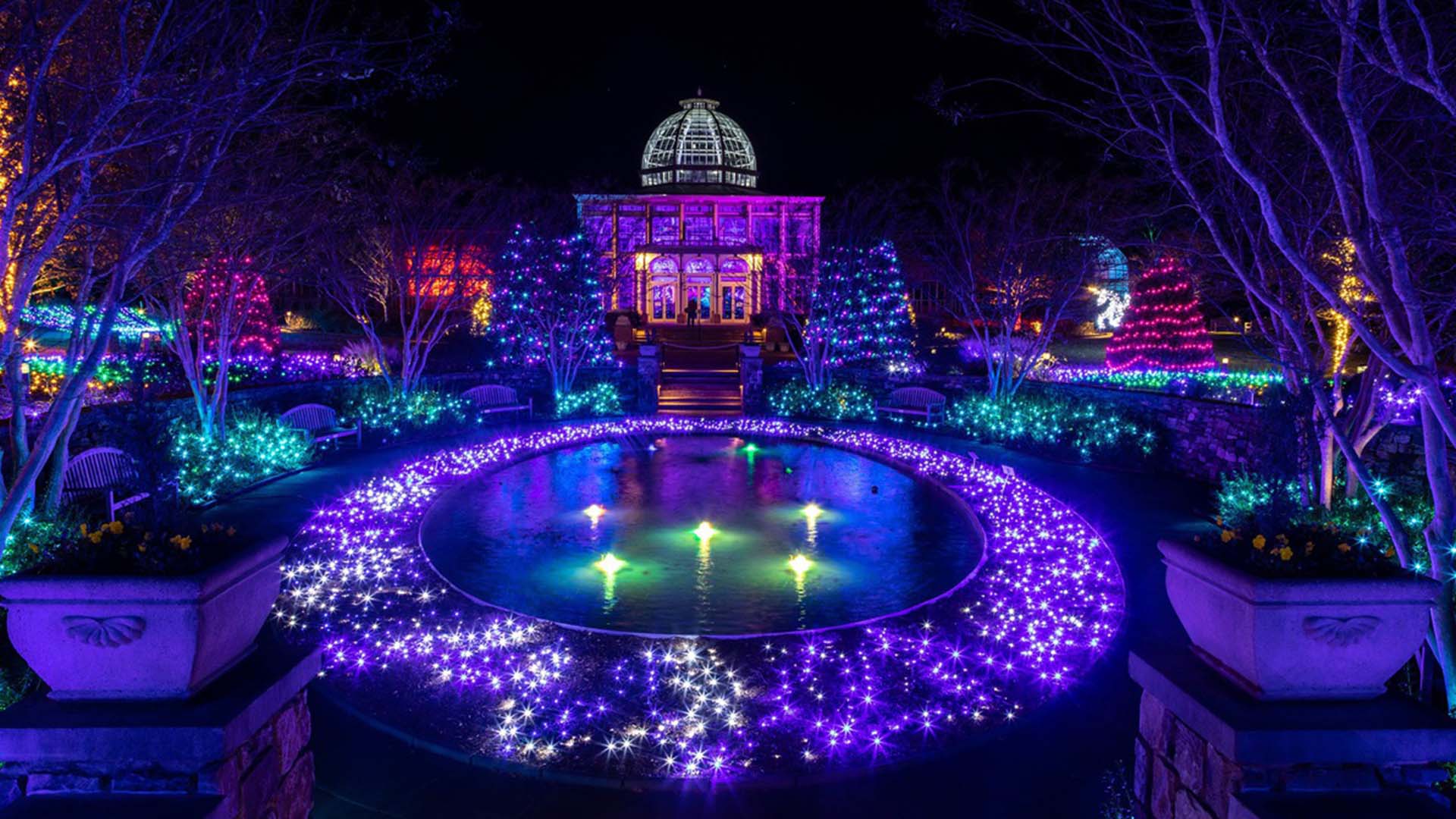 For families with young kids, the major draw of the Lewis Ginter Gardens is the interactive children's area. The main attraction is a giant tree house, which is universally accessible for little ones of all abilities. There's also the Asian Valley garden, with zen gardens and a collection of Japanese maples.
Running from November 21, 2022, to January 8, 2023, visitors can enjoy the Dominion GardenFest of Lights Illumination, which uses millions of lights to line garden paths and trees. The garden is also decorated with hand-crafted botanical decorations, model trains, and a fire with s'mores and hot chocolate. According to the website, this year's theme of Seeds of Light, "…takes inspiration from seeds and fruits to reveal an interconnected world of incredible diversity, amazing strategies, and enduring beauty."
Atlanta Botanical Garden (Atlanta, GA)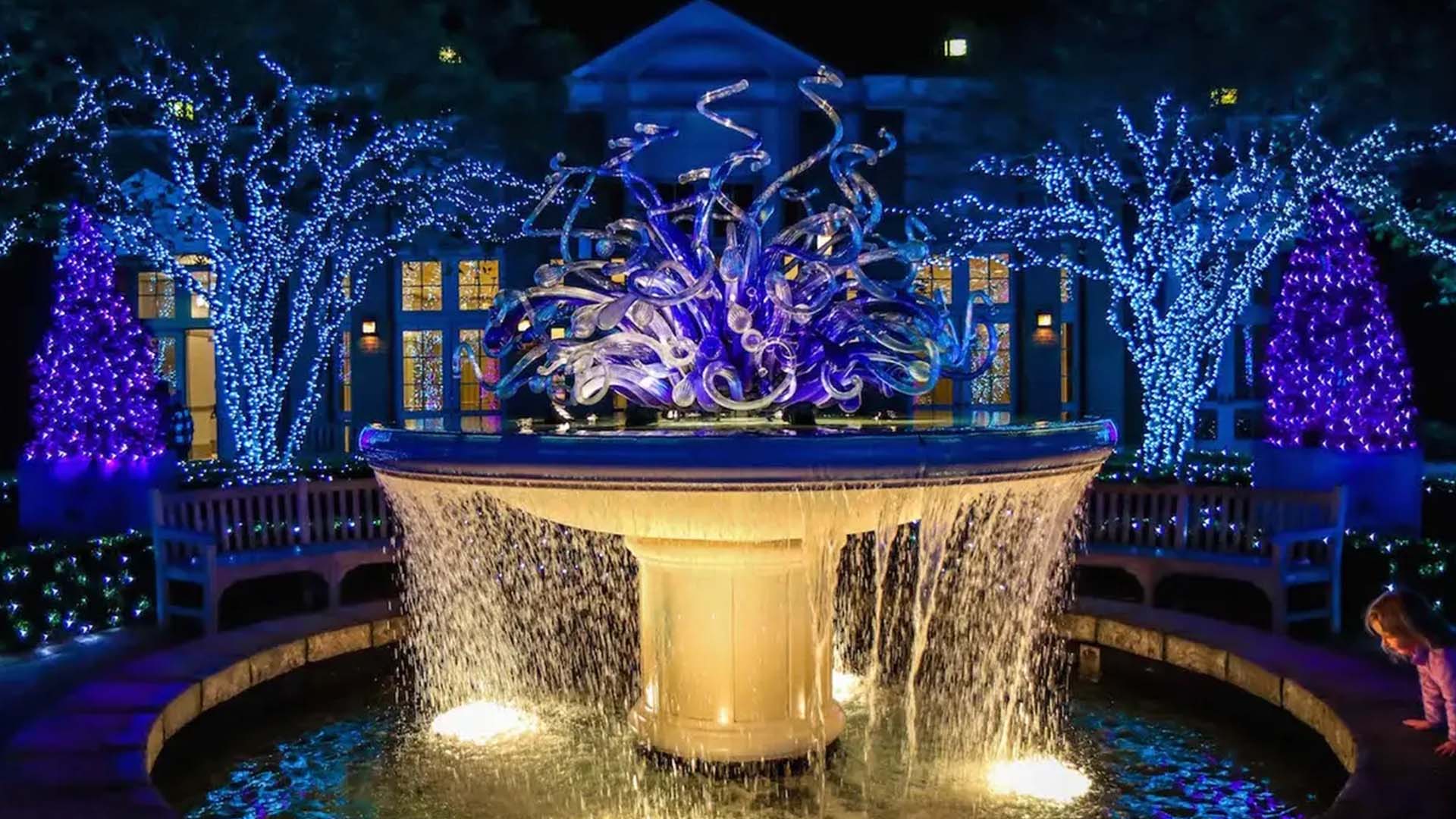 Orchid fans rejoice: the largest collection of the dainty flowers can be found in Atlanta year-round at the Atlanta Botanical Garden There's also a sizable rock garden, an outdoor kitchen, and a 600-foot-long canopy walk. During the holidays, they also host their annual Garden Lights, Holiday Nights exhibition, complete with a Holiday model train show and a Ride-on Train. This year's exhibition shines from November 12, 2022, until January 14, 2023.
New York Botanical Garden (NYC)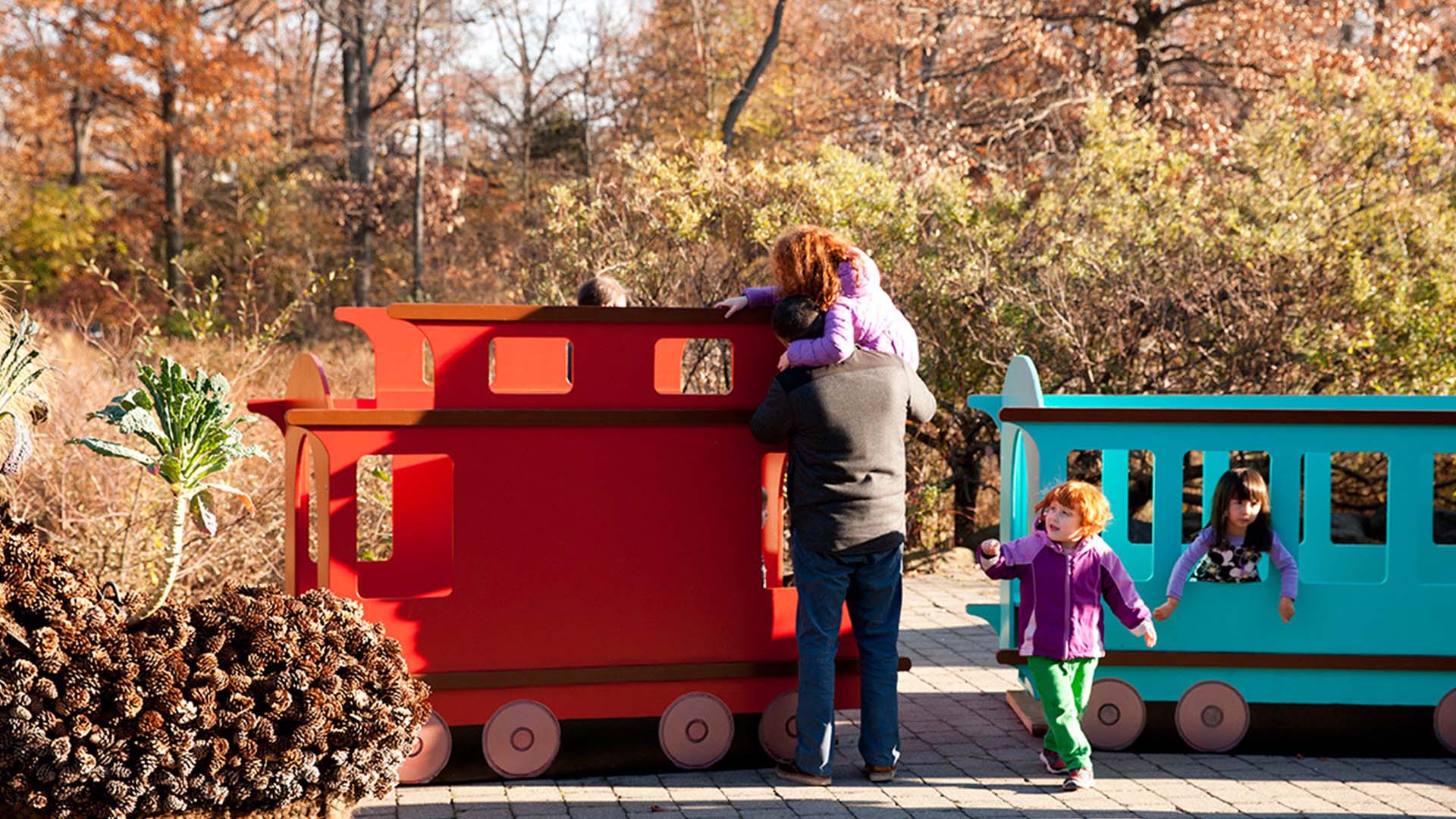 One of the few plants unaffected by the cold is conifers such as evergreens. If you wish to experience these beauties and enjoy a bit of exercise, the ornamental conifers of the New York Botanical Garden are sure to please. For those who'd rather not be out in the cold, the Victorian-style conservatory has rotating exhibits year-round, including art displays.
From November 19th through January 16th, the New York Botanical Garden offers the Evergreen Express. This train ride takes kids through trails to learn about evergreen shrubs, then returns to the Discovery Center for more education.
Dallas Arboretum and Botanical Gardens (Dallas, TX)
Everything's bigger in Texas, and that includes their botanical gardens. The Children's Garden features a 20-foot waterfall. The fall festival creates a pumpkin village, complete with cottages made of gourds and squashes. The trial gardens host an annual Plant Trials Field Day to celebrate new accomplishments in breeding and gardening.
For fans of the classic holiday story The Twelve Days of Christmas, there's no better experience than the Arboretum's Twelve Days of Christmas at Night. Beginning mid-November and running until December 31, the gardens stay open late so guests can view light-up displays depicting the song in exquisite detail. Other lights are strung throughout the garden to complete the magical atmosphere.
United States Botanic Garden (Washington, DC)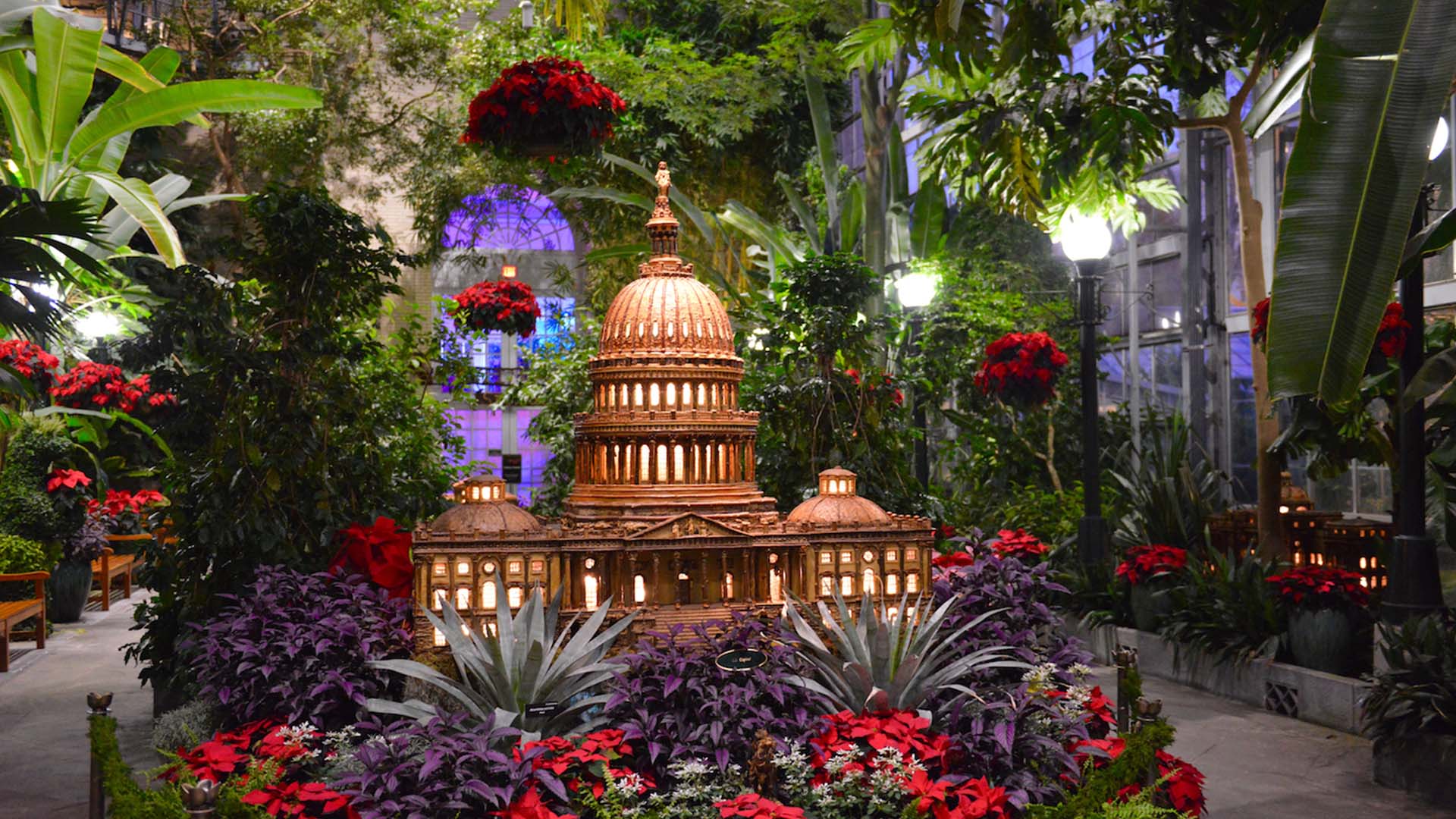 Like the Smithsonian museums nearby, this hidden gem is free. And it is largely dwarfed by the larger institutes surrounding it. But that doesn't leave the garden without merit. Established by Congress in 1820, one of the main attractions is a collection of ferns dating back to its founding. That's in addition to the prehistoric ferns in the Garden Primeval.
The Conservatory hosts Season's Greening which includes an exhibit displaying model trains celebrating historic railroad stations across the country. The exhibit is open from November 24 to January 2.
Chicago Botanic Garden (Glencoe, IL) 
If you're interested in bonsai, the Chicago Botanic Garden has 185 reasons to visit. It's also utterly massive with over 400 acres of gardens, conservatories, and paths. The Chicago Botanic Garden is considered a living museum with special efforts being made to preserve endangered plant life. There's even an island in the middle of a lake.
To commemorate the 2022 holiday season, this botanic garden hosts Lightscape until January 8th, an after-dark, illuminated trail. Featured artistic works include a luminous winter cathedral and a reimagined fire garden.
Franklin Park Conservatory and Botanical Gardens (Columbus, OH)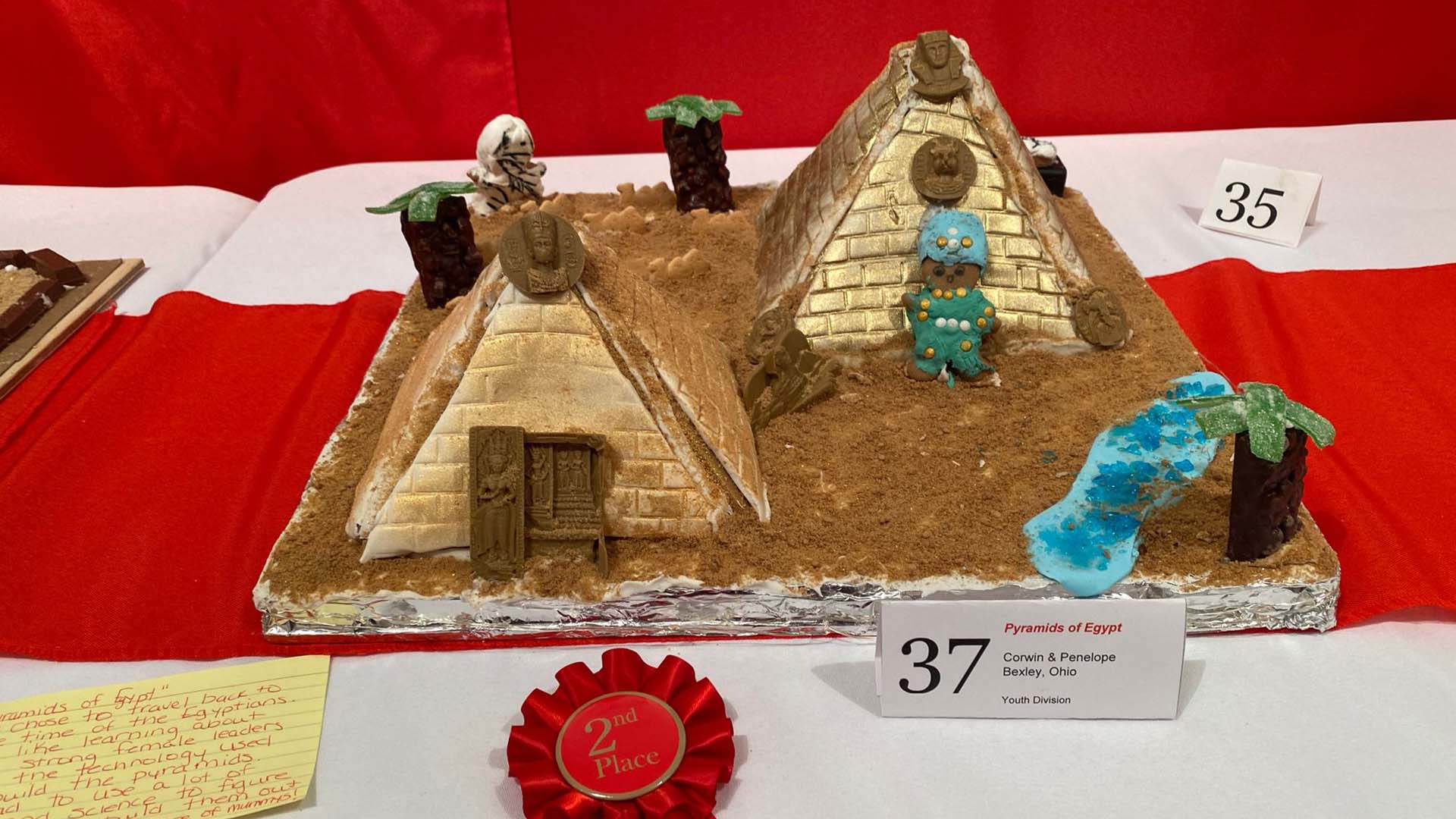 While there are a few outdoor exhibits here, most of the plants in Franklin Park can be found indoors, making it ideal for winter visits. The Palm House hosts exotic and endangered palms from around the world, and the Chihuly Collection showcases the glassblowing work of Dale Chihuly.
Running through December 31, Conservatory Aglow will place light installations throughout the conservatory and host an Annual Gingerbread Competition. This year's theme is "Throwback to Your Favorite Era", where contestants are challenged to design an entry that celebrates their favorite era. Every entry will be on display during the holiday season.
Missouri Botanical Garden (St. Louis, MO)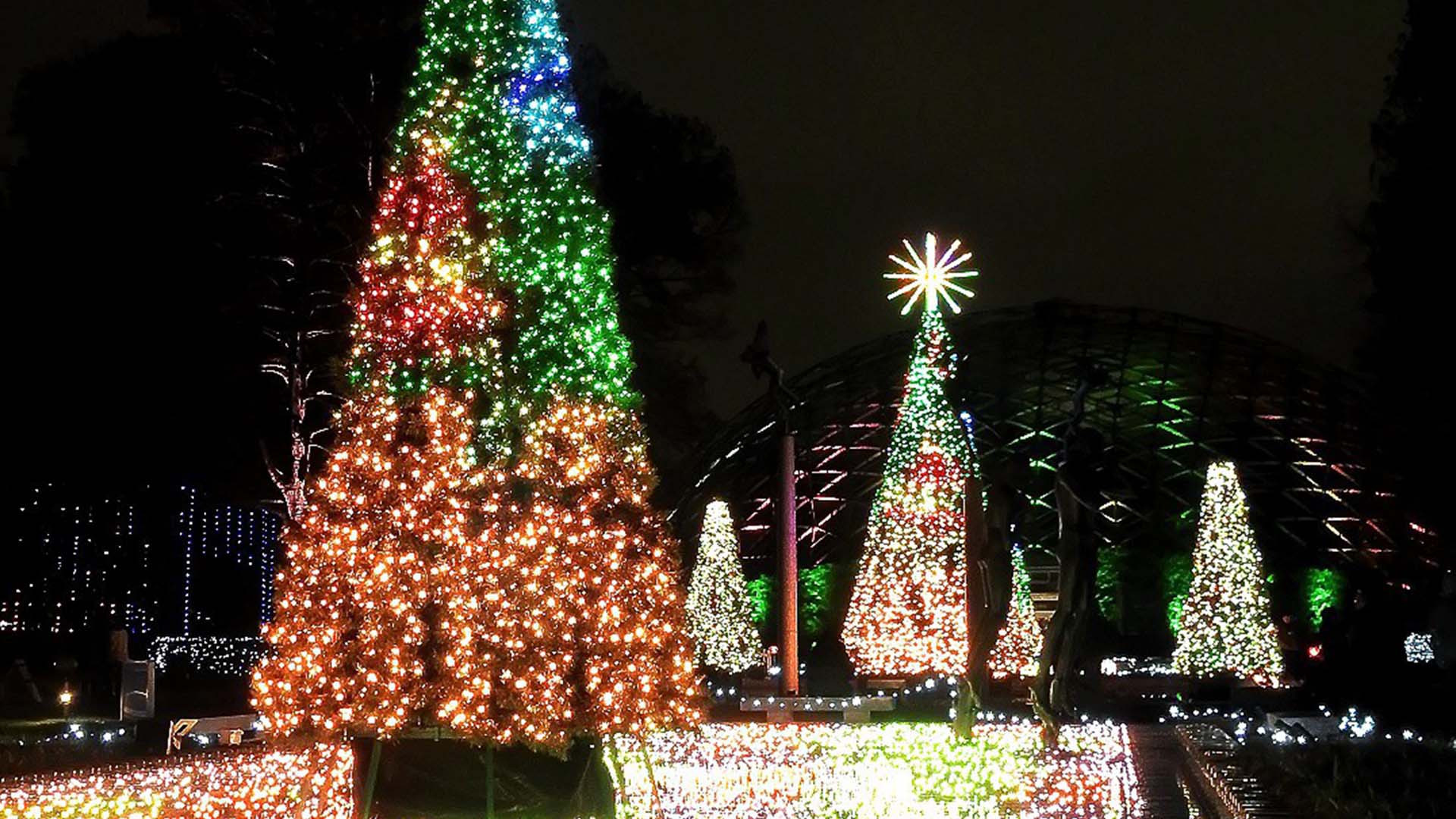 A 14-acre Japanese garden is among the highlights of this garden, which also is home to events year-round. Guests also have the opportunity to explore founder Henry Shaw's estate home, built in the 1850s. With 79 acres total, there is no shortage of plants and places to discover. Of course, another spotlight is the ever-fascinating corpse flower with its yearly bloom and… intense smell.
From November through January, MBG celebrates the holidays with Garden Glow. During this celebration, the gardens are lit with nearly two million lights, creating stunning photo opportunities.
Phipps Conservatory and Botanical Gardens (Pittsburgh, PA)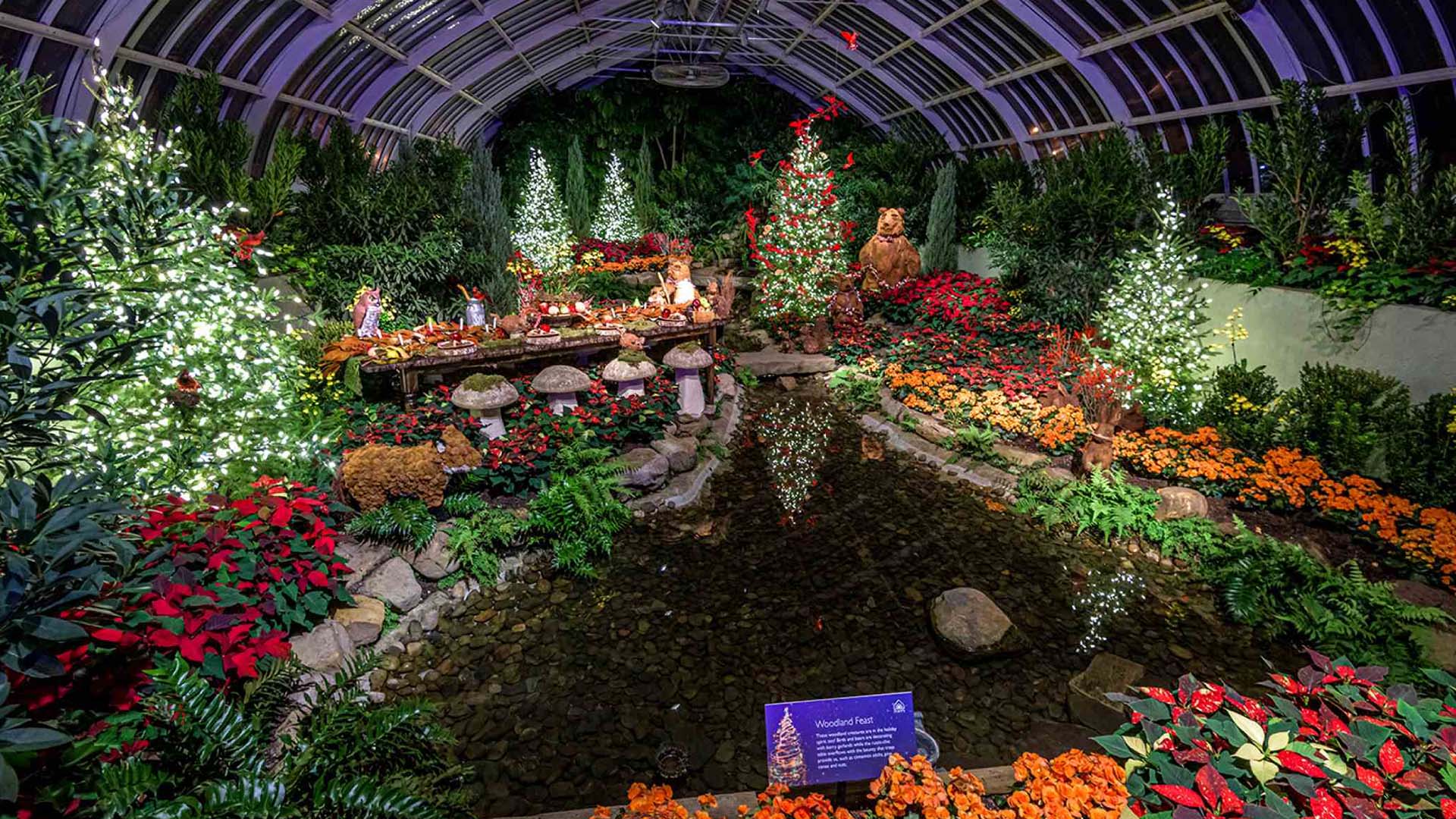 Phipps boasts one of the greenest buildings in the world, with their Center for Sustainable Living meeting four green certifications. The Tropical Forest Conservatory features waterfalls, towering trees, and the sounds of the jungle.
For the holidays, Phipps features a Holiday Magic! Winter Flower Show and Light Garden, which includes a Winter Flower Show with displays of holiday trees, topiaries, exquisitely detailed props, and flowers. Additionally, the Winter Light Garden features spectacular lights in vivid shades that will awe guests of all ages.
For more blogs about winter, check out if real or artificial Christmas trees are more environmentally friendly, the best indoor and outdoor plants to buy, space events to look forward to, and the best places to escape the winter. 
SaveSave