On June 17, North America's first hydrogen-powered train debuted in Quebec. The Coradia iLint train is powered by a hydrogen fuel cell that provides electrical energy by combining hydrogen stored in tanks on the roof and the oxygen present in the ambient air. Emitting only water vapor and condensed water, the train gives off zero direct emissions, greenhouse gasses, or chemicals. 
When the electrical energy produced on board is not used, a battery stores it to boost the energy supply. The kinetic energy produced when the train brakes is also stored in the battery for later use, further increasing energy efficiency.
With a top speed of 86 mph, the train's acceleration and braking are comparable to a standard diesel train. Unlike a diesel train, however, the Coradia iLint operates at a much quieter volume, improving the experience for the passengers and people that live near tracks or stations.  
The Emission-Free Journey
During its operation from June 17 to September 30, the scenic 90-minute journey will transport passengers between ​​Parc de la Chute-Montmorency and the city of Baie-St-Paul. ​​Parc de la Chute-Montmorency is an almost 300-foot waterfall located just outside of Quebec City, and Baie-Saint-Paul is a picturesque riverside town known for its art galleries. 
For the sustainability-focused travelers aboard the train, the company Train de Charlevoix is also offering an eco-agro tourism tour. The itinerary brings passengers to local breweries and stores to learn about sustainable goods and brewing techniques. 
The train is made by Alstom, a French train manufacturer that is committed to developing innovative and sustainable transportation. Alstom worked with the Government of Québec and Harnois Énergies, who will provide the green hydrogen, for this passenger service demonstration project. By having passengers aboard, Alstom and its partners will be able to better assess the future of hydrogen propulsion technology in other North American markets. 
Because only one percent of North America's train lines are electrified, the Coradia iLint train can be implemented as an environmentally-friendly alternative to diesel in 99 percent of the region's tracks. As Michael Keroullé, the President of Alstom Americas, added, "This project will demonstrate our capabilities to provide more sustainable mobility solutions to customers, agencies, and operators, as well as to passengers."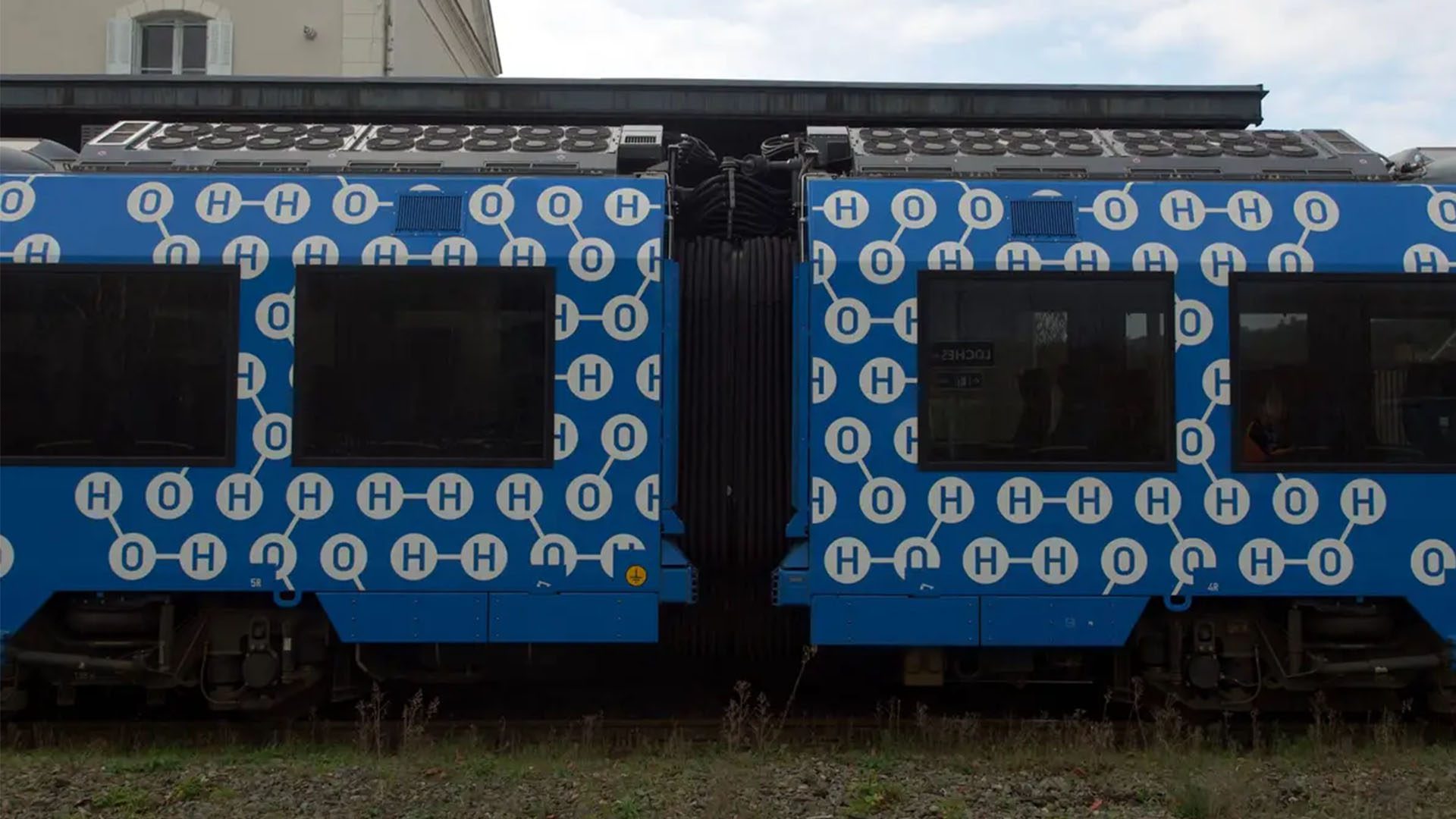 Hydrogen-Powered Trains Around the World
Alston's Coradia iLint is not only North America's first hydrogen-powered train but also the first train of its kind. In 2018, the Coradia iLint began its commercial service in Germany, making its debut as the world's first hydrogen-powered train. It has since traveled over 130,000 miles in eight different European countries. On September 15, 2022, the Coradia iLint even broke the world record by traveling 730 miles without refueling. 
Other companies have also started announcing their own hydrogen-powered trains. Notably, the China Railway Rolling Stock Corporation unveiled the world's first hydrogen-powered urban train at an event in May 2023. The train uses a combination of hydrogen fuel cells and supercapacitors as an energy source, and it can travel up to 373 miles on a single charge. The train is also equipped with the highest level of autonomy, meaning it can automatically wake up, start and stop, and return to the depot.