On April 7, Tesla's new gigafactory in Austin (Giga Texas) is hosting a grand opening event called the Cyber Rodeo. 15,000 guests will be present at the invite-only event, including members of the Greater Austin community and, of course, Elon Musk. 
— Elon Musk (@elonmusk) March 26, 2022
The Giga Texas factory will be the company's second U.S auto factory and its fourth globally. Tesla's first auto factory opened in Fremont, California in 2010, followed by a second factory in Shanghai, China in 2019, and a third in Berlin, Germany in 2021. 
Giga Texas will initially focus on the production of Tesla's Texas Model Y SUV which will be the first car equipped with Tesla's own 4680 battery cell and a new structural battery pack. Further details on the Model Y and battery cell production are expected as the Giga Texas factory officially opens.
The factory will eventually become the first production facility for the Cybertruck, Tesla's highly anticipated all-electric pickup truck. The truck's stainless steel body and wedge profile make it look out-of-this-world, and it's expected to have up to 500 miles of electric range with its fastest model having the ability to go from 0-60 mph in 2.9 seconds. The first Cybertrucks are expected to go into production in 2023, with the first being available by the end of 2024.
With production in the plant just starting, many features are still being added. Drone flyovers in recent weeks have revealed that Tesla has started building a large solar array on the rooftop of the factory; the solar panels are even rumored to spell out 'Tesla' from the sky.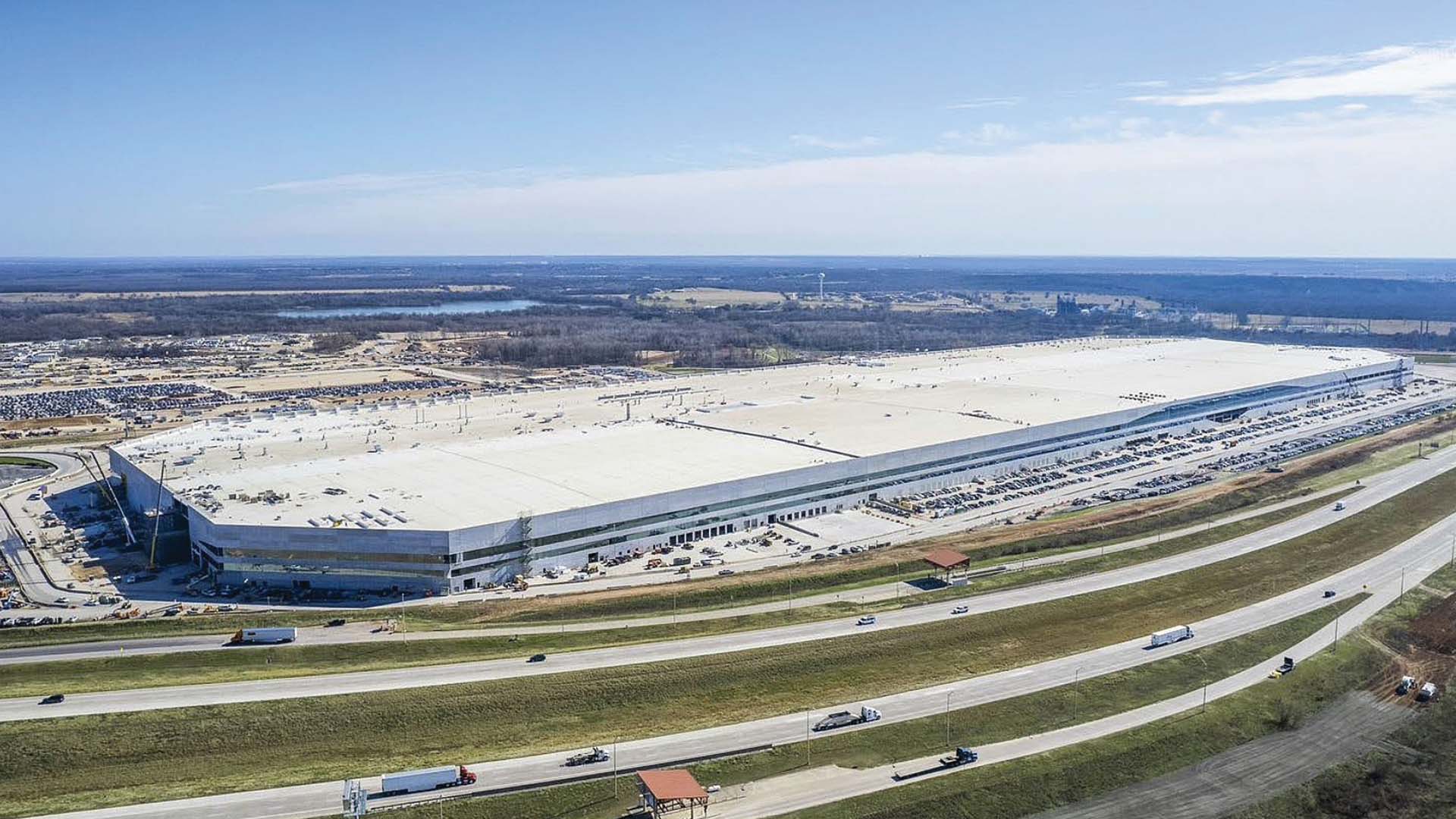 Tesla was also approved to be an energy distributor in Texas, and many believe that this plant could be a further move for Tesla Energy to grow. Tesla Energy develops, manufactures, sells, and installs photovoltaic solar energy generation systems, battery energy storage products, as well as other related products and services to residential, commercial, and industrial customers. This includes the Tesla Solar Roof, Powerwall, Powerpack, and Megapack.