Since its establishment in 2006, a B Corp Certification has become one of the most recognizable assessments of sustainable business practices. Today, there are over 4,000 Certified B Corporations in more than 70 countries around the world. What is a Certified B Corporation, and why is it so important?
What is a B Corp Certification?
Certified B Corporations are businesses that undergo a rigorous certification process that proves that they uphold high standards for social and environmental performance, public transparency, and legal accountability. Oftentimes an analogy is used, explaining that a B Corporation Certification is to business what a USDA Organic certification is to milk. 
Unlike other sustainability certifications, a B Corp Certification is holistic and is not exclusively focused on a single social or environmental issue. This means that achieving and maintaining certification is rigorous and engages all parts of a company. 
How do companies get certified?
The certification process is upheld by B Lab, a non-profit company that measures a company's social and environmental performance against its standards as presented in the online B Impact Assessment. Companies are certified in different ways based their sector, industry, revenue, size, ownership structure, and more. Certification fees also vary from $500 to $50,000 per year, based on companies revenue. 
However, all companies must undergo a similar process that includes completing a risk review, meeting baseline requirements, and taking the B Impact Assessment. 
According to B Corporation's website, "…the B Impact Assessment is a digital tool that can help measure, manage, and improve positive impact performance for the environment, communities, customers, suppliers, employees, and shareholders.." Sample questions include: "What % of management is from underrepresented populations?", "Does your company monitor and record its universal waste production?", and "How do you verify that your product improves the impact of your client organizations?"
In order to be eligible for certification, a company must hit a benchmark score of 80 points on the assessment. If this score is reached, the company is evaluated and verified by a B Lab analyst. This includes submitting information about employees and disclosing selected documentation to back up the assessment's answers.
Once certified, companies must publish their public profile in the B Corp Directory, which includes their score and an impact report. After launching, every company must recertify every three years, using the B Impact Assessment and the certification process as a tool for continuous improvement. 
Examples of Certified B Corporations
Over 7,000 companies around the world from over 150 industries are Certified B Corporations. These companies range from tiny startups to multinational corporations. 
unspun
Startup unspun became a Certified B Corporation in April 2022. The company, developed as a sustainable solution to denim production, creates on-demand, customizable jeans for each customer according to their digital scan. The scan can be completed on the company's app. 
Besides its no-waste and zero inventory business model, the company uses eco-friendly materials and processes—almost 90 percent of unspun's entire range's fiber composition is plastic-free and 100 percent of its fabrics are recycled. Get $40 off of your first pair of unspun jeans!
Amy's Kitchen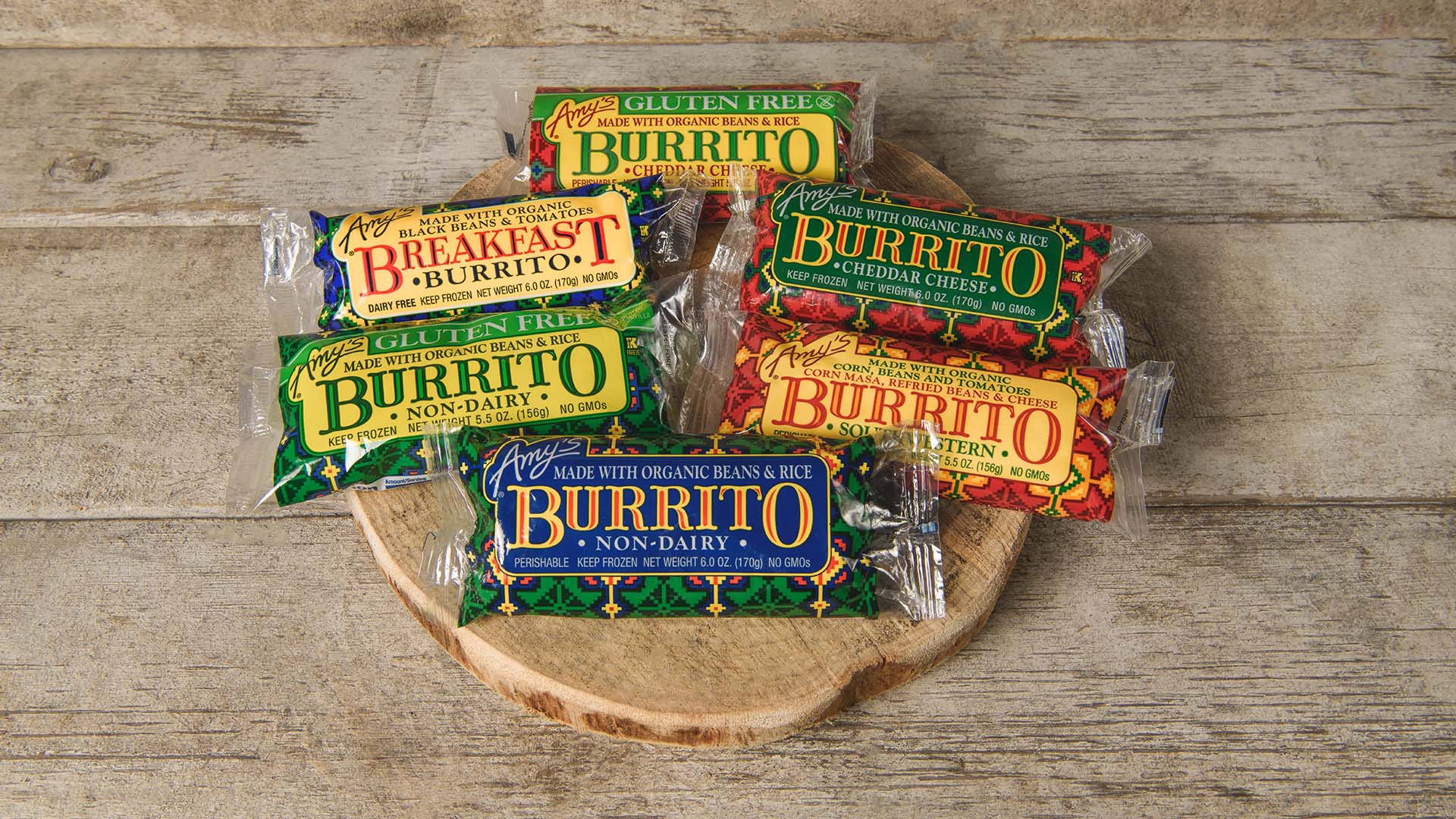 Convenience and frozen food company Amy's Kitchen became a Certified B Corporation in December 2020. The company offers many organic and non-GMO frozen and packaged foods, including food options for a variety of diets and allergies like gluten-free, vegan/plant-based, dairy-free, lactose-free, and soy free. The company prides itself on making quality food with sustainable, organic, and vegetarian ingredients. 
As Amy's Kitchen website explains, "This dedication to making organic, high-quality meals more accessible and convenient for people, and the inherent benefits of organic to people and the environment, along with our values-driven principles of taking care of employees and the community, are the basis for our B Corp Certification."
To find out more about Amy's Kitchen's sustainability and innovative production process, we visited the company's birthplace, factory, and drive-thru restaurant. Check it out on Saturday, December 10 at 8:30 am ET on the Science Channel and on Sunday, December 11 at 6:30 am ET/PT.
For more of the latest news, check out ways to be a more sustainable cook, the evolution of frozen foods, and the flight that was powered by cooking oil.