The tiny Greek Island of Tilos recently became the world's first zero-waste island thanks to Polygreen, a Greek company that specializes in circular economy solutions. Before the project, the island sent 87% of its waste to a landfill; now, 100% is diverted from the dump.


Just Go Zero Project
The project, entitled Just Go Zero, was overseen and paid for by Polygreen. The island no longer has any public trash cans and the landfill site has closed completely. 
A major part of the project was education. Polygreen first set up an information center in the port so the island's 745 residents could learn about how to sort their waste into three categories: recyclable materials, organic waste, and non-recyclable materials. Each household was then given its own zero-waste equipment, such as boxes for recyclable and non-recyclable waste and a bag for organic waste. An app also provides feedback on how much each household has produced and whether the materials have been sorted correctly. 
Regular door-to-door collections were implemented across the island, with the waste being taken to the 3K Circulation Innovation Center. The center is equipped with high-tech waste handling solutions that further sort the waste into 25 different streams. Here, items can either be repaired, reused, or repurposed. For example, waste can be turned into raw art supplies, compressed into free compost, or dried and shredded to become an alternative fuel for the island's cement industry. 
In addition to boasting sustainability across the island, this project has created many new jobs in the industries of renewable energy installation, sustainable agriculture, and eco-tourism. The island has also seen an influx of environmentally-conscious tourists to the island, further boosting local businesses. These tourists have a unique opportunity to take part in the project, with the hotels having special equipment to separate waste.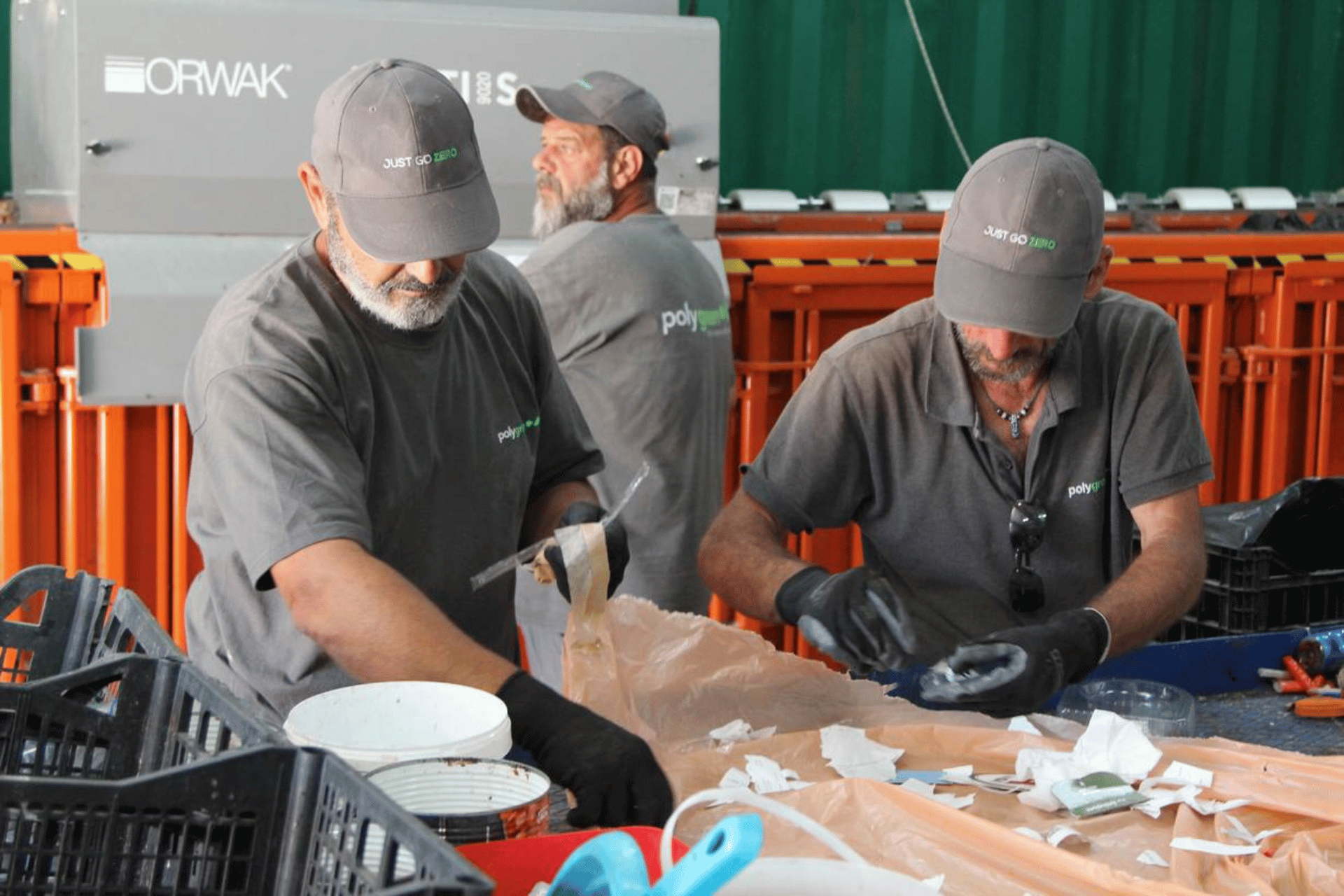 As Maria Kamma-Aliferi, the mayor of Tilos, says, "The project has brought about transformative positive changes that have had a profound impact on both the environment and the local community. The island now stands as a shining example of how sustainable practices can create a harmonious balance between development and nature, ensuring a brighter and more resilient future."
Future Projects
Polygreen is now looking to future projects to spread the goal of zero-waste in bigger, more populated locations. Up first is in the United Arab Emirates, which is aiming for zero waste by 2030. To take the initiative to over 150,000 people, Polygreen plans to train locals, who will in turn train households. Similarly to Tilos, household trash cans will be weighed and citizens will get daya via an app. 
The founder and chairman of Polygreen, Athanasios Polychronopoulos, explains, "We'll slowly educate people to produce less waste, to produce better recyclables, and then, through the app, we'll also introduce them to products that are reusable."
Polychronopoulos is also looking into potential opportunities with the government that could support this project, such as increasing landfill taxes and fines for dumping waste.