After earning the record for most expensive work achieved by a living artist at auction, sculpture artist Jeff Koons is now setting his sights on space.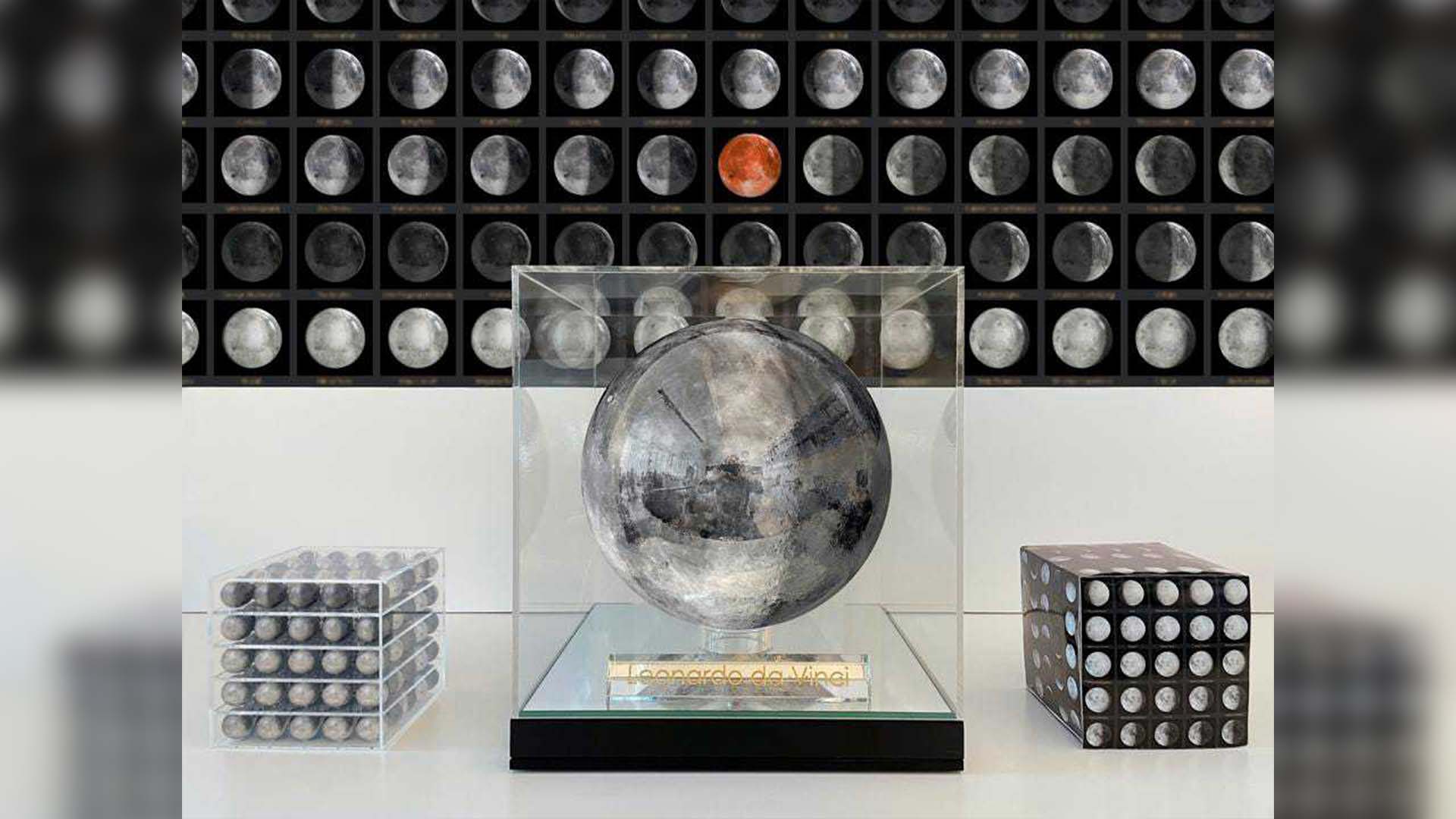 In 2019, Koons's shiny stainless steel sculpture titled "Rabbit" was sold for $91.1 million. His most recent project involved collaborating with BMW to create a 99-piece exclusive edition of the M850i xDrive Gran Coupe from the luxurious 8 series. The multi-layer exterior paint job required for the project took more than 250 hours of hand-application by a team of 20, meaning only four of these special models can be made per week. The 8 x Jeff Koons was priced at roughly $370,000 and sold out three weeks after its world premiere in February 2021.
Now, in the next phase of Koons's career, he is joining the NFT art scene by recently announcing his first project, "Jeff Koons: Moon Phases." Presented by Pace Verso, the project not only involves the creation of a series of sculptures but also a plan to launch the sculptures from the Kennedy Space Center in Florida. The project is a collaboration between Koons, Pace Verso, NFMoon (a digital art and technology company founded by Patrick Colangelo), and 4Space (founded by Chantelle Baier as the first female-owned space company going to the moon). The launch of the sculptures is planned to coincide with the 50th anniversary of the United States' last crewed trip to the moon on Apollo 17. The sculptures will be the first-ever authorized artworks to be placed on the surface of the moon.
The recently announced project is inspired by technological advancements and human's fascination with the moon. It is comprised of three phases: miniature sculptures housed in a transparent cube to be sent to the moon, 15.5-inch tall mirrored stainless steel sculptures that will remain on Earth, and NFT images that correspond with each sculpture on the moon and earth. Moon Phases will depict 125 unique moon phases, each associated with the name of an important historical figure. The initial set of approximately 15 versions are selling for $2 million apiece, with the proceeds from some of the first sales set to be donated to Doctors Without Borders.
In regard to his inspiration behind "Jeff Koons: Moon Phases", Koons stated, "I wanted to create a historically meaningful NFT project rooted in humanistic and philosophical thought. Our achievements in space represent the limitless potential of humanity… Space explorations have given us a perspective of our ability to transcend worldly constraints. These ideas are central to my NFT project, which can be understood as a continuation and celebration of humanity's aspirational accomplishments within and beyond our own planet."
After its completion and expedition, Koons's pieces are expected to be sent to the Oceanus Procellarum, an area that stretches more than 1,600 miles across the moon's north-south axis, where they will be stored in a transparent and thermally coated miniature satellite known as a CubeSat.