From COVID-19 making schools virtual to new technology changing how students learn and teachers teach, education has changed a great deal in the past few years. The future of education must keep up to date with the dynamic nature of the 21st century.
Project-Based Learning
The future of education is bright for young inventors and innovators thanks to project-based learning. Project-based learning is a teaching method designed to allow students to develop knowledge and skills through engaging projects. The projects often involve working for an extended period to investigate and respond to a question, problem, or challenge. It involves active learning and a deeper engagement, better preparing students to be creative and innovative in a project-based world.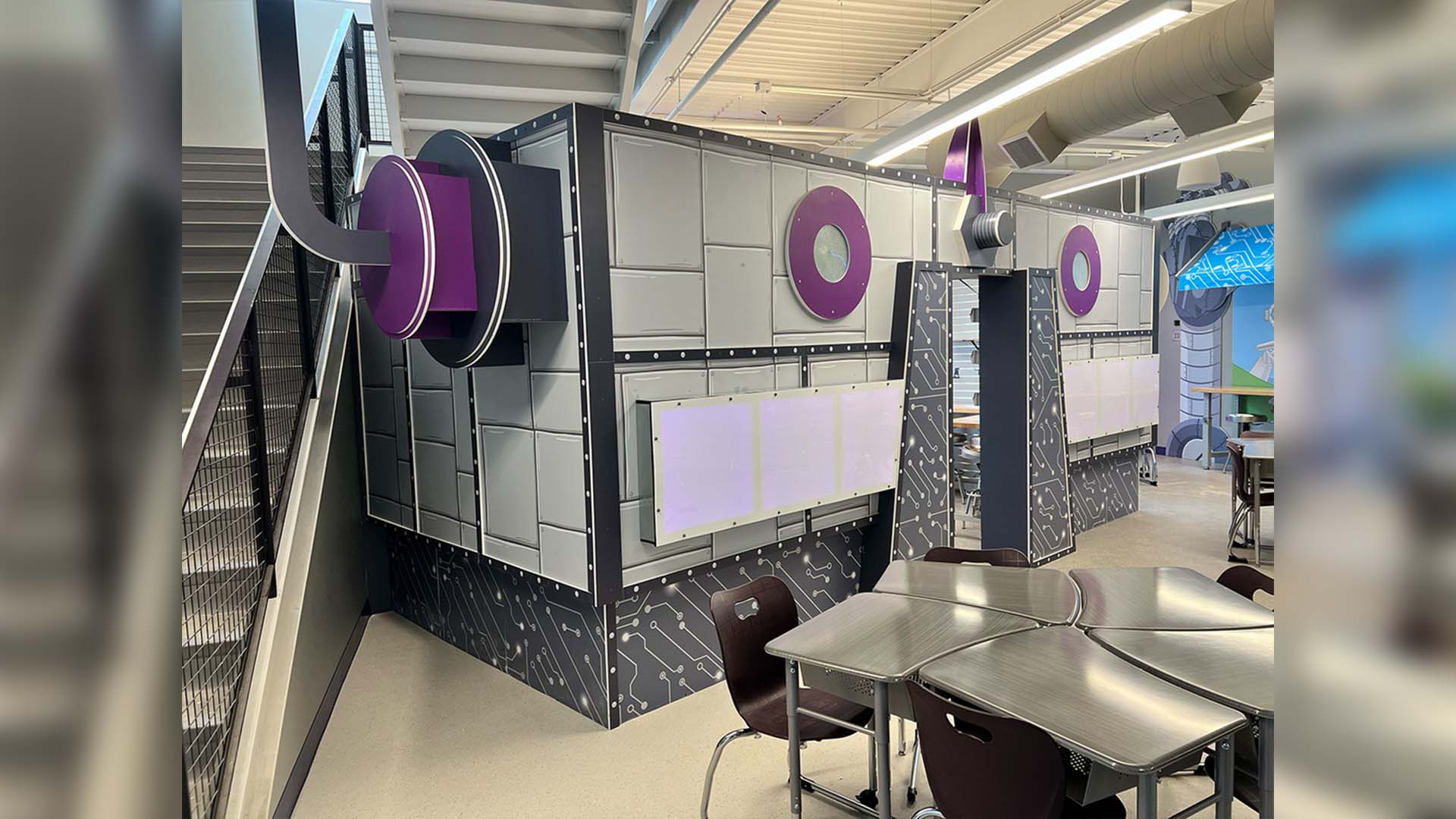 One way schools are integrating project-based learning into their curriculum is by creating immersive areas in their schools. For example, in partnership with Inventionland Education, the newly opened Berkshire School in Ohio developed innovation areas such as a treehouse space for 3rd and 4th graders, a pirate ship for 5th and 6th-grade students, and a robot space for 7th and 8th-grade students. The spaces promote creativity and collaboration in an immersive learning environment. 
As John Stoddard, the Superintendent of Berkshire Local Schools, said in a recent Ohio newspaper article, 
 "The concept behind our maker spaces and Innovation Labs ties in perfectly with our project-based learning approach. We want our learners to understand how the ideas we teach work instead of just memorizing and repeating facts. It's a far more integrated, comprehensive approach to bringing multiple disciplines into play, much like the real world works."
Technology Forward
From the use of the chalkboard to the whiteboard to a SMARTboard, the latest innovative technology has always played a role in the classroom. In today's fast-moving technology world, this is as true as ever. Students are equipped with their own technology devices in many schools around the world, and class assignments are increasingly posted on Cloud computing applications like Blackboard, Google Classroom, and Microsoft Office 365 Education.
The future of education technology is even more exciting. Students can immerse themselves in whatever subject and unit they are learning about with Augmented Reality (AR). For example, the app Elements 4D allows students to interact with the elements without carrying out experiments, and Arloon Plant AR allows students to use AR to explore the life cycle of plants. 
3D printing technology will also increasingly be used in the classroom. These printers allow students to work with mini-models to test out engineering design principles, making complex concepts easier to grasp and visualize. For example, the Calcasieu Parish School Board in Texas invested in 200 MakerBot SKETCH classroom sets for the 2022-2023 school year, totaling 400 SKETCH 3D printers to be distributed around the district. As the district's Chief Technology Officer Kim Leblanc said, "Technology is continuously evolving, so we need to give all of our students equal opportunities to succeed."
Four-Day Weeks
Amidst countries like Belgium and Iceland switching to a four-day work week, some schools are beginning to consider implementing four-day school weeks as well. The policy typically involves lengthening the remaining four school days and adding extra student learning support so students do not fall behind. 
As of 2020, over 660 schools in 24 states use four-day weeks; more districts are announcing plans to adopt the shorter week soon. Some schools are even moving to four-day weeks as a way to attract and retain teachers during the current teacher shortage. For example, in the past two years, the number of school districts in Missouri that have adopted the four-day week has nearly doubled, likely surpassing 140 in the upcoming school year. As Mallory McGowin, a spokeswoman for the Missouri Department of Elementary and Secondary Education, said to Education Week, "More and more now, the option is used as a teacher recruitment and retention tool."
Flipped Classrooms
Many schools around the world are taking part in flipped classrooms. This is a type of blended learning where teachers record structured content for students to watch at home; once in the classroom, teachers answer questions and work through problems. This is the reverse of the common practice of teaching new content at school and assigning homework for students to complete at home. 
The flipped classroom system allows students to review course materials at their own pace, researching further and rewatching content as needed. It aims to increase student engagement at school, using class time for active learning, problem-solving, and discussions. In an analysis of 114 studies, flipped classrooms were found to increase student learning. 
Industry-Based Learning
Industry-based learning is an approach to education where subjects are taught in the context of industrial application and experiences in a commercial environment. It aims to provide students opportunities for personal growth and the development of technical and interpersonal skills. Industry-based learning can include field trips to job sites, interviews with industry experts, conducting realistic experiments, completing internships, and more.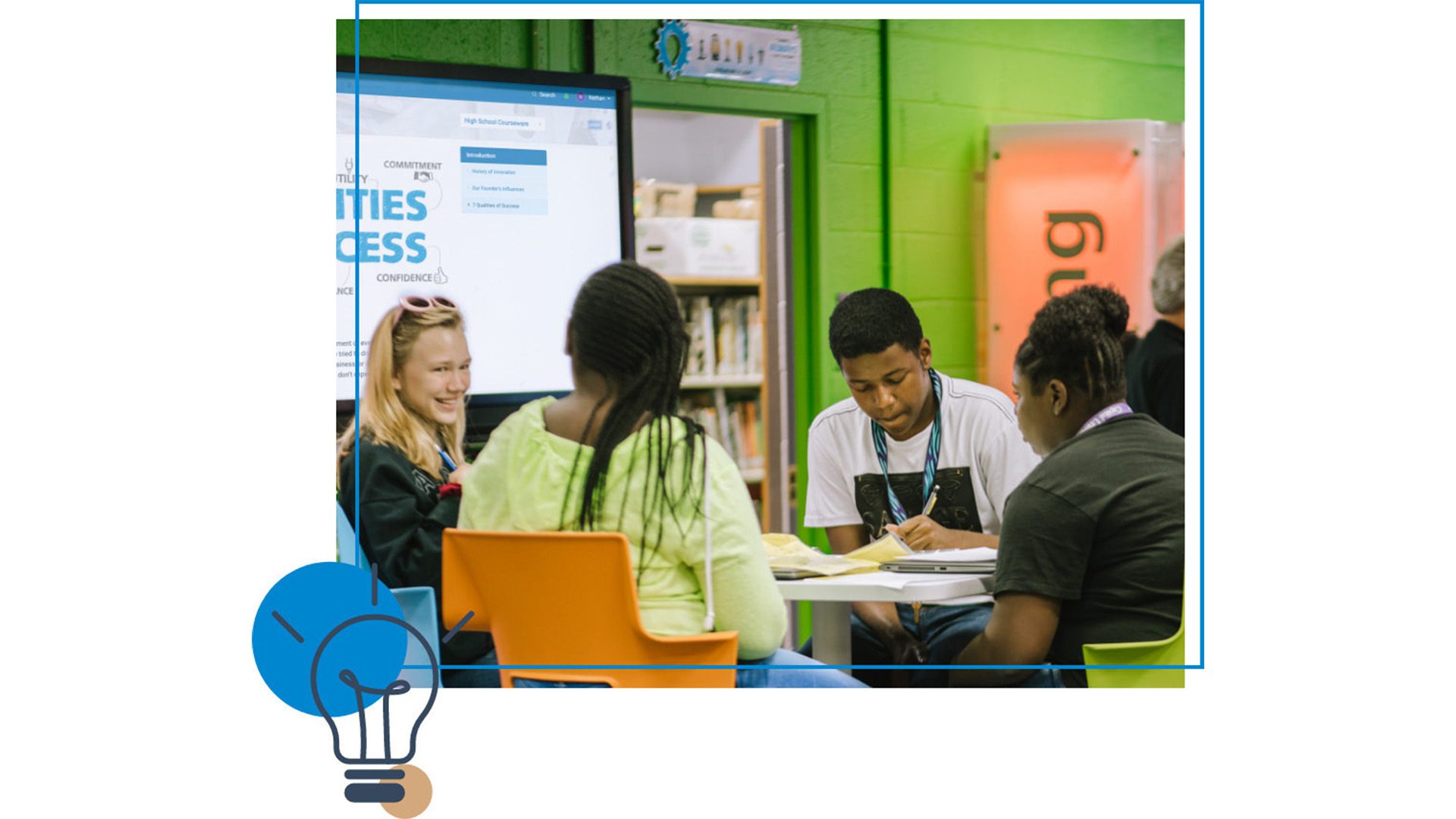 For example, Inventionland Education integrates industry-based learning into its student-directed innovation curriculum. In small groups, students come up with their own ideas to create a new product or improve an existing one; they then turn their idea into a working model and give a business pitch. Throughout the course, Inventionland Education gives students the opportunity to connect directly to industry experts who can give advice and feedback about their projects. This allows students to learn the ins and outs of a business and the creation of a product, exploring careers that they never would have discovered.
As Nathan Field, the Executive Director of Inventionland Education, told us at Tomorrow's World Today, "We have found great success in joining industry leaders with young learners because it opens students' knowledge to all of these different professions. We've had several students come back and said that we've changed their direction in life or career because of our course."
Virtual Classrooms
Some school districts are taking flipped classrooms a step further, making some of their classes or entire schools completely virtual. After seeing what virtual learning looked like during COVID-19 regulations, hundreds of the 13,000 school districts in the United States established virtual schools in the 2021-2022 school year. These stand-alone virtual schools have their own teachers who only work with remote students and use curriculums designed for online learning, truly representing the future of education.
For example, one of the United States' largest school systems, Fulton County Schools in Atlanta, enrolled about 1,000 students in its new online school in 2021. Fulton Academy of Virtual Excellence (FAVE) allows students in grades 3-11 to attend classes in a more flexible format, blending synchronous and asynchronous lessons. This gives students the ability to work during school hours, after school hours, and on the weekend. After a successful first year, FAVE's second year begins on August 8, 2022.
For more education news, check out innovative back to school products, how NFTs are shaping education, schools with the best study abroad programs, and how schools are combatting the teacher labor shortage.