From puck-tracking technology to Digitally Enhanced Dasherboards, there are many technological innovations coming to the league for the 2022-23 NHL Season.
Face-off Probability Statistic
The Face-off Probability Model was launched earlier this year, but the 2022-23 season will be the first full season of its use. The stat, created by the NHL in collaboration with Amazon Web Services, determines the likelihood of each player in the circle winning the upcoming face-off. 
AWS software uses a decade's worth of data and in-game analytics and combines it with the location of a faceoff, game situation, and player performance. The software provides a percentage chance of who will come away with the puck, a matter of seconds before the linesman drops it.
The new stat is one of the first machine learning-driven statistics developed for NHL Edge IQ, and it marks the start of a change in the way people look at hockey statistics. As NHL Executive Vice President of Development and Innovation Dave Lehanski explained, "Hockey is such a series of so many events that lead up to an outcome. We've identified the faceoff as being this key component—the beginning of some of these incredible events, and that's what we want to start analyzing."
Puck and Player Tracking Technology
For the 2022-23 NHL season, pucks with inserted tracking technology are in full circulation throughout the league. Coaches have had access to puck and player tracking technology for a few years, but fans and television outlets should get full access to the stats this season. Each of the 32 arenas has 14-16 infrared cameras that track sensors in pucks and jerseys throughout each game, generating data for teams, media, and fans.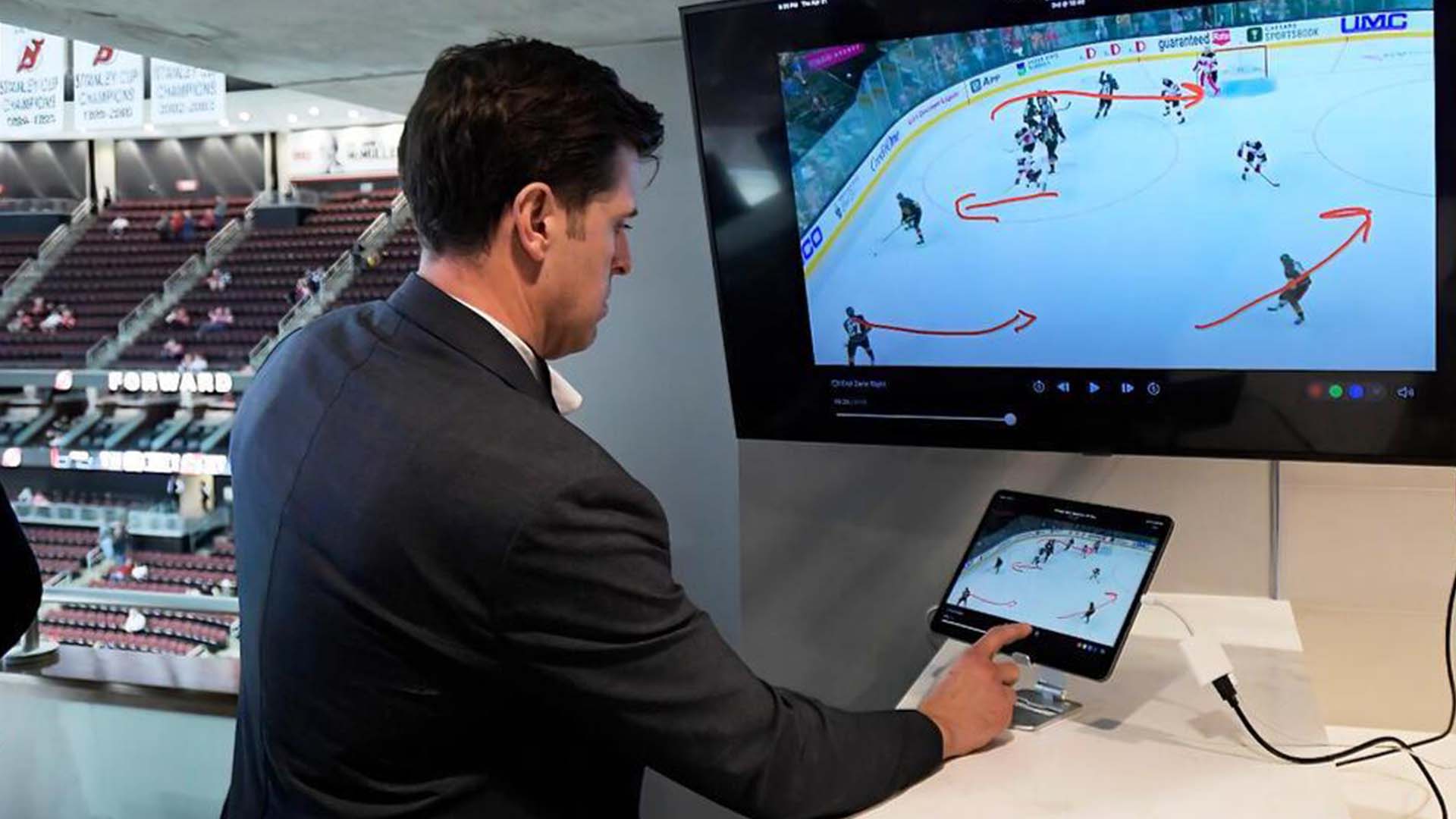 The tracking technology data help coaches improve their pre-game tactics and training programs. It also opens up fresh betting opportunities for sports gambling for fans and provides media outlets with interesting stats to share. 
Digitally Enhanced Dasherboards
Also new to the NHL this year are Digitally Enhanced Dasherboards (DED). DED allows broadcasters to digitally erase and replace advertisements on all boards that will be visible to the camera within local, national, and international NHL broadcasts, putting their own advertisements in their place. 
The NHL announced the debut of Digitally Enhanced Dasherboards that will launch for the 2022-23 season. https://t.co/F9GXXR3GiK

— NHL.com (@NHLdotcom) October 3, 2022
This AI-based technology brings never-before-seen dynamic, market-specific, and targeted advertising to the NHL, adding value for advertisers. There will be five different zones that broadcasts can sell to advertisers: one in each offensive zone, one in the neutral zone, and one behind each net. This means that there will be feeds specific to each team, one for the rest of the world, and a clean feed for local partners. Advertisers can choose what they want to feature during a game. 
As Keith Wachtel, NHL Chief Business Officer and Senior Executive Vice President, explained, "Digitally Enhanced Dasherboards will revolutionize the way properties and broadcasters interact with brands across the world, not only in the NHL, but in all sports…We are thrilled to partner with Supponor to bring this game-changing technology to life this season and provide increased opportunity and value to our business partners."
Review Rule to Permit Disallowed Penalties
The NHL is also making one change to their rule book for the season—referees are now able to nullify a major penalty after video review. Previously, officials could only confirm the original major penalty call or downgrade it to a minor. They now have a third option to wipe it out completely. This gives the on-ice officials a better chance to get the call right via review thanks to video. This may not be a technology innovation, but the rule change demonstrates the increased importance of technology for the league.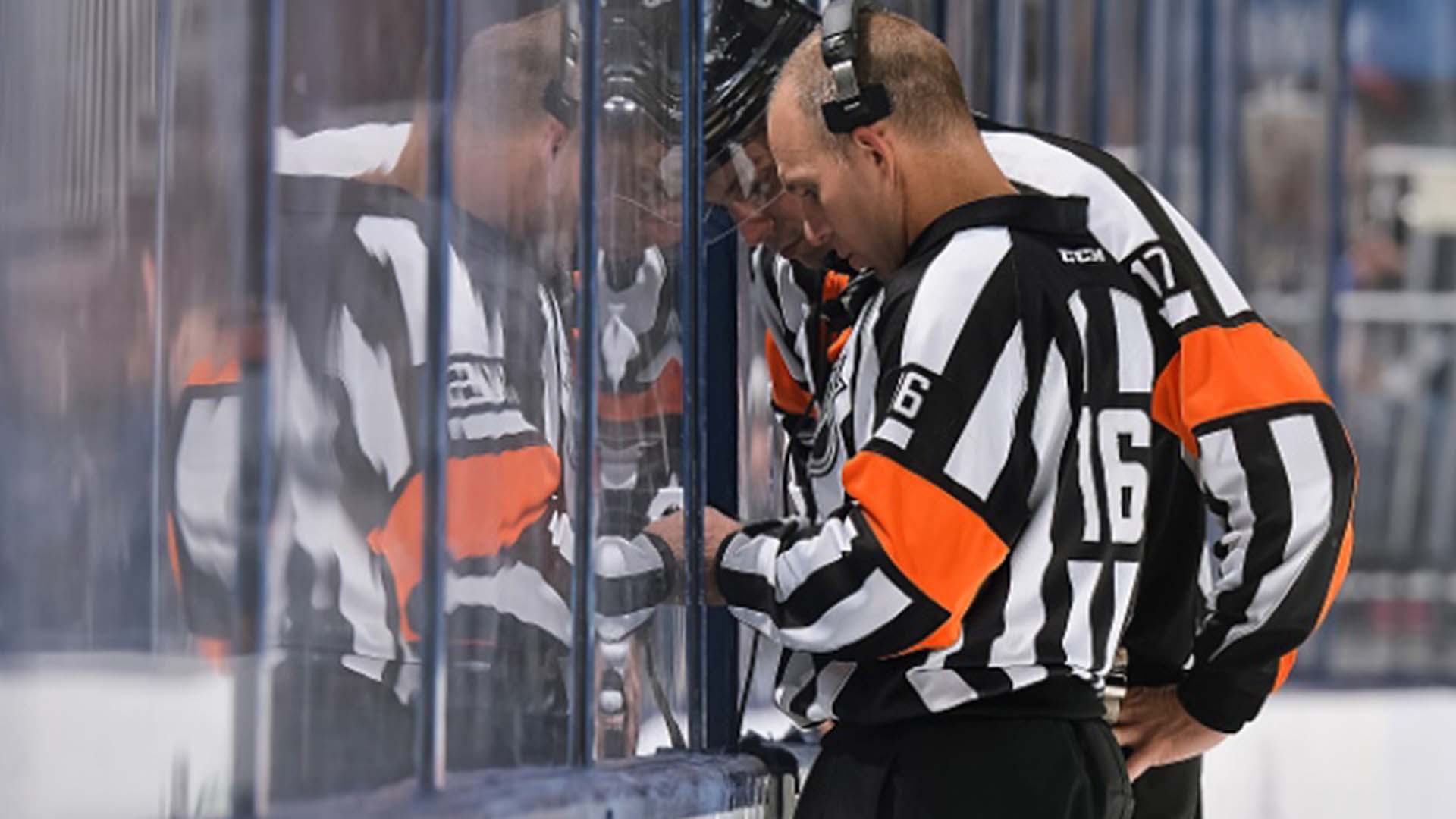 Check out the technology innovations of the 2022-2023 NFL season HERE.
For more of the latest news, check out the 2022 Nobel Prize winners, Bruce Willis' digital twin, how two Florida towns endured Hurricane Ian, and the spray-on fabric technology featured in Paris Fashion Week.