Adobe researchers debut a new dress with an interactive digital display that allows it to change patterns within seconds.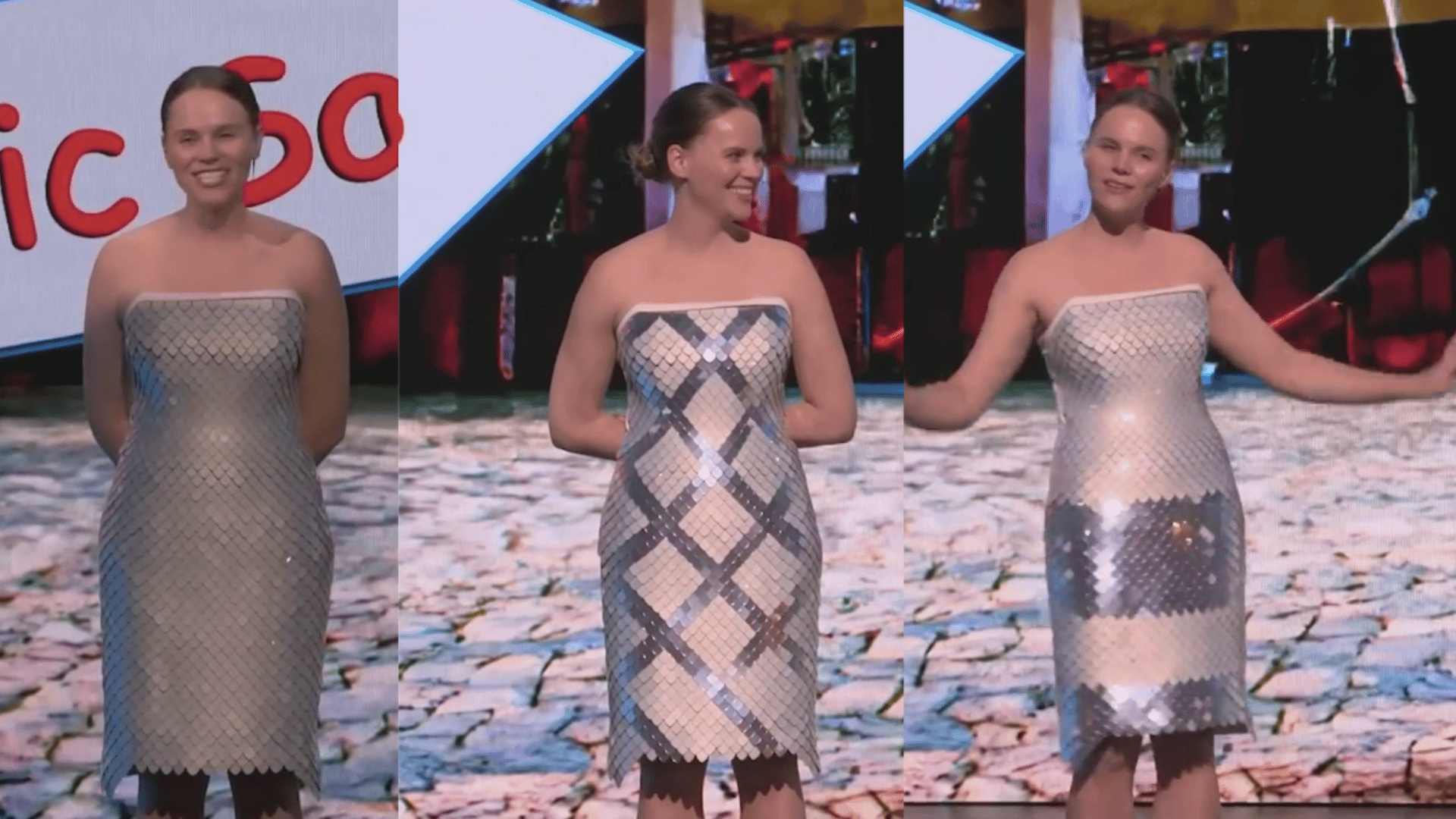 Research scientist Christine Dierk and her team originally published a research paper on the potential of their reflective light-diffuser modules for non-emissive flexible display systems in 2022. The interactive dress was recently presented at Adobe MAX 2023 in Los Angeles during the "Sneaks" portion of the conference.
Titled Project Primrose, the smart material is made of reflective light-diffusing modules that can turn surfaces into content displays by creating tiny screens. The modules use reflective-backed polymer-dispersed liquid crystals (PDLC), which are most often used in smart lighting.
The low-power, non-emissive technology can be layered into various objects such as handbags, furniture, and apparel. Christine Dierk both introduced and modeled the garment on stage, calling it a "digital dress that brings fabric to life."
"Unlike traditional clothing, which is static, Primrose allows me to refresh my look in a moment," Adobe research scientist Christine Dierk said at last week's Adobe MAX 2023 conference in Los Angeles.
At the press of a button, Dierk modeled what appeared to be four dresses in the span of a minute. During the course of modeling the dress, the garment transformed from a cream to a metallic silver color, fluctuated through several patterns, and had an animated design that displayed a moving pattern.
"Designers can layer this technology into clothing, furniture, and other surfaces to unlock infinite style possibilities – such as the ability to download and wear the latest design from a favorite designer," Adobe stated.
In addition to the button activation, the modular fabric of the dress also contains embedded sensors that respond to movement, so the dress changed automatically as Dierk turned from side to side.
"Fashion doesn't have to be static, it can be dynamic and even interactive," Dierk said. "And we're excited for a future where there's more ways to express yourself."
A clip of the presentation shared by CNET on TikTok has garnered over 10 million views. Though they're mostly limited to labs and catwalks, next-generation textiles are capable of changing colors, adjusting with temperature, and shapeshifting according to your brainwaves.
"Creatives are always looking for new canvases to play with and fashion has always been a place where consumers and designers alike can express their creativity," Dierk, who specializes in human-computer interaction, said at the Adobe conference.