TK Elevator (formerly ThyssenKrupp Elevator) created MULTI, the world's first ropeless elevator. The elevator is designed to make high-rises more efficient and to transform buildings and cities as we know them. 
How Does The Ropeless Elevator Work?
In MULTI, conventional ropes are replaced with linear drive technology for a multi-level brake system that can move multiple cars in a single shaft both vertically and horizontally on magnetic rails. Electromagnets are placed on guide rails alongside permanent magnets behind the cabin on the ledge. Electromagnetic forces either pull the cabin up or control the elevator's downward movement.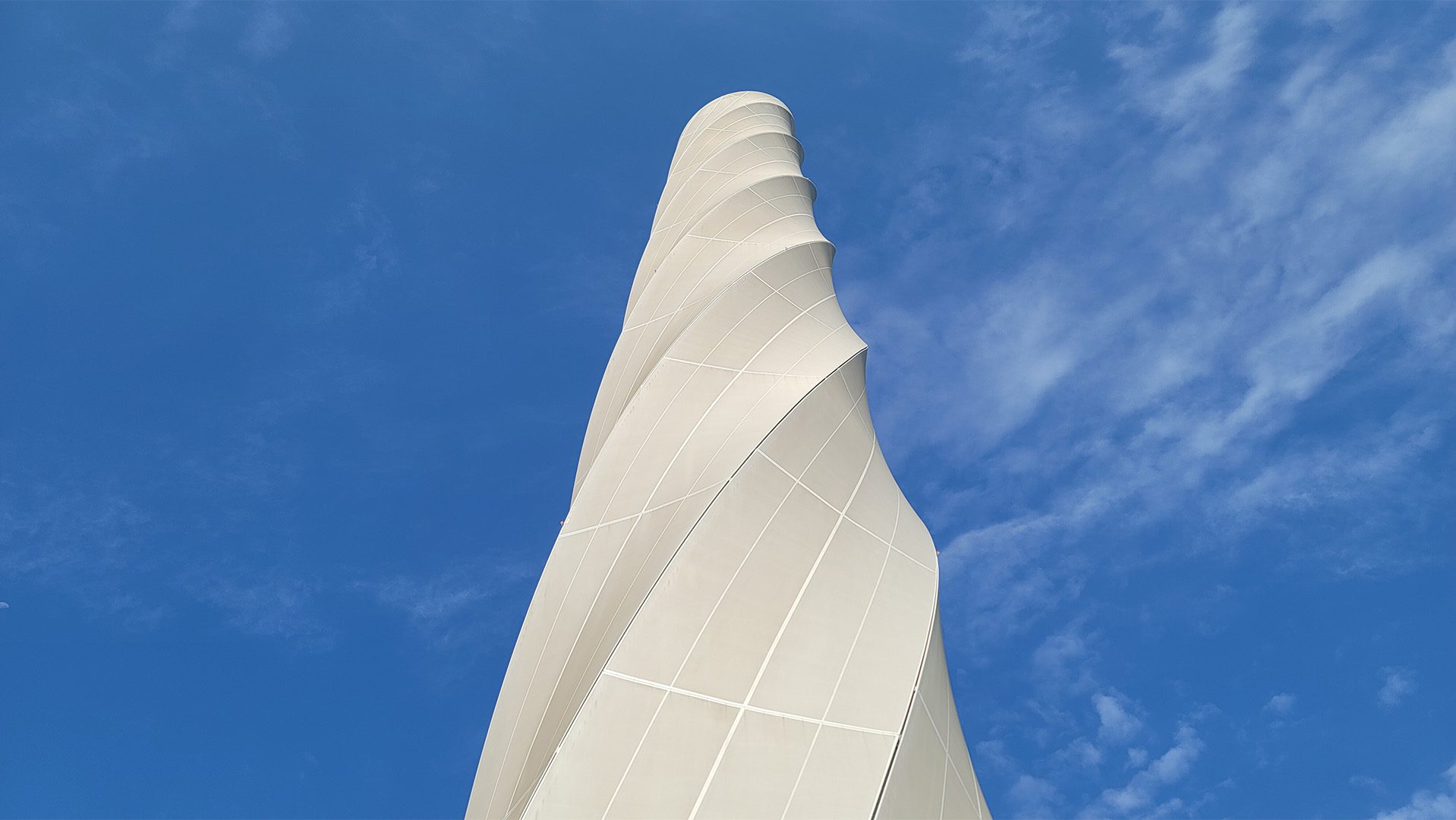 MULTI is currently being tested in the 806-foot-tall TKE Testturm tower in Rottweil, Germany, a tower built to design innovative elevator technology. Three of the tower's elevator shafts are specially designed to test the MULTI system.
Why Was it Designed?
Most standard rope elevators can only travel about 1,640 feet (151 stories). This means that passengers must take multiple elevators to get to the top floor of the building. It also limits how architects can build because the elevator shafts take up a great deal of space in the building. 
In a ropeless, multidirectional elevator like MULTI, the elevator in the lobby can take passengers all the way up and through the building without the limitations of a large and vertical elevator shaft. The extra space where a shaft would have gone is available, fitting more people and businesses in the high-rise. 
MULTI also works like a continuous train, meaning that waiting times are reduced by an average of 15-20 seconds. Additionally, MULTI requires much lower peak power by allowing for better management of the building's energy needs, reducing peak power demand by as much as 60 percent.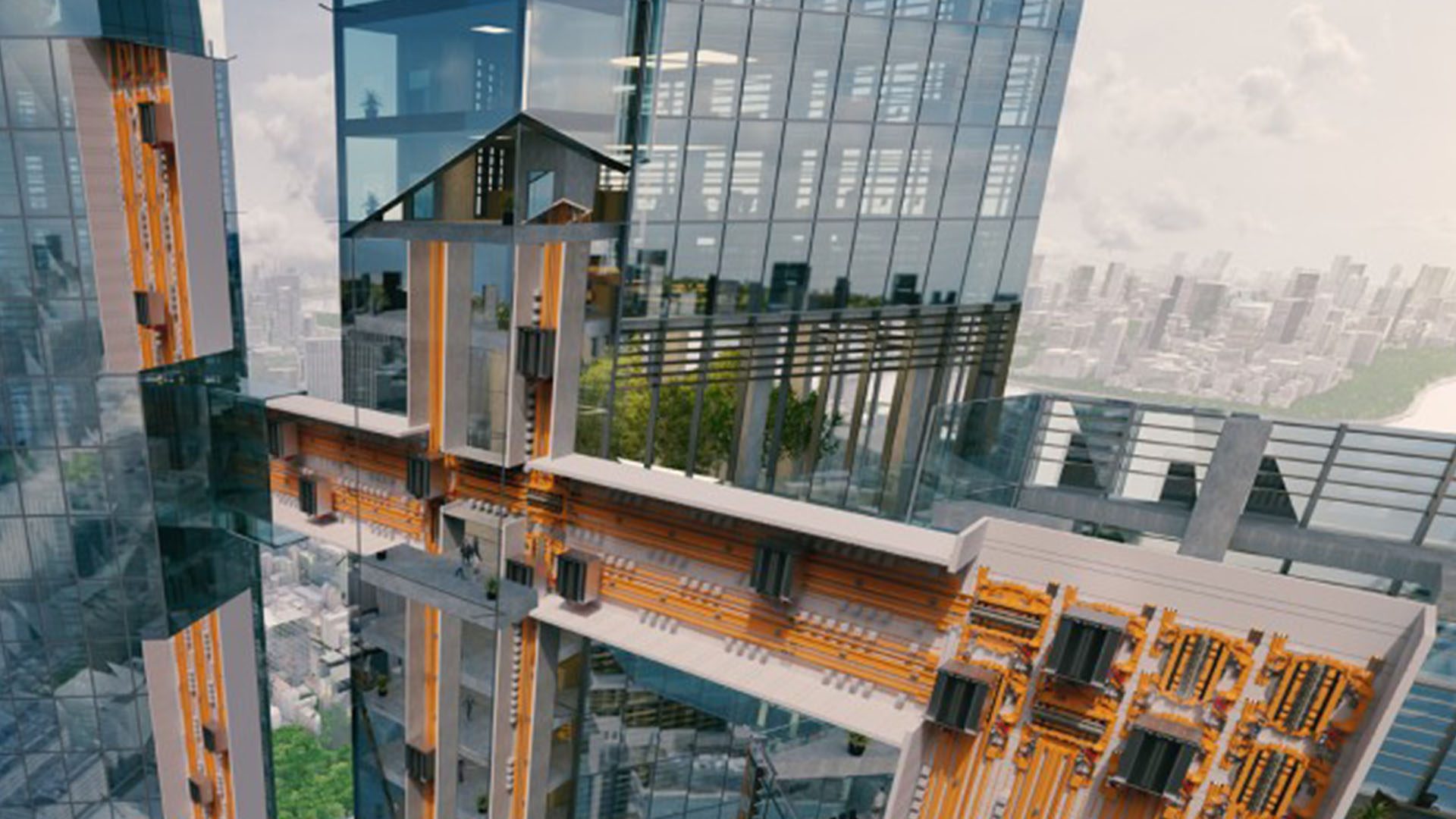 Is it Safe?
MULTI has over 100 sensors per meter that continuously collect data for its digital twin, which is the digital replica of the physical world. The elevator's digital twin facilitates its safety by sending data in real time to the Microsoft Azure digital cloud to monitor anomalies, generate insights for troubleshooting in maintenance, evaluate the safety of the elevator, and more. 
The digital twin can also predict future failures and simulate various situations that the elevator could undergo. For example, in MULTI's development stage, the digital twin simulated the use of emergency brakes to analyze what would occur. This would have been an extremely costly and time-consuming experiment in the physical world. Similarly, the digital twin can test the elevator in extreme humidity or heat to see how it operates. 
For more information on MULTI, the Tomorrow's World Today team went to Rottweil, Germany to see it for ourselves. Check it out:
For more of our top blogs of 2022, check out our coverage of Saudi Arabia's 75-mile-long linear city, James Webb Telescope's first images, Cyrielle Gulacsy's art inspired by physics, and sustainable swaps you can make today.