When you envision a robot helping out with all the day-to-day occurrences in life, you likely imagine a robot completing simple tasks like mowing the lawn or cleaning the kitchen. It's a safe bet that you have never thought about a robot that can help us learn to combat the steps that lead up to heat exhaustion by simply sweating. Researchers at Arizona State University (ASU) are using a "thermal manikin" named ANDI to do just that.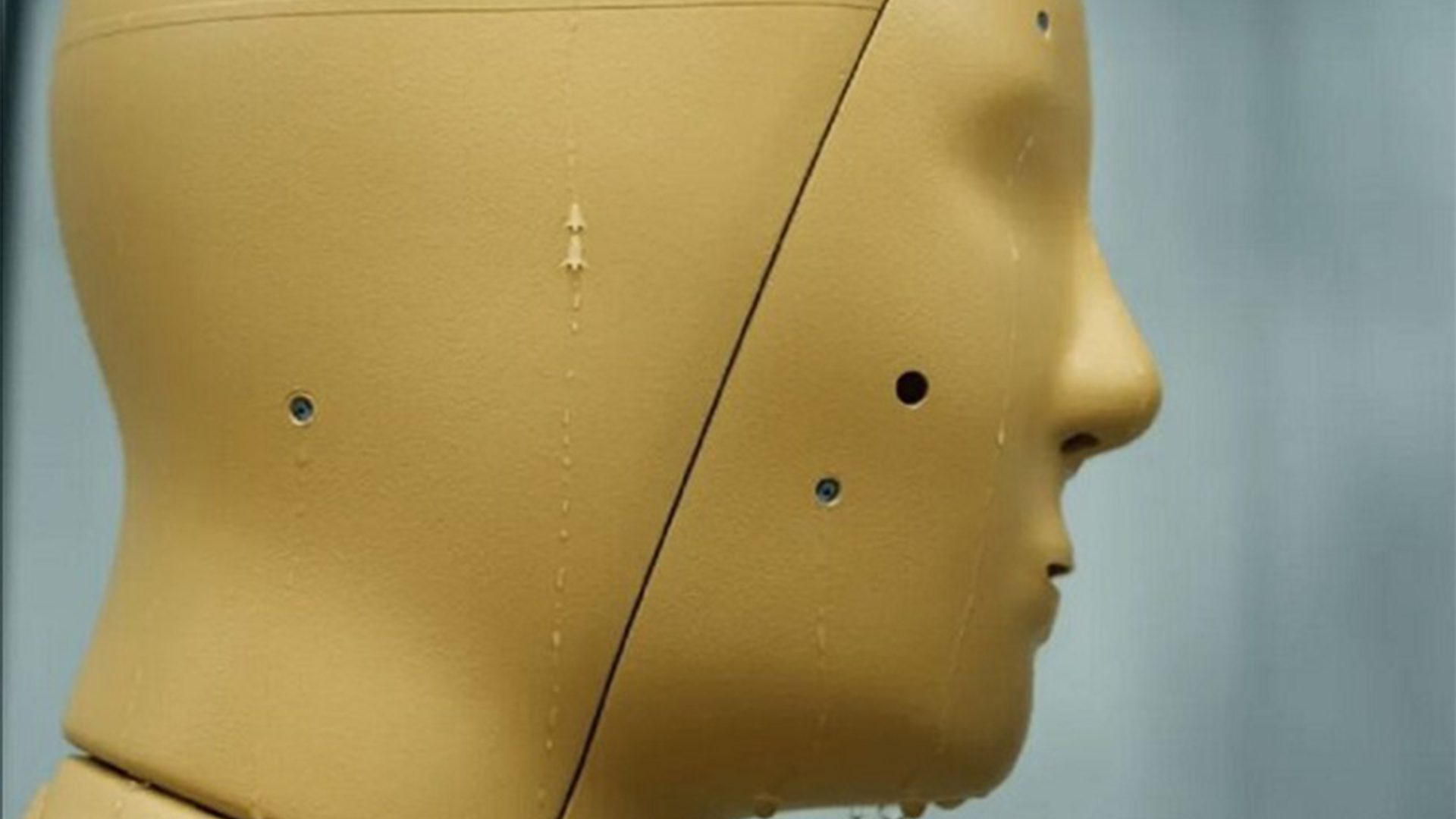 What is ANDI?
According to an ASU statement, ANDI is the world's first sweating and walking "thermal manikin" that has the ability to breathe indoors and outdoors. With 35 independently-controlled micropores, ANDI simulates the way a human can sweat from some body parts more than others. ANDI can also generate heat, shiver, walk, and breathe.  
To test the manikin, ASU developed a heat chamber where researchers can simulate heat-exposure scenarios from different places around the world. For example, the heat chamber can simulate wind, solar radiation, and temperature up to 140 degrees Fahrenheit. 
As Konrad Rykaczewski, an associate professor at ASU explains, "There's a lot of great work out there for extreme heat, but there's also a lot missing. We're trying to develop a very good understanding (of how heat impacts the human body) so we can quantitatively design things to address it." 
Ten ANDI manikins currently exist around the world, mostly owned and used by athletic clothing companies for garment testing. ASU's ANDI, however, is only one of two used by research institutions. It's also the first thermal manikin in existence that can be used outdoors, which is made possible by a unique internal cooling channel that circulates cool water throughout its body.
Why is this so important?
This ability to sweat can help scientists learn what we can do to mitigate the signs that lead up to heat stroke, and even understand ways to prevent the rising number of heat-related deaths. According to the statement, all regions in the United States are expected to have increasing temperatures and accelerated heat waves over the next several decades. In Maricopa County alone, where ASU is located, there were 425 heat-related fatalities in 2022, a 25 percent increase from 2021.
By putting ANDI into high-temperature situations that no human could withstand, the researchers can see the effects of extreme heat and our ability to sweat to cool down. Because people experience heat differently, ANDI can also be altered to test how heat affects various BMI models, age characteristics, and medical conditions.
Other innovations, such as heat-deflecting clothing fabrics, are being tested by scientists as well. One of these advances, known as metafabric, utilizes a mirror-type technology to reflect heat and light to help remedy the negative effects of unbearable heat. Testing has shown that this type of synthetic fabric can help have a cooling effect on the wearer of nearly 42 degrees Fahrenheit.