Zaha Hadid Architects (ZHA), one of the most prominent architecture firms in the world, is building a virtual utopian city in the metaverse. This small virtual city is called The Liberland Metaverse which is accessible via Mytaverse, a cloud-based platform.
Once the city is complete, users will be able to buy vacant plots and access them as an avatar. They will be able to traverse the hyper-realistic city and its city hall, collaborative working spaces, shops, business incubators, and a gallery for NFT art shows. Some of the out-of-this-world features of ZHA's metaverse city include hovering rooftops and auditoriums that can expand and shrink based on how many users are in them. 
The Liberland Metaverse may live in the virtual world, but its architecture is grounded in reality. This marks a massive difference between ZHA's project and other ones in the metaverse. For example, Horizon Worlds, Meta's metaverse, is inspired by video games with cartoon-looking avatars and designs. On the other hand, ZHA's hyper-futuristic buildings look somewhat realistic, especially when considering the style of ZHA's past work.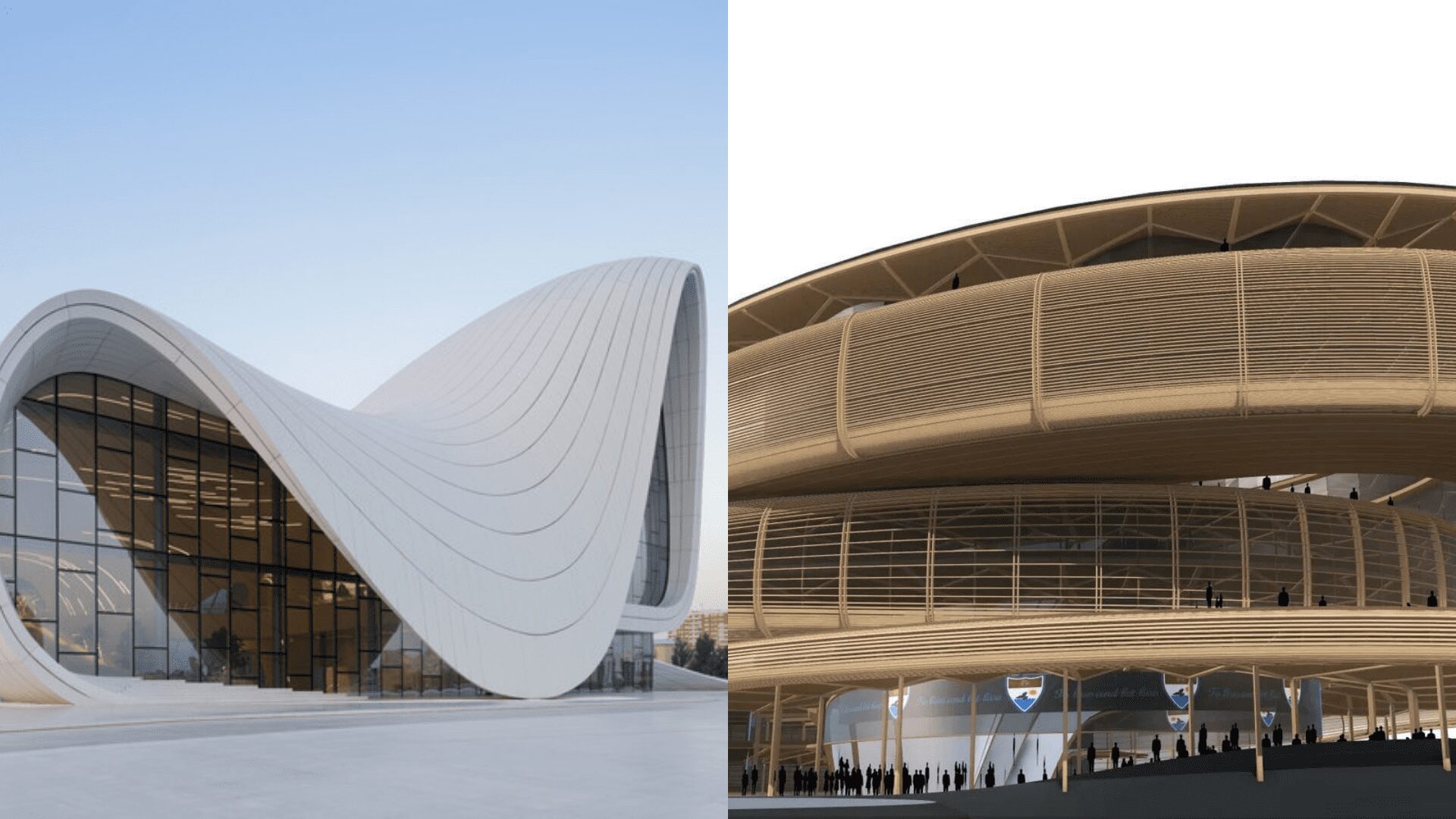 Take a look at the Heydar Aliyev Centre in Baku, Azerbaijan designed by ZHA (left). Its futuristic architecture in the physical architecture bears resemblance to Liberland's architecture in the virtual world, particularly with the virtual City Hall building (right).
Not only is the city cutting-edge in terms of its design and location in the metaverse, but it is also trying to break barriers with its policies and values. ZHA is designing the Liberland Metaverse to focus on self-governance, spontaneous order, and only a few rules and regulations.
These values are not completely made up of the designers' and architects' creativity. The Liberland Metaverse mimics the borders and ideals of the Free Republic of Liberland, a micronation founded in 2015 by Czech politician Vit Jedlicka. Liberland's 2.7-mile territory lies between Serbia and Croatia which is disputed land claimed by neither country. Even though the micronation is not recognized by any other country and has no infrastructure or people, it does have 7,000 approved residents, 700,000 applications, a national flag, anthem, and currency.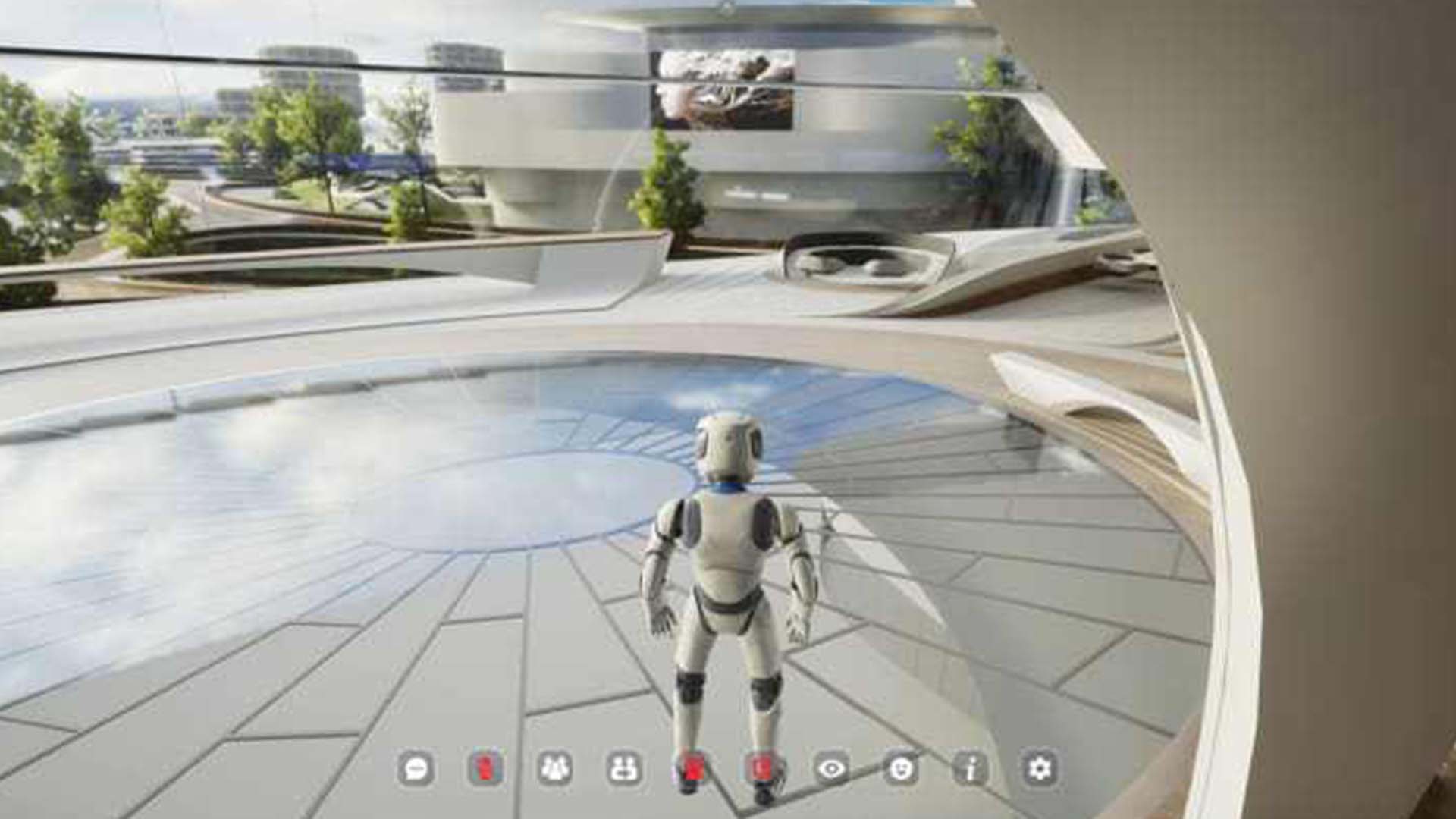 Though the metaverse is currently still in the planning stage of development, Schumacher is convinced that these virtual cities will become more commonplace as the world continues to adapt to the digital environment. As Liberland's principal architect Patrik Schumacher explained to Architectural Digest:
"The time is ripe, technologically, economically, and socially, for shifting more and more of our productive lives into the metaverse. The metaverse is just starting to show its potential to empower true global collaboration with global borderless participation."
Once it is fully created, ZHA envisions the Liberland Metaverse as a free-standing virtual reality realm and the go-to site for networking and collaboration within the Web 3.0 industry. The metaverse world seems to be ready to welcome Liberland with open arms—it has already built up a following of over 600,000 citizens eager to get started.