South by Southwest (SXSW) takes place every spring in Austin, Texas to celebrate the convergence of tech, film, music, education, and culture. During SXSW, a competition called Pitch is held to showcase startups' innovative, new technology to a panel of expert judges. According to SXSW, from 2009 to 2021, 572 companies have participated in SXSW Pitch, with over 82 percent receiving funding and acquisitions of over $14.5 billion.
This year's SXSW Pitch took place from March 12 to March 13 and featured 45 interactive technology startups from 9 different categories: Artificial Intelligence, Robotics & Voice, Enterprise & Smart Data, Enterprise & Smart Data, Enterprise & Smart Data, Future of Work, Health, Wearables & Wellbeing, Innovative World Technologies, Smart Cities, Transportation & Logistics, and Social & Culture. Here are our picks for some of the most innovative startups showcased at SXSW Pitch 2022.
SAVRpak
Using the laws of thermodynamics, SAVRpak's patented technology extracts and traps moisture away from food. It is a small sachet constructed from plants engineered to keep food fresh longer, and it is biodegradable and without chemicals. SAVRpak's goal is to keep takeout and delivery fresh and crispy and to extend the shelf life of produce.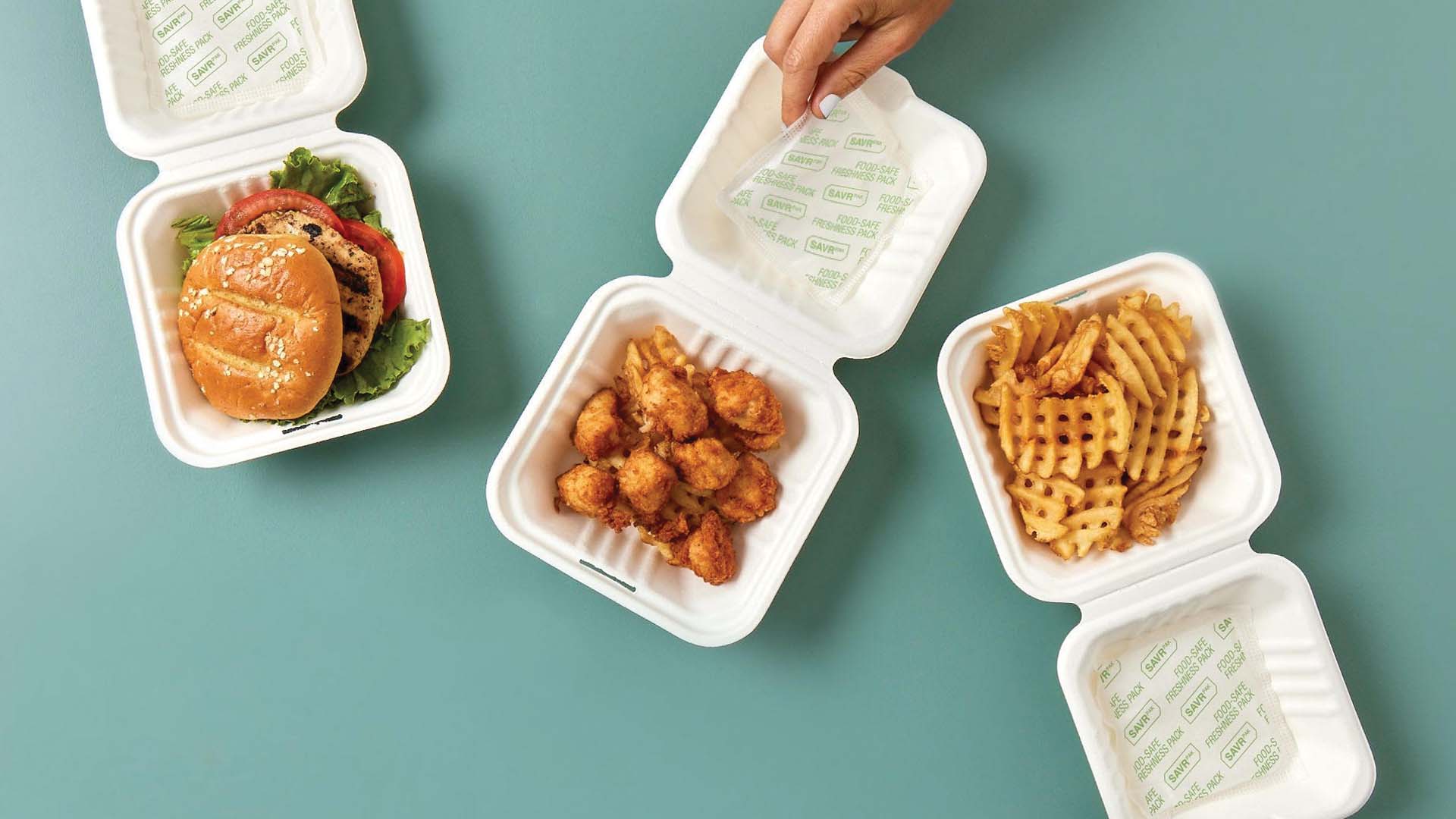 To use the pack, you simply have to peel and stick. Peeling the wax paper off of the pack exposes the food-safe adhesive that you then stick to the top inside cover of your food container. Put the lid on, seal it up, and voilà—fresh food! As SAVRpak president, Scott Nelson, told Tomorrow's World Today,
"We live in an off-premise food delivery world where most of the food (and it's containers) do not travel well.  Our science is a game changer, and will keep food as it was intended to be."
Hilos
Innovative shoe startup Hilos won the coveted "Best in Show" award at SXSW 2022, and it's easy to see why. Using generative design and 3D printing, Hilos has created digitally crafted shoes. The shoes are created on-demand after a customer's purchase, eliminating unnecessary waste, overstock, and out-of-stock.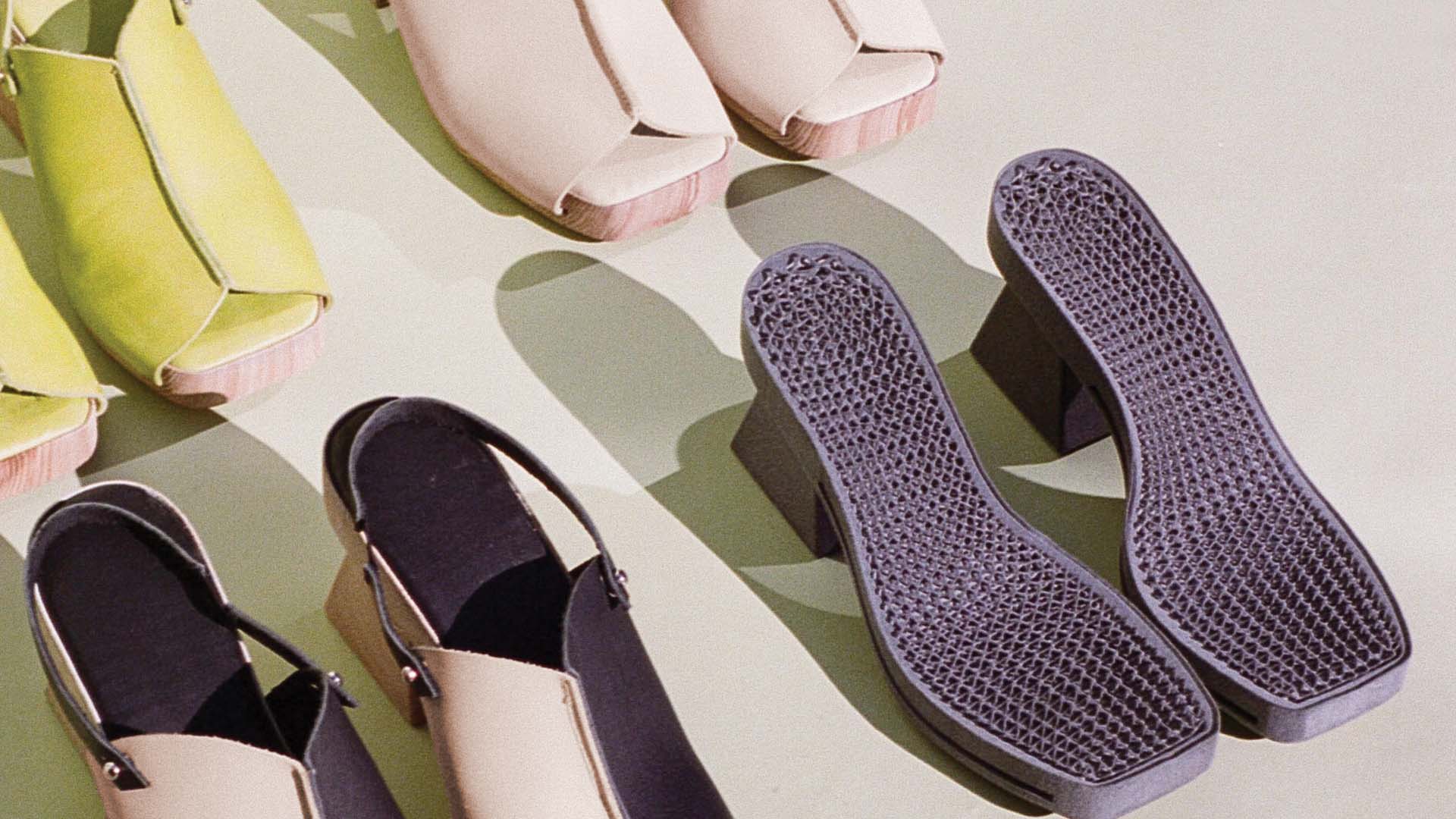 Additionally, the traditional insole, midsole, and console are combined into a single 3D-printed platform, and every part of the shoe is designed to be disassembled and repurposed for a second life; both of which allow for complete recyclability. According to Hilos, these shoes provide a 99 percent reduction in water and 48 percent reduction in carbon dioxide, as compared to traditional manufacturing. If saving the environment wasn't enough, Hilos' shoes look good too!
Kiro Action
Kiro Action creates modern flex housing that can be set up within hours with no special machinery or heavy equipment. It can be put up practically anywhere from a backyard to an empty field to a parking lot. It can be used as anything from a yoga studio or an office space, but Kiro Action's ultimate goal is to provide structures for refugees, migrant farmer housing, disaster relief, and those experiencing homelessness. The homes are provided at cost or gifted to non-profits that are dealing with social good through corporate partners; the homes include a bathroom and kitchenette if used for social good use.
The Kiro Glass House currently comes in three different sizes: Small (8ft wide by 12ft long), Medium (8ft wide by 16ft long), and Large (12 ft wide by 16ft long). It can be disassembled and moved to another location, and it can be powered by connecting the outdoor wire to an existing power source. In 95 percent of the country, it doesn't need a permit. The homes are Made in the USA, delivered, and set up by the team at Kiro Action within 45-days.
As Sam Haytham, the founder of Kiro Action, told Tomorrow's World Today,
"What we've tried to do here at Kiro Action is create a social good enterprise blurring the lines and addressing multiple issues and consumer needs with the same building platform… For consumers, we created a Glass House that can be used to expand the footprint of a home with no permitting or contractor headaches. For companies, we can create pop-up hotels and response to a natural crisis for insurance companies, such as a wildfire or hurricane, when someone loses a home. With our true business, we are tackling the homeless and poverty alleviation market with a true product that is dignified, cost-effective, scalable and can be used today."
HOPE Hydration
Have you ever trekked around a city searching for water fountains but had to settle for the polluting, expensive plastic water bottles? Water-tech startup HOPE Hydration is trying to prevent that with their smart-city water fountains, the HydroStation. By building a global network of hydro stations, HOPE wants to push cities to be plastic-free.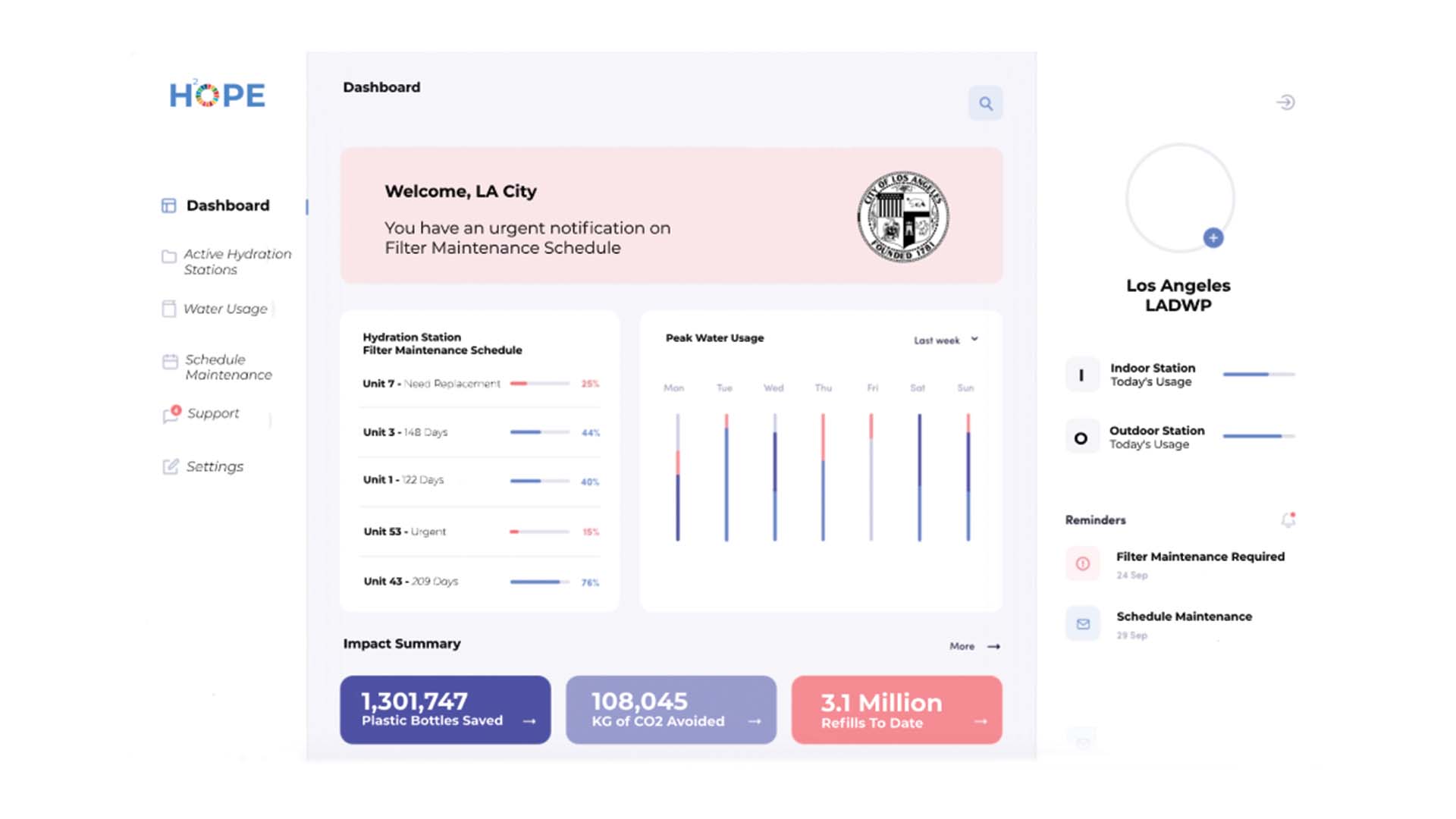 Additionally, HOPE's next-gen water dashboard features real-time tracking of water usage, maintenance, impact, and more to further power next-gen urban technologies. As HOPE's founder and CEO, Jorge Richardson, says
"Instead of asking 'How do we produce a bottle that uses less plastic', what does the world look like with no plastic at all? That's the world we are building…We are building a future where, for the first time, water and your other favorite drinks are readily accessible, waste-free."
Sonavi Labs
The winner of SXSW's Health, Wearables & Wellbeing category, startup Sonavi Labs is on a mission to improve patient outcomes globally. By combining advanced acoustic technology with clinically proven diagnostic AI software, Sonavi Labs created Feelix. Feelix is a telehealth system that features apps and patented hardware embedded with diagnostic software capable of diagnosing and remotely managing respiratory diseases. Feelix can identify abnormalities in seconds by listening to the sounds of your body.
This AI-powered technology can be used by clinicians, health workers, patients, and parents alike; it is just as simple as the traditional stethoscope. Feelix also connects the most remote communities to the best care to create technology that is affordable, user-friendly, and accessible for all levels of education and socioeconomic status. 
Action Face
The winner of SXSW 2022's Entertainment, Gaming & Content category, Action Face is the first 3D scanning app that instantly transforms users into 3D action figures that they can customize and purchase.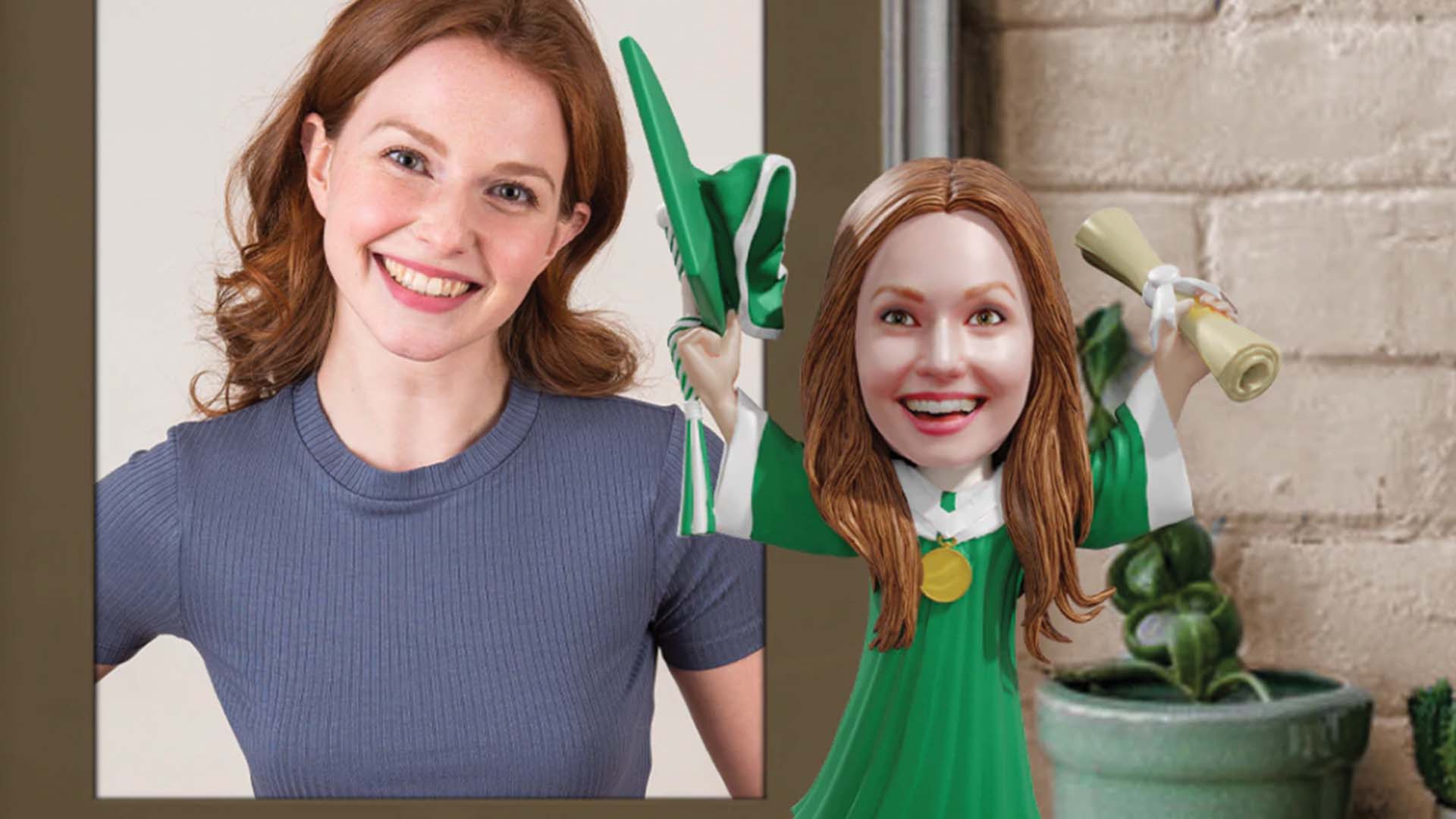 The process is easy and affordable—users download the Action Face 3D Scanner app, take a quick 3D face scan, customize the scan with specific themes, hairstyles, body styles, etc., and click 'Buy Figure'. Once the order is placed, users get a free 3D animation of their figure to share with friends. In about two weeks, their physical 3D action figure will be at their doorstep!