In many locations around the world, summer is the best time of year for outdoor activities such as wildlife spotting, hiking, bird-watching, forest bathing, and discovering rare and unique plant life. Simultaneously the hottest time of year in many locations, here are some essential travel accessories that will help you beat the heat and enhance your summer trips.
1. Cooling Sun Hat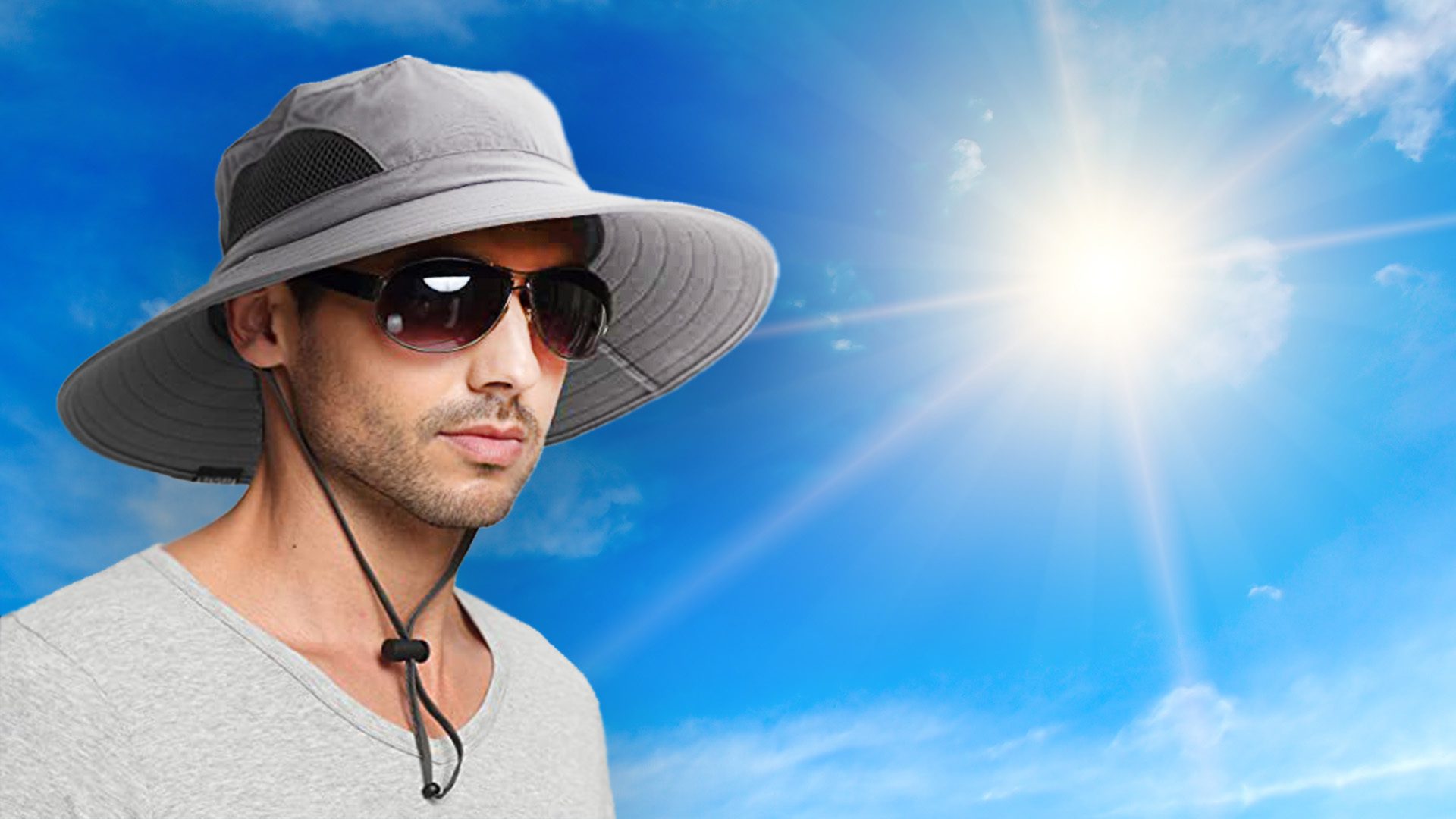 Keep yourself cool and protected from the sun during long summer hikes with this unisex sun hat from Einskey. Made with a sweat-wicking waterproof polyester material, the hat also includes a breathable mesh panel on either side which further limits sweat from gathering on your head. The wide 3.9-inch brim is highly effective at keeping the face completely protected from the sun and the hat even includes a built-in sweatband around the brim. It's designed to be easily foldable so that it doesn't take up too much room in your suitcase or beach bag. It's also adjustable with an elastic drawstring and additional chinstrap so it will stay firmly fastened to your head even in the windiest locations. With more than 21,700 five-star ratings at Amazon, the EINSKEY Sun Hat is also 50% off, as of May 8.
2.
Windproof Travel Umbrella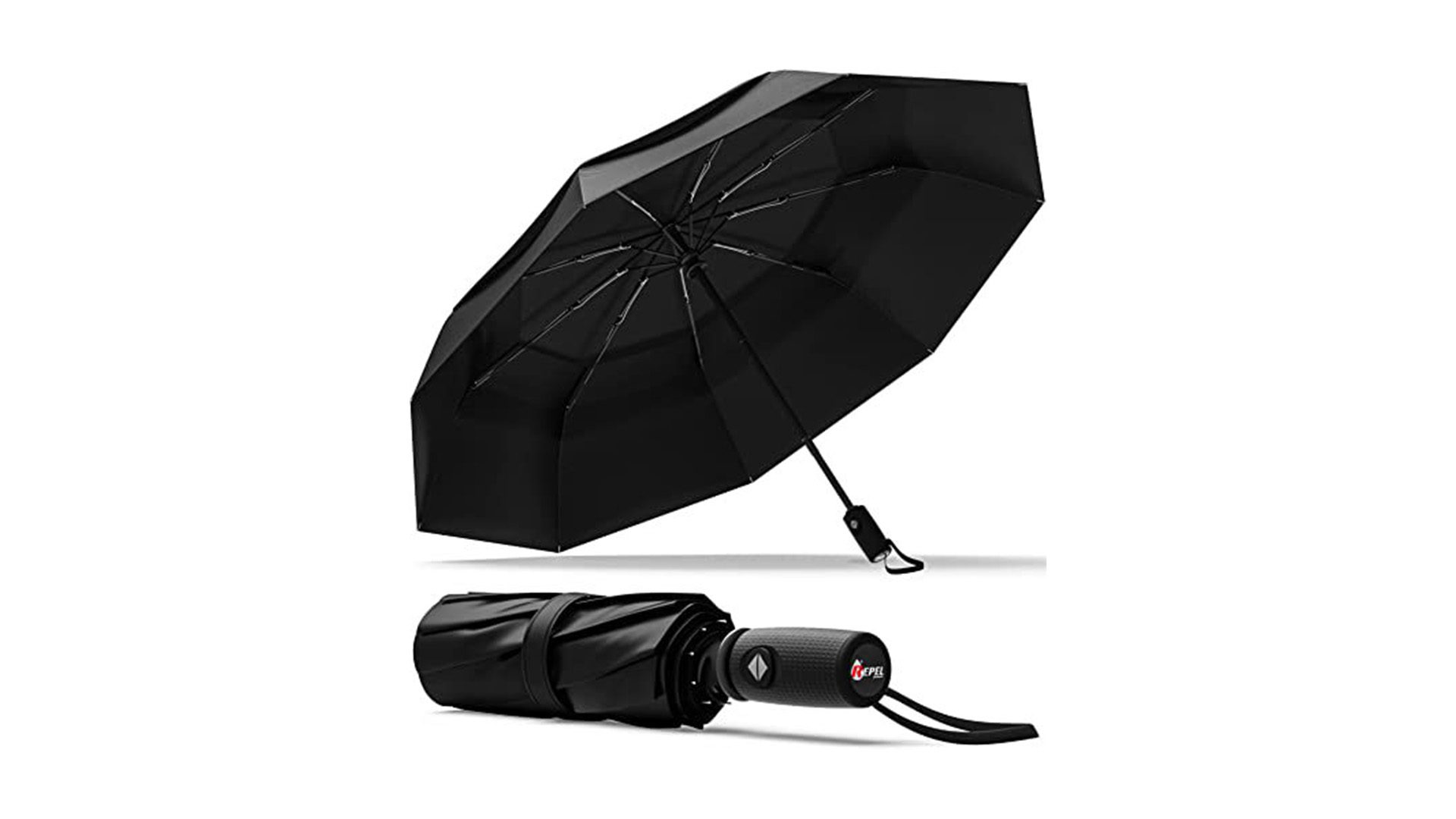 While many locations typically have less rain in the summer than in spring, others get quite a bit of rain during the summer months. Selected as the top umbrella for wind and rain by NY Times reviewers. It has a durable nine-rib design that's, "as sturdy as umbrellas that sell for more than twice as much." The Repel Umbrella folds up to an 11½-inch long, 14-ounce package and, at the touch of a button, it expands to a 37-inch-diameter canopy which will easily keep your head and torso protected from the rain.
3.
Portable Toiletry Bag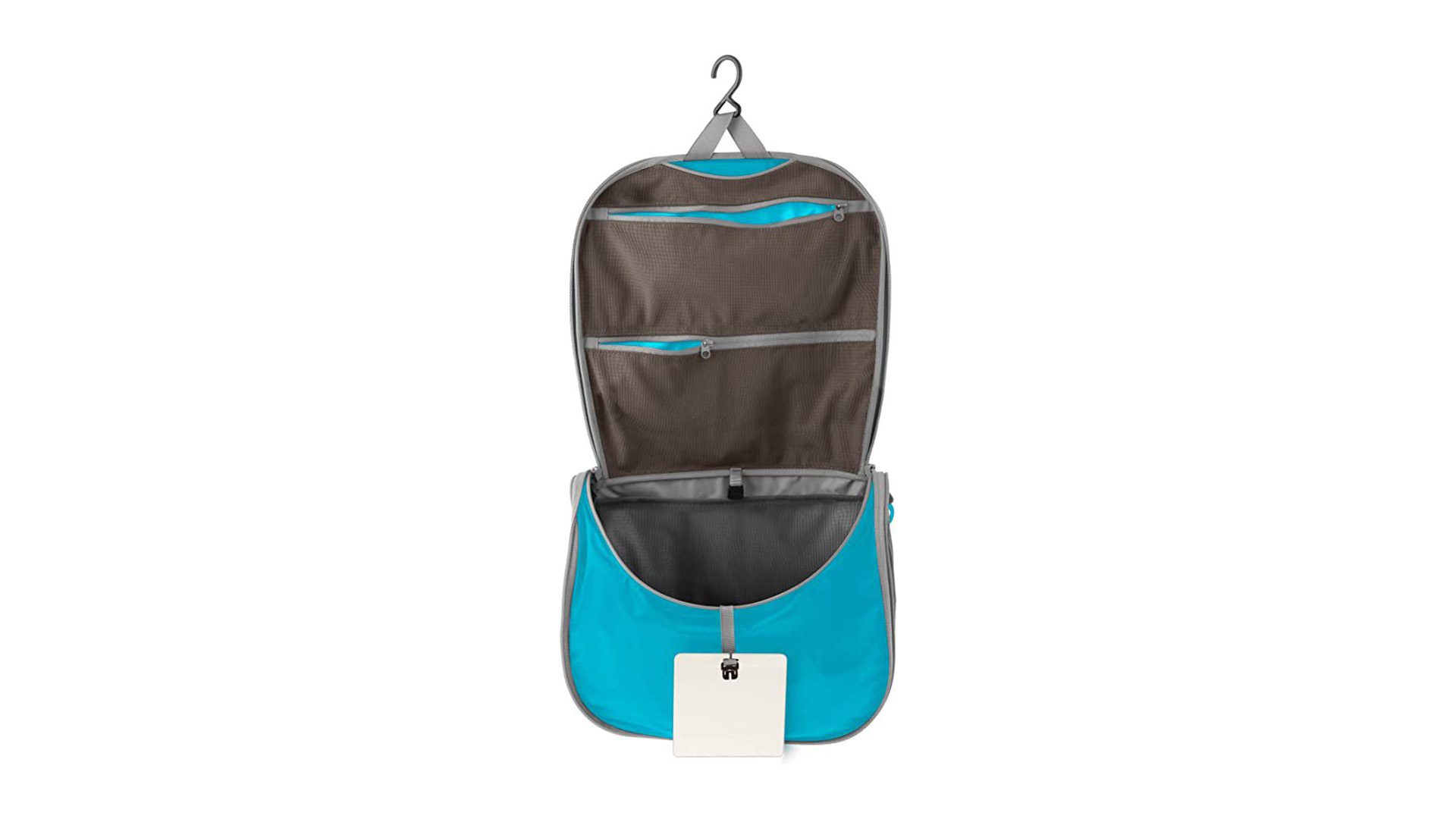 Perfect for anything from a summer camping trip or a beach trip with outdoor showers, this portable toiletry bag is durable, spacious enough to fit a week's worth of toiletries, and compact enough to easily store in your suitcase, backpack, or laptop bag. It's made from an ultralight, Ultra-Sil Cordura nylon fabric that's water-resistant so you don't have to worry about ruining any items stored in your suitcase. The hook attachment and carrying handle make it easy to carry and hang up in any shower to create portable shelf storage. It also includes a shatter-proof mirror, two micro-mesh zip pockets, and a larger compartment perfect for storing bulky lotions body wash, or hair care products. Check out the Sea to Summit Toiletry Bag HERE.
4.
Portable Air Conditioner Fan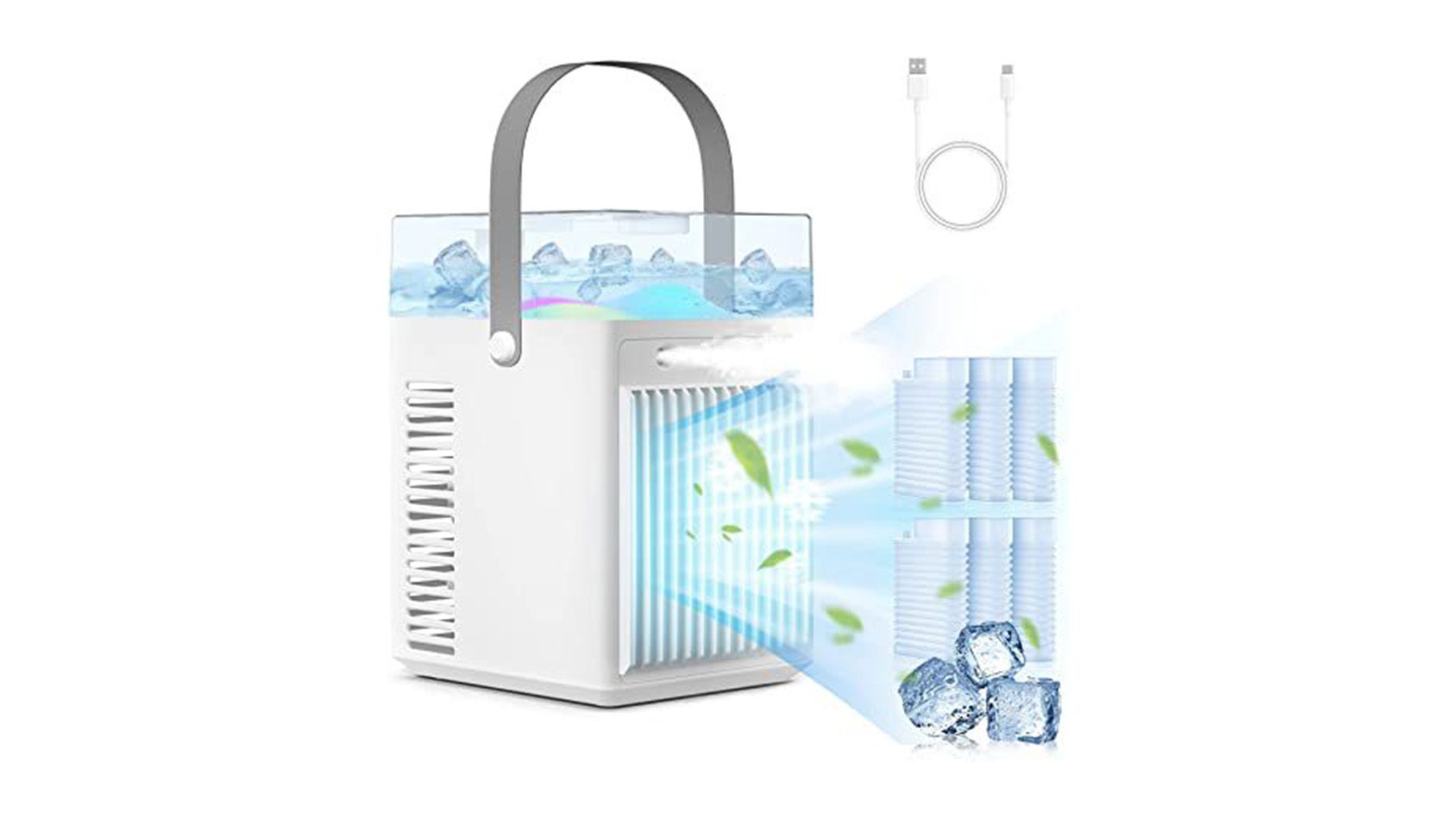 For travelers who have experienced an AirBnB or hostel in the blistering summer heat where air conditioning is either scarce or non-existent, you'll know why this portable air conditioning fan is a travel essential. It can be almost impossible to sleep in the summer heat conditions and, without a good night's sleep, it becomes much more difficult to enjoy summer activities planned for the trip such as hiking, swimming, or sunbathing on the beach. This portable travel fan is equipped with a powerful DC motor, 3 cooling ice boxes, and a 3-speed adjustable wind to meet a variety of cooling needs. Simply add water (or ice water to increase the cooling effect) to the 730 ML large humidifier water tank and the surrounding area will be cooled for approximately 5-8 hours. Buy it HERE.
5.
Cell Phone Camera Lens Kit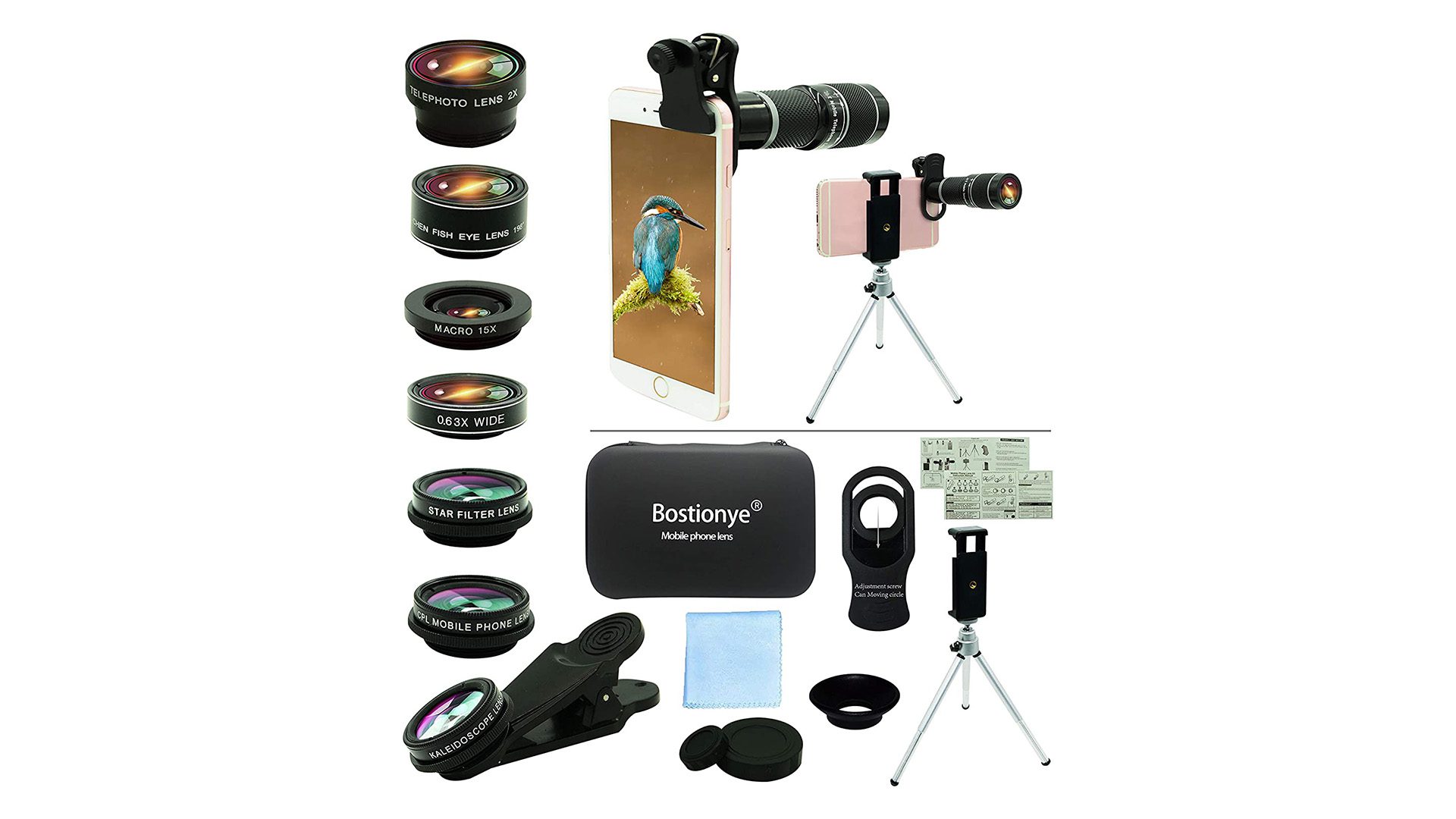 Summer travel is the perfect time for wildlife spotting and nature hikes, so ensure you always have a cell phone camera lens kit handy. Give your photos the professional quality of a wildlife photographer without the hefty price tag by using these easy-to-attach camera lenses that clip right onto your iPhone. The lenses will not only allow you to zoom in with a higher quality of the phone's zoom feature, but they can also capture professional effects such as wide-angle, fisheye, kaleidoscope, etc. Find out more HERE.
As an Amazon Associate, Tomorrow's World Today may earn from qualifying purchases linked in this post.