California is experiencing a massive superbloom, which is a rare botanical phenomenon where an unusually high proportion of flowers sprout at the same time. The 2023 superbloom is expected to be so bright in April and May that it will be seen from space.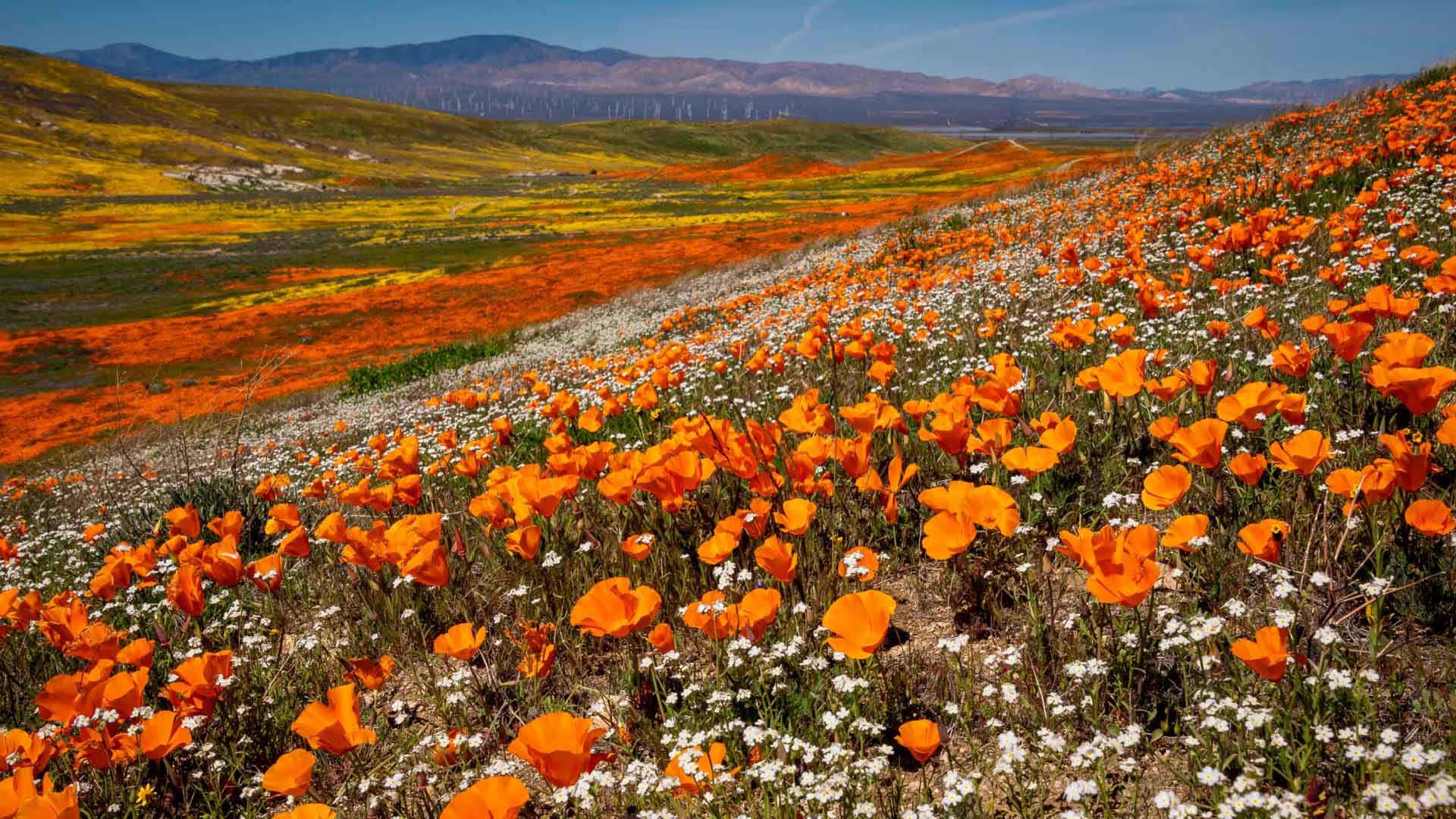 What is a Superbloom?
Many conditions must fall perfectly into place for a superbloom to occur. Following years of drought conditions, the desert land must receive a large amount of rainfall in the autumn and winter that can soak the soil and reach any dormant seeds. The amount of rainfall needed is very specific—too much water can wash seeds away, and too little water causes the plants to dehydrate and die. 
A good stretch of warm weather must follow the rainfall so the soil can be warmed slowly over several months. The desert must also have enough cloud cover to shield the soil from excessive daytime heat and freezing overnight temperatures. Finally, the desert must remain undisturbed by damaging winds or other harsh elemental encounters.
Peak superbloom season typically occurs every few years around the beginning of spring. However, buds may start to pop up around mid-February and can last through June. The phenomenon can occur wherever wildflowers bloom but often pops up in California and the Southwest region of the United States. South Africa and Chile's Atacama Desert have also seen spectacular superblooms in the past decade.
California's massive spring superbloom is now underway 😍🌼 Here's where to see it in + around the Bay: https://t.co/TRlbZ9v74C pic.twitter.com/wZ9JK96JPX

— DoTheBay (@DoTheBay) April 3, 2023
Superbloom in 2023
This year, California saw an abundance of rain, which fell relatively consistently since late autumn. Because this rain followed a year of severe drought, experts accurately predicted that a superbloom will cover the state. 
The best places to see the superbloom are national and state parks in California and the American Southwest, such as Joshua Tree, Death Valley, Mount Tamalpais, and Lake Elsinore. However, if you are visiting the superbloom this year, take caution and tread carefully. The most recent superbloom in 2019 was so popular that visitors trampled and picked flowers in some areas. To prevent this damage, some state officials have been preparing for this massive uptick in tourists.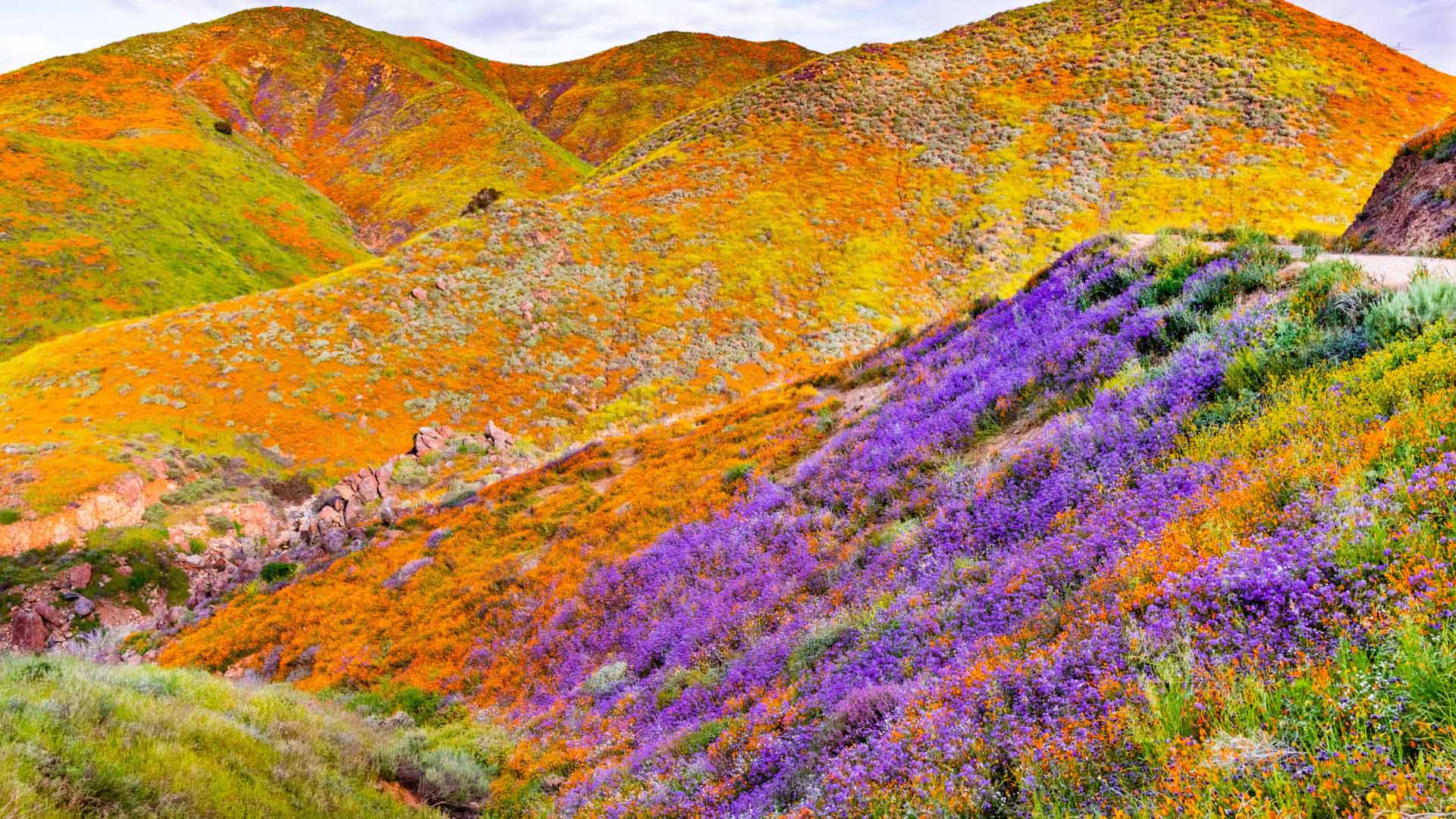 For example, officials in Lake Elsinore, a city about 55 miles southeast of Los Angeles, tried to get ahead of the superbloom chaos this year. Walker Canyon, where tens of thousands of people flocked to during the 2019 California superbloom, has been closed off for the season to prevent damaged flowers and disrupted wildlife. In a press conference, Lake Elsinore's Mayor, Natasha Johnson, stated, "In an effort to maintain the safety of public land and wildlife, today I am announcing that Walker Canyon will be closed to all visitors."