For nature-loving travelers, one of the best travel experiences is booking a stay at a nature resort. Built and designed to allow both comfort and an immersion in the natural landscape, here are some of the best new nature resorts in 2023.
1.
 Olinto

— Ouirgane, Morocco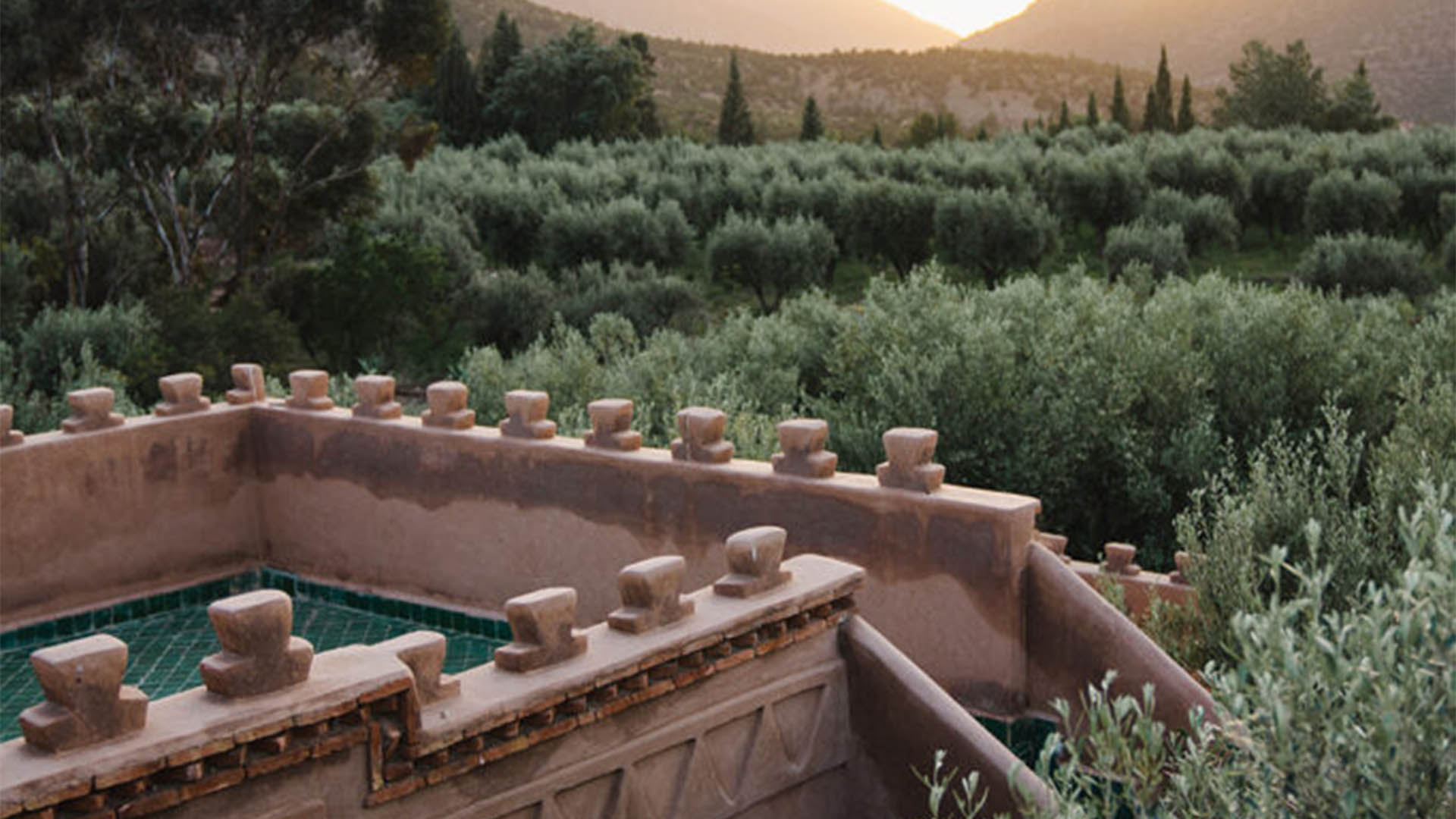 Tired of the bustling city life, the Italian owner of Olinto, Fabrizio Ruspoli di Poggio Suasa, sold his hotel La Maison Arabe in Marrakesh and bought a farm in the Ouirgane Valley approximately one hour South. The elegant getaway is enveloped by the Atlas Mountains which includes nine guest houses, three of which have heated infinity pools on their rooftop terraces. The properties are surrounded by 10 acres of olive groves, gardens, and wisteria. The Morrocan-Mediterranean restaurant uses herbs and vegetables grown on-site in its delicious dishes.
2.
andBeyond

Grumeti Serengeti River Lodge — Tanzania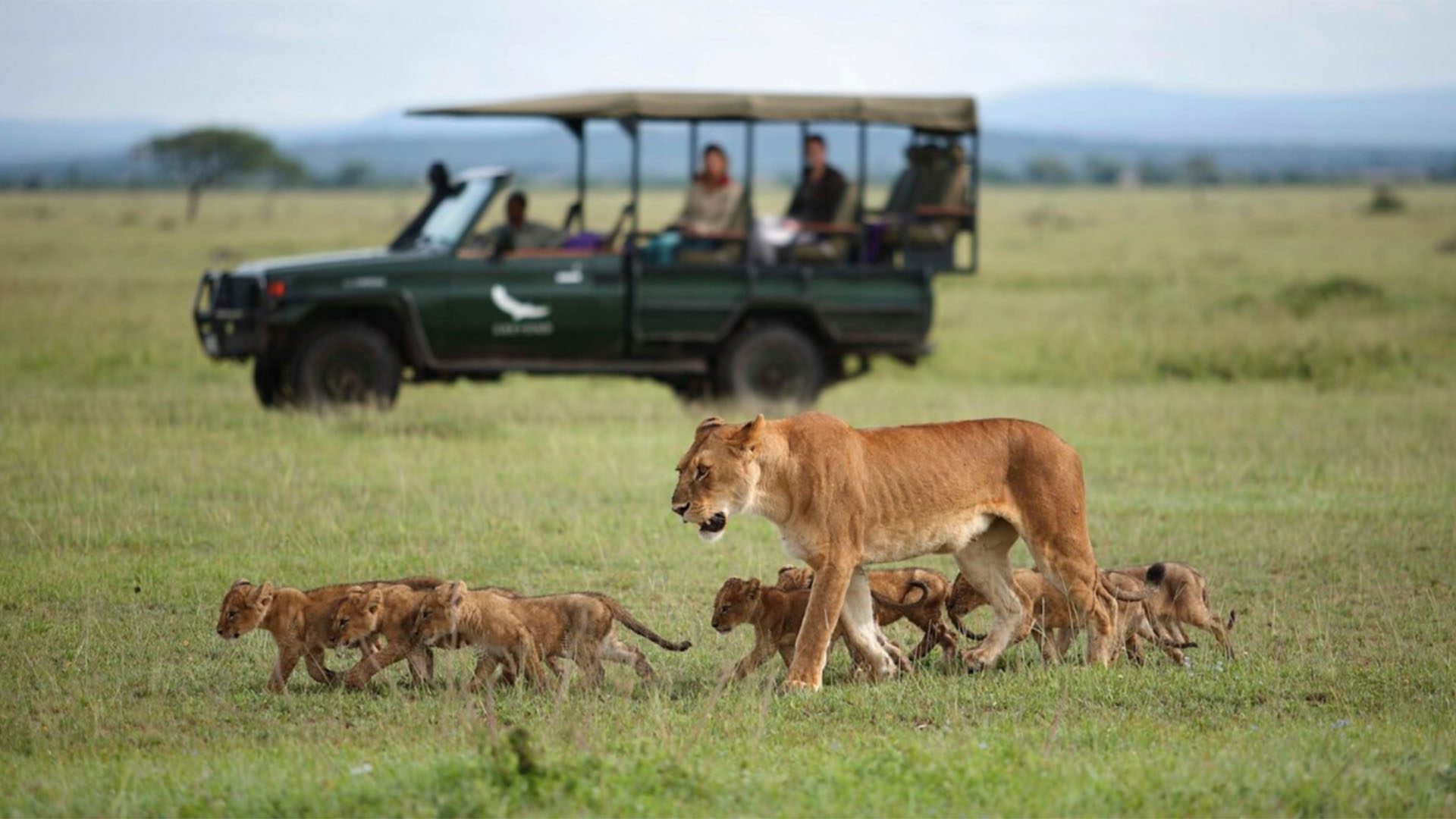 In April 2020, flooding caused the Grumeti River to overflow and destroy this Tanzanian lodge to the point where it required a complete rebuild. Working with the original designers, Fox Browne Creative and Jack Alexander, they created a property that blends seamlessly with the surrounding natural landscape. Low-slung buildings follow the bow of the river and each of the 10 semi-tented suites contains floor-to-ceiling windows. There is also a veranda that overlooks the water, where visitors can spot crocodiles and hippos splashing around. On game dives, guests may have the opportunity to spot rare black-and-white colobus monkeys, which can't be found anywhere else in the Serengeti.
3.
Duke's Camp

— Okavango Delta, Botswana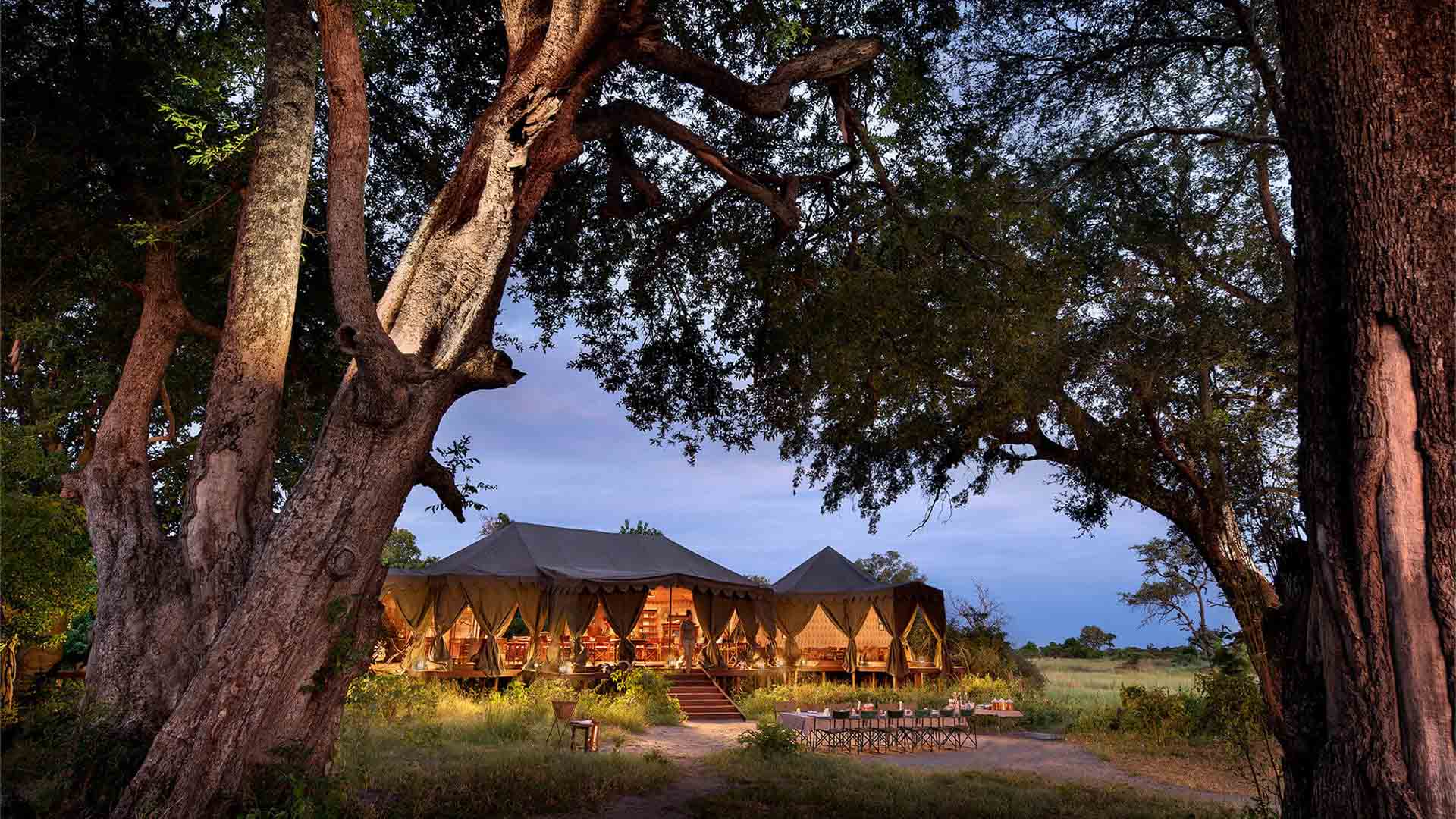 The newest property from the safari company, Natural Selection, is a 220,000-acre private concession land in the Okavango Delta. The property, Duke's Camp, includes a collection of eight canvas tents raised on wooden decks. The site is located on the delta's Kgao Island, which is an ideal location for spotting the region's herds of wildebeest. Guests also have opportunities to spot prides of lions, elephants, sable antelope, and brightly colored birds such as the little bee-eater or lilac-breasted roller. The area also offers sightseeing in a traditional mokoro (dungout canoe) over the vast natural landscape of the Okavango.
4.
Under Canvas

Bryce Canyon — Utah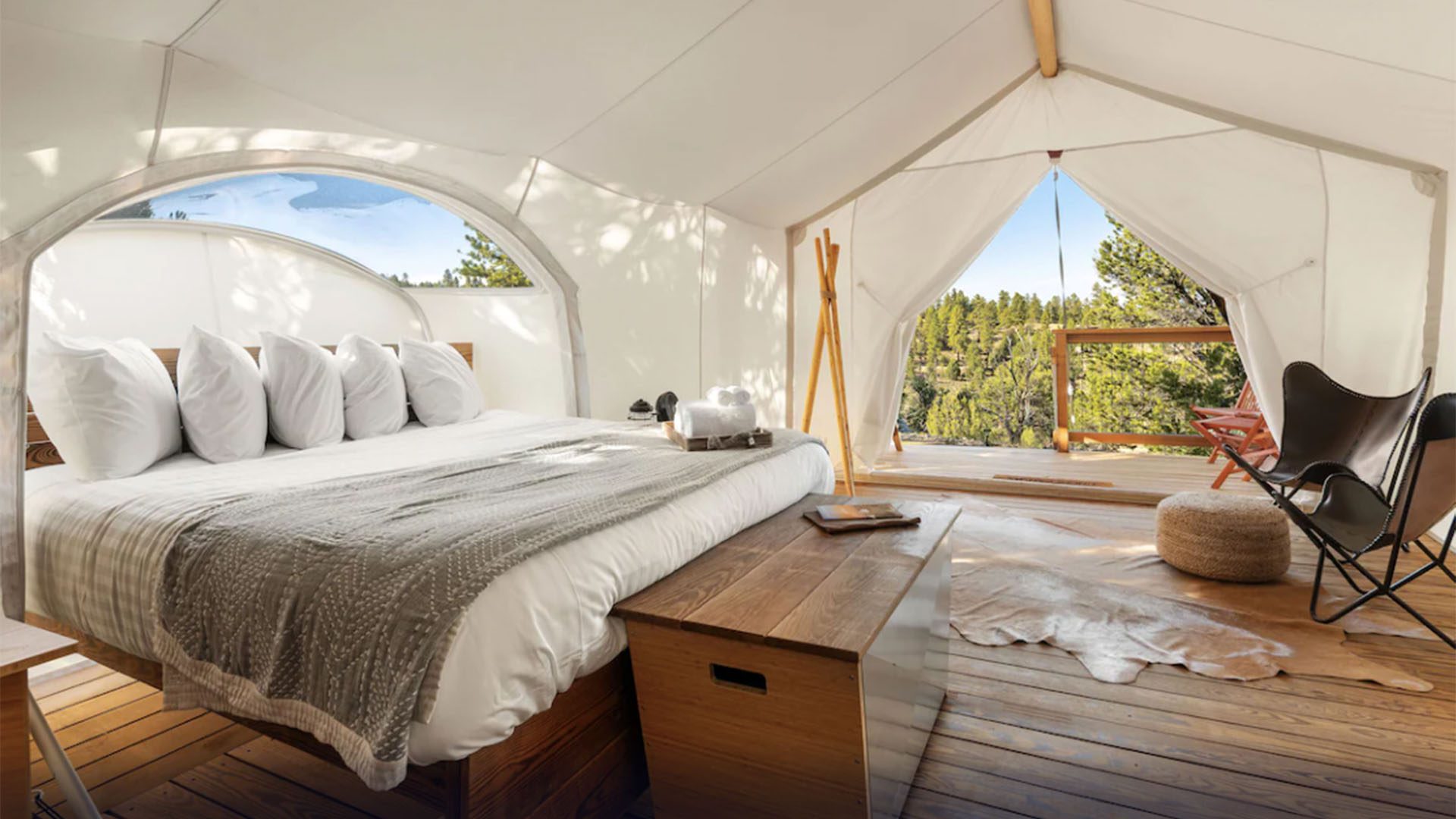 Located 14 miles from Bryce Canyon National Park in Utah, the newest property from the Under Canvas glamping brand. With a design that feels like a family-friendly outdoor resort, the site includes fifty elevated platform tents spread across 700 acres of land. The landscape is full of sweet-smelling ponderosa pines and gravel trails for walking or riding an electric golf cart. The property is not only an excellent site for experiencing nature-driven activities, but it's also environmentally sustainable as it's completely solar-powered and the tents include pull-chain showers to reduce water waste.
5.
 Lolebezi

— Lower Zambezi National Park, Zambia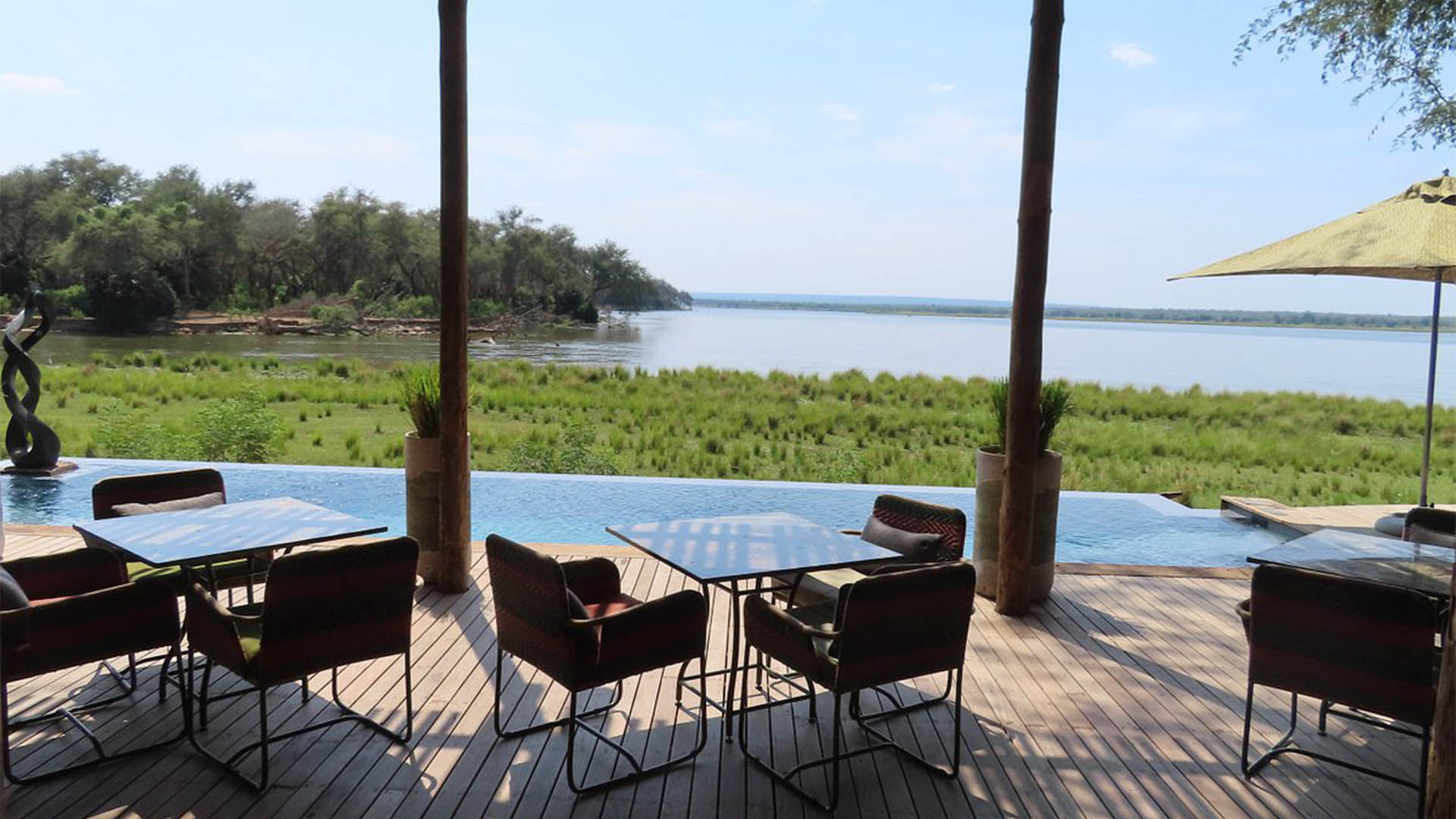 This eight-suite lodge from African Bush Camps is tucked into a remote concession in Lower Zambezi National Park. Each of the standalone accommodations is clad in glass, which provides guests with beautiful views of the Zambezi River. The design of the accommodations incorporates details of Zambia's land and culture, including patterned rugs designed by local artisans and bronze statues which resemble native winter thorn seed pods. Another excellent nature resort for spotting wildlife, with monkeys, elephants, and hippos roaming freely among the landscape and river nearby. Nature enthusiasts can also end the day in the Circle of Light, a suspended wooden walkway built around a giant winter thorn tree that allows for a spectacular view of the Zambia landscape.