When Hurricane Ida, a Category 4 storm, came ashore on August 29, its 150mph winds tied it for the fifth-strongest hurricane to ever hit the mainland U.S. The storm ravaged a great deal of infrastructure and housing, including Louisiana's underfunded and neglected network of underground water pipes.
According to the Louisiana Department of Health, 191 water systems experienced water outages due to severed pipes, broken treatment units, and/or power outages; some systems will take two to three months to work again. Uprooted trees and severe winds blowing the roof off of treatment plants damaged the water pipes.
While Ida was a major wake-up call for Louisiana's infrastructure, citizens of Louisiana have been aware of their low-quality water pipes for decades. 58% of drinking water infrastructure in Louisiana was built before 1960, and 20% of water systems in the state are not up to code. Additionally, a study released in March by the Environment America Research & Policy Center graded Louisiana an "F" grade for their efforts to eliminate lead from school drinking water.
In March, President Biden visited Louisiana and announced that his infrastructure plan includes money to cover 80% of the cost of replacing aged lead pipes and service lines for municipal water systems. Biden is seeking $50 billion to make infrastructure better able to withstand storms, winds, and flooding. As clear from Hurricane Ida's damage, new infrastructure and water pipes cannot come soon enough.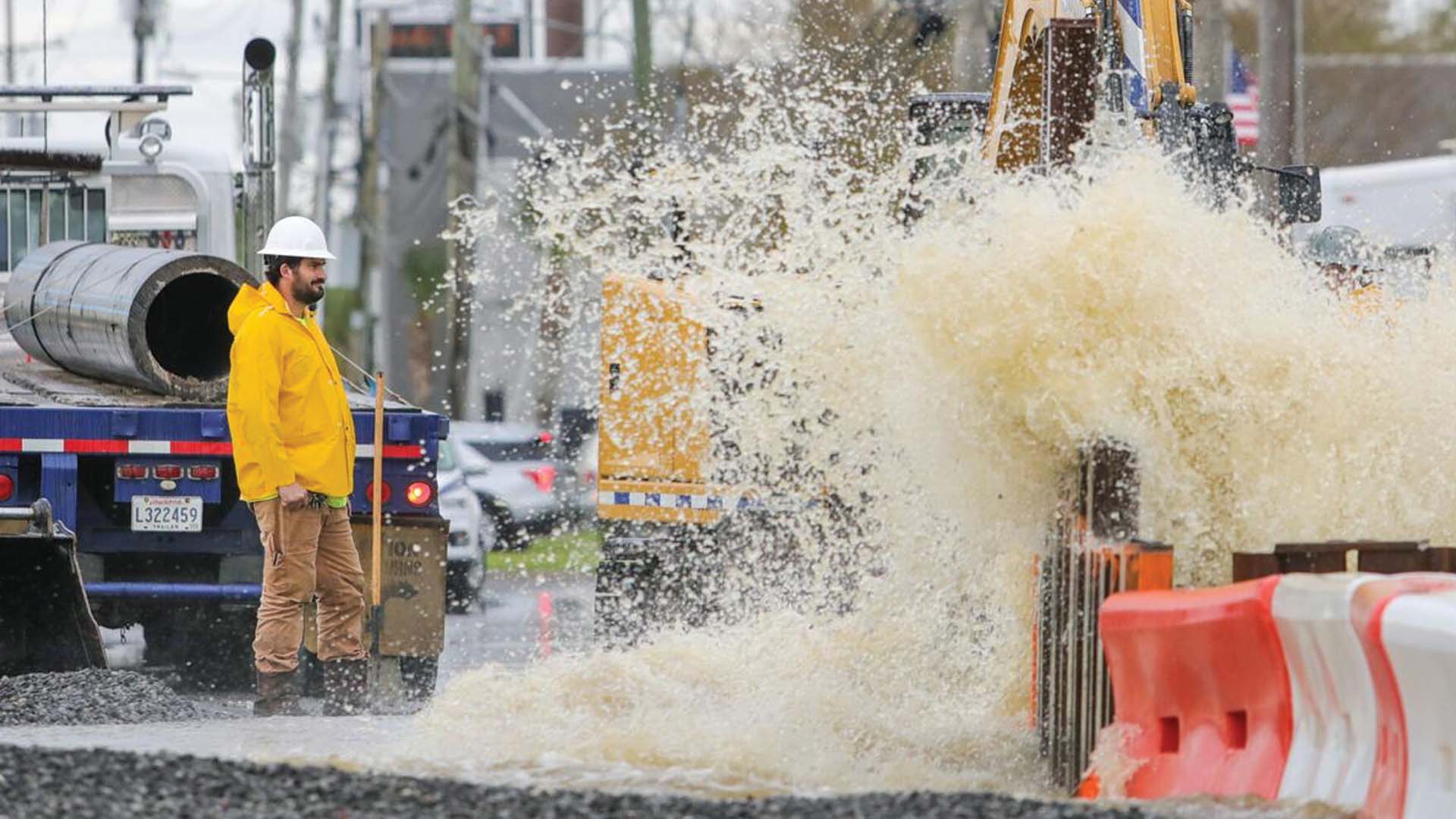 Furthermore, Louisiana is not alone in its water problems. There is a water main break every two minutes, with an estimated 6 billion gallons of treated water lost each day in the U.S. That's enough to fill over 9,000 swimming pools each day. Many towns have taken actions to prevent further water main damage from natural disasters and aging pipes by switching their pipe system to ductile iron pipes. These pipes are more durable, more resistant to corrosion, and last much longer than other pipes. Additionally, they are made from 90% recycled material.
For example, Portland's Water Bureau is proactively switching over 31,700 feet of dated cast-iron pipes to the more durable ductile iron pipes before more of them break. Additionally, Coachella Valley in California decided to choose U.S. Pipe's ductile iron pipes because of their longevity and ability to withstand a certain level of earthquake and seismic resistance. While no concrete plans have been made yet, switching to ductile iron pipes could save Louisiana (and other states) billions of dollars by not having their water systems break so easily.
To watch ductile iron pipe be made and installed, stream Tomorrow World Today's "Pipe Dreams" on SCIGo and Discovery GO!