With Congress passing the CHIPs and Science Act in 2022, many companies have announced initiatives to boost domestic chip manufacturing. What effect will this have on the American chip industry in 2023?  
CHIPs and Science Act
The CHIPs and Science Act was passed in July to increase American semiconductor research, development, and production. The bill appropriated $54.2 billion for subsidies to build and support chip plants and research, including $39 billion in domestic manufacturing incentives. Companies will be able to officially apply for funding in February 2023, and the awards will be announced on a rolling basis. 
The White House added that the law will "…ensure the United States maintains and advances its scientific and technological edge." For example, it will establish a technology, innovation, and partnerships directorate at the National Science Foundation to strengthen fields like advanced energy technologies and biotechnology. Additionally, the act authorizes $10 billion to invest in regional innovation and technology hubs across the country, creating jobs and spurring regional economic developments. 
Company Investments
In 2022, many companies announced their plans to make investments in chip production, manufacturing, and research. For example, Intel announced in early 2022 its plans to spend $20 billion on two new chip production facilities near Columbus, Ohio. Intel broke ground on the facilities in September.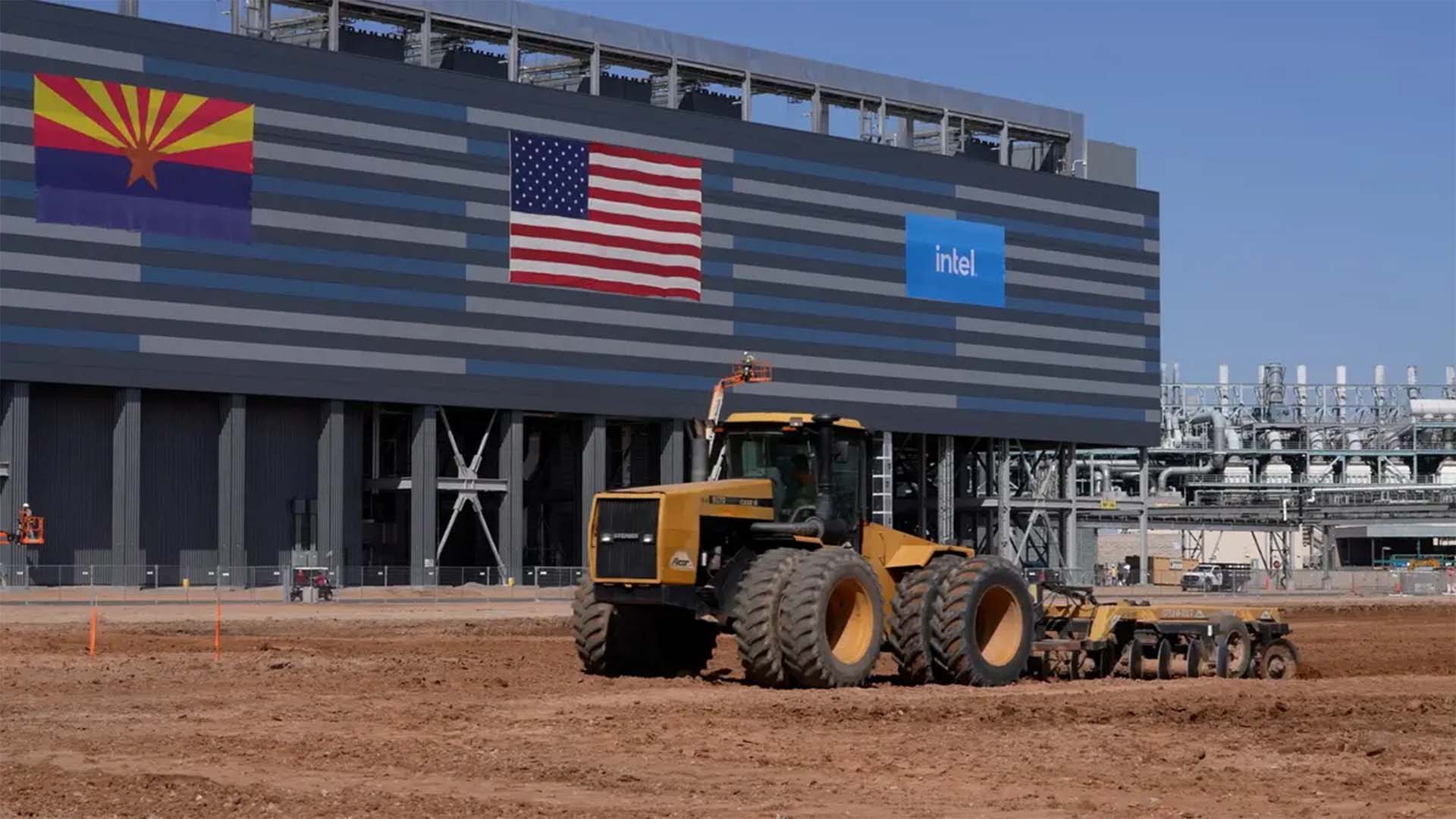 Micron also announced its plan to invest up to $100 billion over the next 20 years to build a new megafab (a chip-making site) outside of Syracuse, New York. Site preparation work will start in 2023, with construction beginning in 2024. Additionally, Samsung Electronics has floated the possibility of increasing its $17 billion investment in chip production in Austin, Texas to up to $200 billion on 11 plants in the area.
Spotlight on TSMC
One company making headlines in America's chip production industry is Taiwan Semiconductor Manufacturing Co (TSMC), the world's biggest contract chip maker. In December 2022, TSMC announced that it will triple its investment in the United States. Specifically, the company will increase its investment in Arizona, where it is currently building a $12 billion chip facility, to $40 billion to build a second Arizona plant.
According to TSMC, the plants will create more than 10,000 high-paying tech jobs, including 4,500 at the plants themselves. The first plant will begin production in 2024 and will produce 4-nanometer chips, the chips currently used for the iPhone 14 Pro processor. 
The second plant, with operation projected to begin by 2026, will be the first plant in America to make 3-nanometer chips. 3-nanometer chips are the most advanced chip available now; the smaller the nanometer, the more powerful the chip. Apple, AMD, and Nvidia have already announced that they will be using the 3-nm microchips produced at this plant once production begins. 
As Tim Cook, Apple's CEO, stated at a TSMC event in December, "We work with TSMC to manufacture the chips that help power our products all over the world. And we look forward to expanding this work in the years to come as TSMC forms new and deeper roots in America."
2023 Chip Industry Outlook
After an eventful 2022 of the continuing chip shortage and new factory announcements, the industry now looks at the year ahead. After surveying 151 semiconductor executives, KPMG LLP and the Global Semiconductor Alliance revealed that 81 percent of executives project that their company's revenue will grow over the coming year. The executives cited the automotive semiconductor revenue to be the biggest driving factor in the semiconductor industry, along with wireless communications, the Internet of Things, cloud computing, and artificial intelligence. 
Deloitte's annual semiconductor outlook, however, anticipates that the year could act as a pause in the semiconductor industry, allowing it to recover from the chip shortage and prepare for the future. The report predicts, "In response to the higher cost of capital, inventory drawdowns from customers and the supply chain, and a decline in earnings, many chip companies are cutting costs, reducing employee headcount, and pushing out (but not canceling) capital expenditures for additional capacity."
Similarly, Gartner forecasts that the global semiconductor revenue will decline 3.6 percent in 2023 because of "…rapid deterioration in the global economy and weakening consumer demand."
While the exact trajectory of the semiconductor industry in 2023 and beyond is unknown, one thing is certain: America will have an increasingly large role in chip production and development. 
For more of the latest news, check out how motion capture suits can assist disease research, scientist's discovery of an emperor penguin colony, and the AI-powered digital twin of Earth's atmosphere.