Nature is many things- pure, omnipresent, universal. But it's also incredibly inspiring. Everyone from scientists to athletes finds inspiration from the great outdoors and the beauty of the world. Here are ten ways nature has inspired people.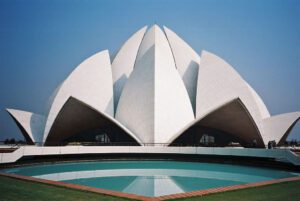 10: THE LOTUS TEMPLE
Located in New Delhi, this temple is inspired by the lotus, the national flower of India. It was designed by architect Fariborz Sahba and was first opened to the public in 1986. The Lotus Temple follows Baha'i scripture in that it has nine sides, achieved by using 27 marble "petals." It gives the temple its unique and memorable design without conforming to the traditional dome shape of other houses of worship.
9: CLAUDE MONET
During his lifetime, the French painter Claude Monet created many masterpieces depicting the beauty of nature. His Water Lilies series is still celebrated and held in high regard today. Of course, he alone was not inspired by nature; many painters have a landscape or two in their portfolio. Monet stands out for his Impressionist style and for promoting a more direct contact with nature when portraying it.
8: THE FORCE OF NATURE FASHION SHOW
A 2017 exhibit at the Museum at the Fashion Institute of Technology (FIT) was dedicated to how nature has inspired fashion since the 18th century. The "Into the Wild" section focused on animal prints, while "The Language of Flowers" was dedicated to (obviously) flora. Even the raw power of lightning was capture in a dress designed by Turkey artist Arzu Kaprol.
7: THE KRATT BROTHERS
Canadian brothers Chris and Martin Kratt have been entertaining and teaching kids since 1996. Their most popular show was Zoboomafo, centered on the Kratts and their mischievous lemur friend. While the show hasn't aired widely since 2004, it is fondly remembered for introducing a generation of children to different animals and regions of the world.
6: WALDEN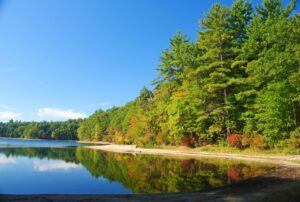 Henry David Thoreau's book Walden is often considered one of the more iconic pieces of American literature. Thoreau spent over two years living in a cabin near the titular pond, in hopes of understanding society through introspection. Whether he succeeded in that goal or not is up to the reader, but the resulting text is a fascinating study of the natural world.
5: FIREWATCH
This 2016 first-person exploration video game has not only won many awards for its engrossing story but for its stunning visuals as well. Set in the Wyoming parks of Yellowstone and Shoshone, the player traverses beautifully rendered trees, mountains, ponds, and other natural sights. The graphics are so striking that players have the option to have their in-game photos (taken with a camera item received early on) developed and mailed to them in real life.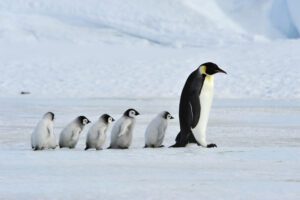 4: MARCH OF THE PENGUINS
Adorable penguins meet Morgan Freeman in this classic documentary. The 2005 film details the lives of emperor penguins and how they survive the harsh Antarctic environment. While the movie can be tragic and even a little graphic (the death of a chick is particularly heartbreaking), the focus on an underappreciated natural beauty is unparalleled.
3: QUAY: FOOD INSPIRED BY NATURE
This book by renowned chef Peter Gilmore details recipes used at his restaurant of the same name. His philosophy of "food inspired by nature" is on full display: edible flowers, surprising flavors, and other elements that bring to mind the great outdoors. At 288 pages, there's plenty for aspiring chefs to draw from to inspiration to create their own nature-filled feast.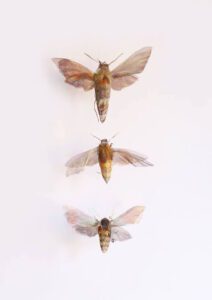 2: MICHELLE MCKINNEY
British artist Michelle McKinney uses metal to create otherworldly sculptures inspired by birds, leaves, and other elements of nature. The metal is cut and dyed by hand before being assembled into the finished pieces. What is truly remarkable is how translucent she is able to create the metal before turning something manufactured into an all-together natural experience.
1: BELLA LUNA/WALDORF TOYS
Using wood and other natural materials, Bella Luna Toys hopes to rekindle children's interest in nature. In an age where kids seemed locked away behind screens, their simple designs and outdoor toys encourage kids to reconnect with the world beyond their bedroom. Waldorf's Spring Collection features birds and flowers, making it perfect for sunny weather.
Follow our World of Inspiration on Instagram and release the creator in you!