Floral arrangements can be a tricky thing to master. The color palette matters, as does the meanings of the flowers and even any allergies the recipient might have… and for at least one artist, making sure your arrangement has enough legs is also in important factor.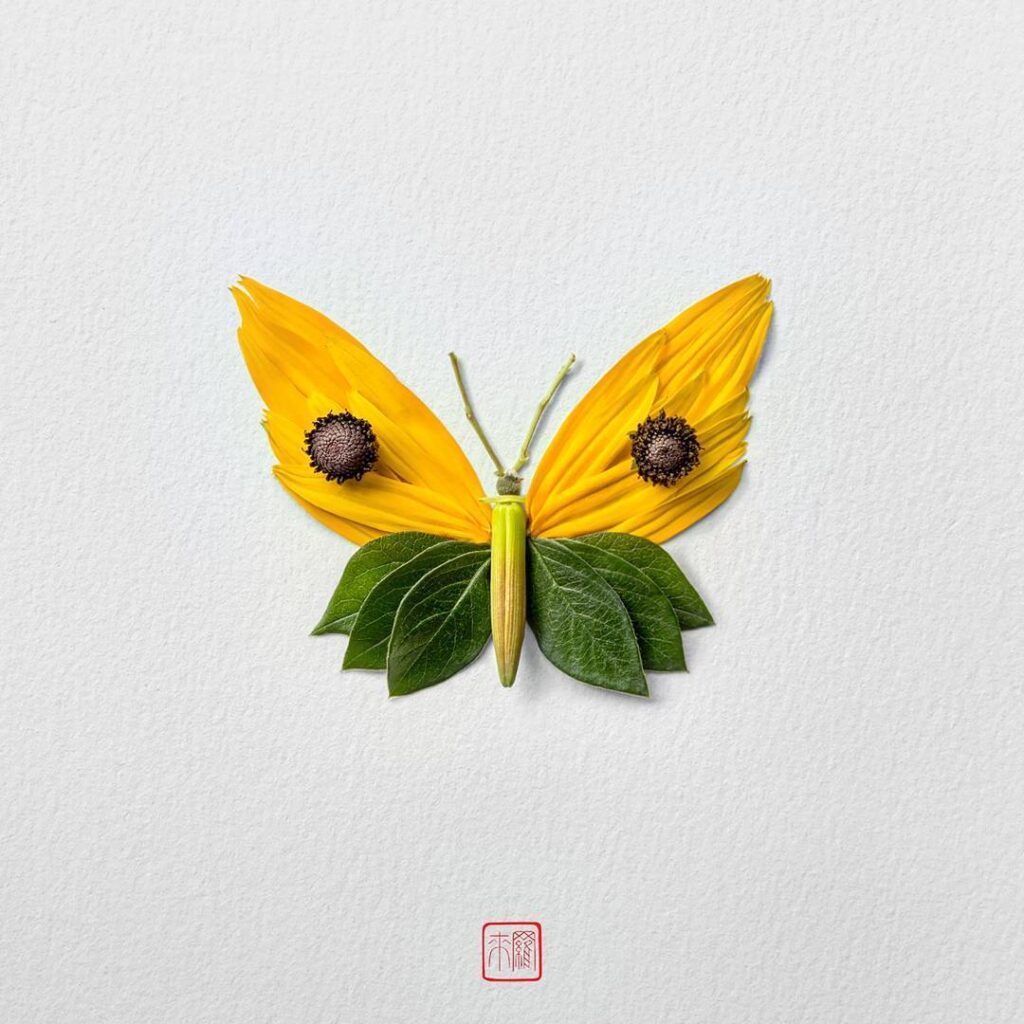 Raku Inoue, an artist based out of Montreal, recently gained a following over his Natura Insects series. The concept was to recreate beetles, dragonflies, and other insects using flowers and leaves. For a graphic artist like himself, this would easy enough to do digitally. However, Inoue took the idea to the logical extreme: arranging real flowers into the shapes of insects and photographing them.
The result is a surreal take on the natural beauty of the world. The middle bloom of a sunflower becomes dots on the wings of a butterfly. A pinecone acts as the body of a bumblebee. A stag beetle is rendered in shades of blue, green, and purple. Even non-plant life helps recreate the insects, as an entire collection of the series utilizes ice and snow as body parts. More obscure insects are also faithfully recreated- when's the last time you saw art depicting a hissing cockroach in your local gallery?
To gather supplies, Inoue takes an afternoon off from work (he works at an ad agency). With his dog by his side, he scrounges for leaves, sticks, flowers, and other natural debris. Once he has what he needs, he carefully arranges them on a sheet of paper before photographing them. By his own admission, the project started as a way for him "to achieve a more spontaneous state of mind while respecting nature." You can watch a video of him, hosted by CBC Arts, below.
Of course, what was a personal project quickly went viral and is now his most popular series. He doesn't seem to mind if the decently steady stream of new additions to Natura Insects on Instagram is anything to go by. Inoue even sells prints of select entries, although not the originals. Mostly because the originals will just wither and die.
When he's not recreating insects, Inoue does frequently incorporate nature into his art. He's used leaves and flowers to accentuate sketches of children at play. Another series uses mirror shards reflecting flowers. He enjoys ikebana (the Japanese art of flower arranging) in his spare time and was recently contracted to recreate the labels of Seedlip drinks using natural ingredients. And, most meta of all, he's made pencil sketches of his more popular entries in the Natura Insects collection.
Inoue is also the owner and creator of Reikan Apparel. On the Reikan website, you can not only buy the aforementioned prints but also choose from a selection of hoodies, hats, and crewneck t-shirts. According to their About page, their "focus is to promote creativity and offer inspiration to those who seek them [sic]. You may be an artist or a designer, or perhaps a musician or a chef. In the end, we all share one thing. It is the desire to create, the desire to transform ideas into reality. For us, the fertile creative environment is an indispensable condition. Just like plants, inspiration needs the rich soil to grow own."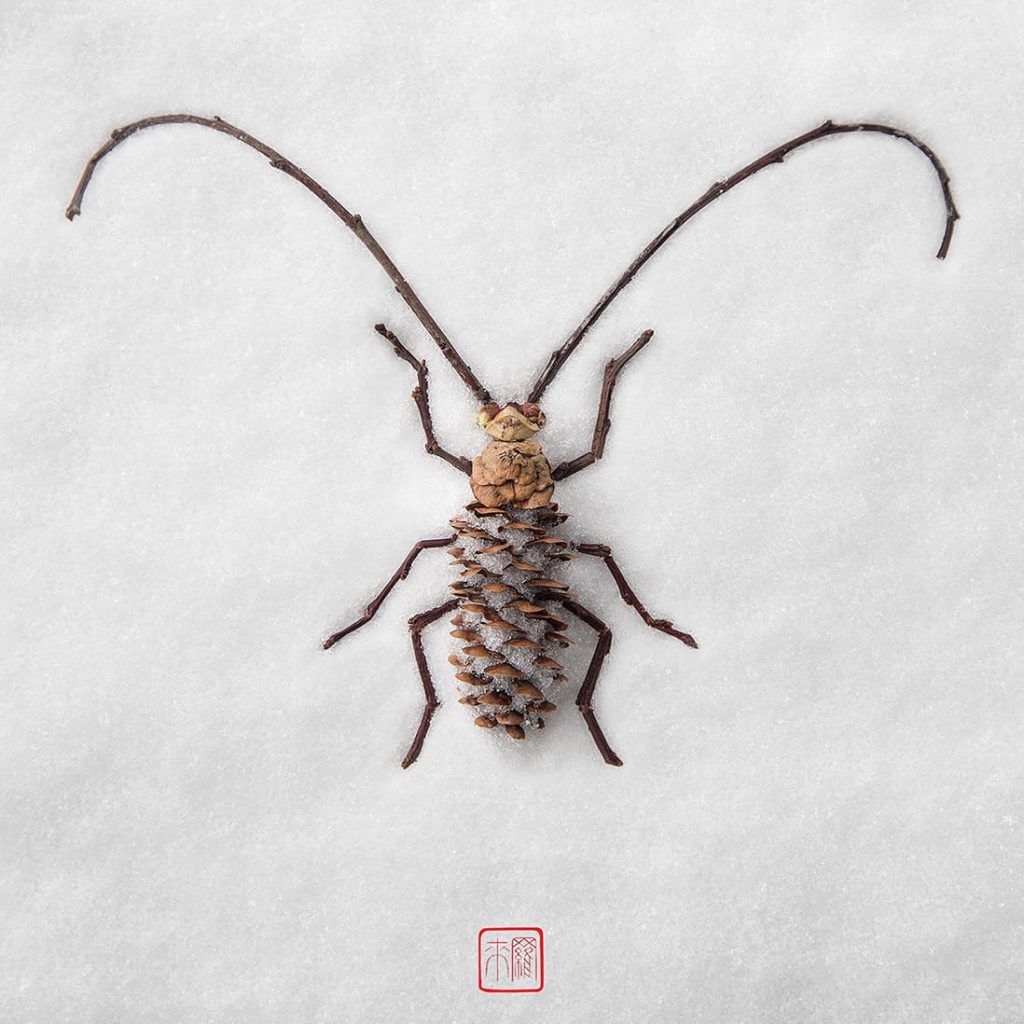 It's safe to assume that Inoue has found his soil. He seems content to create new additions on a regular basis. It's a way for him- and us- to reconnect with nature and the tiny creatures who share it with us. It just so happens that this way involves much less direct involvement- not that either method is a bad thing.
Learn more about the World of Inspiration, and discover the wonder of the Southwest, Antarctica's desert, and Ireland's Cliffs of Moher.