With data from a global study involving 27,000 travelers across 33 countries, Booking.com has released its travel predictions for 2024. The travel platform projects that spontaneous, affordable luxury and sustainable travel will increase in the coming year, amongst other trends.
1. Transformative Travel
In 2024, travelers will become (or pretend to become) their best selves while roaming. The Booking.com study found that 69 percent of travelers believe they transform into the best version of themselves while traveling. Interestingly, 62 percent relish the anonymity that travel offers, with 37 percent even telling fictional stories about their lives to the strangers they meet while on a trip.
This transformative travel may also manifest itself in an increase of virtual and augmented reality being used for travel. With VR devices and platforms becoming more accessible and affordable, people could bring their travel fantasies to "life" by going anywhere and everywhere—even the past. For example, the Virtual Reality Oracle gives users a first-hand experience of Ancient Greece, specifically the Oracle of Dodona.
2. Cooler, More Relaxing Travel
As temperatures increase across the globe, many travelers will head to cooler places for their vacations. Almost two-thirds of travelers said that they will use their vacation to cool down. For many people, this means healing to an ocean, lake, or river for their getaway.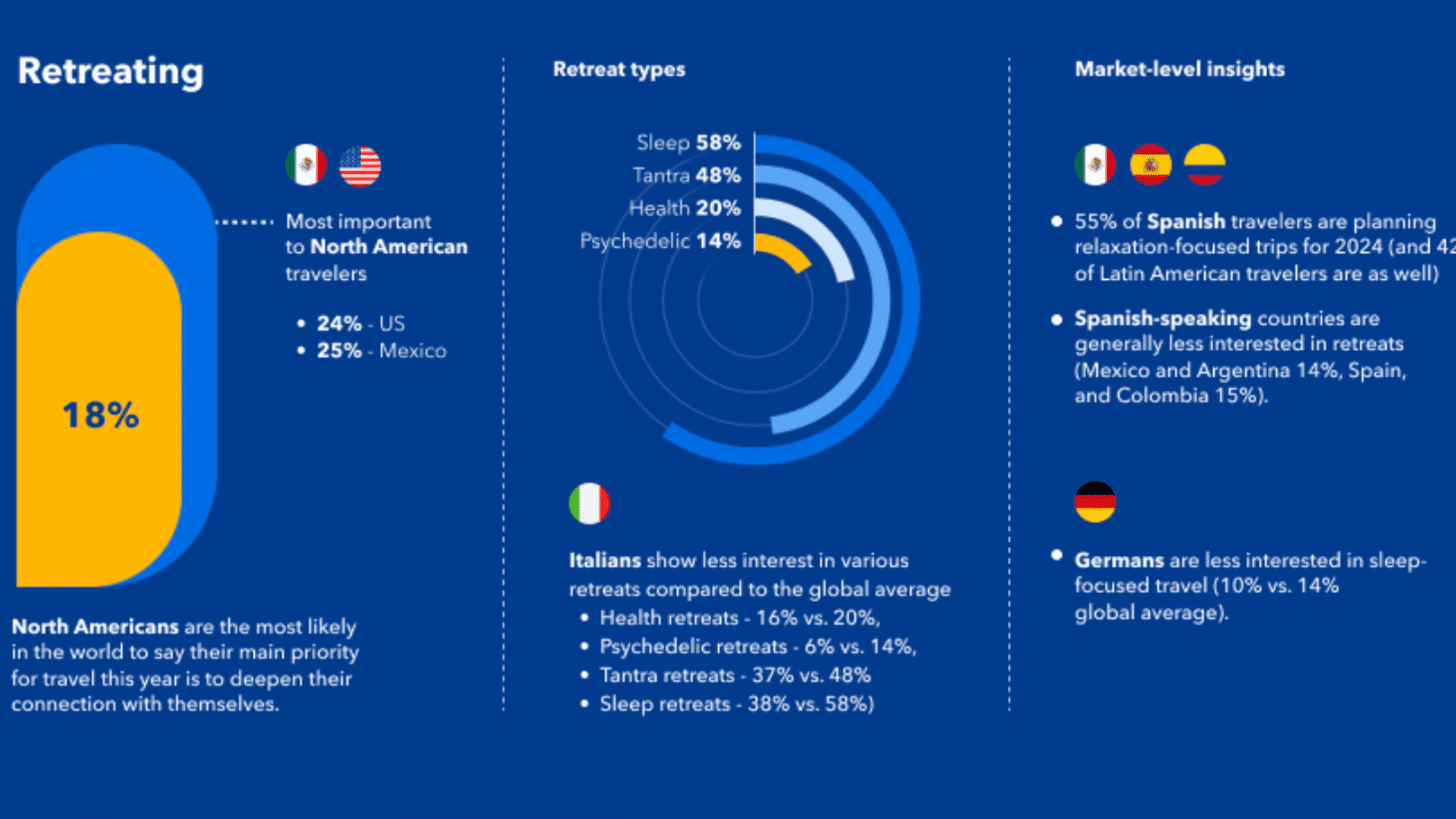 Relaxing holidays are also expected to increase next year, with many travelers expressing their interest in sleep-focused and/or mindful retreats. This type of wellness travel could see a surge in floating yoga, water sound baths, ice therapy, and snow meditation retreats.
3. Spontaneous Travel
Next year, more people will take spontaneous trips than ever before. A whopping 52 percent of travelers want to book trips where the destination remains a mystery until they arrive. Startup Pack Up and Go provides just this—after giving your information and likes and dislikes, travel experts will book your plane trip, accommodations, and other excursions for your surprise vacation. As Founder and CEO Lillian Rafson described in a LinkedIn post, surprise vacations are the easiest and most relaxing trip you'll ever take, allowing you to travel with an open mind.
Even if some travelers may not be ready to give up all of the reins on their trip, more people will embark on journeys without set plans or with loose itineraries. And, as AI is set to become a mainstream feature of travel in 2024, more people will turn to AI to plan their trips or improve their itineraries. 
4. Food-Centric Travel
Food has always played a big role in vacations, but 2024 will see more travelers interested in learning about the origins of a destination's "must-eat" delicacies. Just over four in five travelers want to try indigenous cuisines in 2024, with travelers unlocking the secrets of cultures that may have been lost or forgotten in other parts of the world.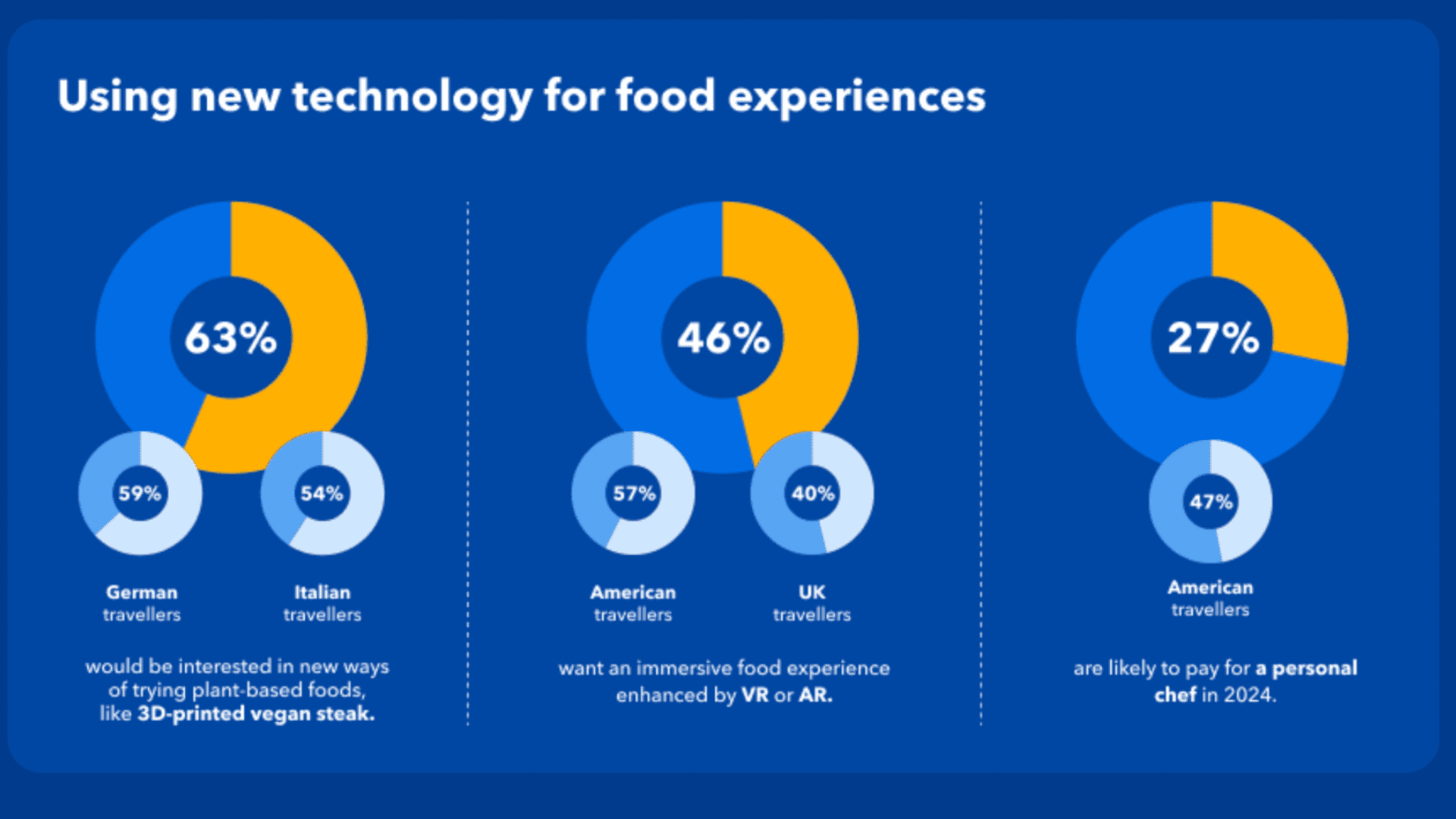 This type of travel involves leaning on gastro-tourism to embrace the country or city's unique history. This can include booking a food tour, taking a hands-on cooking class, or even hiring a private local chef.
5. Affordable Luxury Travel
Booking.com found that travelers will prioritize affordable luxury on a budget in 2024. This means that travelers will balance luxury budget constraints with luxury cravings. For example, 47 percent of travelers may take their children out of school for off-peak travel, but over 54 percent would pay for accommodation upgrades. 
Over half of travelers also plan to pick destinations where the cost of living is less expensive than their hometown, making their money stretch more. Over half of travelers will also keep an eye out for travel hacks and deals, with some even utilizing artificial intelligence to do so.
6. Sustainable Travel
As the world becomes more sustainable, travel will follow. Over half of travelers are actively seeking accommodations that blend comfort with innovative sustainability features, with many wanting green spaces and plants during their stay. Many hotels and accommodations recognize this and have implemented environmentally friendly practices.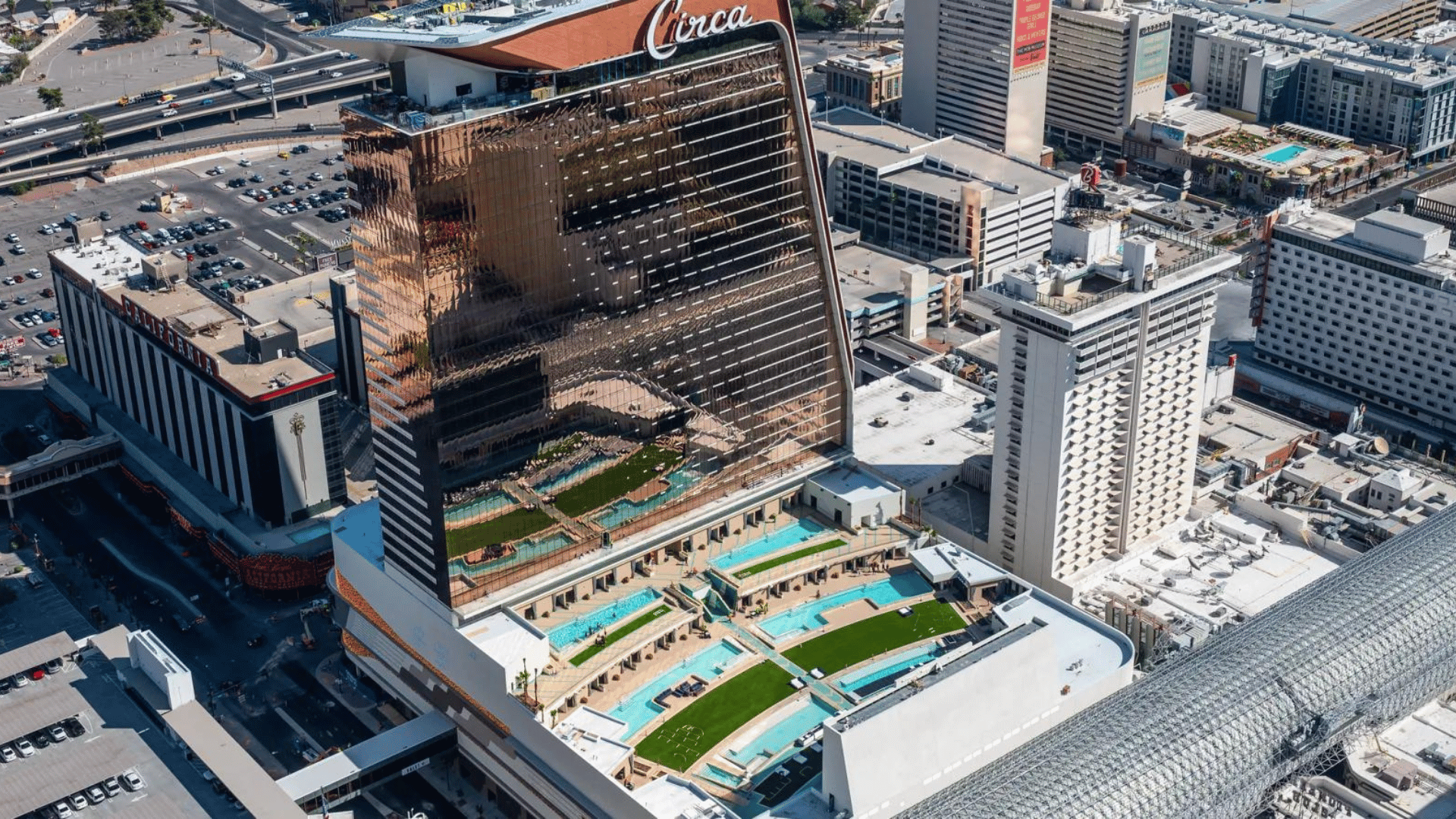 For example, Circa Resort & Casino in Las Vegas was built with sustainability in mind. For example, instead of using dedicated AC power, the hotel uses Digital Electricity for power which reduces energy use. This system also creates a smart building where all systems can be controlled and managed remotely, from lights and switches to in-room climate control and wireless access points.  
For more information on sustainability initiatives at Circa Resort & Casino, tune in to the Discovery Channel on Sunday at 8:30 am. Or, check out the full episode below: