AAA projects 4.7 million travelers will fly over Thanksgiving, which is a 6.6% increase from last year. This would mark the highest number of people flying for Thanksgiving since 2005. Holiday travel can be extremely stressful, especially factoring in added stressors such as surge pricing and inclement weather, which can lead to delays and cancellations. Here are some tips and tricks for traveling during the holiday season.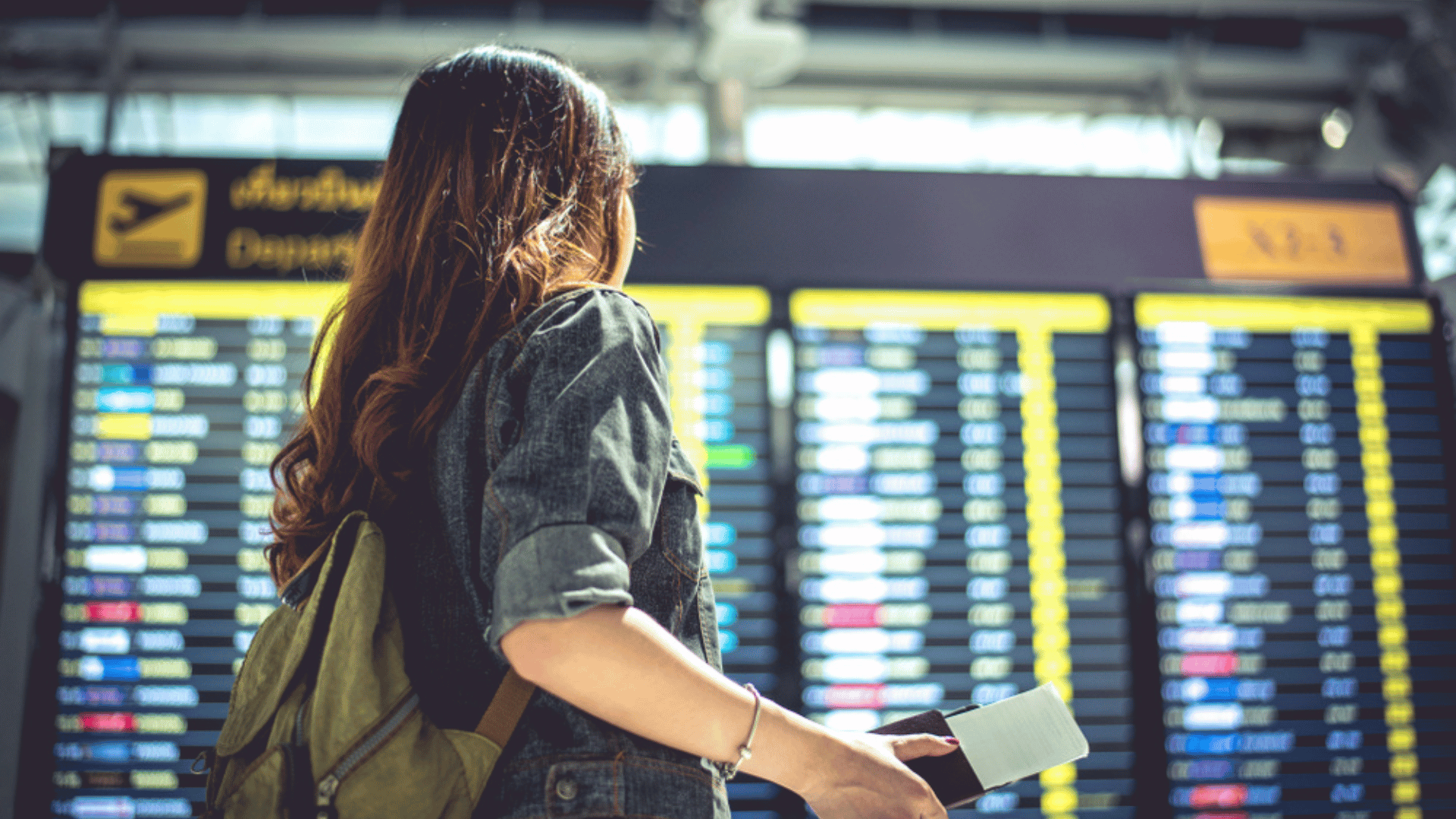 1) Avoid Peak Travel Dates
"So the busiest and most crowded times [to travel] are going to be in the few days leading up to the holiday. Think Tuesday and Wednesday before Thanksgiving and December 21st, 22nd, and 23rd around Christmas," states Scott Keyes, founder of the travel site Going.com.
For many travelers, the goal is to travel in advance so that they can be with family and/or friends on actual holiday dates. This can be particularly stressful when weather interferes because you will have the most competition with other travelers for seats when flights resume, especially when a delay lasts more than a day.
According to AAA, the busiest and most expensive days to fly before Thanksgiving will be Tuesday, Nov. 21, and Wednesday, Nov. 22. To avoid this, travel experts recommend booking flights before or after the peak travel windows. So, for example, rather than booking a flight on the Tuesday before Thanksgiving, book your flights a few days before. According to Expedia, the best day to go to the airport for Thanksgiving is Monday, Nov. 20, when flights will be 12% cheaper than on Nov. 22.
2) Book an early and direct flight
"There are two types of flights that have the highest odds of getting you to where you're going on time or at least without a major delay: early morning flights and nonstop flights," says Keyes.
According to the U.S. Department of Transportation's Air Travel Consumer Report for October, flights between 6-7 AM had a nearly 90% on-time departure rate, versus 64% for flights between 5-11 PM. Morning flights are generally more reliable because the plane has often been sitting at the airport waiting overnight, whereas afternoon flights rely more on planes that are flying in from different locations.
Additionally, direct flights are generally better for holiday travel because they avoid layovers which can be especially tricky during peak travel season. For example, if your connecting flight gets delayed by an hour and a half but you only have a one-hour layover, then you'll need to get rebooked.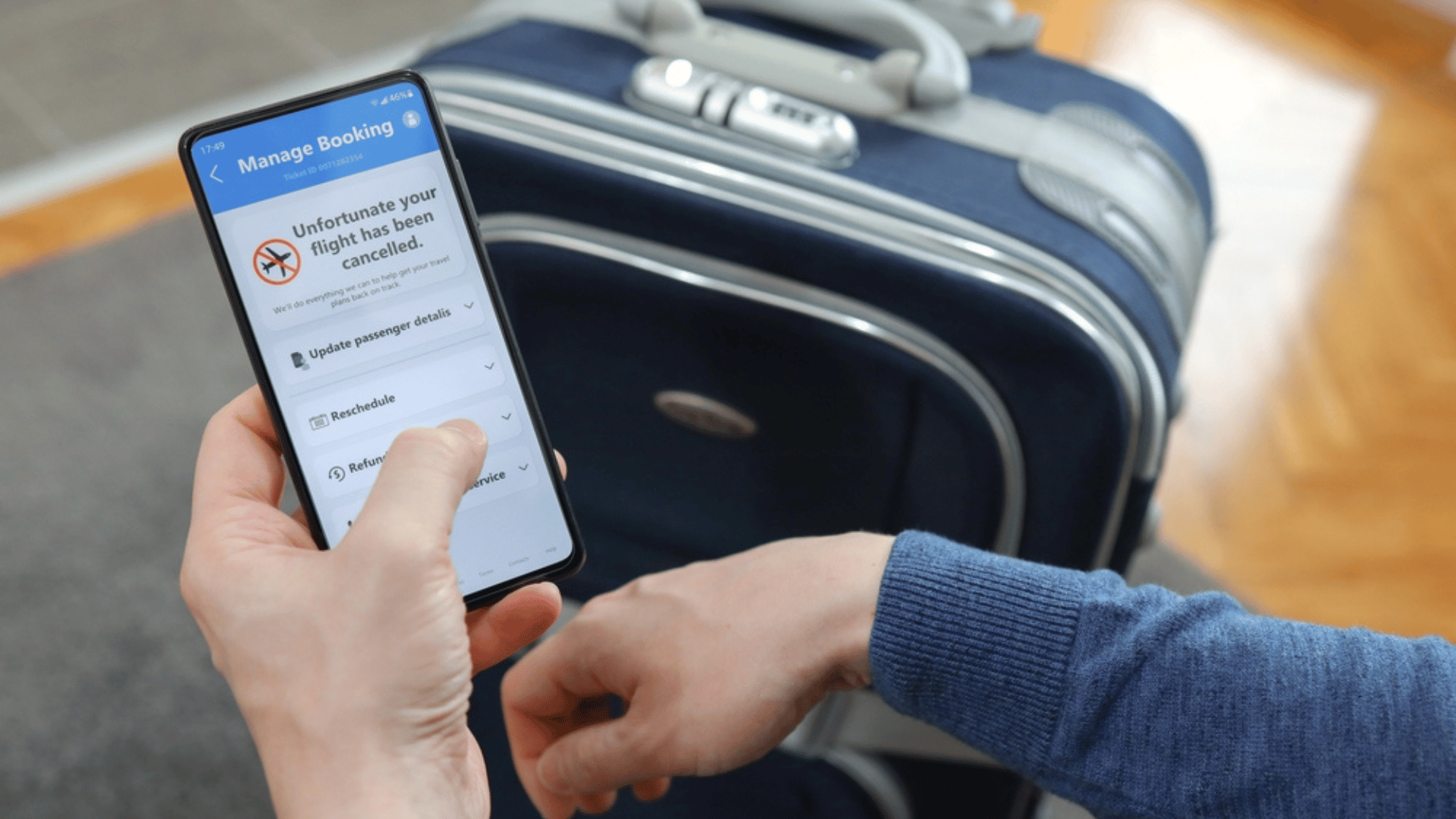 3) Consider Booking Last-Minute
When it comes to booking travel, in most cases booking in advance is better. However, there are instances where booking holiday flights last minute can help to cut back on travel costs if you're willing to take the risk. Though there are instances when hotels in high-demand cities could sell out or prices could skyrocket, there are also instances where they will drastically drop.
"Waiting to book until the last minute can actually help you cut back on your holiday travel spending," states general manager of HotelTonight, Ron Sandel. "Our guests save 14 percent on average when booking the same day versus seven days in advance, and up to 20 percent when booking same day versus three months in advance. This is true even on holiday weekends."
4) Fly On the Holidays
Though this can also be a gamble, if you're prioritizing price then booking your flights on holiday dates can lead to lower fares. Travelers typically prefer to spend actual holiday dates at their desired destination rather than traveling, so these days are typically much less busy and expensive than the days prior.
"While this might sound counterintuitive," stated President of the Americas region of RateGain, Peter Strebel, "flying on the holiday itself (Thanksgiving Day, Christmas Day or Eve, New Year's Day or Eve) can be much cheaper than the days leading up to it. Most travelers prefer to arrive at their destination before the holiday, so demand for flights on Thanksgiving Day is lower. RateGain found that the cheapest flights are available on the 24th/25th, and 30th-1st. The most expensive flights are on the 22nd and 29th of [December]. If your schedule allows, the first two weeks of December are a low travel period and have the cheapest overall flights."
5) Be prepared for flight delays
Though you can try to avoid travel delays, they're sometimes inevitable. Ensure you're prepared for possible delays by packing appropriately. If you plan on checking a bag, ensure that you still have a carry-on with all of your essentials such as your toothbrush, water bottle, snacks, phone charger, change of clothes, etc., conveniently accessible to you.
Additionally, ensure that you pack enough sources of entertainment such as books, video games, iPads, puzzles, board games, etc., to keep you occupied while you're waiting for your flight. It may also be helpful to pack a pair of noise-canceling headphones so you can tune out all of the stressed-out travelers asking when your plane is going to board.