Toys give kids a chance to play out their wildest fantasy, explore new skills, and learn valuable motor skills. A teddy bear can become a beloved companion and close confidant. A few Legos are arranged into a towering fortress. It seems that simplicity is key when it comes to toys, but not always. Some of the modern day's most popular playthings innovate on original concepts or give children something new to discover.
HARRY POTTER WIZARD TRAINING WAND
While the Harry Potter craze might be (mostly) over, the franchise is still beloved by new and old Muggles alike. For the hardcore fan, waving a stick from the backyard just won't cut it. Using a combination of sensors, lights, and sounds, the Wizard Training Wand gives users a chance to reenact their favorite HP moments. It recognizes 11 spells, each with their own movement pattern, and has five game modes. Multiple wands can also be paired for the games, so why not bring the whole crew to Hogwarts?
SENSORS ALIVE
Combine physics lessons with Pokémon, and you'll have something pretty close to Thames & Kosmos' Sensors Alive. Children use the included pods to collect data samples from their environment- heat, light, and sound. The data is then registered to the main base, which connects via Bluetooth to a tablet or smartphone. Using the included app, new creatures are generated depending on the data gathered. Registering new environments results in new animals- giving kids the incentive to learn more about the physics behind each of the elements studied. And as a bonus, the creatures can be brought to the real world via a 3D printer.
BOTLEY THE CODING ROBOT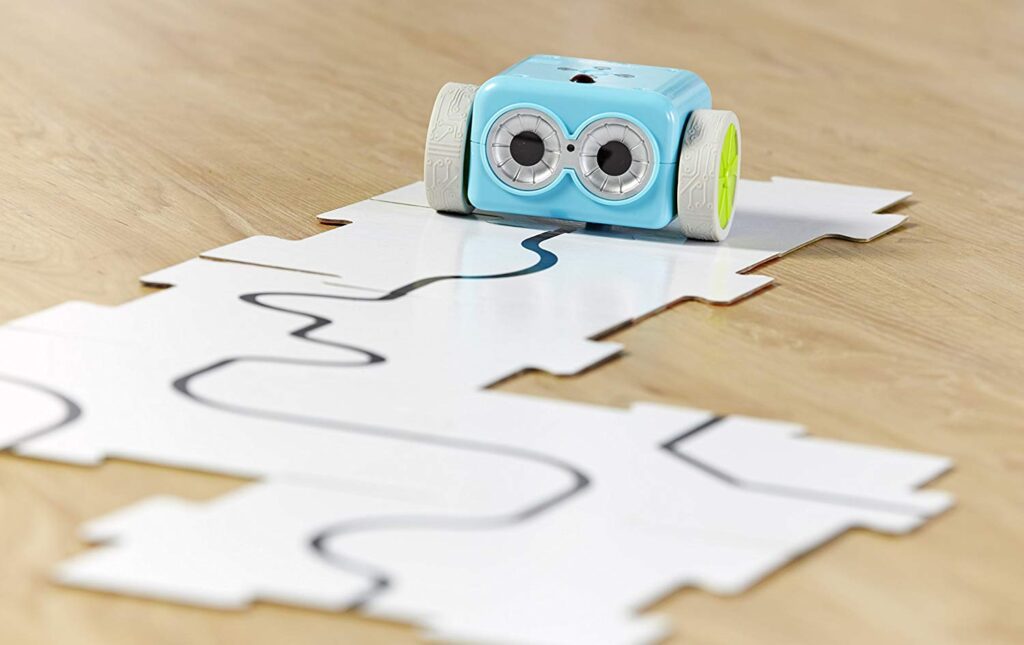 In the modern age, the world is built on complex code. Why not teach kids how important coding is through toys? Botley is programmed to follow code cards, double-sided tiles, and to avoid obstacles. Children lay out the pieces on the included coding board and Botley traverses the board, following the instructions given to him by the cards. Unlike other coding toys, Botley has no smart device app or screen. For parents who want to introduce their kids to technology without getting them addicted to screens, Botley is a good first step. Have we also mentioned that Botley himself is adorable?
FURREAL ROARIN' TYLER
Hasbro's "FurReal" line has been popular for many years now, with its interactive plushies based on real-world animals. Roarin' Tyler is the latest model, with 100 different sound and motion combinations for a truly immersive experience. A kid can roar at Tyler and he'll roar back, twitching his eyes, head, mouth, ears, and tail. And if you're worried he's a tad too ferocious, his toy chicken will keep him distracted. Perhaps it's not as innovative as other examples on this list, but the improvements to the FurReal collection each year make it worthy of mention.
LITTLE TIKES GO GREEN! PLAYHOUSE
Little Tikes playhouses have always been a staple of preschool playgrounds and fantastic backyards. The Go Green! variation gives children a place to call their own and to learn about the environment. The pump sink inside actually runs, using collected rainwater. There are two small gardens- one on the base, the other on the living roof. The roof also features a solar panel to power the lights inside the clubhouse. Two mock recycling bins come attached, along with the standard Dutch door and mailbox. Of course, the playhouse is also made out of 100% recycled plastic.
SMART LAB TINY BAKING SET
Kids with an interest in cooking will immediately take to this baking kit. Inspired by viral miniature food videos, the set contains everything a young baker needs: a rolling pin, spatula, measuring spoon, and even finger-sized over mitts. There's even an included recipe book with 45 dishes to make. When it debuted at the NYC Toy Fair, both children and adults alike were instantly taken by the set. Maybe it's not as innovative as a working wand, but giving aspiring chefs a way to bake without using adult-sized equipment is commendable.
What innovative toys are you looking forward to seeing this year? Let us know in the comments and on social media!
Influence the future and follow our world of innovation.