Do you remember flip phones? Before smartphones, cell phones would flip open to give users access to the screen and buttons. (Oh yeah-push buttons on a phone were a thing, too.) Eventually, models with full keypads, either slide out or attached to the face, would overtake the flip phone in popularity, rendering it virtually obsolete (except for our grandparents who still proudly use one). Or so we thought. Samsung is returning to the realm of foldable phones with its Infinity Flex display.
Announced on November 7, 2018, the Infinity Flex display is Samsung's plan to combine two of the most common smart devices into one machine. At first glance, it resembles a normal–albeit a bit thick–smartphone. However, it can also be unfolded into a miniature tablet. When in tablet mode- called "Main Display" by Samsung- the phone display (Cover Display) switches off.
Unlike most smartphones, the Infinity Flex uses a composite polymer instead of glass. This allows the device to be folded without the worry of damage to the structure or screen. CNET reports that the Cover Display screen has a 21:9 aspect ratio and measures at 4.85 inches. The Main Display is 7.3 inches and has a 42:3 aspect ratio. Both screens have a density of 420 dpi.
Beyond the obvious, the most unique feature of the Infinity Flex is what Samsung calls "Multiactive Window." With it, you're able to run up to three apps at once. This means no more switching between apps to find links to send to friends or scrambling through your contacts while on hold. Furthermore, any apps launched on the Cover Display will still be up when you swap to Main Display.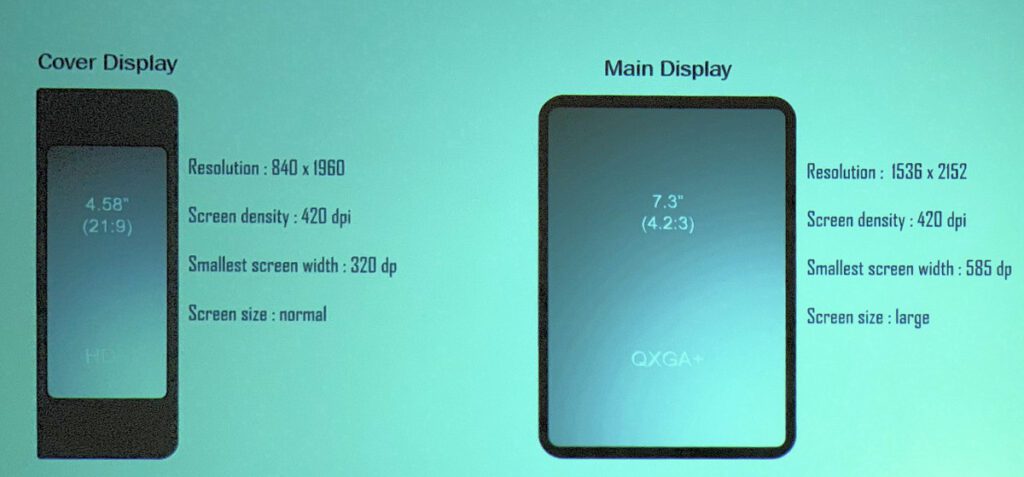 As with Samsung's other phones, it uses Android OS. The version it utilizes will be specially tailored for foldable phones, which may indicate other companies looking into similar technology. The UI will be the OneUI, revealed at the same conference as the Infinity Flex. Google has confirmed both announcements in their own press releases.
While many are excited about this new technology, others are skeptical. The dual screen could lead to a huge drain on the battery, despite Samsung's claims to the contrary. It's also thicker and taller than what most consumers are used to, especially with the huge bezels on the side when folded. The use of a polymer for the display is also of concern- not for its durability, but for how it will feel to users. Most smartphones use glass for their touchscreens and the switch might take some adjusting. However, if you recall, early smartphones used plastic screens and styluses- if the market could adapt before, it can adapt again.
It's still causing mixed reactions, no matter the pros and cons. Wall Street Journal tech columnist Christopher Mims compared the idea of a foldable phone to the 3D TV craze on Twitter. On the other hand, Patrick Moorhead, former AMD executive told The Verge he's much more optimistic. "Few are debating 'if' foldable or rollable mobile displays are the future of smartphones, the only question is when and by whom. The core benefit of a foldable smartphone is that users can have the benefit of a larger display but can still fit it into their pocket, coat, or purse."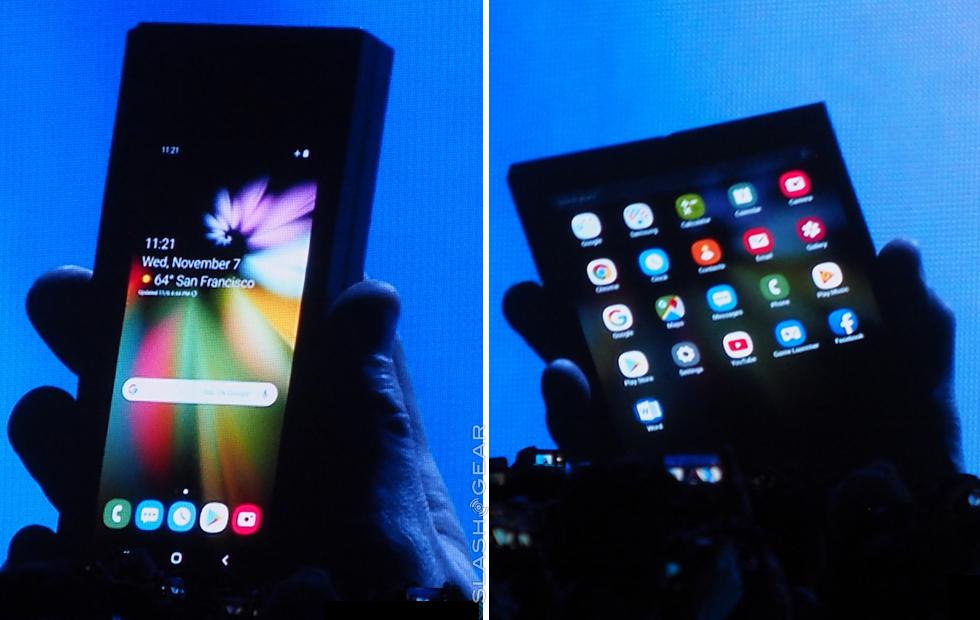 Samsung has not announced when the Infinity Flex will be available to the public and stresses that the model shown off was a prototype. It's safe to assume that the final version will feature a thinner design and less prominent bezels. When it is finally released, however, it'll bring back a design for smartphones that was long considered dead- and maybe spark a new wave of models in its competitors.
Influence the future and follow our World of Innovation.