If there's one thing that is quintessentially American, it is our sports stadiums. Americans love sports, and the arenas in which our athletes play reflect this. Deluxe seating, gourmet dining, and other amusements are common sights alongside expensive souvenirs and professional physical activity. But one of the rarer sights in these parks is environmental friendliness. There are sure to be recycling bins and natural light wherever available, but it takes a lot of electricity to power the ice cream carts, Jumbotron, and dugouts.
Petco Park, home of the San Diego Padres, is an exception. They hope to install a whopping 716 solar powers on top of the upper deck before the 2018 season (opening day is May 29th). According to San Diego Mayor Kevin Faulconer, the addition is part of a citywide movement to rely exclusively on renewable power by 2035. Once the solar panels are installed and in use, it should theoretically power all of the Padres front office.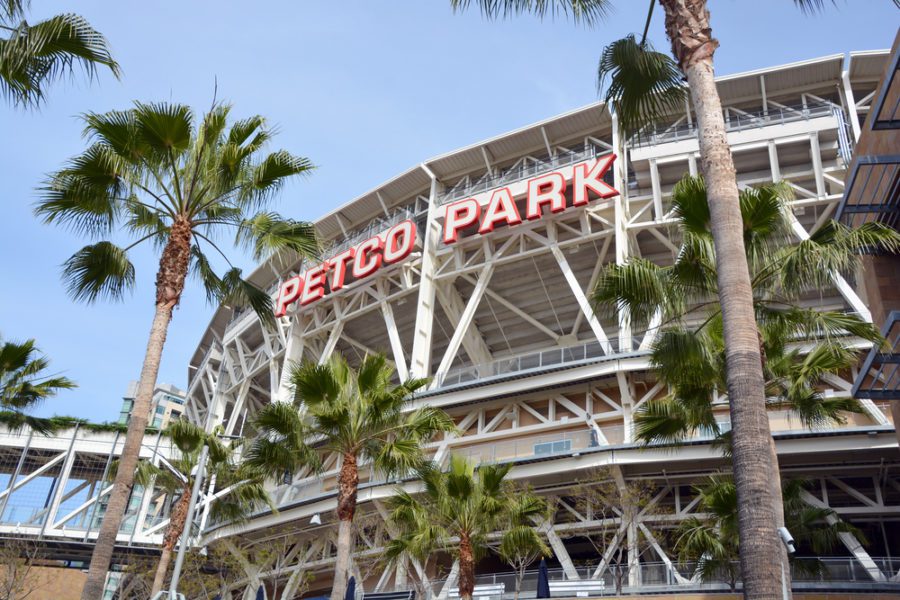 However, it is important to remember that the Padres are not the first to install solar panels in the MLB, they simply have the most per stadium. The San Francisco Giants AT&T Park added 590 panels back in 2008. Several NFL teams, including the Washington Redskins, Philadelphia Eagles, and the New England Patriots play in part of the top 20 solar powered stadiums in the world. Even NASCAR, which is a sport dependent on fossil fuels, has gotten in on the action: the Indianapolis Motor Speedway installed over 39 thousand panels in 2014.
Beyond solar panels, other sports teams are going green (if not in jersey color). The Minnesota Twins' home turf of Target Field collects rainwater to wash the seating area. The recently built Levi's Stadium (home of the San Francisco 49ers) has plants growing on top of the luxury suites' roofs, providing insulation and some fresh greenery. The reflective roof and underground parking lot featured at AmericanAirlines Arena (home of the Miami Heat) are designed to, ironically, beat the heat (and cut energy costs).
The progress is undeniable, but it raises a question and the biggest reason stadiums use so much power in the first place: night games. Most MLB games take place at night or run into the darkness. The same goes for college football games, due to the athletes being in class during the day. It takes a lot of power to run all the lights, scoreboards, and climate control night games require, putting enormous strain on a city's power supply. This isn't even accounting for all the litter that piles up once a game ends, which employees then have to clean up…leaving the lights on even longer.
But changes are being made. Stadiums are evolving and becoming far more beneficial to our planet, rather than a detriment. But there's still some long ways to go. For example, most high school stadiums lack the funds necessary for a green makeover. While the smaller scale the teams play at somewhat negates this, it still uses a large amount of electricity, even if there are no suites, only bleachers.
Some may argue that sports are a form of escapism. Nobody wants to think about greenhouse gasses while singing "Take Me Out to the Ball Game." That is a valid criticism, yes. But it's difficult to escape the damage that has been done to our planet, even when watching pop flies and home runs. Baseball is still the American pastime, and that won't be changing anytime soon. But making baseball more sustainable and less hurtful to the environment?
Now that's truly American.