Geometry can be a tricky thing. Ensuring the angles and shapes are exact is no easy task, especially with designs like trapezoids and spheres. But crafting them on paper is one thing- it's another when you're making these shapes out of cake.
Dinara Kasko, a Ukrainian pastry chef, is famous for her intricately designed geometric desserts. Everything from tarts to mousse is shaped using her line of custom molds. And don't worry about them not tasting as good as they look- restaurants like C. Ellet's in Atlanta have used her designs and recipes as inspirations for their own dessert menus and companies like Land Rover have commissioned Kasko to design cakes as well.
Born in 1988, Kasko was always fond of art. She graduated with a degree from Kharkov University Architecture School, and her passion for artistic endeavors never faded. She also gained a new interest: baking. Utilizing her background in architecture, she began using the modeling program 3DSMAX to craft custom silicone molds. Each mold is 3D printed and incorporate mathematical principles like biomimicry.
The results are nothing short of otherworldly. A cake's pattern is made up of 81 individual and unique mini-cakes, creating a wavy spiral. Spheres in a 3x3x3 pattern look stacked together at first glance but are really one solid unit. Triangles, dodecahedrons, even hearts are all forms Kasko's desserts have formed.
As much as she experiments with appearance, she also tinkers with flavor. How about a cake based on the popular American Beauty cocktail? Strawberry-coconut cake with crispy white chocolate and whipped coconut jelly, topped with mirror glaze and sugar work? Or maybe Kasko's take on traditional Christmas flavors: gingerbread, caramel mousse, and a compote made of orange, dried apricot, and honey. (Oh, and a healthy dash of Cointreau. Happy Holidays!)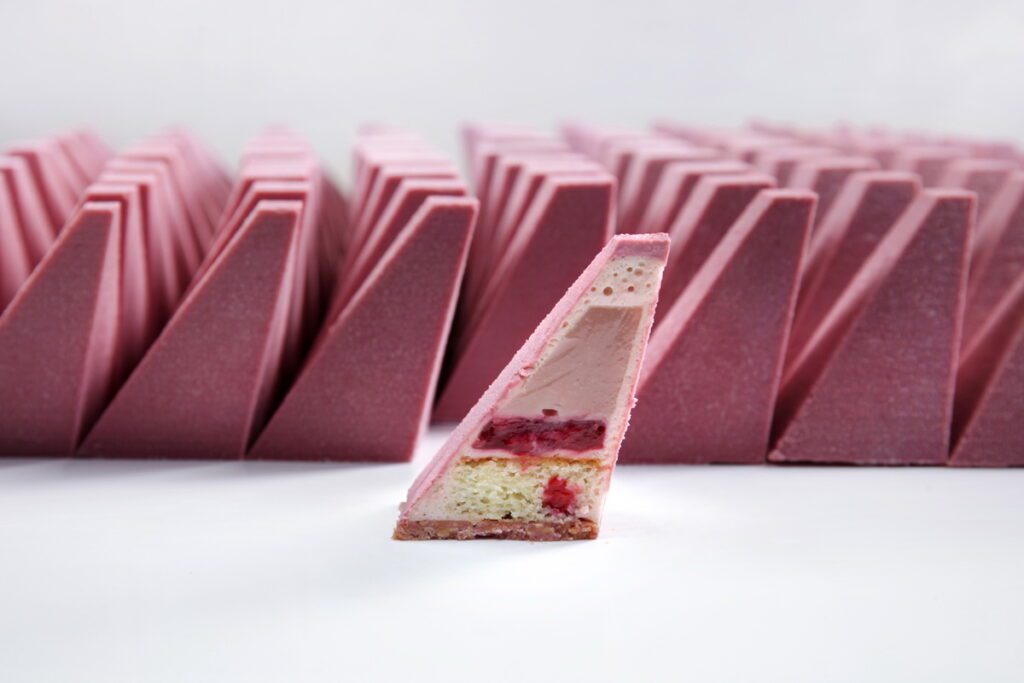 In an interview with 3DNatives.com, she explained that her inspiration is everywhere. "Art, music, photos, fashion, clothes, or even furniture. It can also be from an artist or simply from nature. There are many things I can bring to life in my pastries. I prefer some geometric shapes to others, like cubes, triangles, and spheres. I love black, red, and white as well. Therefore, I think my preferences play a lot into the design of my desserts."
Kasko is a regular feature in So Good magazine, showcasing her latest molds, recipes, and inspirations. Earlier this year, she highlighted three cakes: one with an origami design, a folding cake, and a torus shape. While the first is self-explanatory, the latter two are creative and fascinating. The folding cake is inspired by folding tissue paper decorations, like the ones seen at party stores. The torus cake takes a more galaxy-like design, almost like a Bundt cake.
One day, she hopes to expand into creating molds for candy, but is running into a few problems logistically. Her printer isn't powerful enough to work with polycarbonate, and larger 3D printers are too expensive. Still, Kasko is determined. "I know what I want to achieve and do," she told 3DNatives, "and I will soon accomplish my goals."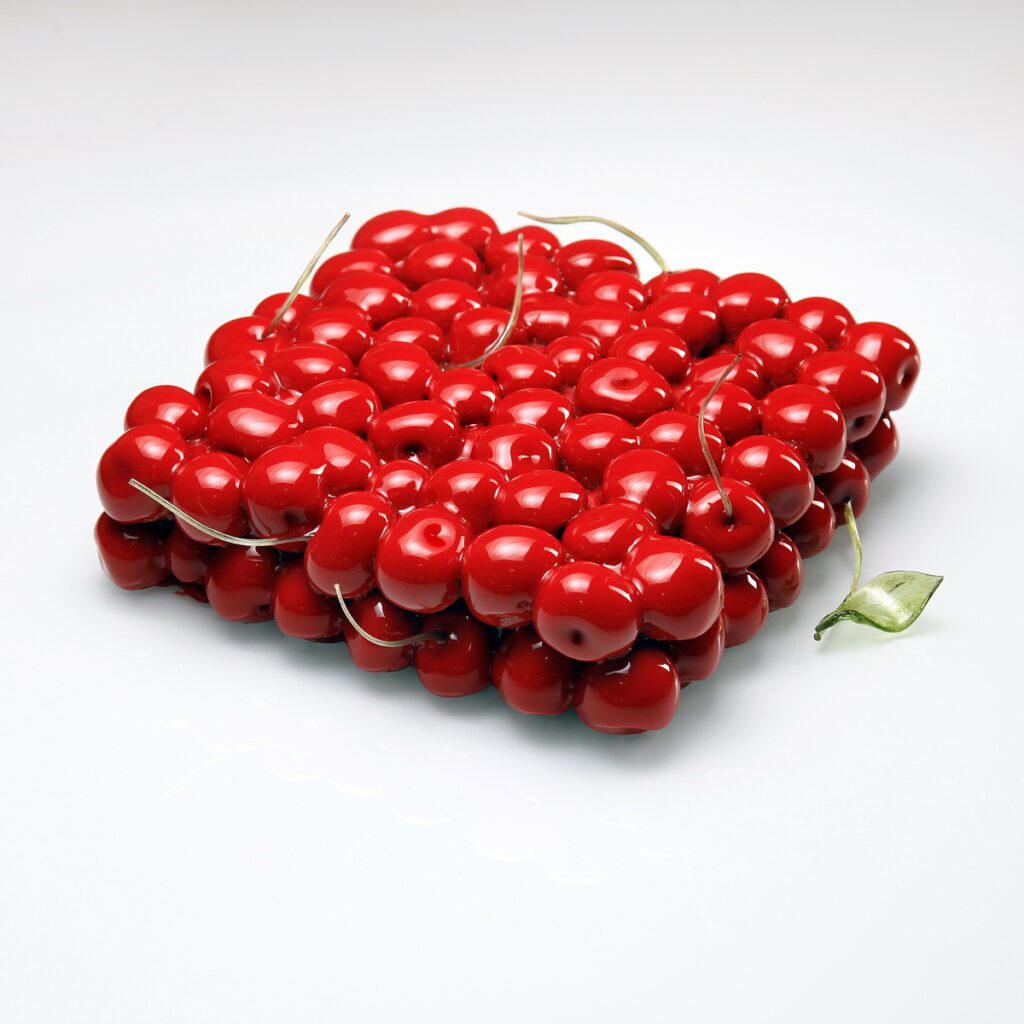 Many would argue she's already accomplished, with over 600 thousand followers on Instagram and 16 thousand on YouTube. But Kasko isn't ready to retire at only 30. She has plenty more clients to please and shapes to conquer- and fans to celebrate. She regularly features creations from people who buy her molds on her social media accounts, commenting on how delicious and unique they all are. But above all, she wants to create fun, unique desserts. That's a noble and incredibly tasty goal. Almost makes it a shame to cut into something so beautiful.
Almost. Care for a slice, anybody?
Follow our World of Inspiration and release the creator in you!