A giant, flying greenhouse. A pair of oversized, mechanical spiders. A fairground, teaching children about pyrotechnics. These all sound like elements from a fantasy novel or future attractions at a theme park. Close, but no cigar- they're all productions put on by La Machine.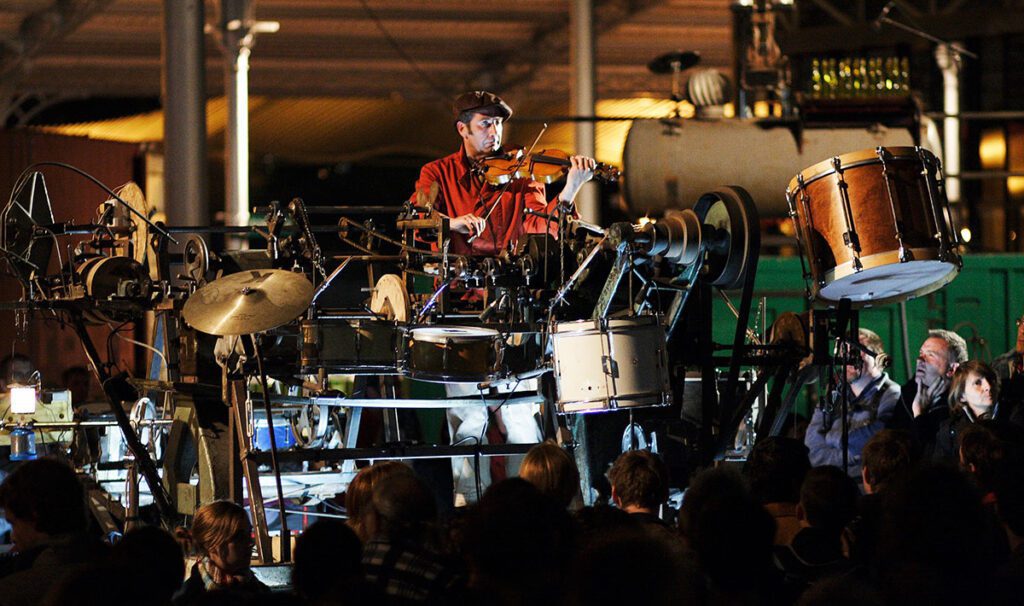 La Machine is a French production company specializing in spectacles that blend various mediums and genres, with the goal of educating and entertaining their audience. It was founded in 1999 by various artists and theater designers, led by Francois Delaroziere. They currently have two workshops, located in Nantes and Tournefeuille.
Their first urban project, Les Machines de I'lle (The Machines of the Island), was created in 2001 by Delaroziere and Pierre Orefice. At least, that's when the first draft of "Le Grand Elephant" was sketched. The mechanical elephant would not be on display until 2007, after which it became the first installment in a group of three. It was followed by "Le Carousel des Mondes Marins" in 2012, with the third, "L'Abre aux Herons," to be revealed at a future date.
Technically, La Machine's first performance was La Symphonie Mecanique (The Mechanical Symphony) in 2003. Described as a "symphonic workshop" on the official website, the show featured a live orchestra, special effects, and fifty music machines. Since debuting in Marseille, the show has been revived throughout Europe as recently as 2013.
As impressive as all these endeavors are, La Machine is most famous for La Princesse, a 50-foot mechanical spider. Constructed out of poplar wood and steel, the hydraulic-powered arachnid took a full year to build. When active, the spider requires sixteen cranes, eight cherry pickers, 250 crew members, and six forklift trucks.). Not necessarily just to run the spider- only 12 puppeteers were needed for that. The rest were to hold the band, move the spider between locations, and operate various effects safely.
During its original tenure in Liverpool, La Princesse did feature a story. Essentially, set pieces were placed on the route the spider was planned to take. These included special effects (like flame cannons and snow showers) and scenes played out by actors. The plot was basic, with the city working together to stop and deter the rampaging arachnid. Nevertheless, the 2008 show was a great success with the public. La Princesse would later go on display in Yokohama, Japan in 2009.
La Machine's most recent production was the Long Ma Jing Shen: Spirit of the Dragon Horse in 2014. Another creation by Delaroziere, it details the story of Nuwa, a goddess in Chinese legend. As the creator of humankind, Nuwa tasks her emissary (a dragon horse) to clear the skies and help her people. However, the spirit encounters a fierce foe: a giant spider. (While not identical to La Princesse, it does function much in the same way.) The show ran in China, France, and Canada through 2017.
Little is known about La Machine's next project, although reports of them returning to Canada in 2020 or 2021 exist. Should the company return to North America, they'll bring an entirely new production with them, complete with new mechanical puppets. According to CBC News, Delaroziere is hesitant to repeat the same spectacle twice in Ottawa.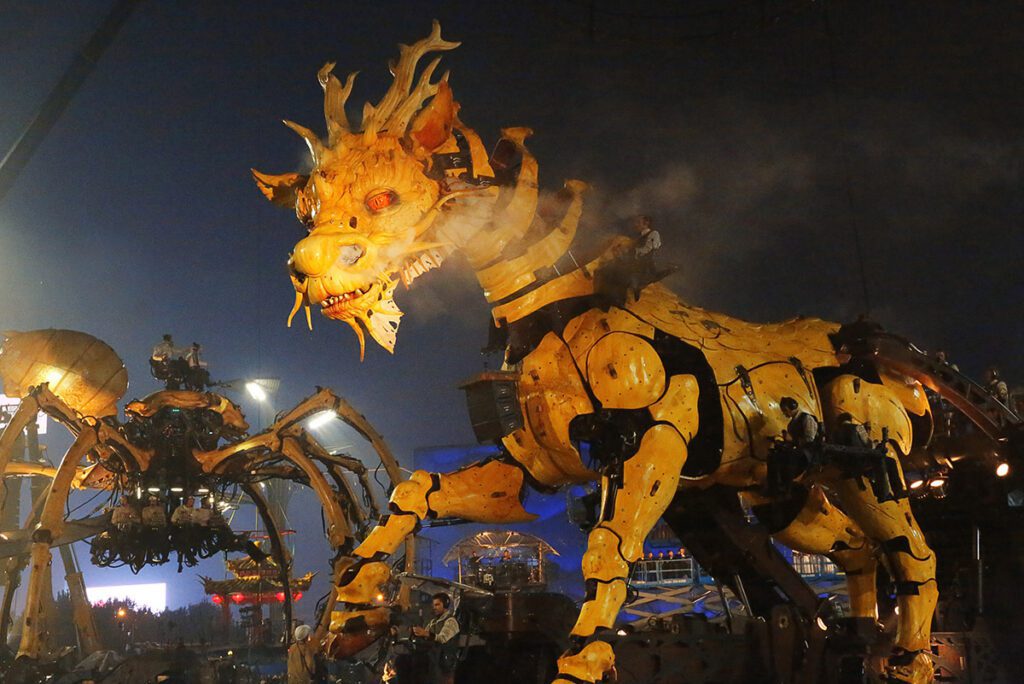 Whatever the production may be, it's surely going to be a treat for all the senses. La Machine is creating more than advanced puppetry and musical performances. They're bringing interactive storytelling to a medium beyond games. Art isn't just a still life in a museum, guarded by glass. It's all around us and constantly evolving, based on how we experience it. Delaroziere recognizes this- it's a shame more don't as well.
Follow our World of Creation where "what if" becomes "what is."