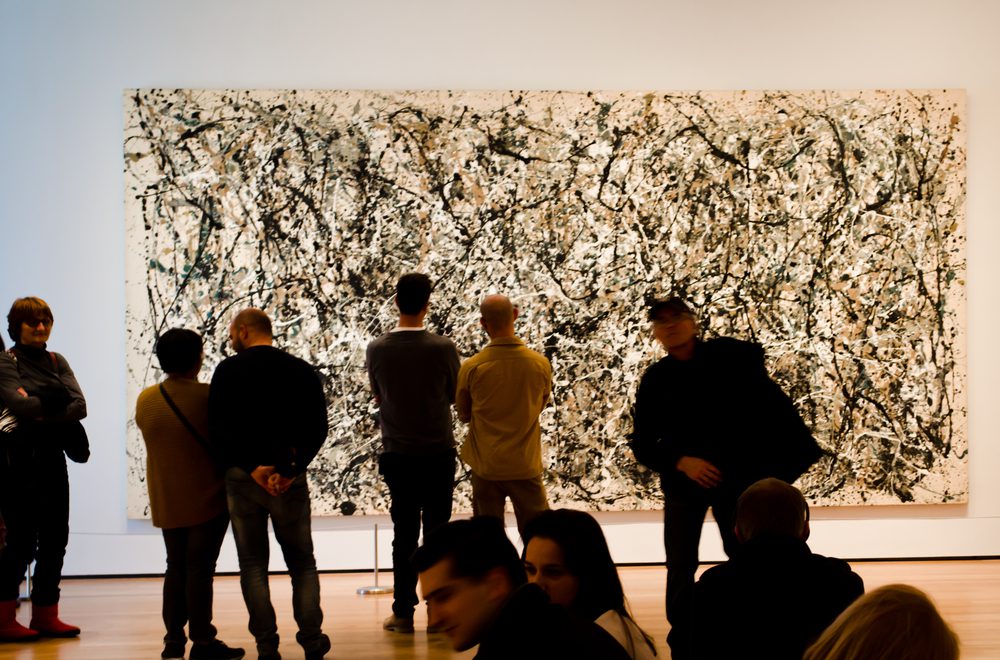 If you've ever heard "my kid could paint that!" while in the middle of an art gallery, chances are there's a Pollock nearby. The American painter is famous for his abstract drip paintings and the source of much discussion in the art community. Are they truly pieces of art, or just a mockery? No matter which side of the debate you're on, it's a testament to the legacy Pollock created despite his short career.
Born in 1912 in Cody, Wyoming, Paul Jackson Pollock moved to San Diego at a young age. Eventually, he enrolled at Los Angeles' Manual Arts High School. His education there was short-lived: he was expelled. This ultimately led to him and his older brother Charles leaving for New York City in 1930. There, the brothers were trained at the Art Students League under Thomas Hart Benton. At this point, however, his signature style had yet to be formed.
Six years later, Pollock was given the chance to use liquid paint during a workshop in NYC. He started with simply pouring the paint over canvases. By 1947, he was firmly in his "drip period," where his most iconic works were created. A great deal of his success may be attributed to a spread in Life magazine in 1949, which featured four pages of his art and the question "Is he the greatest living painter in the United States?"
That question was never truly answered. At the height of his success, Pollock abandoned the drip style he was famous for and began working almost exclusively with black paint. The resulting pieces didn't sell, and he returned to color shortly thereafter. During this time, he began his relationship with fellow artist Lee Krasner. Krasner was heavily inspired by her husband; the inspiration was not mutual.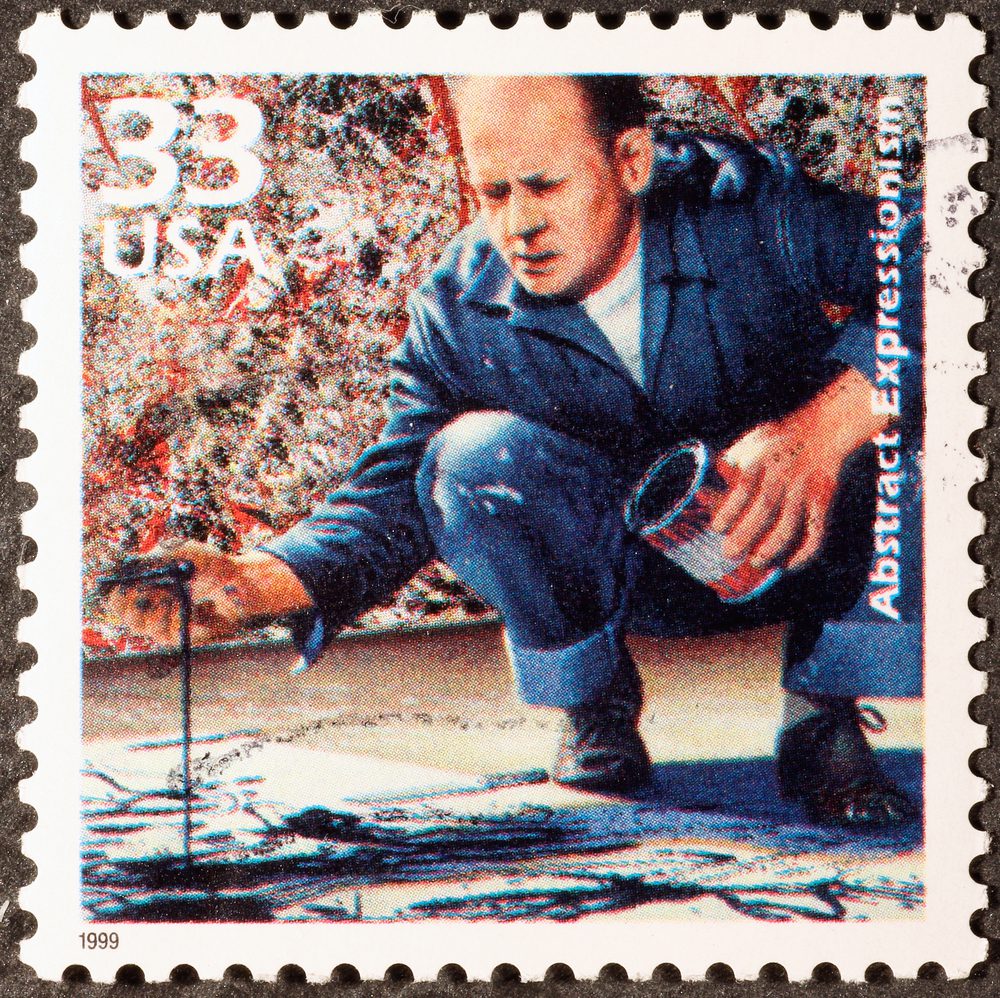 Between the rocky relationship and pressures to meet expectations, Pollock turned to drink. This proved to be fatal when he died in a car crash while under the influence on August 11, 1956. Four months after his death, he was honored with a retrospective exhibit at the MoMA. Two other exhibits appeared there in 1967 and 1998, respectively.
These celebrations of his work, however, haven't stopped the controversy. Even while he was alive, Pollock's paintings were the topic of debate. Art critic Robert Coates called his works "mere unorganized explosions of random energy, and therefore meaningless." A headline in 1959 read "This is not art- it's a joke in bad taste." Conversely, figures like Jean Helion and Clement Greenberg were supporters of Pollock and found his work inspiring. Pollock himself is quoted to have described his art as "motion made visible memories, arrested in space."
Another confirmed fan is Chris Stavroudis, an independent conservator. He recently worked with the MoCA (Museum of Contemporary Art) in Los Angeles on restoring Pollock's Number 1, 1949. The painting has been in MoCA's possession since 1989, and this collaboration between the museum, Stavroudis, and the Getty Conservation Institute is dedicated to renewing the original glory of the piece. Three other Pollock paintings were also on display during the exhibit, along with video and photographs of the artist at work. Stavroudis's work was open to the public on Thursdays when he was restoring it in person and available to answer questions.
If you were never a fan of Pollock and his style to begin with, it's unlikely the exhibit- or this article- will change your mind. Indeed, it's an art style that's all too easy to recreate (kits even exist to allow buyers to try out drip-painting themselves). But it's a style Pollock pioneered and will forever be associated with. Love it or hate it, Pollock-esque has entered our lexicon.
Follow our World of Creation on Instagram, where "what if" becomes "what is."