With the holiday season in full swing, we all have people on our holiday list that are impossible to shop for. Check out our picks for the most innovative gifts you can give this holiday season that even the pickiest people will love.
1. Samsung's Freestyle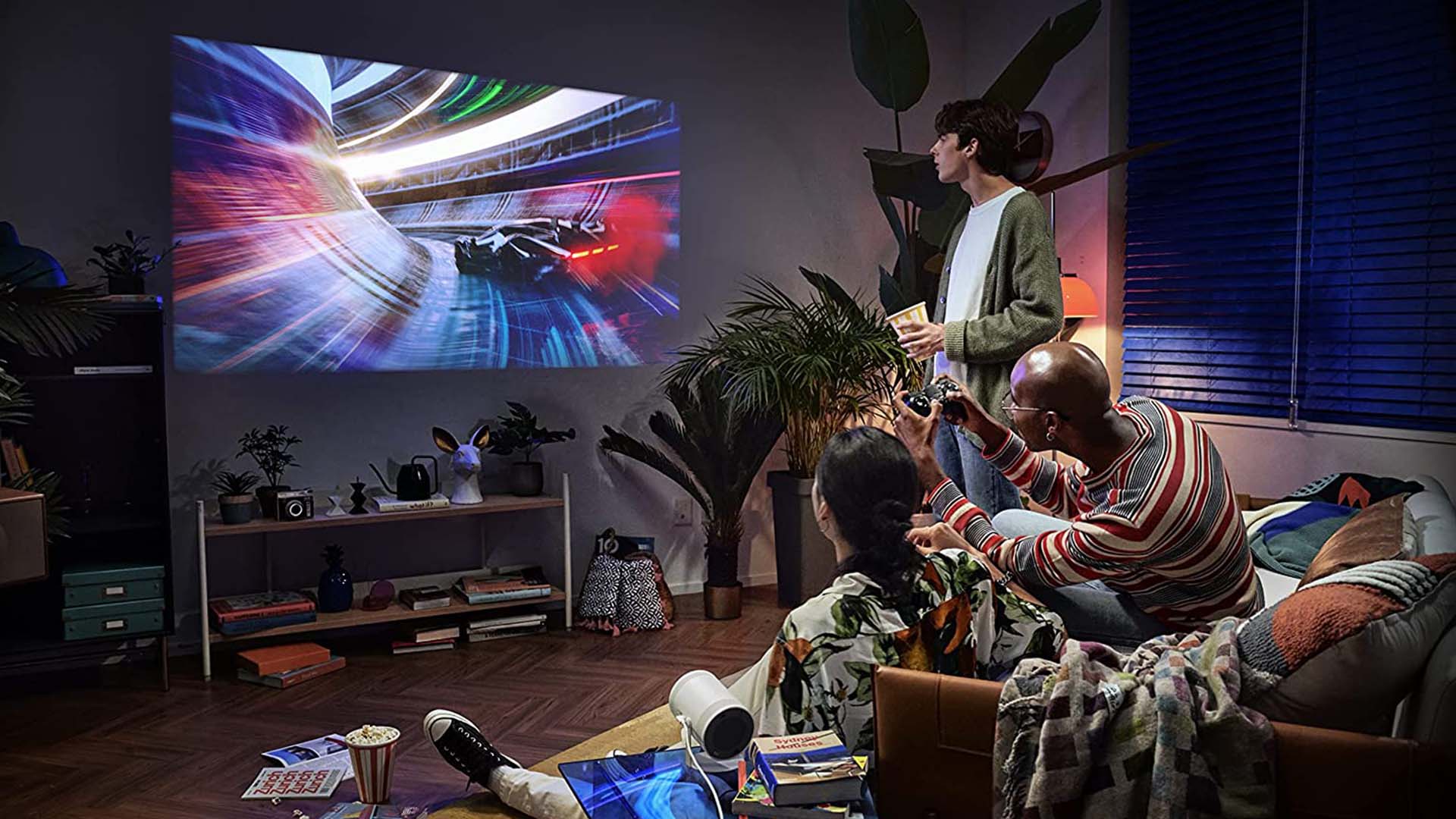 As one of the most innovative products released in 2022, Samsung's ultra-portable projector called The Freestyle is a great gift to give technology lovers this holiday season. The lightweight projector sits in a swivel stand that allows you to display shows, movies, games, workouts, and more on any surface and environment. The Freestyle can also be used as mood lighting, change based on the rhythm of the music, work as a smart speaker with Bixby and Alexa support, act as a lava lamp, and cast a starry night, amongst other features. The projector is available HERE.
2. Ember's Temperature Control Smart Mug 2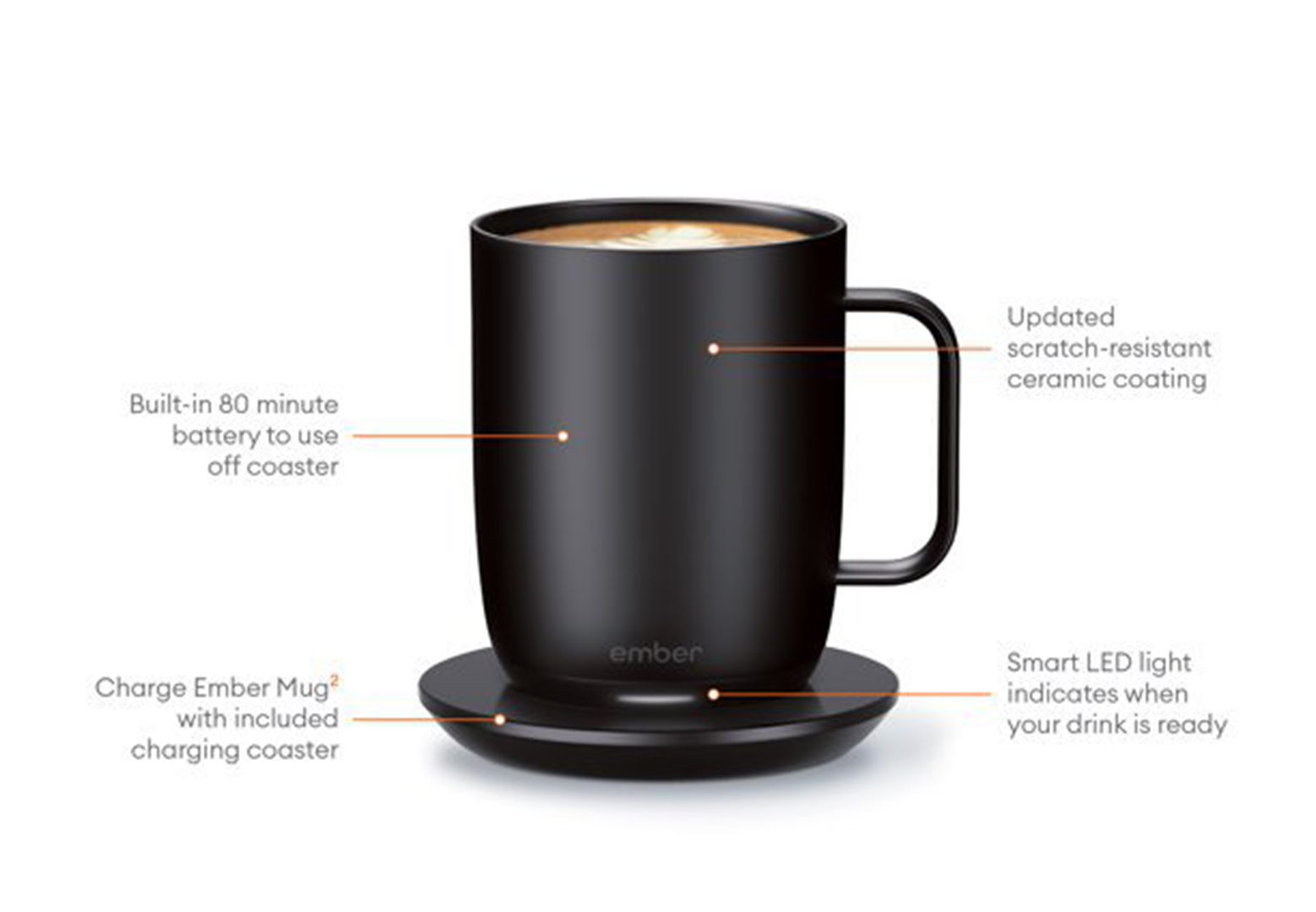 Coffee and tea drinkers know the struggle of their warm drink getting cold. Ember's Temperature Control Smart Mug 2 keeps drinks at the exact chosen temperature for up to an hour and a half on a single charge. The settings can be controlled directly through smartphones via a mobile app. Find out more HERE.
3. Mueller's 10-In-1 Chopper & Slicer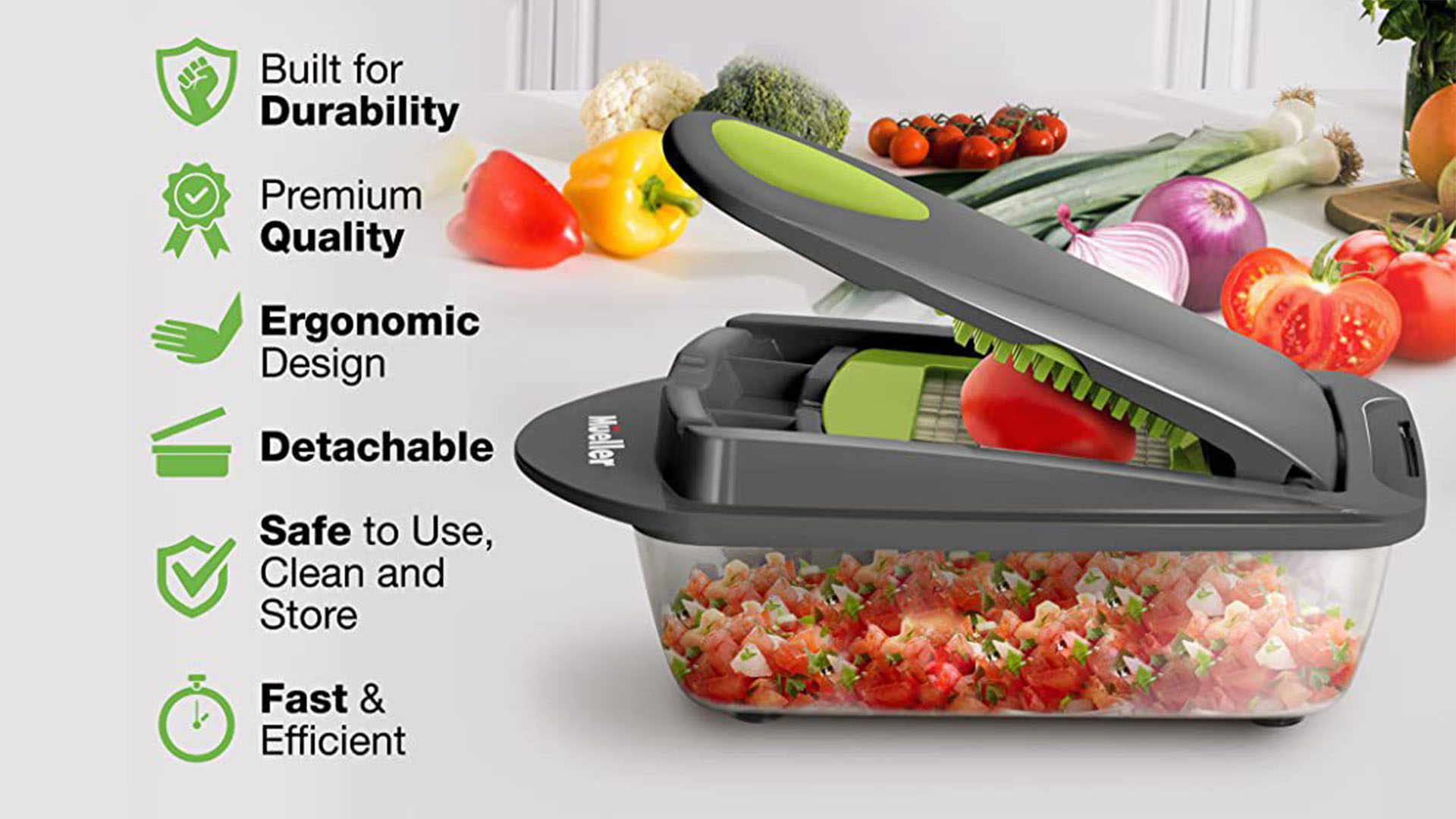 If the gift receiver loves cooking, save them some time (and possibly tears from onions) in the kitchen with Mueller's Multi Chopper & Slicer. The device includes three different-sized chopper blades and five interchangeable blades that can be used for slicing, julienning, grating, dicing, shredding, and more. The innovative design is dishwasher safe, prevents food from slipping, and chops directly into a convenient container. Find out more about this product HERE.
4. Jokari's Take the Tower Game
Jokari's Take the Tower game is perfect for any game lovers on your holiday list. This strategy board game takes the principles of the classic Connect 4 to a new level. By using a 3D tower, players can win by placing four marbles in a row in addition to just vertical and horizontal. Players can also turn a tower floor to any position to change the whole game. Check out this exciting game HERE.
5. Seedsheets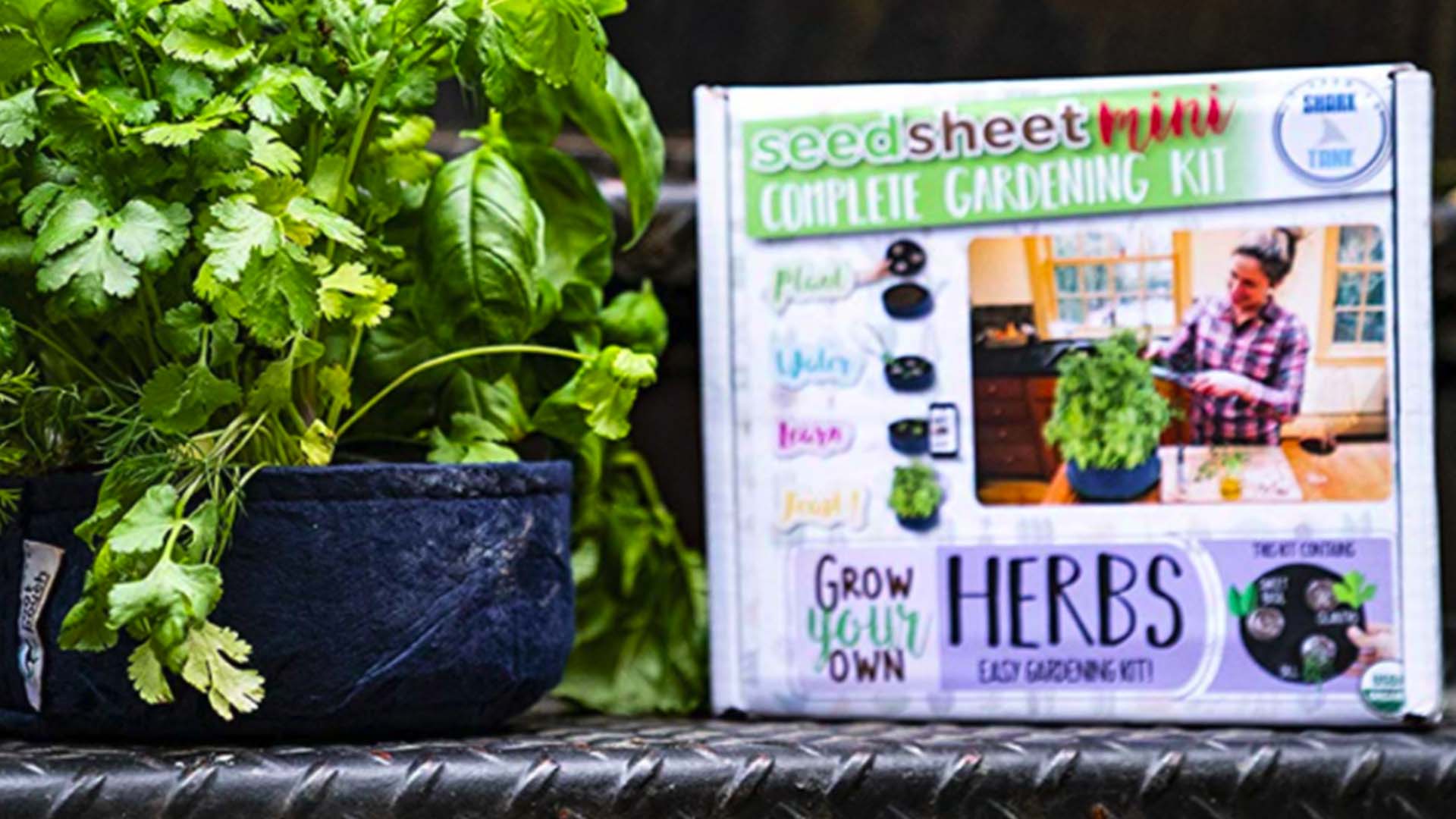 Some people dream of growing their own garden but unfortunately lack a green thumb. Seedsheet is here to help make growing food more accessible, even without excessive space or gardening expertise. A Seedsheet is a sheet of weed-blocking fabric that contains evenly spaced pouches of seeds. The sheets are designed to sit on top of dirt (so they don't require planting) and to slowly dissolve over time when watered. They only require a few weeks of consistent daily watering before the selected variety of flower or edible plants will blossom. Purchase the patented Seedsheet plant kits HERE.
6. YogiFi's Smart Yoga Mat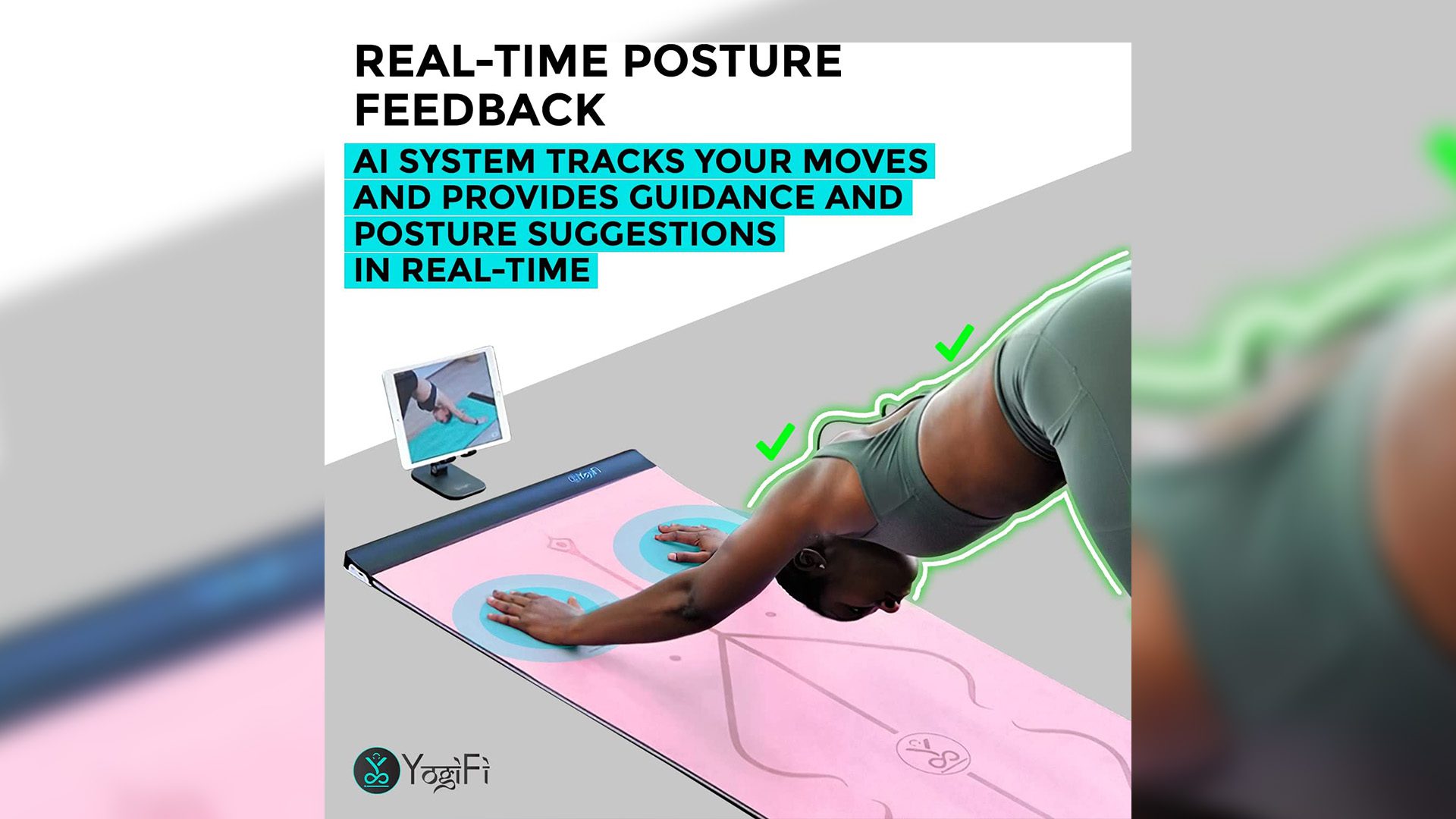 For all of the Yogis in your life, check out YogiFi's Smart Yoga Mat which brings a yoga class to them. This innovative mat uses AI and sensors to provide real-time feedback on posture and form as users flow through your vinyasas. The mat can also be paired with the YogiFi App to follow a variety of beginner to expert classes. Find out more HERE. 
7. RocketBook's Smart Reusable Notebook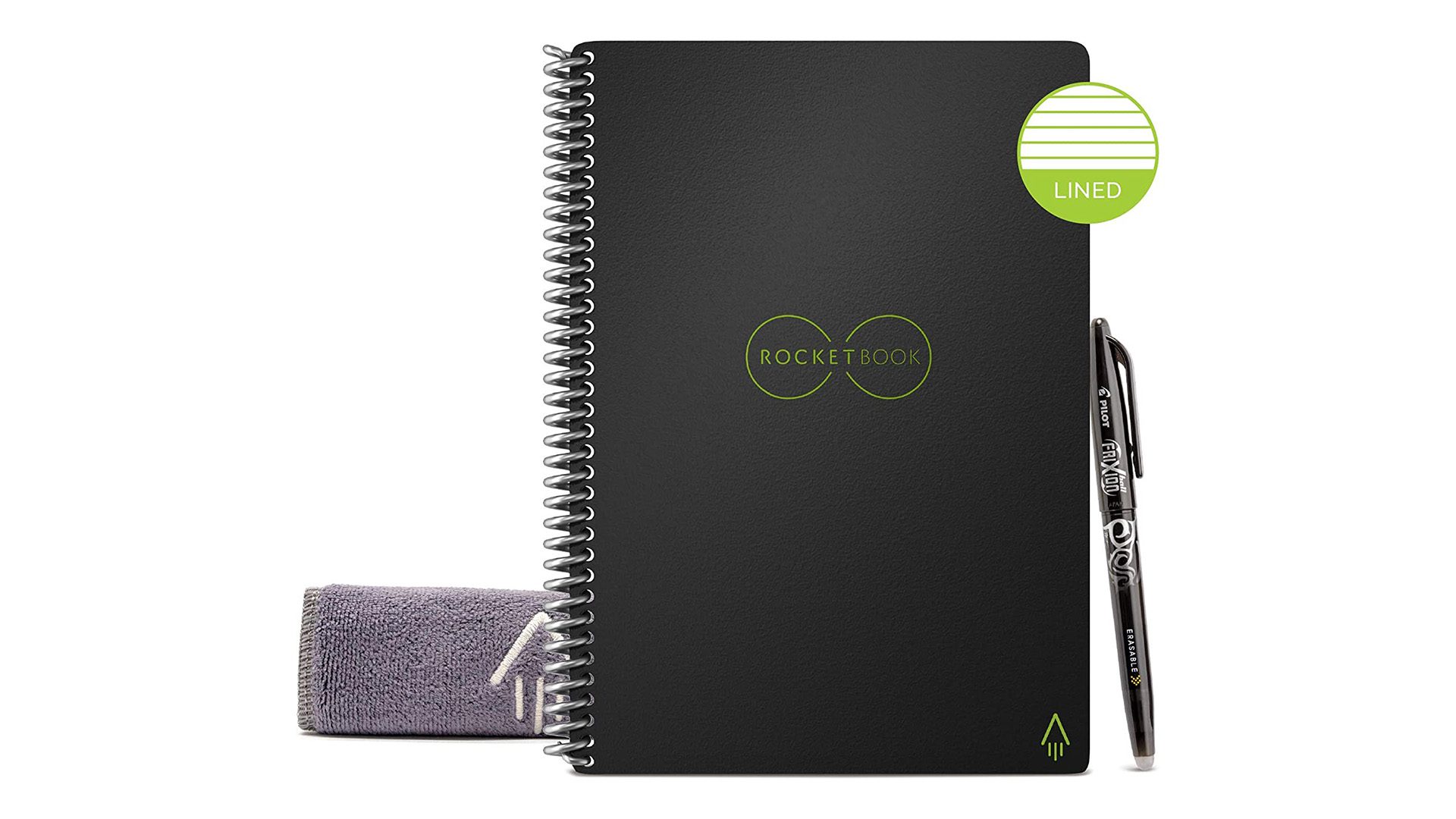 As one of the most eco-friendly inventions of 2021, Rocketbook's Smart Reusable Notebook reduces the vast amount of paper thrown away each year. The notebook includes 36 easy-to-clean pages that can be used endlessly by wiping clean with a damp cloth. The first reusable notepad of its kind, RocketBook claims it feels just like writing on a traditional pad thanks to its special space-aged paper. Don't want to erase your notes? The book is compatible with the Rocketbook app that scans the pages and uploads them to the cloud software of your choice. Find out more here.
8. Jokari's UP-Tee Caddy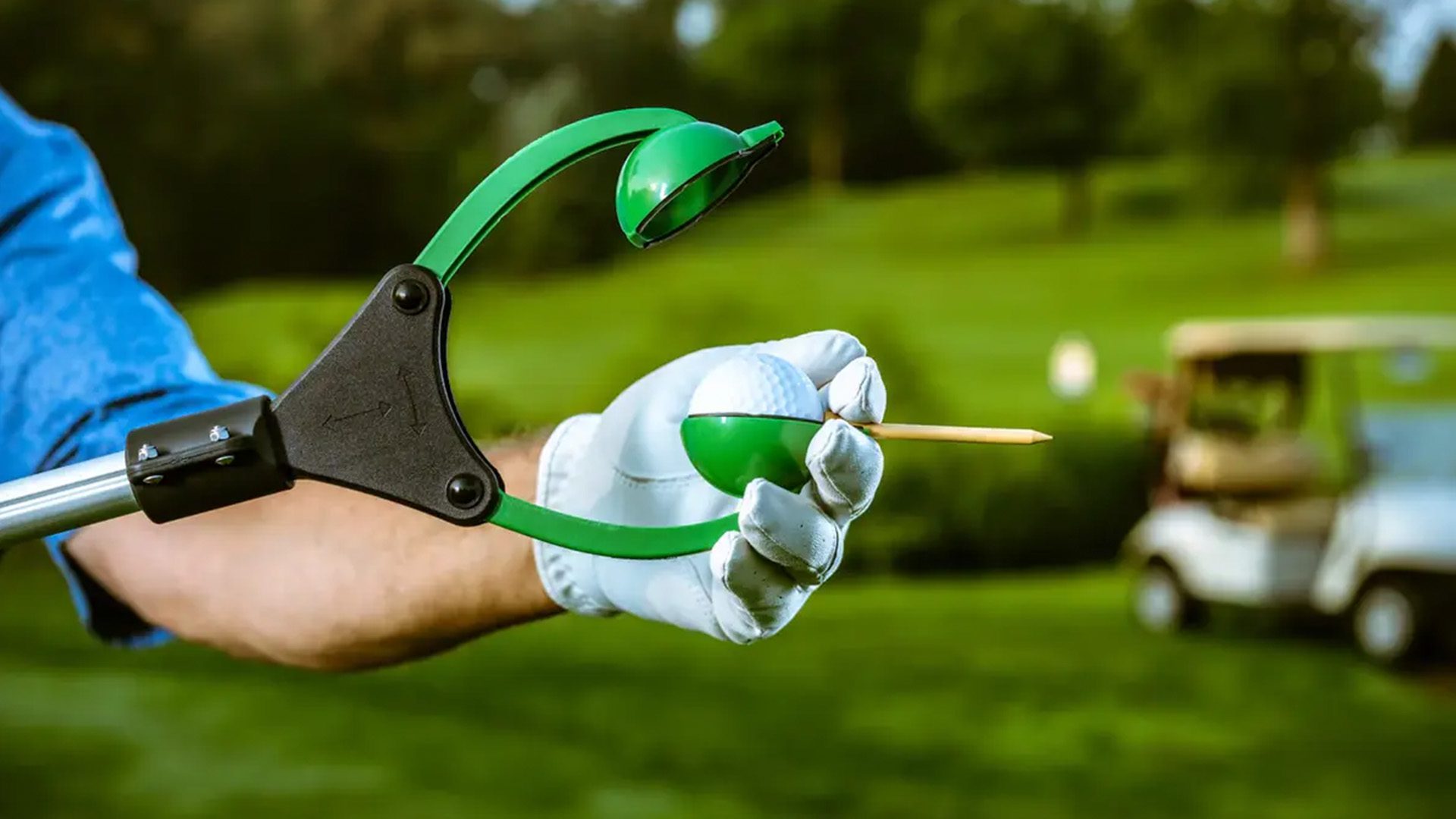 If you have any golfers on your holiday list, check out Jokari's UP-Tee Caddy. The product allows you to effortlessly tee up your drive to the perfect height without bending over–perfect for golfers with back injuries or arthritis. The UP-Tee Caddy also helps you retrieve a ball from trees, water hazards, or anywhere else just out of reach. Get this innovative and helpful product HERE. 
9. Dash's Rapid Egg Cooker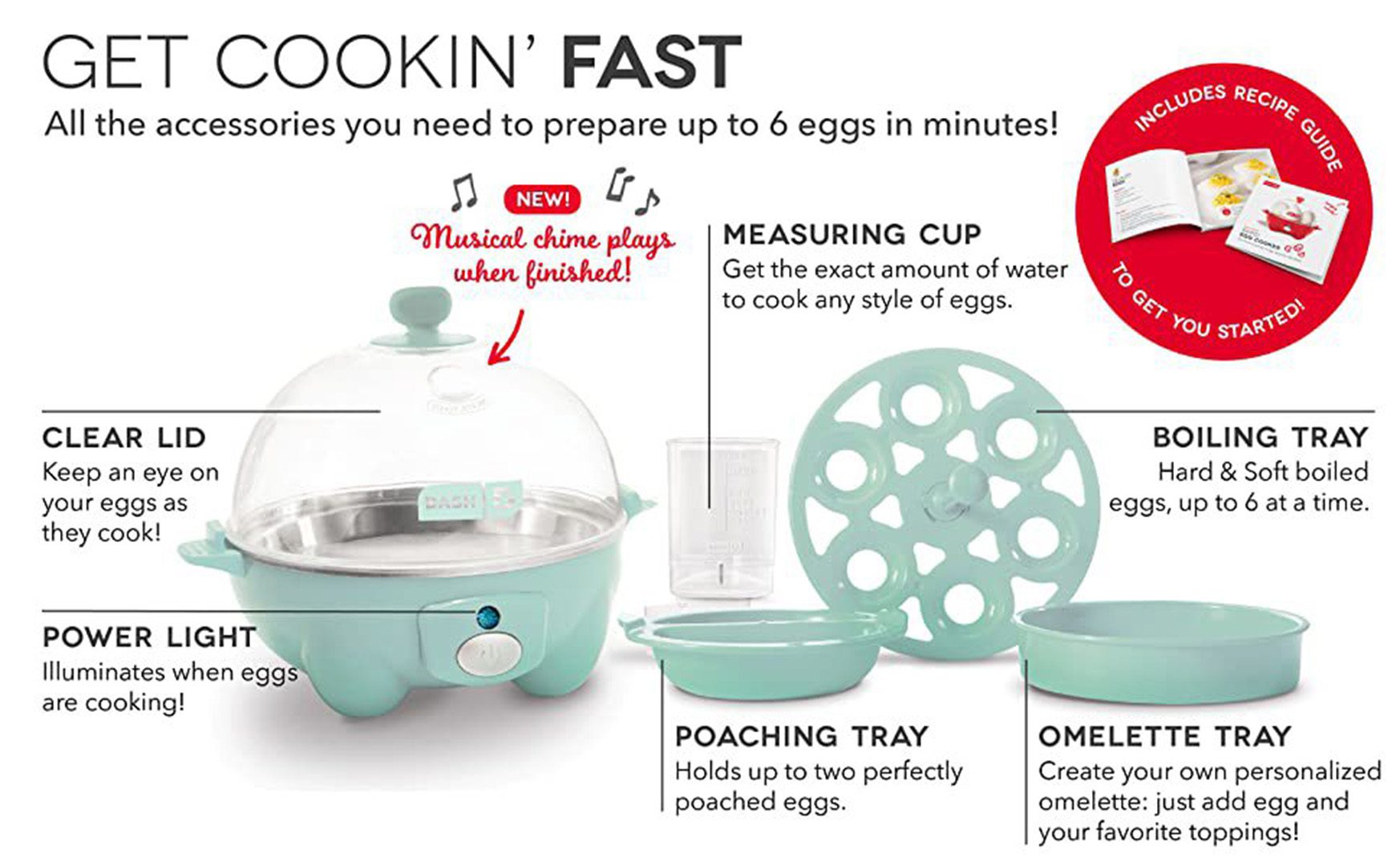 For those who love eggs but don't always have the patience to cook them perfectly, Dash's Rapid Egg Cooker is a great gift. The innovative cooker can make up to 6 soft, medium, or hard-boiled eggs in 12 minutes or less at the same time! The timer clicks and the light turns off when cooking is complete, so it's easy and fool-proof. It can also poach eggs and make an omelet. Get the rapid egg cooker HERE.
10. Philips' SmartSleep Wake-Up Light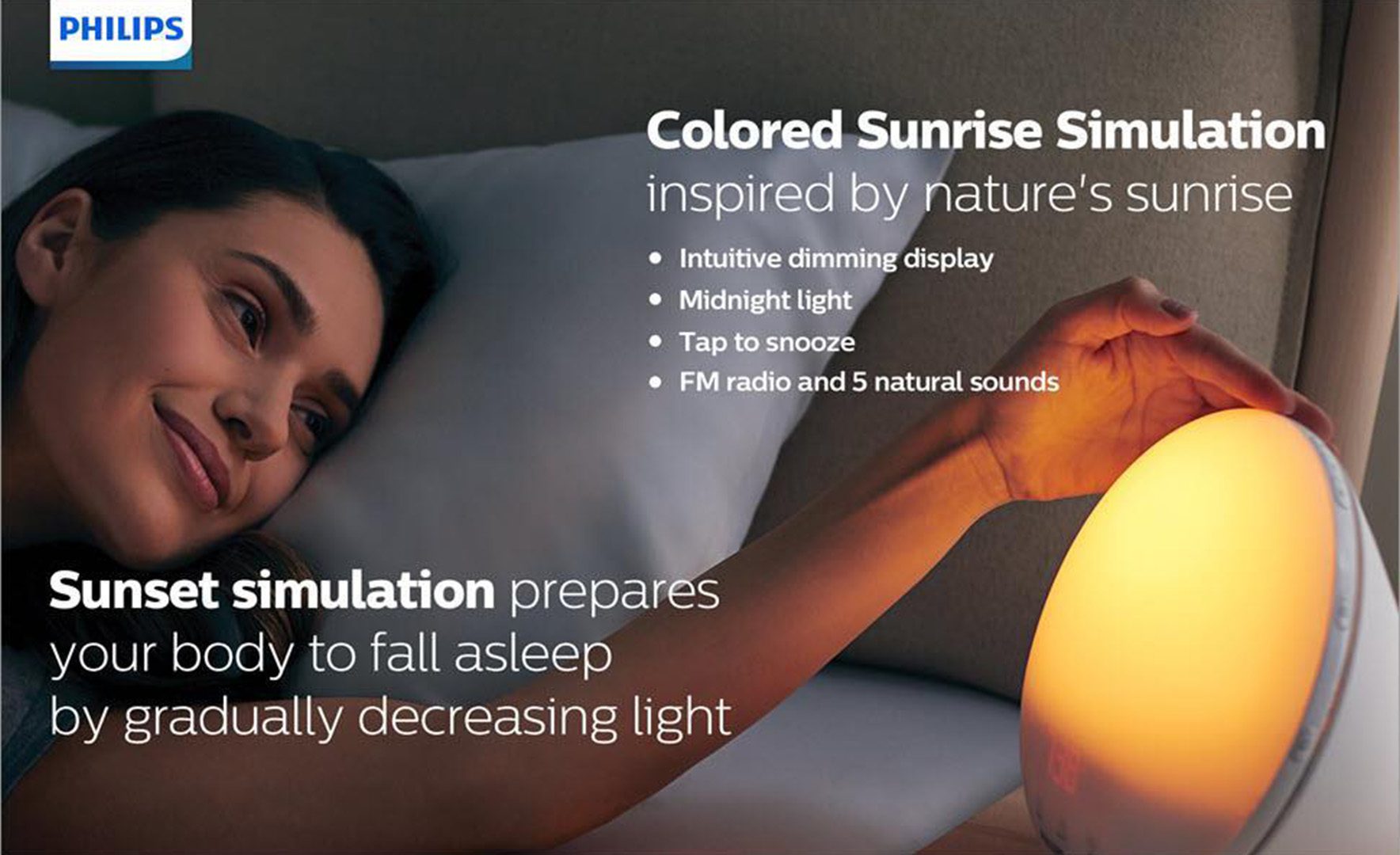 Sometimes all someone really wants for the holidays is a good night's sleep. While you can't gift that, you can give the gift of a calmer and better start to the day. The Philips SmartSleep Wake-up Light simulates a natural sunrise. Using a combination of 20 brightness settings and 5 customizable sounds, the light wakes you up in a more natural way. The clock also includes an FM radio, tap snooze, and bedside lamp. The light is available HERE. 
11. unspun's Made to Order Jeans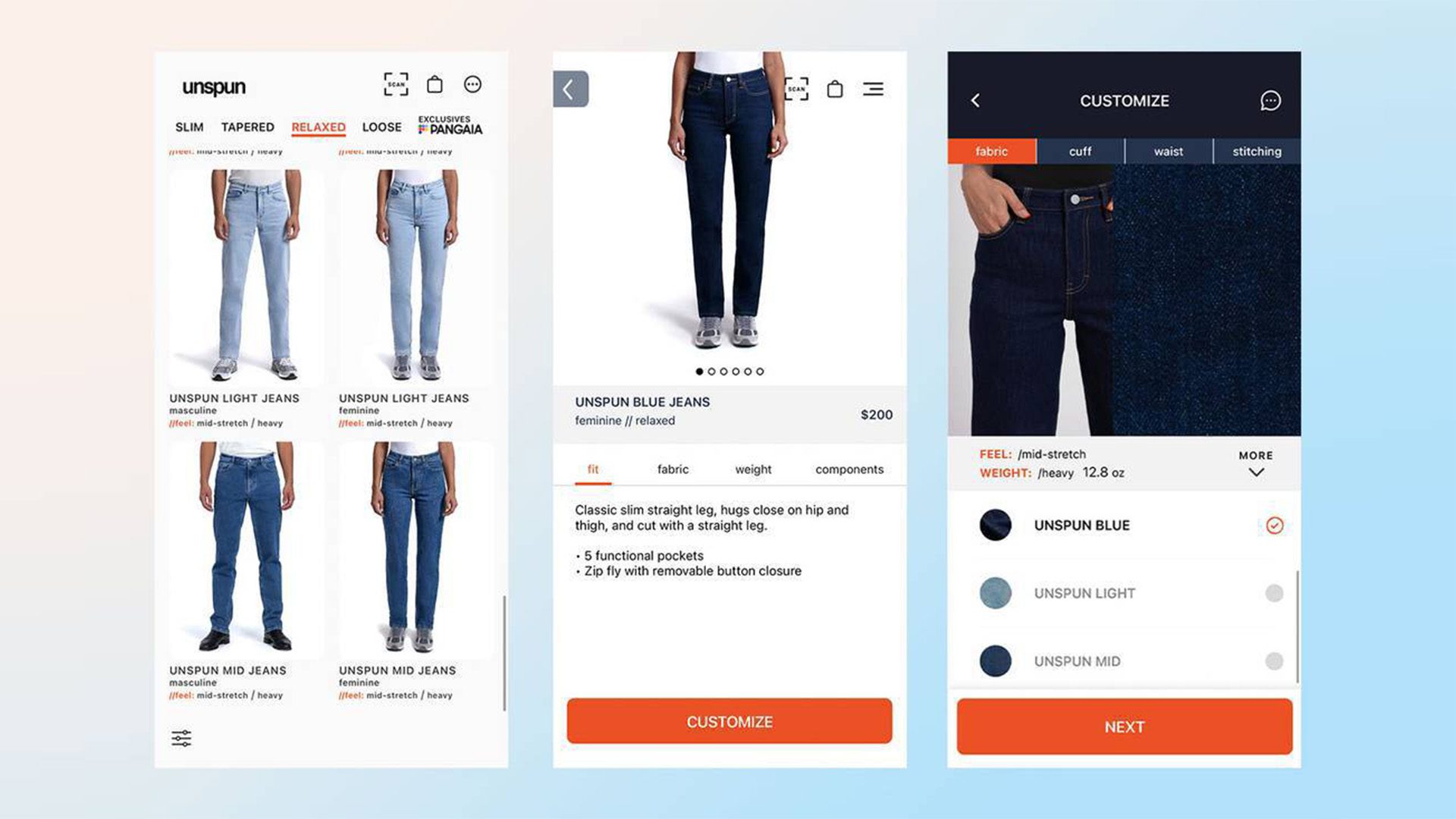 For a completely unique and innovative gift, check out unspun's customizable sustainable jeans. These jeans have no sizes or inventory; they are made to order per person. After choosing and customizing the perfect pair of jeans, you take a quick 3D scan of your body using unspun's app. The jeans are individually and sustainably made for you and shipped to your home. 
To gift a pair of unspun jeans, you can send a custom-fit gift kit. The kit includes a curated selection of swatches, a gift certificate valid for any pair of unspun jeans, and a lookbook guide. You can also send a digital gift card, delivered via email. Check out the gift kit HERE. Or, get $40 off your first pair of unspun jeans HERE.
As an Amazon Associate and Share a Sale affiliate, Tomorrow's World Today may earn from qualifying purchases linked in this post.