At the 2023 Masters Tournament, which was played April 6-9, generative AI technology was used to add automated spoken commentary to over 20,000 video clips.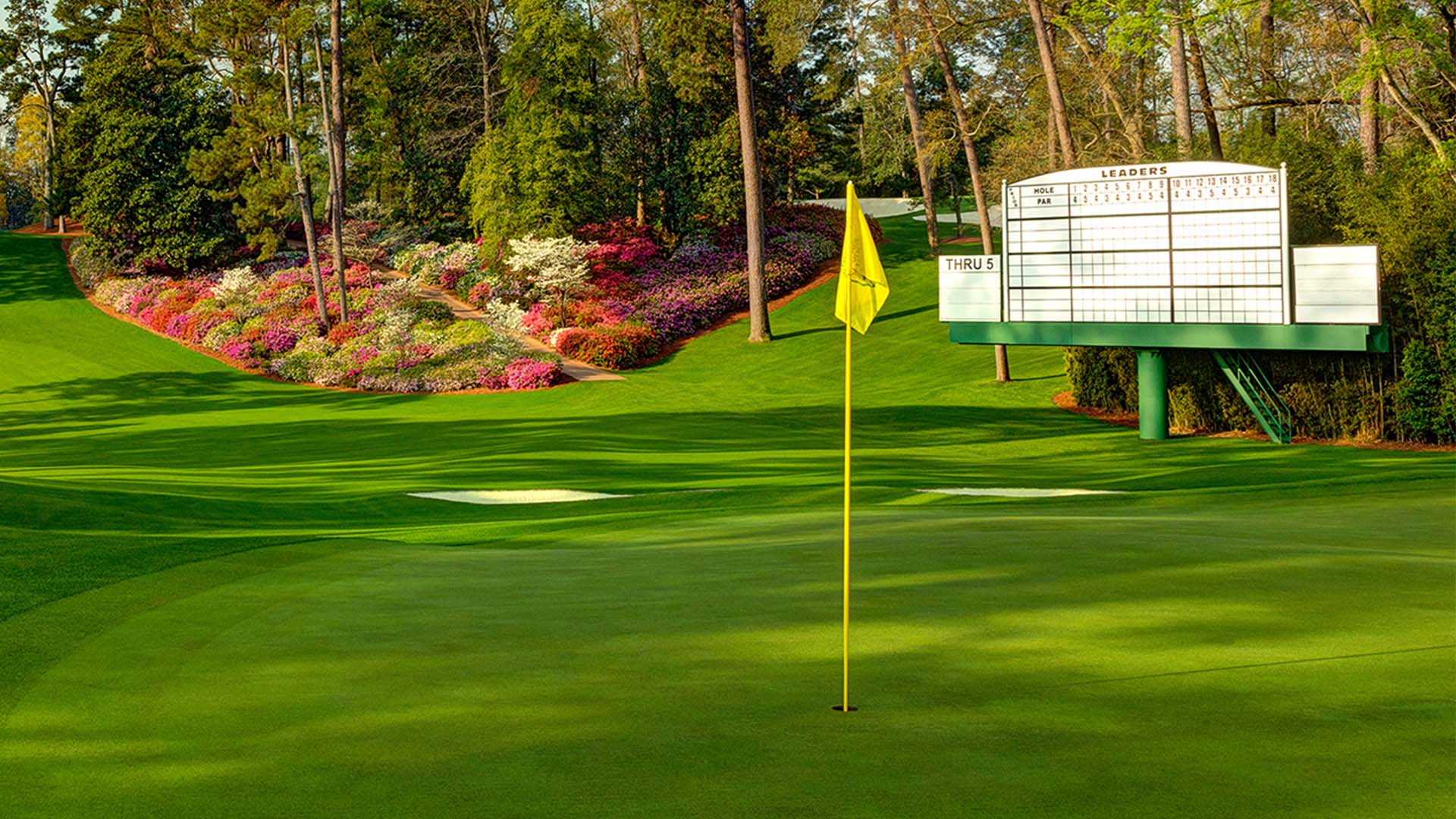 IBM's Generative AI 
IBM's Automated AI commentary produced a detailed narration throughout the tournament for fans using the official Masters app and Masters.com. To create the experience, the large language model was provided with a massive data set that contained petabytes of web data and metadata that have been collected over 12 years. 
The model was then fine-tuned to be an expert on all things golf. This complex process consisted of creating a set of concepts and categories that drew relationships between golf rules, and how it's organized around holes, tees, par numbers, and distances. This set was then filled with details from the actual gameplay set to help the system figure out the game. 
Next, the system was encoded with the syntax and semantics of how sentences should be spoken and how possible situations should be described. This was based on the most common ways of saying things, as well as the language of the Masters. For example, in the Masters tournament, a sand trap is a "bunker" and the rough is the "second cut."
Lastly, the speaking persona was taught to pronounce domain-specific words and phrases, such as how to pronounce the golfers' names correctly. To ensure accuracy, a team listened to the sentences and entered the phonetic spellings into the dictionary for words or phrases that the system was getting wrong. 
As a result of this generative AI training, the Masters Tournament's generative AI models can speak with "varied sentence structure and vocabulary, avoiding redundant play-by-play iterations to make the clips informative and engaging."
Hole-By-Hole Player Analysis
One of the models used to build the new audio commentary feature was Watson Studio, IBM's cloud-based API chatbot service. 
At this year's Master's tournament, Watson AI will also power new hole-by-hole player predictions to project a player's score on each hole for the entire tournament. The predictions will be updated after a player completes a given hole to reflect their most recent performance. The models analyzed six years of Masters data, which included more than 120,000 golf shots, to cast these predictions. 
As Jonathan Adashek, the Senior Vice President of Marketing and Communications for IBM, added, "For more than twenty years, IBM and the Masters have partnered together to create custom solutions that improve the user experience and capture the attention of millions of golf fans globally. We're applying the same hybrid cloud, AI technology, and IBM Consulting services that we use with clients across industries to bring an elevated digital experience to one of the most iconic sporting events in the world."
AI in Sports
AI has increasingly been used in sports in the past few years, and its use is only expected to grow. For example, the NFL uses digital twin technology with its Digital Athlete to boost safety, sustainability, and efficiency across the league The Digital Athlete leverages AI and machine learning to create a virtual representation of an NFL player, sorted by position group. It can be used to better predict and prevent player injury, making the game safer for players. 
In the 2022-23 NBA season, the NBA launched its new app to offer a new hub for fan experiences. By utilizing AI, the app's cloud-based infrastructure tracks user behavior and refines personalized content. For example, Microsoft Azure and Azure AI power the app's "For You" experience which comes with content recommendations based on fan preferences and personalization.