A cutting-edge new spray fabric technology resulted in a dress being spray-painted directly onto model Bella Hadid live on-stage at Paris Fashion Week.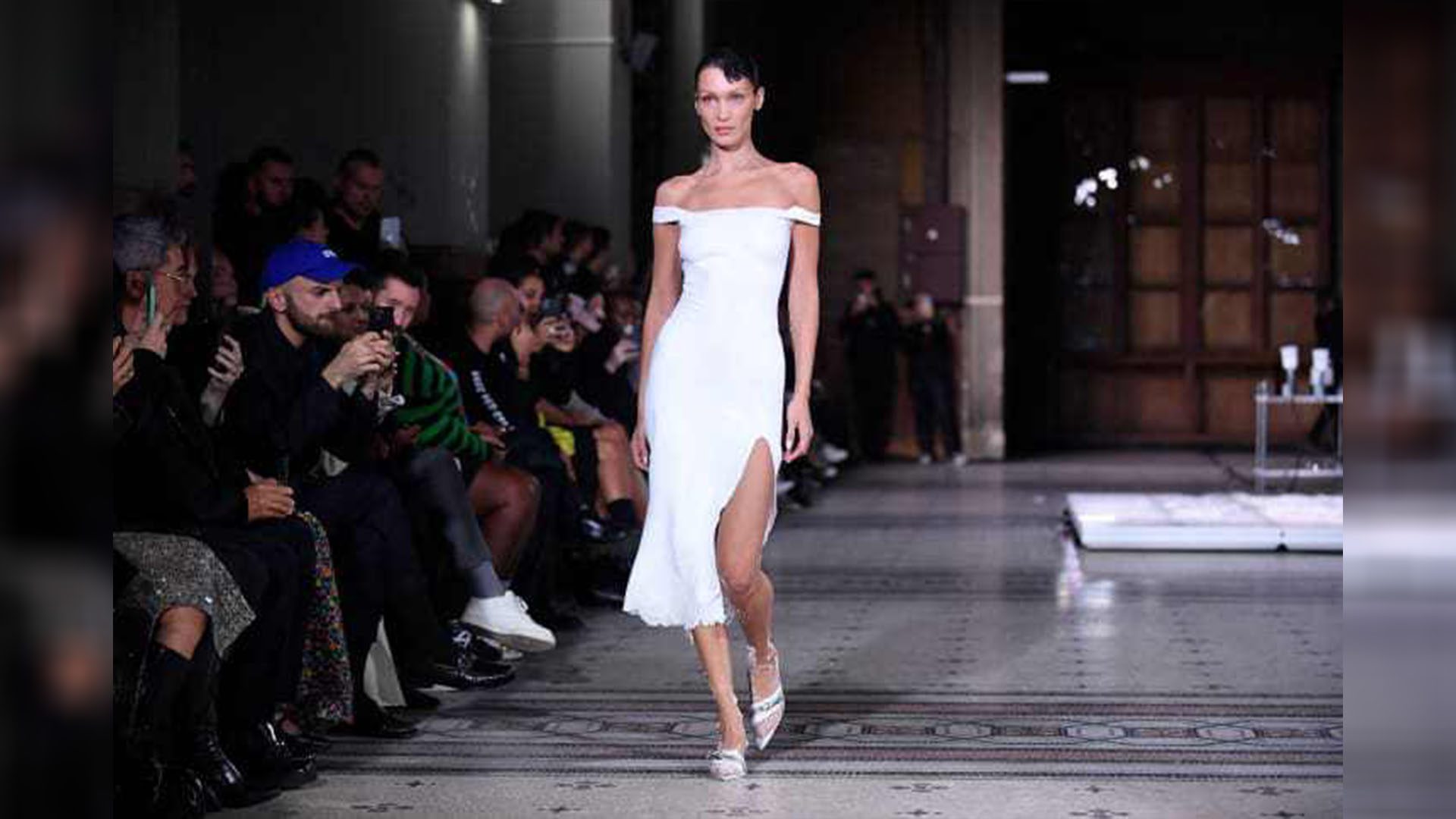 After their previous work experimenting with hand-blown glass handbags, XR-shot campaigns, and antibacterial clothes, the brand Coperni is known for pushing the boundaries of the industry by combining fashion with scientific innovation. Originally founded by Arnaud Vaillant and Sébastien Meyer in 2013, Vaillant stated to ELLE UK, "The brand is named after Copernicus, the Renaissance-era astronomer, so it's inspired by science, progress, innovation, and technology."
For the Paris Fashion Week Coperni's Spring-Summer 2023 show, the pair partnered with Spanish fashion designer and scientist Manel Torres and his team at London's Bioscience Innovation Centre to create the spray-on dress. The spray technology is made using Torres' Fabrican liquid which contains fibers bound together by polymers, biopolymers, and greener solvents, that evaporate once it makes contact with a surface. It can even be turned back into a solution afterward and used again.
Torres, who had studied fashion design, had the idea to create a spray-on T-shirt but he lacked the knowledge to build it. He took his idea to Imperial College in London, known for its innovations, and they granted him resources and a lab with which to work. "I thought I could create a mist," he said in a 2013 TED Talk. "That was the eureka moment."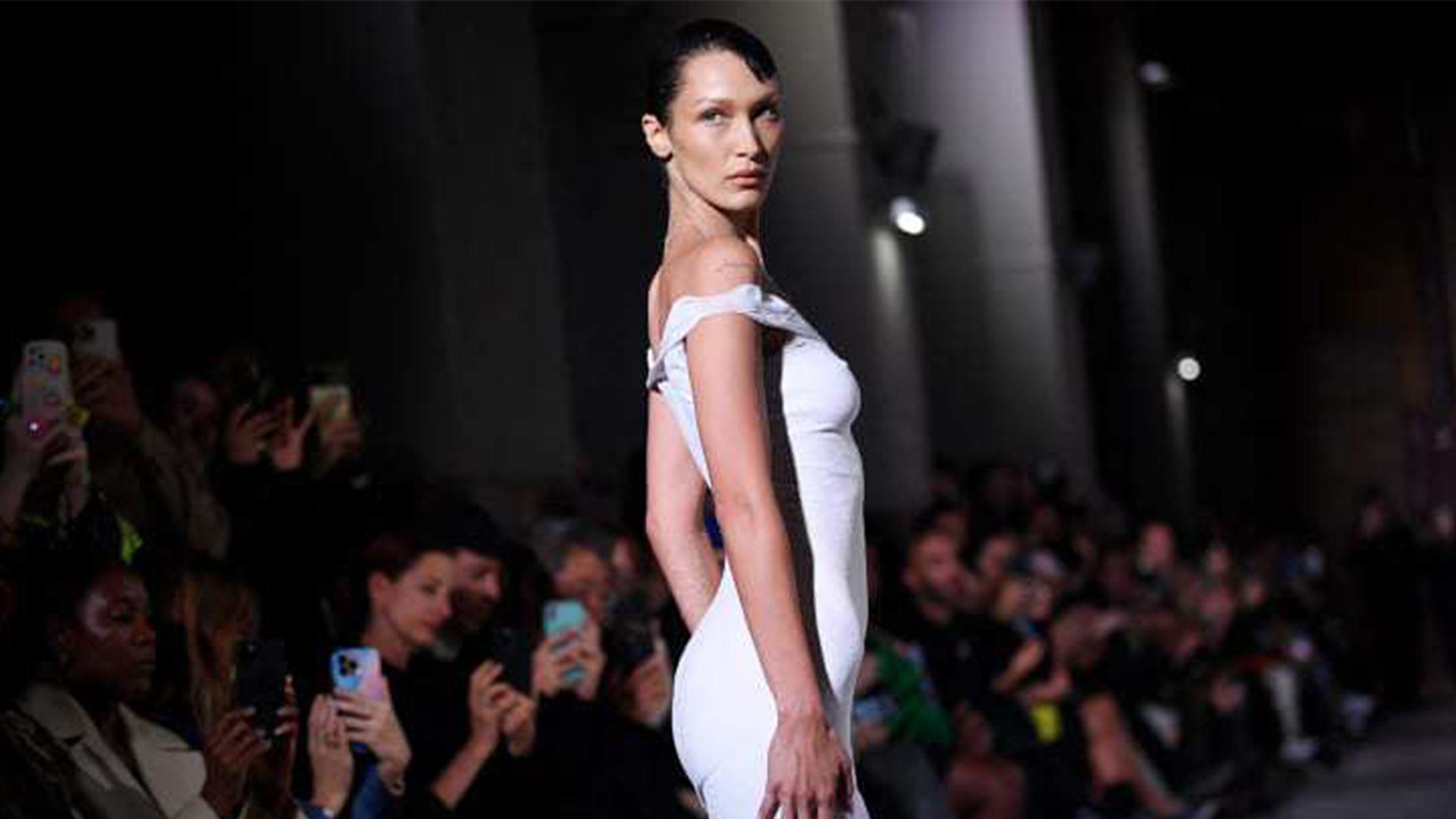 Torres successfully created Fabrican in 2003, a spray fabric that feels like suede but can be manipulated like any other. This is what allowed the dress to be styled after it was sprayed onto Bella Hadid when designers quickly created a slit and an off-the-shoulder sleeve look before Bella walked the runway in the live-made creation. The texture can change, however, depending on what fibers are used (natural or synthetic) and how it's applied.
"Fashion designers need new materials and fabrics to create products to address evolving lifestyles and consumer demands," wrote the show notes. "In the 21st century we should make it the first time that science and design really march together in close step, illustrating in this way their interdependence."
In the fashion industry alone, this technology can be utilized for anything from entire garment construction to making quick and easy repairs to damaged pieces. Their plans are to eventually expand this technology to the medical industry as well, with the possibility of creating spray-on casts or sterile bandages using aerosol cans.
'It's our duty as designers to try new things and show a possible future,' Meyer told Vogue Business of Coperni's own spray-painting moment. 'We're not going to make money on this, but it's a beautiful moment – an experience that creates emotion.'
Equal parts a performance art piece and a scientific innovation, you can watch the full show segment below:
For more of the latest news, check out the 2022 Nobel Prize winners, Bruce Willis' digital twin, how two Florida towns endured Hurricane Ian, and the technology innovations of the 2022-23 NHL season.