A new immersive art installation called "Plaid" is connecting adults with their inner child by allowing them to play in a massive 5,000-square-foot indoor playground. Located in Greenpoint, Brooklyn, the immersive experience includes an adult-sized trampoline, two ball pits, swings, a miniature merry-go-round, and more.
The temporary immersive installation was created by the Australian-born, Brooklyn-based artist Cj Hendry. Inspired by the concept of plaid patterns, Hendry's new collection of works is designed to appear like paintings but they're actually hand-drawn with colored pencils.
"The fact that she used colored pencils for everything is very unique and my husband could not believe that it was not paint but pencils," said Floriane Harpster, a fan of the artist.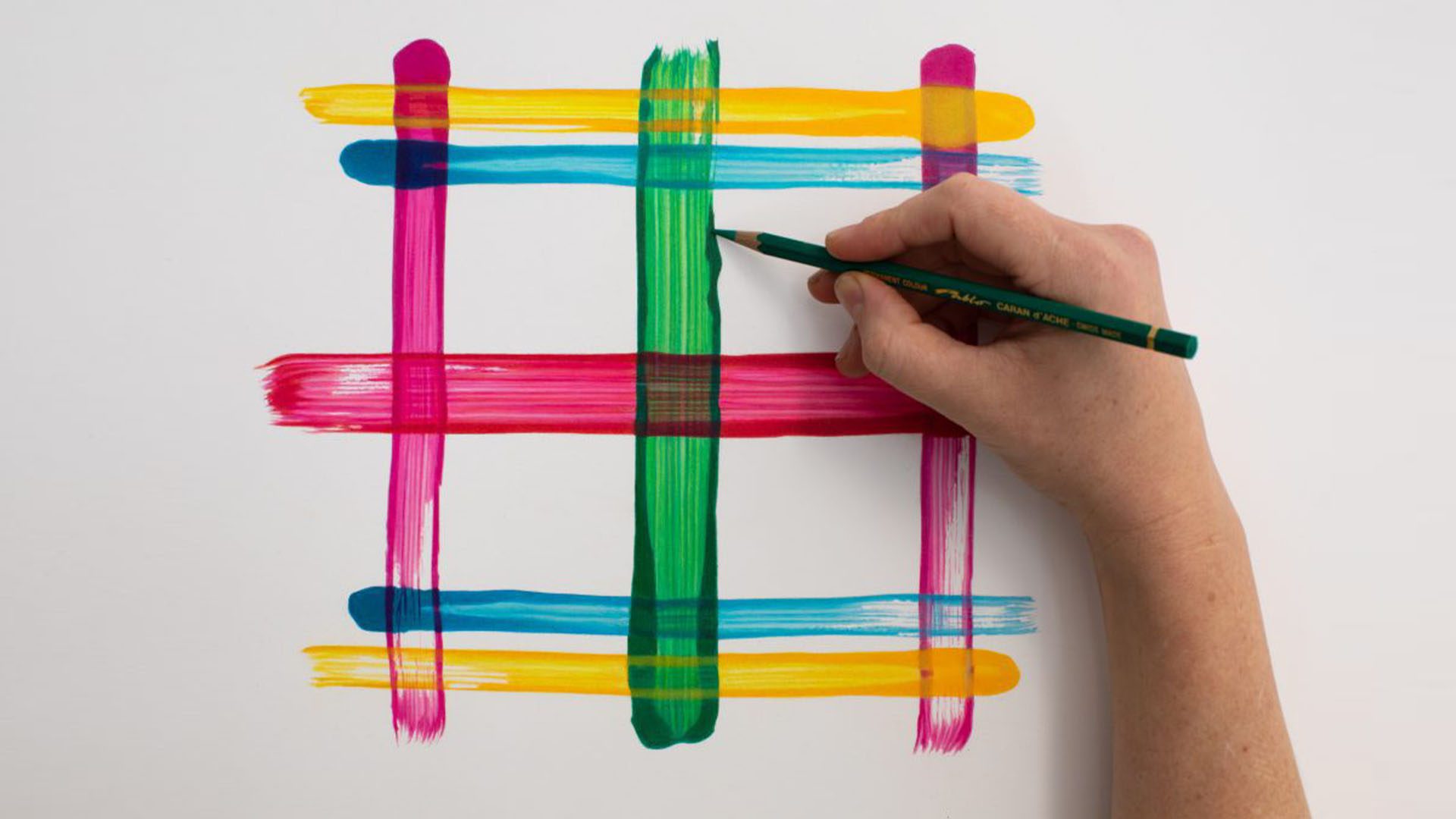 The event was celebrated both by adults looking to unleash their inner child and families enjoying the novelty of a playground big enough for the whole family. The square, colorful edges and white details around the playground are inspired by plaid patterns of color and negative space.
To bring her vision to life, Hendry worked with a playground manufacturer to design a custom structure to fit the dimensions of the space.  The colors and sensory details of the exhibition are meant to induce a calming effect, similar to Hendry's 2019 New York show "Rorschach" which featured an inflatable bouncy castle.
Hendry was intimately familiar with the exhibition space prior to the recent installation as it previously served as Hendry's studio for three years after she moved to New York in 2015. Though she reportedly hasn't been to an indoor playground before herself, Hendry has embraced the trend of immersive art installations since her popup Soho gallery in 2017, crafting elaborate settings in which to experience her drawings.
Approximately 24 hours ahead of the unveiling of the exhibition, Hendry and her team were finishing up the last-minute details such as cutting the ends off of tens of thousands of zip ties and securing the foam padding in place. In addition to the "Rorschach" exhibition mentioned previously, the artist's 2022 exhibition titled "Epilogue" was held in a 19th-century London church and featured a constant stream of falling white flower petals to pair with a series of flower drawings and sculptures.
"Plaid" grew from a commission for a client who asked Hendry to create a facsimile of an Elaine de Kooning work. Hendry discovered that she loved using hyperrealism, which is typically used to render 3-D images, in the 2-D realm, "I really like that trickery in a way. It is weirdly more challenging than you think."
Hendry's artistic process for the works in "Plaid" first involved creating hundreds of paintings of plaid hashtags in different color combinations. The color palettes Hendry deemed most successful were then translated into the colored pencil drawings that take hours to create.
"My drawing practice is really intimate. It's beautiful, but it's really labor intensive and it's also really lonely," Hendry said. "Drawing, I'm very close to the works, physically, whereas the buildings and the concepts [for my exhibitions] are so big and otherworldly that they are two completely opposite ends of the scale."