Prior to Duolingo's move to the East Liberty neighborhood in Pittsburgh, PA, their business headquarters was once the site of a beloved piece of public art titled "Lend Me Your Ears." This was an 8,500-square-foot community mural that depicted Black children playing together, riding their bicycles, a girl blowing bubbles, television test patterns, flowers, and birds. Much to the community's dismay, the mural was taken down by real estate developers in 2015.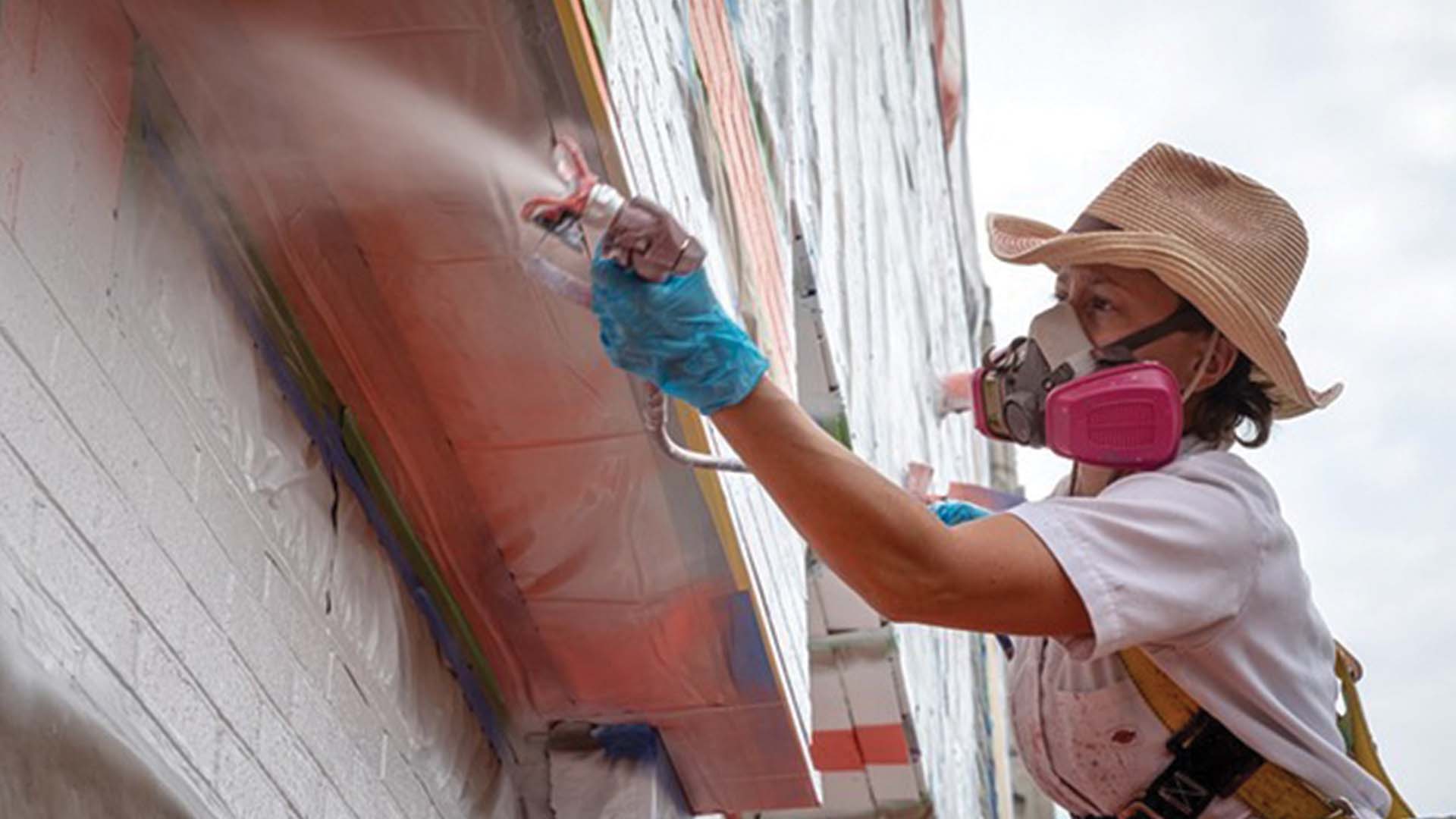 Upon learning of the building's significance, Duolingo put out a call to local artists in the hopes of selecting an artist to paint another mural to bring back that art and cultural significance to the community. In regard to the initiative, Luis von Ahn, co-founder and CEO of Duolingo, stated, "Duolingo is proudly founded and based in Pittsburgh. This support for the arts is part of our commitment to being a good neighbor in our community. We live and work here and want to give back directly to our community. Public art is something that can benefit everyone who lives here. Our goal is to make sure that our growth and success as a business built in Pittsburgh also gives back to this city that we love."
In 2019, Duolingo received applications from over 160 artists from several countries and ended up selecting Detroit-based artist Ann Lewis. Lewis worked with students at the Barack Obama Academy of International Studies and with the community at large to create a piece that would represent the people living there. Sam Dalsimer, head of PR at Duolingo, states that community outreach is one reason that the committee selected Lewis for the job, "We wanted to find an artist who was familiar with working in a community-based process, not just someone coming in and creating a piece of art that doesn't take into account the context around it, and that is Ann's kind of specialty."
The new piece, unveiled in 2020 and titled "To Be Human", has been very well-received by the Easy Liberty community. Upon its completion, Lewis stated, "This wall has a complex history and I am very grateful that the mural helped reestablish a dialogue between Duolingo and the community. Public art has the power to build bridges through creativity, birth conversations from silence and generate positive change. I'm excited to see what comes next."
Upon the mural's completion, Duolingo also announced that they would be pledging $150,000 in grants focused on "creating public artwork in Pittsburgh and supporting local artists and arts organizations." Thus far they have pledged grants to two local artists, Natiq Jalil and Alison Zapata. Duolingo has also met with local artists and activists and pledged to contribute support to neighborhood organizations, such as the Kelly-Strayhorn Theater and Hello Neighbor, which helps settle refugee families. And Duolingo's community involvement isn't just limited to their arts initiatives – in 2021 they donated 4,000 meals from their cafeteria to 412 Food Rescue.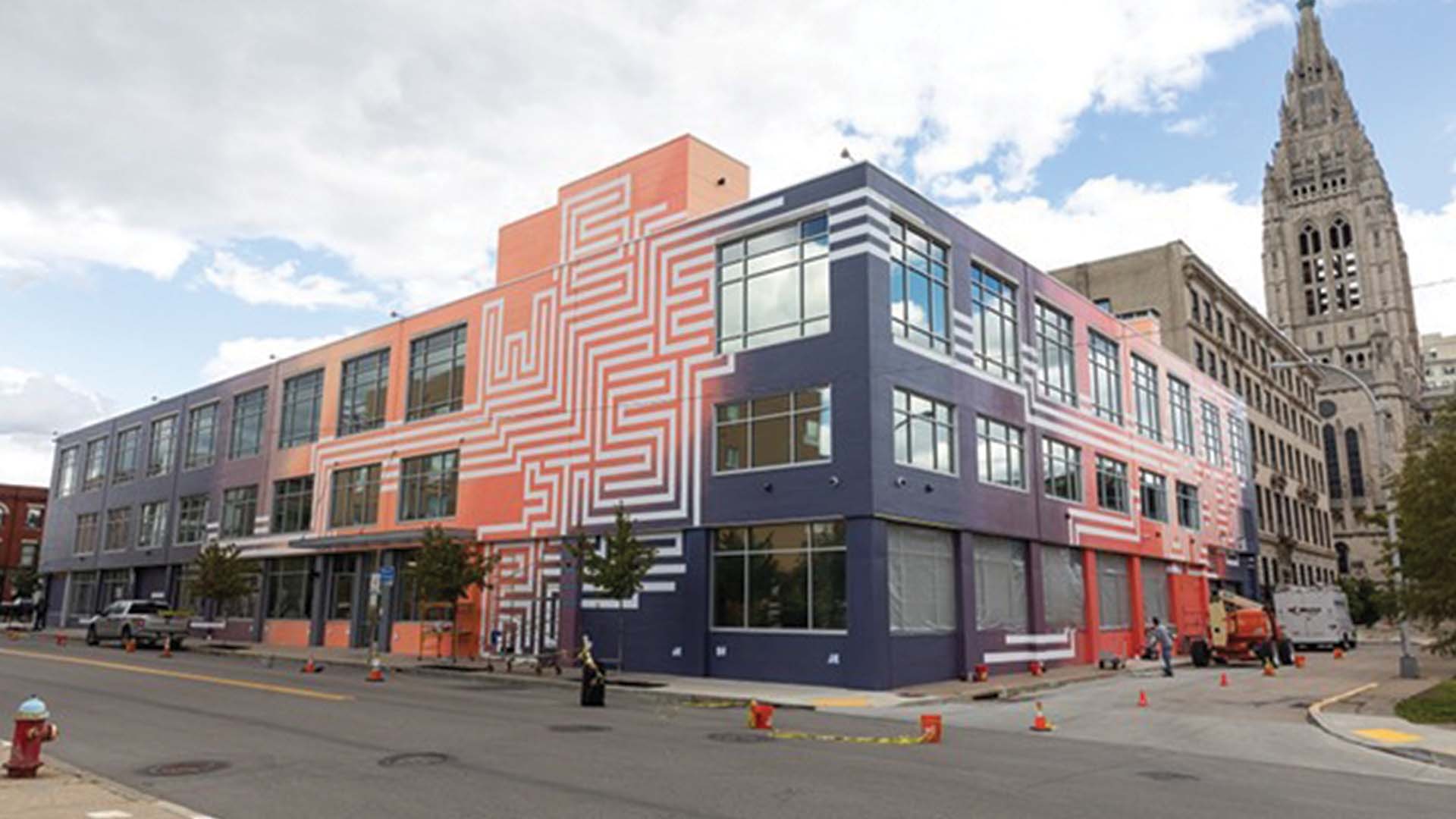 "Support for Pittsburgh artists and arts organizations connects our city to the world, expressing our values and most urgent priorities," stated Joseph Hall, Executive Director at Duolingo, "Since March, we've seen the escalation of art in the streets as part of movements for justice, on balconies showing solidarity through the pandemic, and on our screens which have reshaped the 21st-century stage. Community arts funding reinforces what we know to be true — art has the power to shape society."