The U.K.'s Royal Air Force (RAF) has recently completed a breakthrough test flight of a military transporter aircraft that is powered entirely by used cooking oil. According to the U.K. government's press release, the 100% sustainable fuel flight is a world-first for an aircraft of this size and the first of its kind in Britain.
The RAF Voyager, the military equivalent of an Airbus A330, took to the skies for 90 minutes over Oxfordshire powered entirely by sustainable aviation fuel (SAF). This breakthrough in aviation technology will lead to a variety of innovations for the future of both military and civilian aircraft. Taking off and landing from RAF Brize Norton, the aircraft replicated an air-to-air refueling sortie during its trip and was piloted by a team from the RAF, Airbus, and Rolls-Royce.
"They should be rightly proud of this achievement; it is a breakthrough moment for the RAF and an exciting development for the MOD [Ministry Of Defense]," said Baroness Goldie, U.K.'s Defense Minister. "Through the RAF's pioneering spirit, expertise, and partnership with U.K. industry, British science and engineering is leading the way in improving operational resilience and developing future operating capability in a climate-changed world."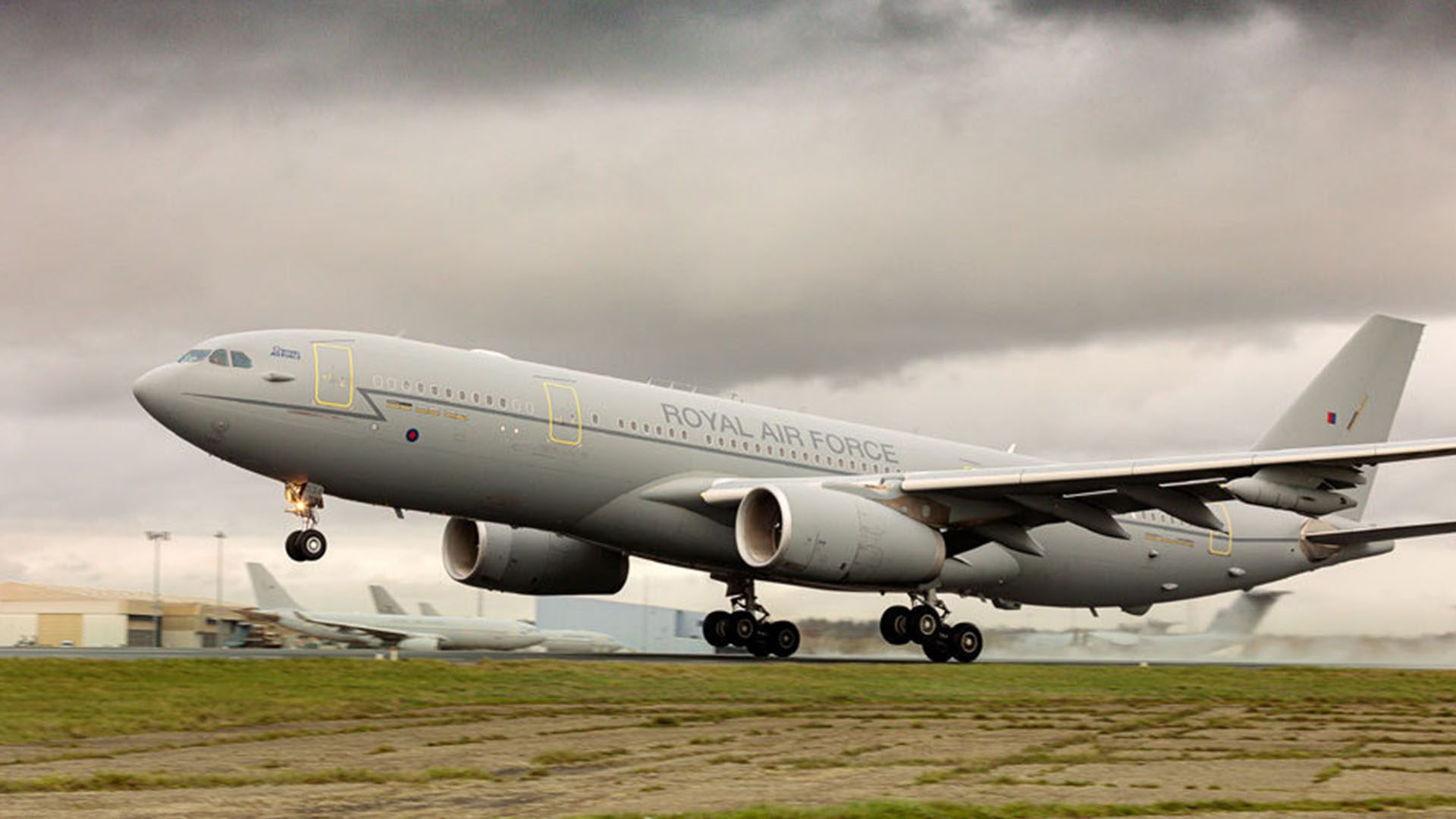 In addition to innovations in the aviation industry, this flight also marks a win for sustainability and the environment. Produced from waste-based sustainable feedstocks like used cooking oil, the lifecycle carbon emissions from sustainable aviation fuel are typically up to 80% lower than those from conventional jet fuel.
This achievement follows the RAF-led small aircraft U.K. flight fueled by 15 liters of synthetic gasoline in November, which also set a global record. The fuel for this mission was provided by Air bp, a joint venture between RAF, DE&S, and industrial partners Airbus, Rolls-Royce, and AirTanker. The successful test flight could also lead to a reduction in RAF's dependency on global supply chains, increasing its operational resilience and lessening its carbon footprint.
"Climate change is a transnational challenge that threatens our resilience, our security, and our collective prosperity. That is why I have set the RAF the ambitious challenge of becoming the world's first net-zero Air Force by 2040," said Air Chief Marshal Mike Wigston, U.K.'s Chief of the Air Staff. "This exciting trial flight of a Voyager from RAF Brize Norton powered entirely by Sustainable Aviation Fuel is an important milestone on that journey, and marks another technological first for the RAF alongside our industry partners."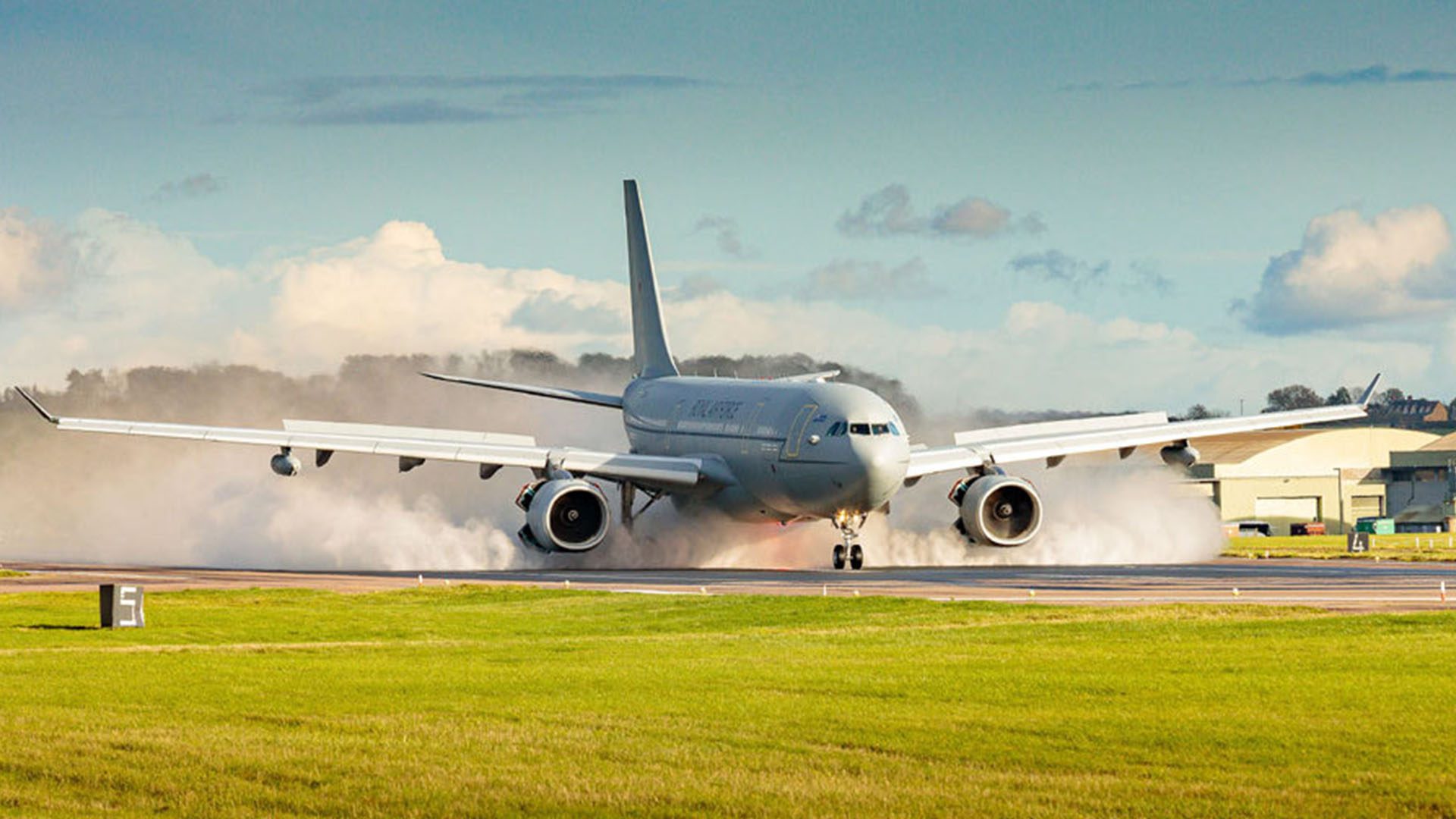 As the U.K. state regulations have mandated all greenhouse gas emissions be at net zero by 2050, their "Jet-Zero Strategy" outlines the U.K.'s plan for decarbonizing the aviation industry and the RAF's goal to reach net zero by 2040.
Baroness Vere, U.K.'s Aviation Minister, also stated that they launched a £165 million Advanced Fuels Fund to boost the sustainable fuel industry and towards the first net-zero transatlantic flight next year. Additionally, Louise Donaghey, Service Programmes Director at Rolls-Royce, told BBC that the company's goal was to have all its Trent aircraft engines capable of using sustainable fuels by the end of 2023. RAF Brize Norton Air Chief Marshal Sir Mike Wigston stated, "The way we power our aircraft will be key to meeting [the net-zero] challenge and the RAF is already thinking about how we will operate beyond fossil fuels."
For more of the latest food news, check out ways to be a more sustainable cook, what a Certified B Corporation is, and the evolution of frozen foods.